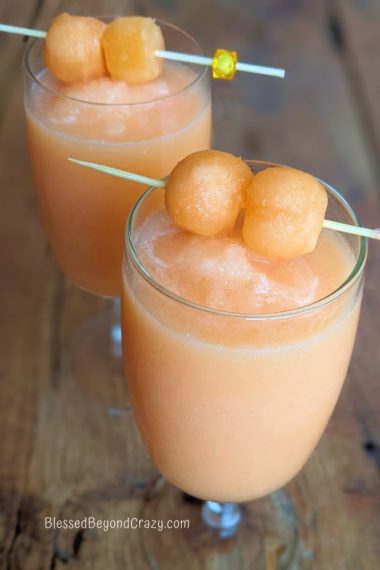 Cantaloupe Smoothies are my most recent obsession. In addition to being delicious, cantaloupe smoothies are naturally gluten-free and dairy-free. Read on to see How to Make Refreshing Cantaloupe Smoothies!

To help support our blogging activities, our site contains affiliate links. If you purchase from a link on our site, we may receive a small percentage of that sale, at no extra cost to you. Blessed Beyond Crazy is a participant in the Amazon Services LLC Associates Program, an affiliate advertising program designed to provide a means for sites to earn advertising fees by advertising and linking to amazon.com. As an Amazon Associate, I earn from qualifying purchases.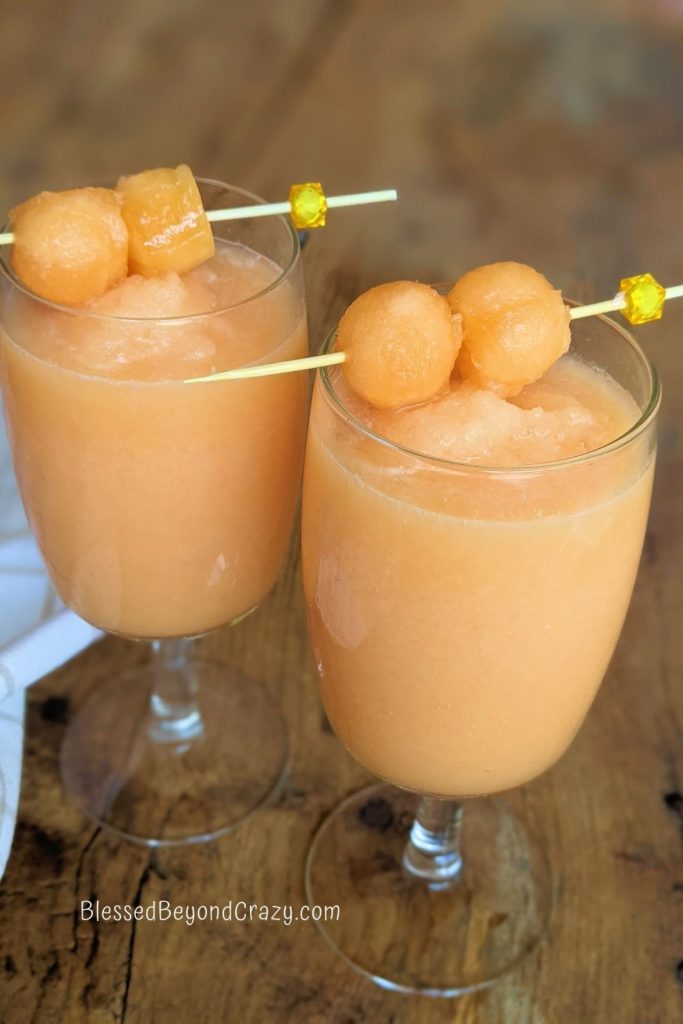 Juicy Melon
It seems that my entire family loves summertime melons. Probably because they are juicy sweet, readily available in our area, and loaded with nutrition.
For example, my 88-year-old dad has always enjoyed chilled cantaloupe topped with vanilla ice cream. He still does.
This week I made cantaloupe smoothies and I'm happy to report that my dad absolutely loved them! Therefore I believe he can now add these smoothies to his list of favorite melon recipes.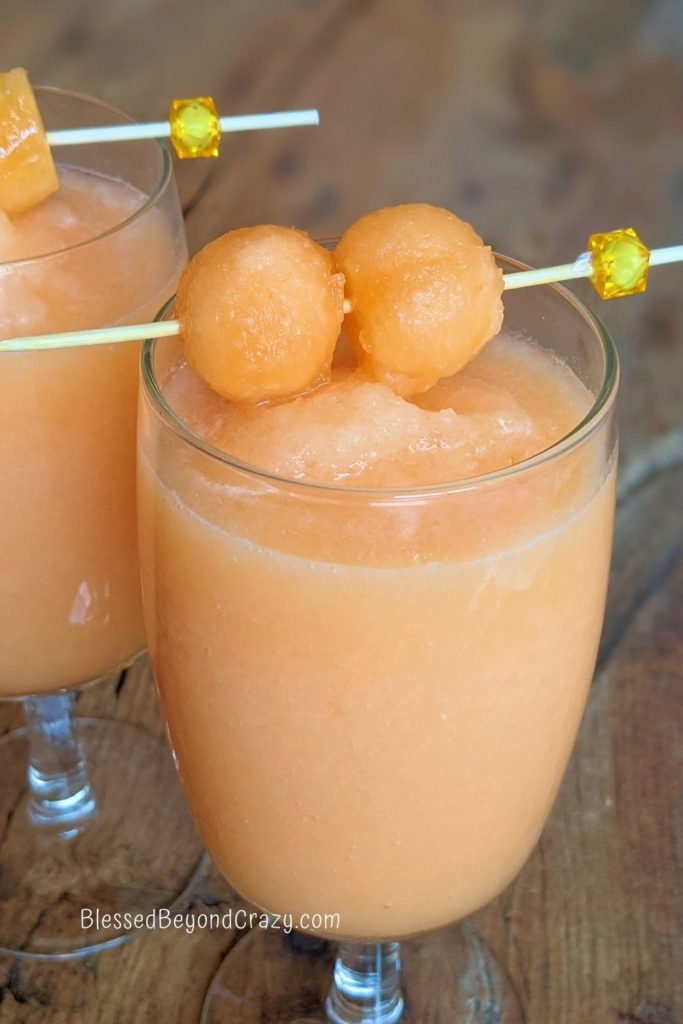 Smoothies Ready in Minutes
If you've ever made homemade smoothies you know exactly how quick and easy they are to make. Making your own homemade smoothies also means you know exactly what ingredients are going into them.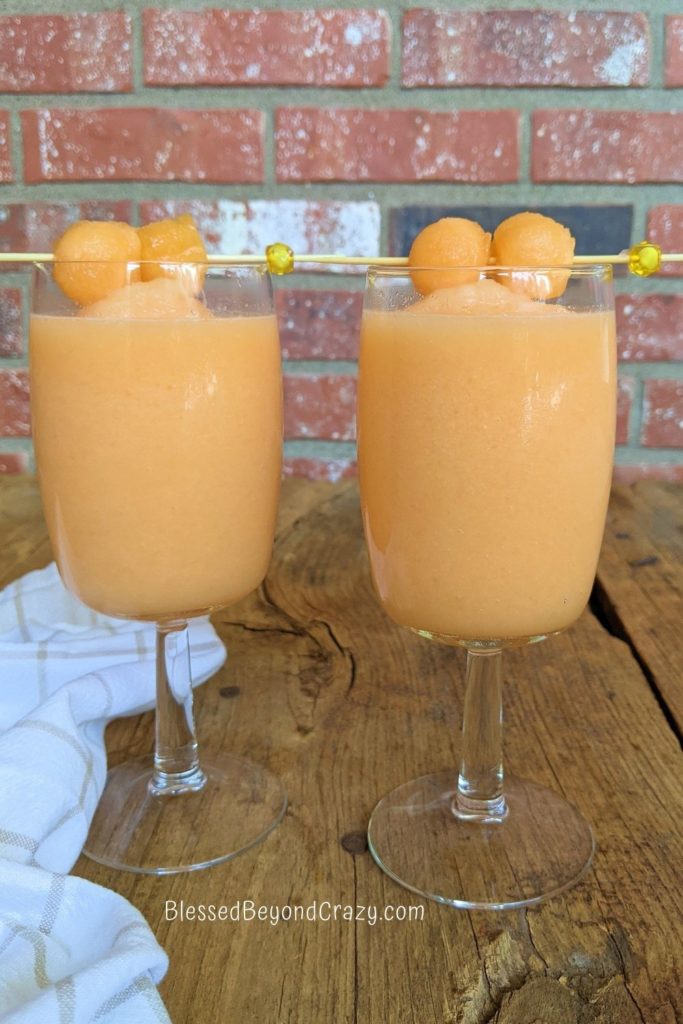 Gluten-Free & Dairy-Free Smoothies
In order to make cantaloupe smoothies, you'll need frozen cantaloupe, coconut milk, light color agave nectar, fresh lime juice, and ice. To make an alcoholic version add a little white rum. (Be sure to use a gluten-free brand if you need the smoothies to be gluten-free!)
NOTE: Add a little something extra by garnishing the smoothies with melon balls.
You may also enjoy Pineapple Colada Smoothies.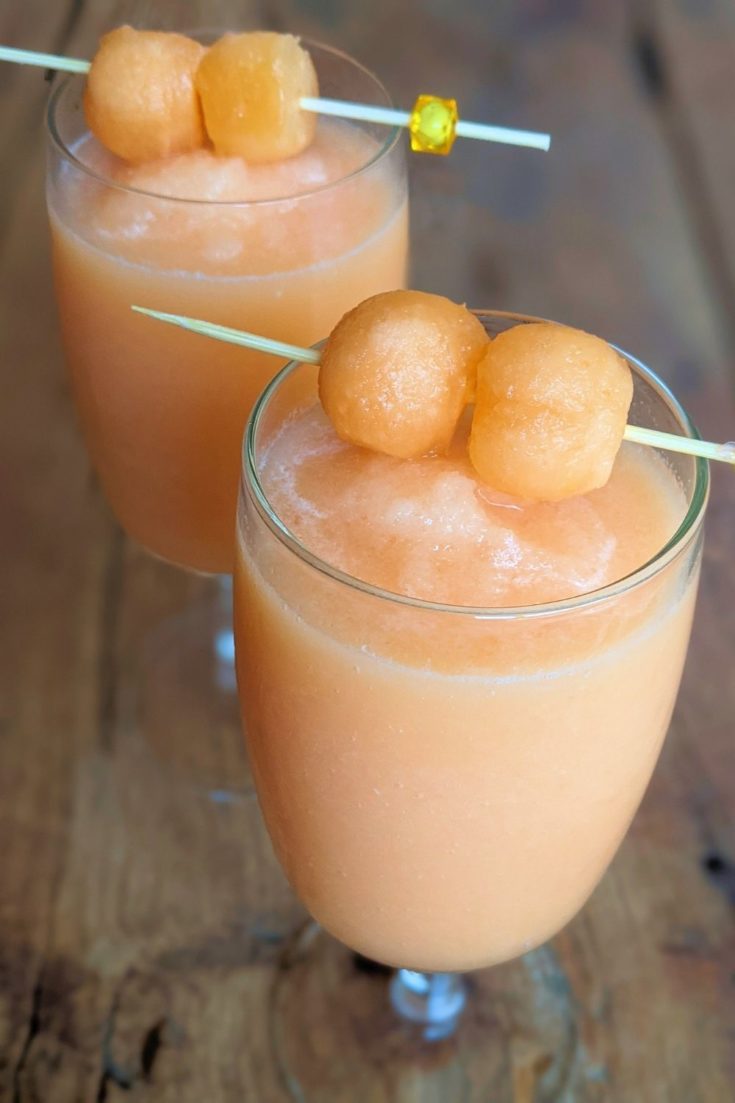 Yield:

4 (8-oz, each) servings
How to Make Refreshing Cantaloupe Smoothies
Cantaloupe smoothies are delightfully refreshing and ready in minutes. They are also naturally gluten-free and dairy-free.
Ingredients
1 pound cantaloupe chunks, frozen
5 ounces coconut milk
2-1/2 ounces light-color agave nectar
2 ounces fresh lime juice
12 regular size ice cubes
Optional: 4 ounces white rum (GF Option: use a gluten-free brand of rum)
Garnish: cantaloupe balls
Instructions
Place all of the ingredients into a blender and blend until smooth. Divide mixture between 4 (8-oz, each) glasses. Garnish with melon balls. Serve immediately.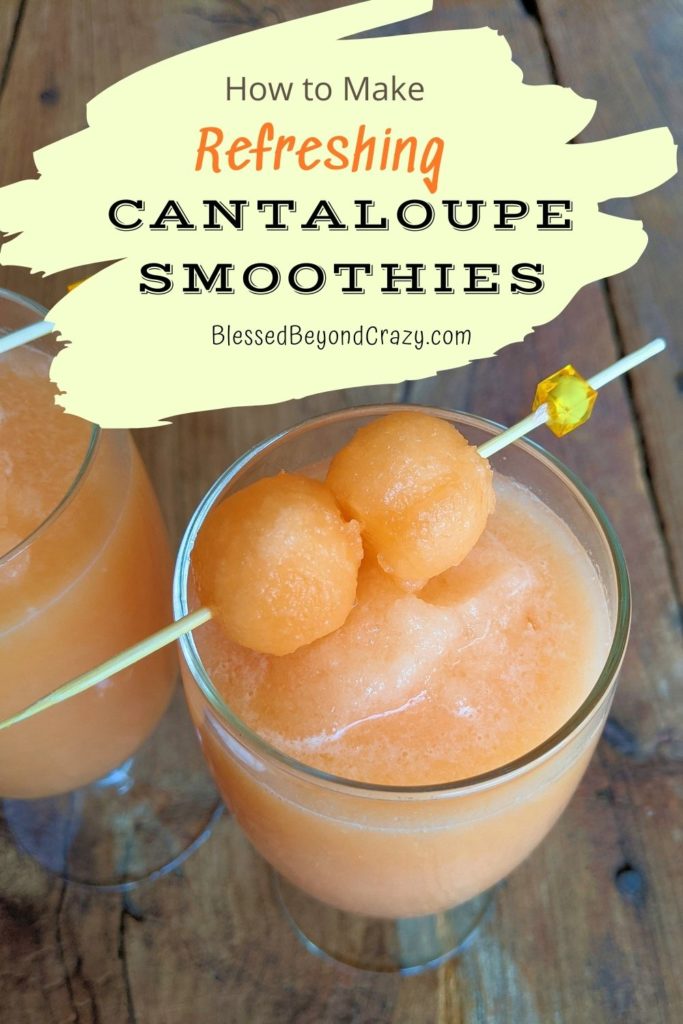 Thanks for Sharing!
What's your favorite smoothie recipe?
Enjoy!
Linda
More Great Ideas: