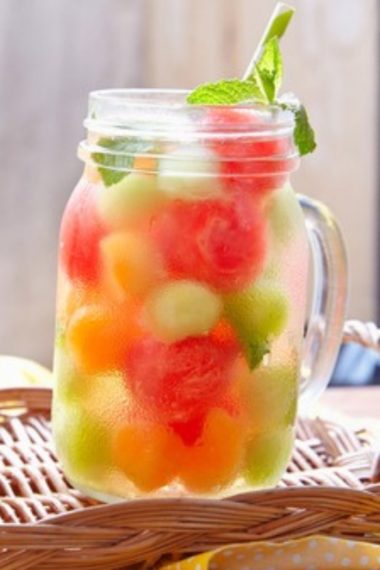 It's that time of year when there is an abundance of fresh melon. No matter whether it's cantaloupe, honeydew, watermelon, or another type, I simply love them all! That's why today I'd like to share with you some fun ways that you can use melon balls this summer.
---
To help support our blogging activities, our site contains affiliate links. If you make a purchase from a link on our site, we may receive a small percentage of that sale, at no extra cost to you. Blessed Beyond Crazy is a participant in the Amazon Services LLC Associates Program, an affiliate advertising program designed to provide a means for sites to earn advertising fees by advertising and linking to amazon.com. As an Amazon Associate, I earn from qualifying purchases.
I have always loved melons because they are some of summer's juiciest, healthiest, and yummiest fruits. Every spring my mother would plant watermelon, cantaloupe, and honeydew in our garden. Everyone looked forward to the time when the melons would be ripe and ready to pluck off the vine.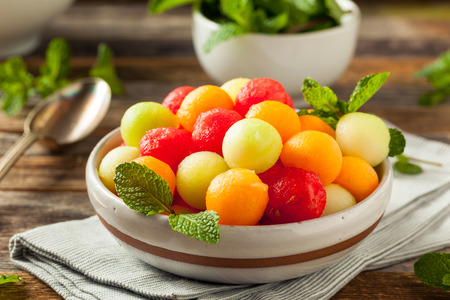 Not only are melons delicious, but they are also loaded with potassium and vitamin C and contain disease-fighting nutrients. They are also fat-free, cholesterol-free, gluten-free, paleo, vegan, vegetarian, and approved for a Whole30 diet. What's not to love?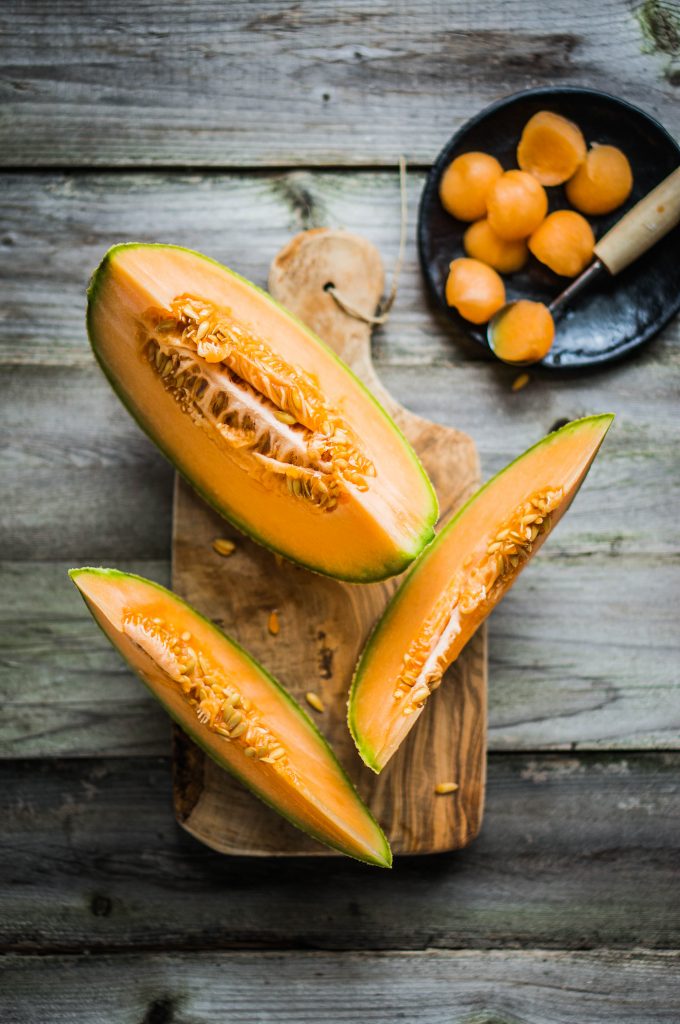 Melons are fun to eat no matter whether you slice, dice, or scoop them into balls. For today, let's look at fun ways to use them.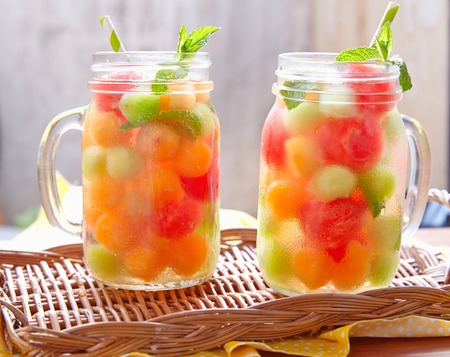 Beverages
Frozen melon balls are a great way to give your summer beverages a pop of color and additional flavor, plus they are easy to make. Frozen melon balls help dress up summer cocktails, soda, party punch, and fruity drinks as well as a simple glass of water.
Simply cut the melon in half and scrape out the seeds. Line a cookie sheet with parchment paper and set it aside. Using a melon baller scoop melon into balls and place onto the cookie sheet. To prevent melon from sticking together do not stack, or allow melon to touch. Place in the freezer overnight or until firm. Once frozen solid, place melon balls into a freezer zip-lock baggies and keep frozen. Add the frozen melon balls to your beverage of choice, then enjoy it!
Appetizers
Did you know that melon is a perfect compliment to prosciutto? Alternate threading melon balls and folded slices of prosciutto onto bamboo skewers. Garnish with a sprinkle of your favorite herbs and serve.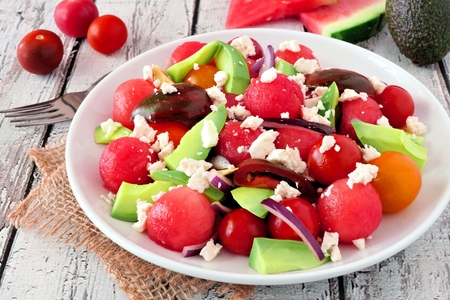 Summer Salads
A tasty summer salad is sent over the top with the addition of melon. Try a yummy combination of sliced avocado, tomatoes, and red onion. Drizzle a little balsamic dressing over the top and garnish with feta cheese. So tasty!
Fruit Salads
Melon is always delicious when it's mixed with berries and garnished with sprigs of mint. Drizzle with a raspberry dressing or a poppy seed dressing.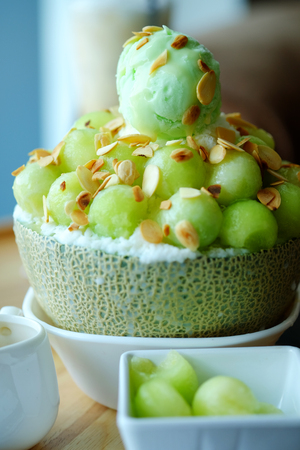 Desserts
Melon balls topped with a scoop of ice cream, sliced almonds and a drizzle of honey makes for a fabulously inviting and easy dessert!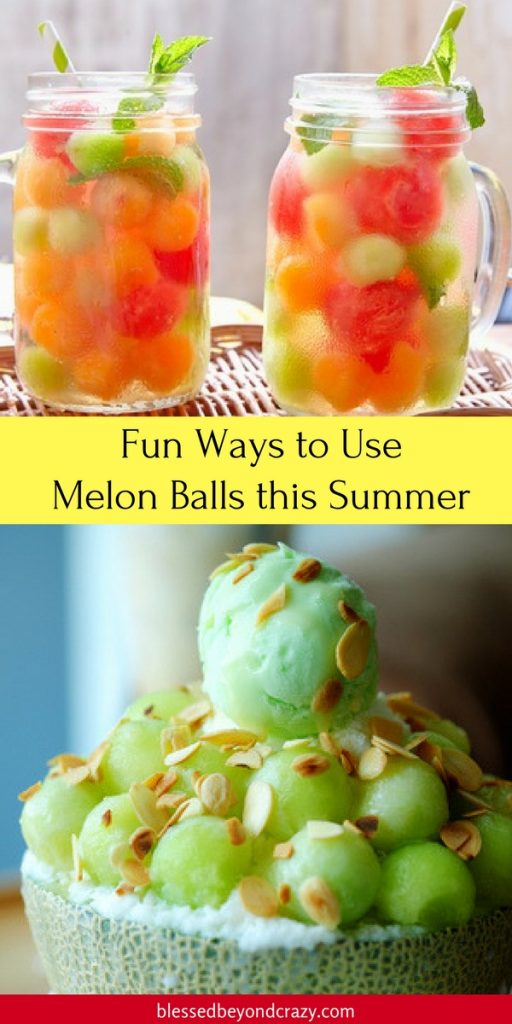 Can you think of other ways to use melon balls?
Happy summer!
Linda
More great ideas: