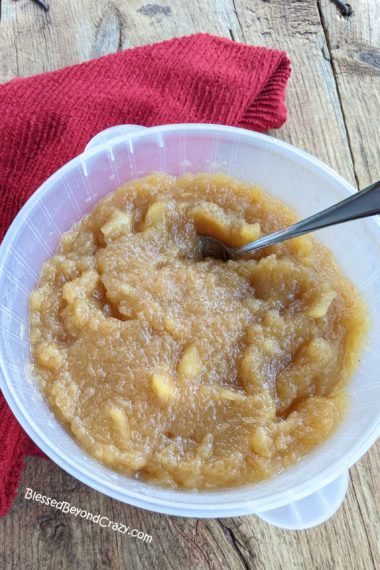 If you are someone who likes DIY projects and really good food, then read on! In today's post, I'll teach you how to make homemade applesauce. It's simple, easy, and delicious!
Every year I look forward to a nice big bowl of homemade applesauce. The process is surprisingly simple and the amounts of ingredients can easily be tweaked to suit your individual tastes. For example, some people may prefer less sugar while others may add more spices.
The following recipe is one that my family prefers and it's how my mother has always made it. (It's also my dad's favorite!)

To help support our blogging activities, our site contains affiliate links. If you make a purchase from a link on our site, we may receive a small percentage of that sale, at no extra cost to you. Blessed Beyond Crazy is a participant in the Amazon Services LLC Associates Program, an affiliate advertising program designed to provide a means for sites to earn advertising fees by advertising and linking to amazon.com. As an Amazon Associate, I earn from qualifying purchases.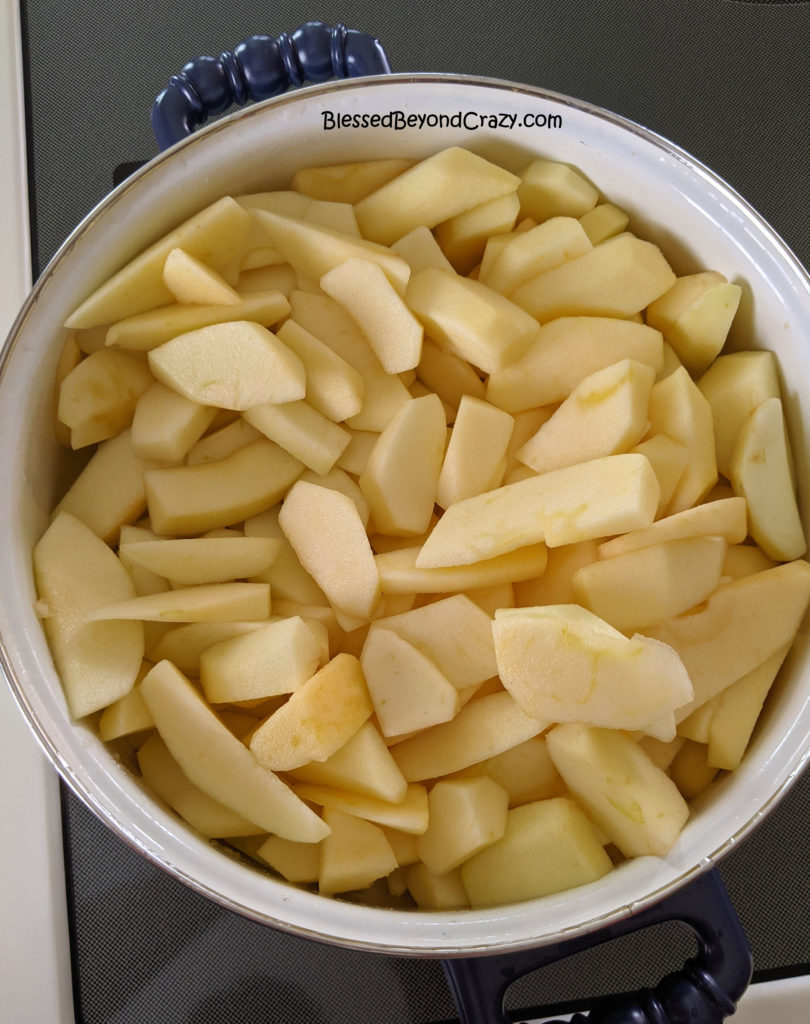 Fresh Apples
To begin, you'll need approximately 6 to 7 cups of peeled and sliced apples. Put the apples in a large saucepan and cook them over medium-low heat.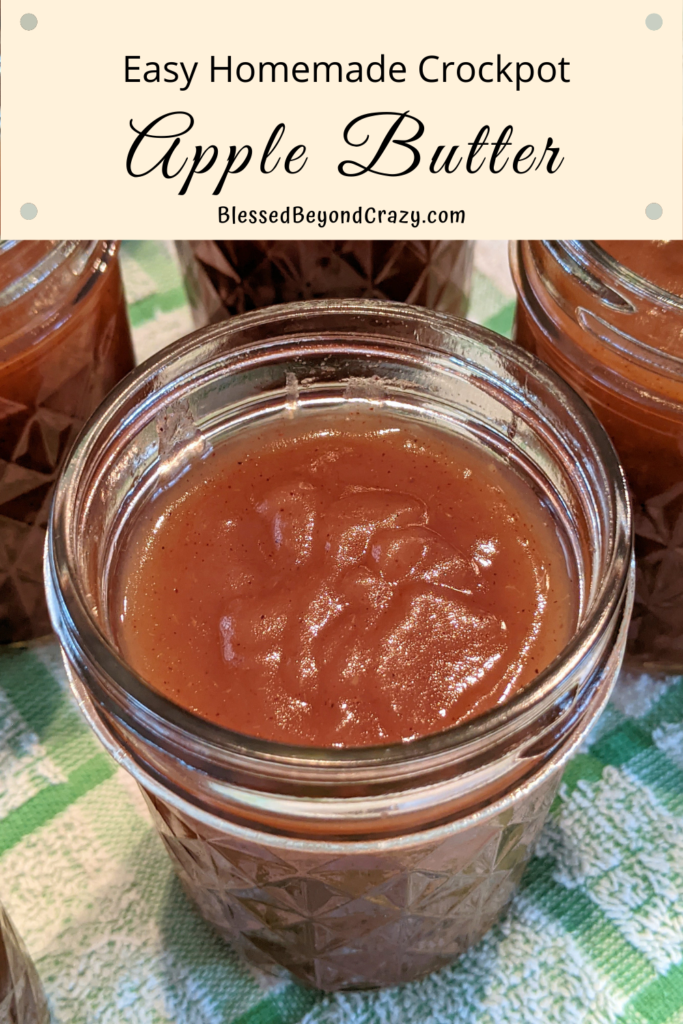 Be sure to check out our Easy Homemade Crockpot Apple Butter!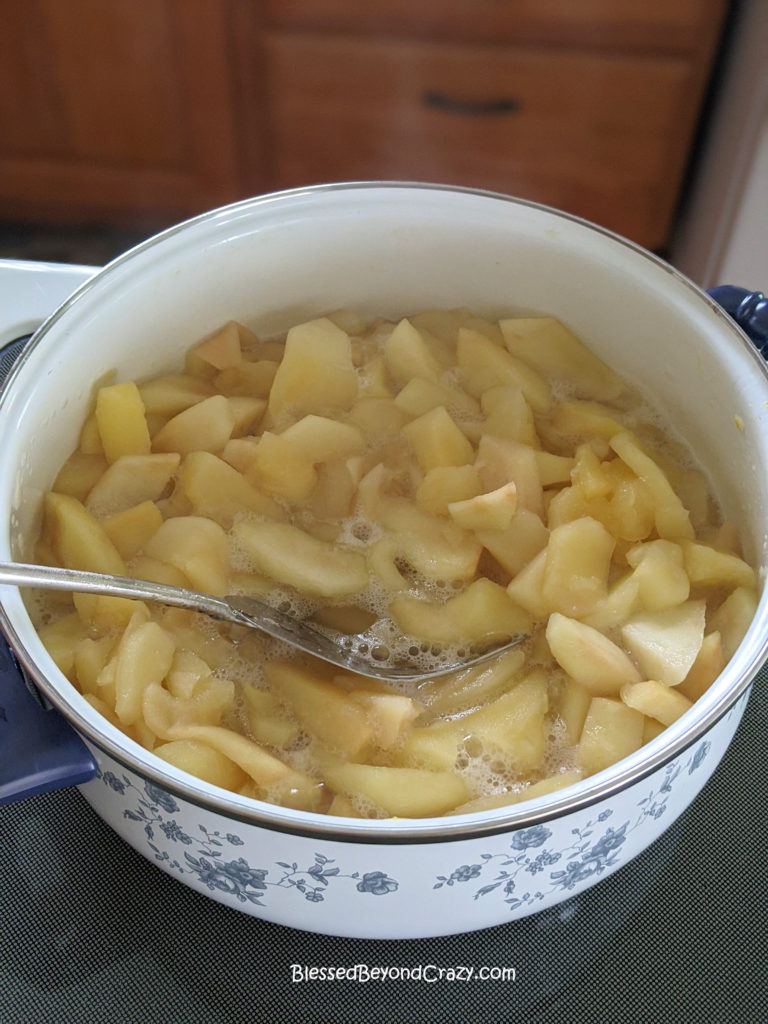 Cook
Stir the apples occasionally and cook them until they are tender and soft. You can test to see if the apples are done by piercing them with a fork.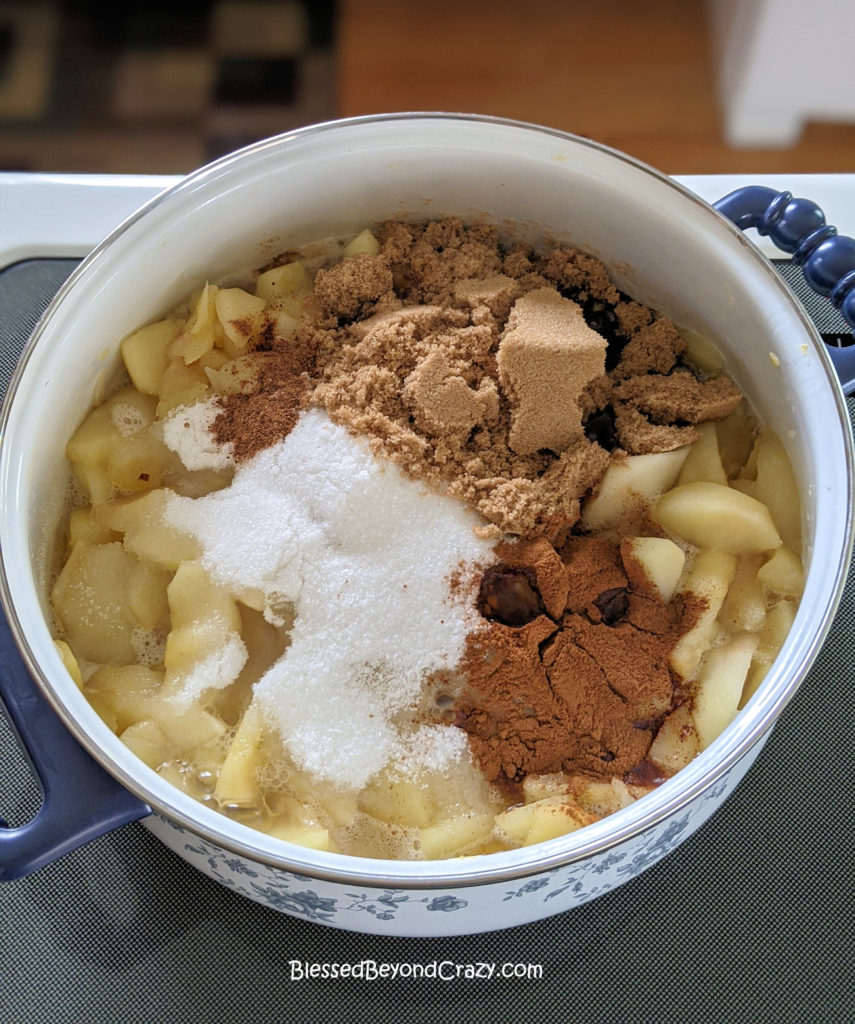 Sugar & Spice
Next, add granulated sugar, brown sugar, and cinnamon. (I prefer to use dark brown sugar.)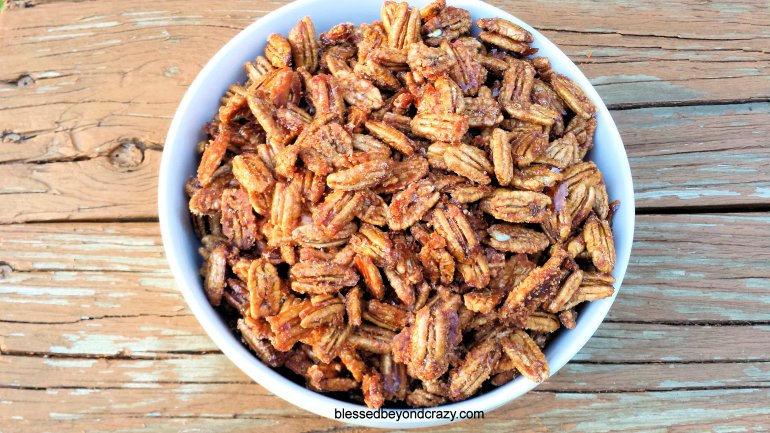 You may also enjoy Sugar and Spice Pecans!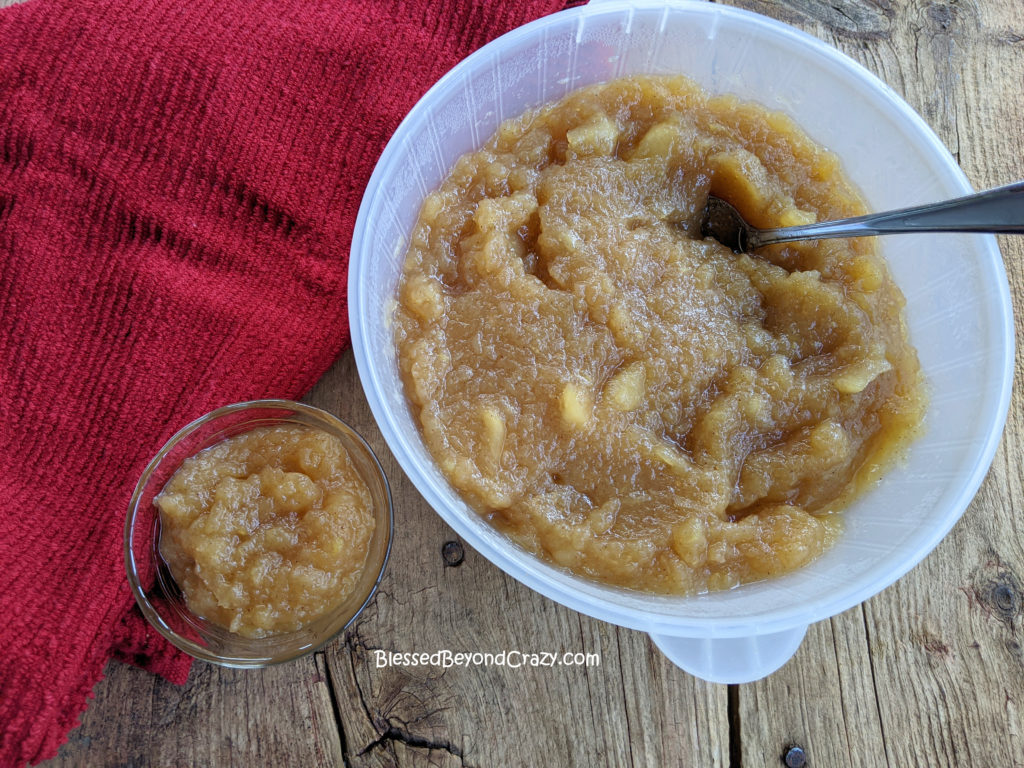 Applesauce
Finally, blend the apples while they are hot. I have found that using an immersion hand blender makes the blending process extremely easy.
My mom and dad prefer chunky applesauce therefore, I do not over-blend my apples. However, if you like smooth, creamy applesauce, blend until you reach the desired consistency.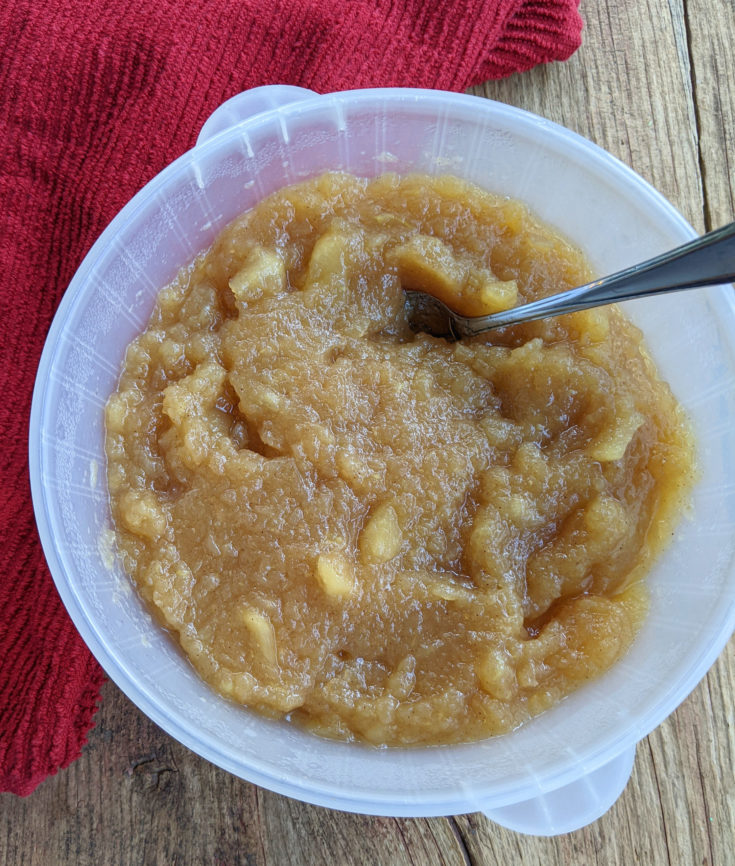 How to Make Homemade Applesauce
Prep Time: 30 minutes

Cook Time: 25 minutes

Additional Time: 20 minutes

Total Time: 1 hour 15 minutes

This homemade applesauce is delicious, naturally gluten-free, and surprisingly easy to make.
Ingredients
6 to 7 cups apples, peeled and sliced
1 cup granulated sugar
1 1/4 cup brown sugar (I prefer dark brown sugar)
2 teaspoons ground cinnamon
Instructions
Peel and slice apples; place them into a large saucepan. Cook over medium-low heat until soft and tender. Add granulated sugar, brown sugar, and cinnamon. Blend until desired consistency. Cool to room temperature then refrigerated. Keeps well refrigerated up to two weeks.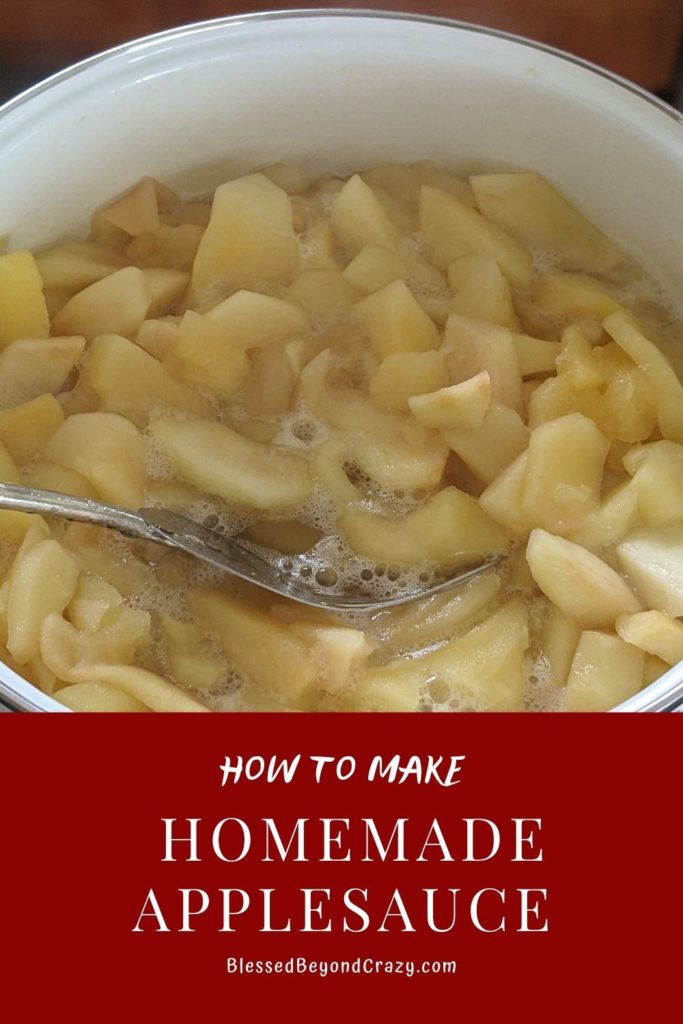 Oh, by the way… don't be surprised when your kids gobble this applesauce up and ask for more!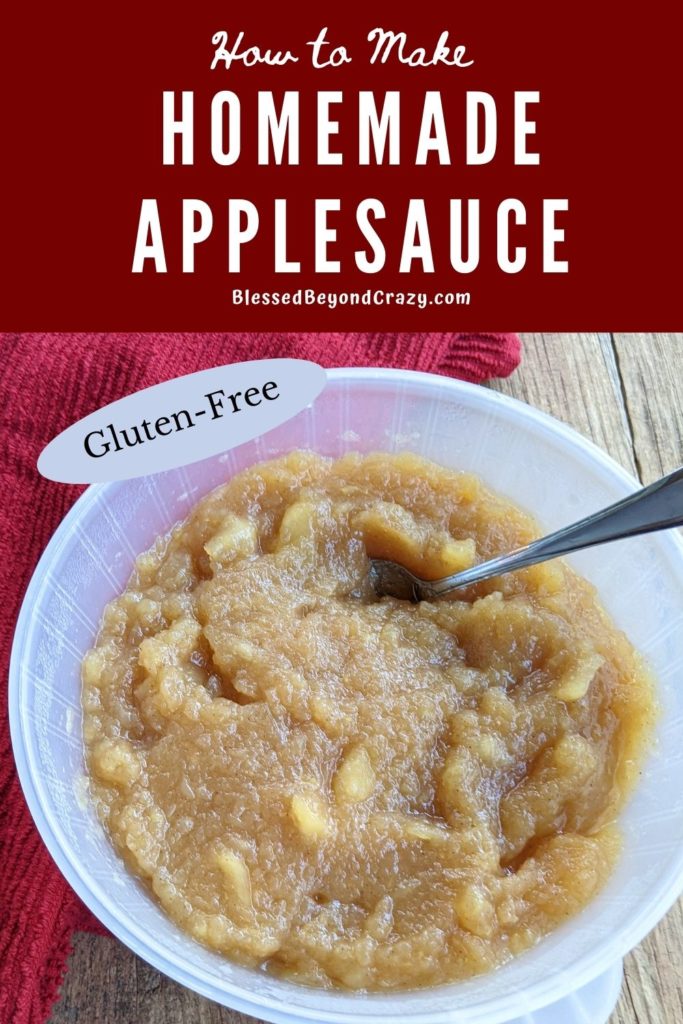 Nope, I wasn't kidding when I said that it's easy to make homemade applesauce, was I?
Enjoy!
Linda
More great ideas: