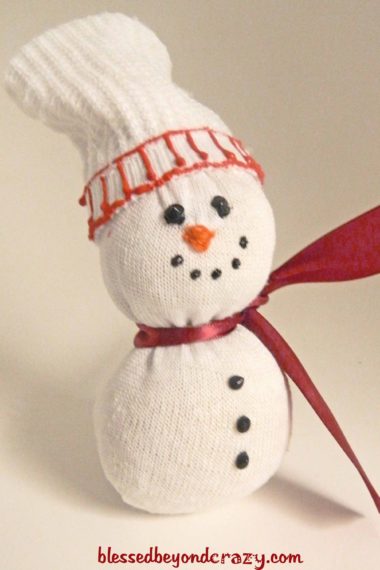 Christmas Craft Day 10! That means only 3 days until Christmas!
This year we are counting down to Christmas by creating a new Christmas craft each day! Now don't panic and get overwhelmed with me! I tried to keep it simple!
All of these Christmas crafts are geared toward younger kids. My 6-year-old and 3 years old LOVED these!
In order for a craft to make this list it had to meet several criteria:
FUN
Easy!
Not too messy or time-consuming
Require only normal household items (also it cannot be expensive)
Is not food (Christmas food is great! I just didn't want to cook desserts/junk food 12 days in a row)
I did not list any age requirements or which steps parents should help with. I left that for each parent to decide based on their own children and their ages.
Day 10: Sock Rice Snowman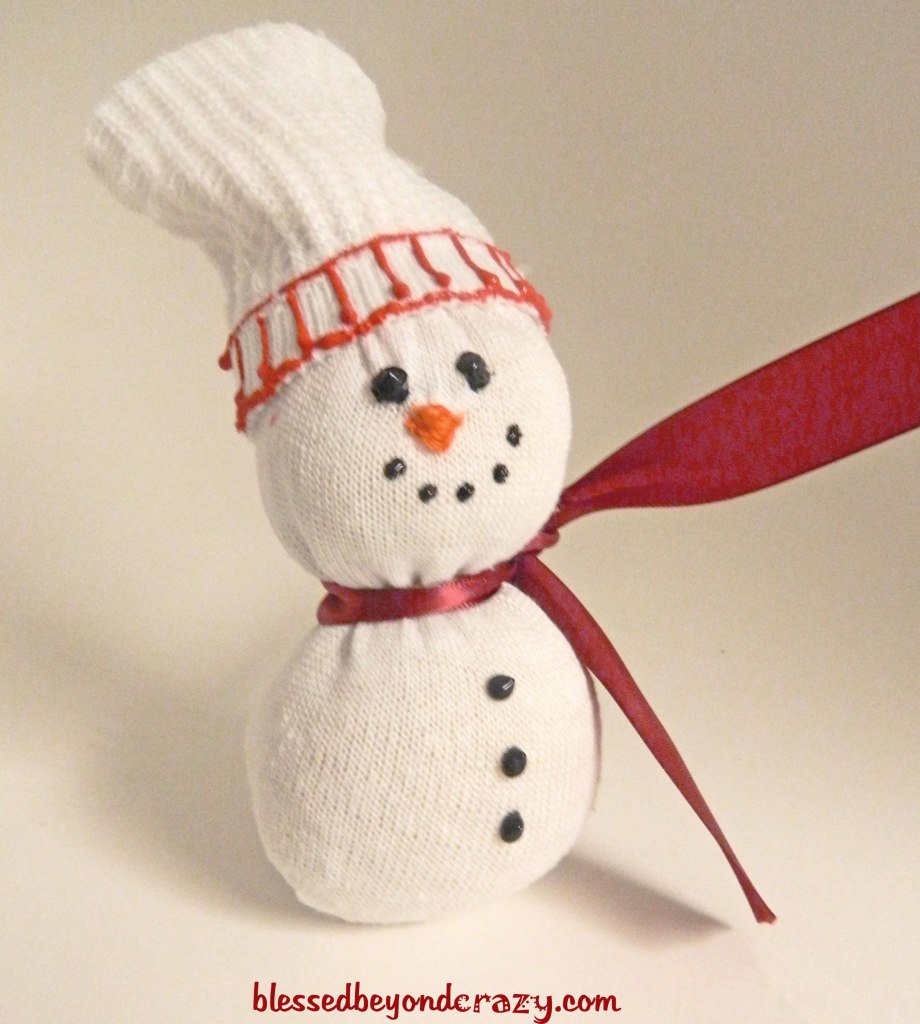 Supplies:
Sock (I got a new sock from the dollar store)
About 1 cup of rice
Paint, buttons, or needle and thread
Rubber bands
Ribbon or scrape of cloth
Directions:
Pour the rice into the sock (a funnel might be helpful)
Use a rubber band to divide the rice section in half. Tie a ribbon around this rubber band.
Use another rubber band to secure the top of the sock so no rice will come out.
Fold the remaining sock over on itself (inside out) to form the hat and also cover the top rubber band.
Make the snowman's face and buttons by painting them on, embroidering, or gluing or sewing on buttons.
Make it meaningful: Talk about how you filled your snowman with rice, which makes the snowman strong and gave it shape. Talk about what we put inside of us– what we consume (media, God's Word, etc.) is what will influence and "shape" us.
Be sure to check out the other 12 Days of Christmas Crafts for Kids:
12 Days of Christmas Crafts for Kids– Day 1: Make Window Decorations
12 Days of Christmas Crafts for Kids– Day 2: Make a Homemade ornament
12 Days of Christmas Crafts for Kids– Day 3: Make a Drum for Little Drummer Boy
12 Days of Christmas Crafts for Kids– Day 4: Make Christmas Footprint Art
12 Days of Christmas Crafts for Kids– Day 5: Turn your Door into a Snowman
12 Days of Christmas Crafts for Kids– Day 6: Make Popsicle stick Snowflakes
12 Days of Christmas Crafts for Kids– Day 7: Make homemade Christmas Cards
12 Days of Christmas Crafts for Kids– Day 8: DIY Nativity Scene
12 Days of Christmas Crafts for Kids– Day 9: Hanging Paper Ornaments
12 Days of Christmas Crafts for Kids– Day 11: Paper Plate Crafts
12 Days of Christmas Crafts for Kids– Day 12: Make an Elf Hat

Merry Christmas!
Anna