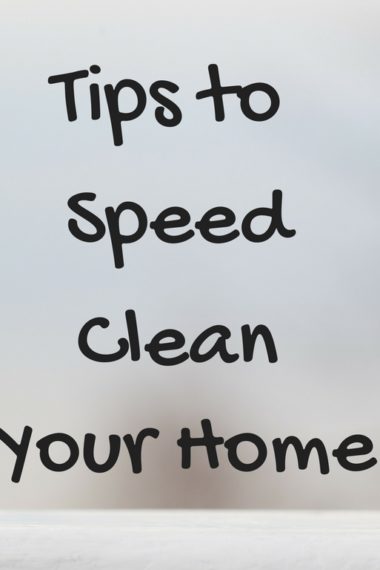 Ever look around and feel completely overwhelmed by the amount of clutter or dirty surfaces in your home? Or even worse, have someone call you and say they are stopping by for a few minutes (completely unexpectedly) and your home is not ready to receive guests? Now, suddenly you feel that you need to clean! Here are four Tips to Speed Clean Your Home!
Having a few speed cleaning tips and tricks to pull out in these times can save your sanity and have your home looking like it came straight out of a magazine.
To help support our blogging activities, our site contains affiliate links. If you make a purchase from a link on our site, we may receive a small percentage of that sale, at no extra cost to you. Blessed Beyond Crazy is a participant in the Amazon Services LLC Associates Program, an affiliate advertising program designed to provide a means for sites to earn advertising fees by advertising and linking to amazon.com.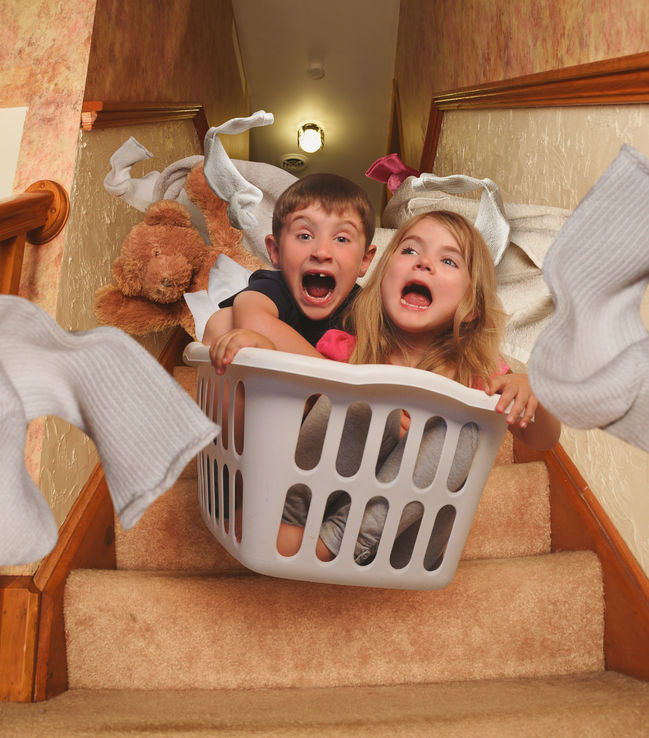 Since my husband and I have four small children, our home usually looks like a tornado went through it. Therefore through the years, we have become pretty good with the whole "Let's do the speed clean thing!"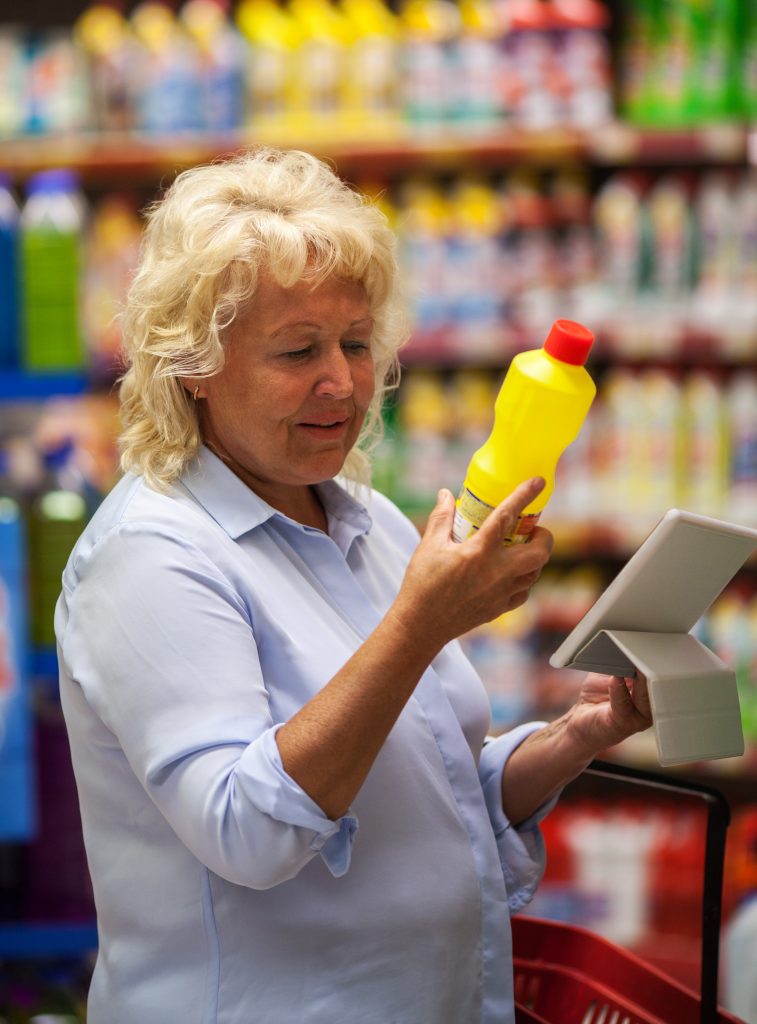 Do Small Amounts of Cleaning More Often
Instead of waiting until your home desperately needs to be cleaned and then cleaning for hours, clean more frequently for shorter amounts of time. For example, clean for 10 minutes every morning and evening.
You would be amazed at how much you can get done in just 10 minutes. Set a timer or turn on some upbeat music and focus on cleaning one thing really well, like the bathroom or mopping the floor. If you make a habit of this and do it every day your home will always be mostly clean.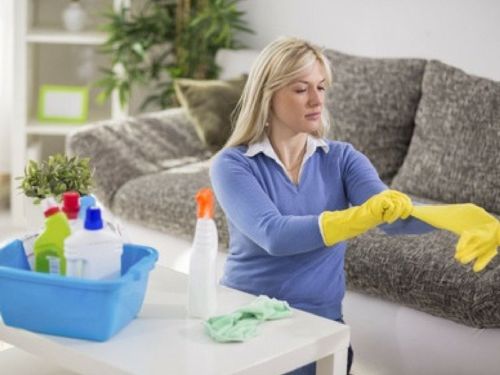 Have Large Totes or Laundry Baskets
If having too much stuff and clutter is what is making your home untidy then have a large tote or laundry basket handy. Take 5 minutes and grab anything you see that is not in its proper place and put it in the tote.
This is a super-fast way to pick up your home before your company stops by. If it's a cute tote it can even be a part of the room's decor, just shove it under the coffee table or on a bookshelf. Or if you are using a laundry basket you can shove it in a closet or in a bedroom, out of sight.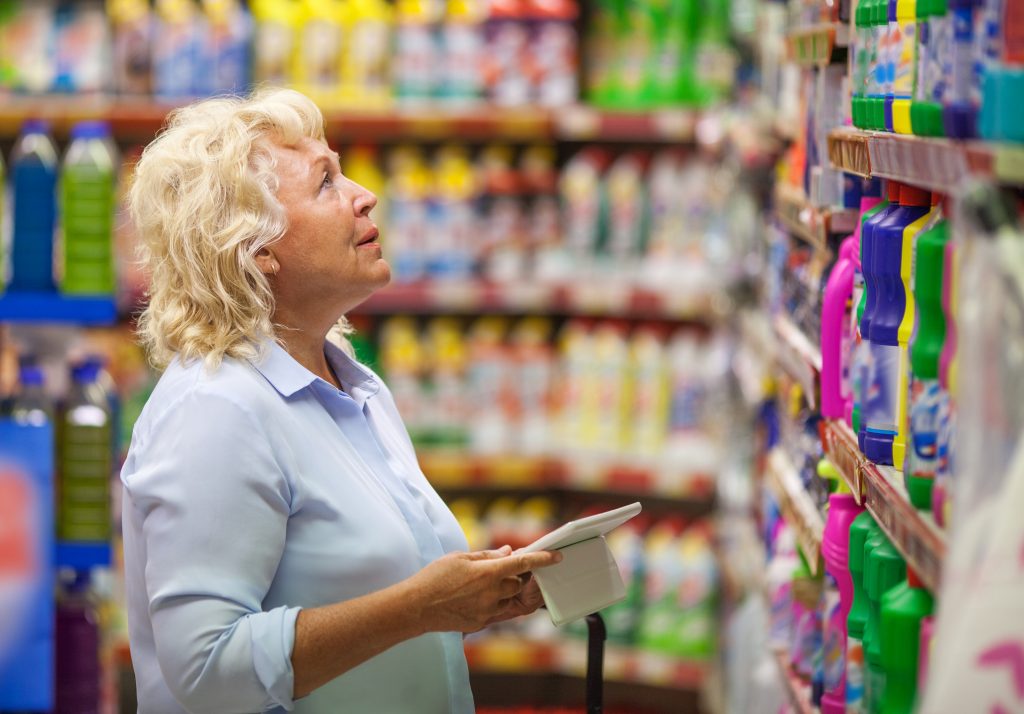 Have the Right Supplies
You probably have a cleaning closet or bucket that is overflowing with different types of cleaning products. While each of these serves a different purpose, most of them probably are not necessary and they make cleaning seem overwhelming! Having a few key cleaning supplies can make each chore go quickly so you can get more accomplished.
I'm not saying that you should throw away all your cleaning supplies. You will probably want these for more of a deep cleaning project, such as spring cleaning, but they are mostly unnecessary for day-to-day cleaning.
Dusting: Have a microfiber cloth that you can use to wipe down objects. No need for a spray.
Dirty surfaces and bathrooms: multi-surface cleaning wipes. These make cleaning so fast — just grab, wipe, and toss!
Mopping: Get a spray mop with a built-in bottle. This eliminates the need for a bucket. Just grab the mop, clean up the mess, and put it away — easy peasy!
Scuffs and stains: Use a Magic Eraser to remove scuffs on doors, trim, and walls. Save that elbow grease and scrubbing for the burnt food stuck to the cookie sheets.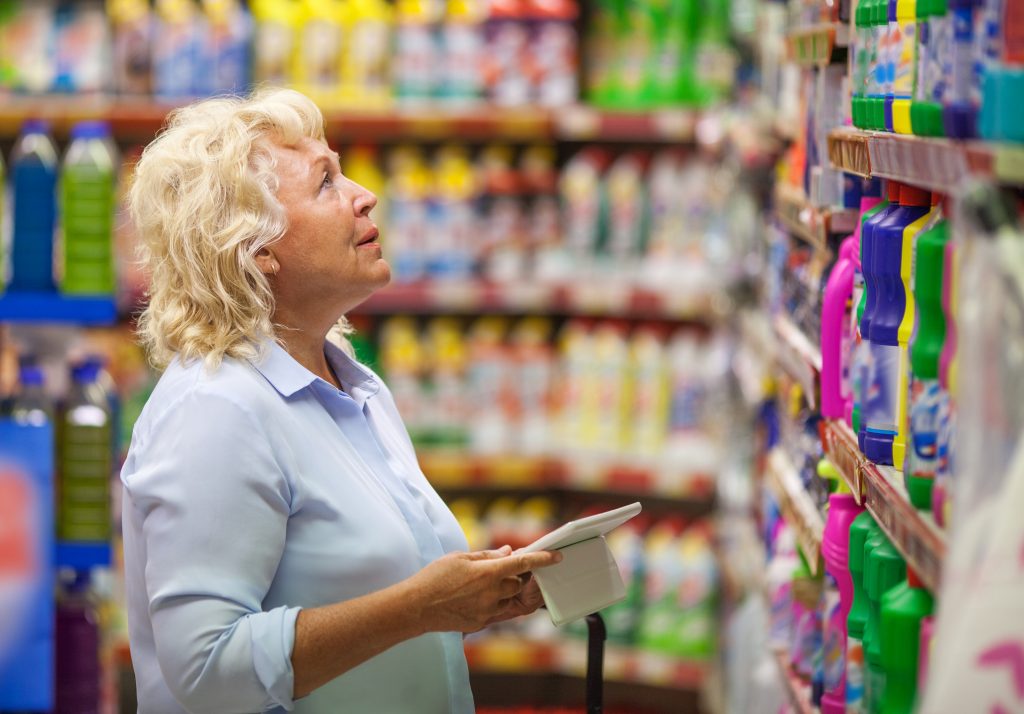 Spot Clean
If you are rushed for time don't feel like you need to clean the entire home (or whatever it is that you are cleaning), just spot clean. If your floors are only dirty in high traffic areas, then only clean those areas.
My children can only reach the lower windows on our front door. Needless to say, those lower windows get cleaned a lot more often than the upper windows. Just because I'm cleaning windows doesn't mean I'm going to clean every single window.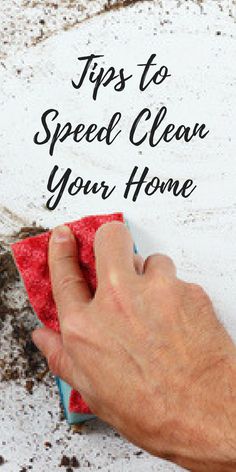 Do you have any additional Tips to Speed Clean Your Home?
Happy cleaning!
Anna
More great ideas: