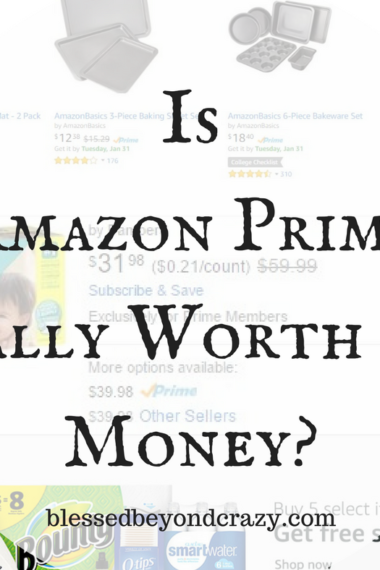 Before I even get into the nuts and bolts of this post let me first state that I am NOT being paid by Amazon to write this post. This is NOT a sponsored post. All opinions in this post are strictly my own that I have formed over the past 3+ years of being an Amazon Prime member.
However, this post does contain affiliate links:
To help support our blogging activities, our site contains affiliate links. If you make a purchase from a link on our site, we may receive a small percentage of that sale at no extra cost to you. Blessed Beyond Crazy is a participant in the Amazon Services LLC Associates Program, an affiliate advertising program designed to provide a means for sites to earn advertising fees by advertising and linking to amazon.com.
This post will go through all the perks that come with being an Amazon Prime member and my experiences using them.
Try Amazon Prime 30-Day Free Trial
#1: Free 2-Day Shipping
Most people know this about Amazon Prime.
Pro: You are a member and you get free 2-day shipping on all Amazon Prime items.
Con: I hear a lot of people say that they do not want to pay for Amazon Prime because they really do not buy a lot of things online, so it is not worth the membership fee for them. (Keep reading and you will see there is a lot more you get for your membership than just free shipping!)
Con: There are many an article and review out on the interweb that says Amazon Prime items prices are higher to cover the cost of shipping, therefore the price of shipping is built into the item and not actually free. A simple browse through any list of items on Amazon will show that is true. You can buy items cheaper from third party sellers on Amazon that are not listed as a Prime item and then pay for additional shipping costs.

Here is why I'm okay with spending more on a Prime item: It will be at my house in two days. It ends up being the same amount of money as if I were to buy from a third-party seller and pay for the additional shipping — that would take longer than two days!
Pro: Amazon has AMAZING CUSTOMER SERVICE — so if I end up having an issue with my order, I know Amazon will quickly resolve the issue without spending hours on the phone, losing out on money, and a huge headache.
Pro: If you are not in a hurry to get your items, sometimes you have the option to choose no-rush shipping (one week instead of 2 days) and get a credit for another area of Prime, such as Subscribe & Save, Amazon Pantry, or media (kindle books and movies) (more on these later).
#2: Amazon Video
Amazon Video is included in the membership fee so this comes at no extra cost! I would definitely say this rivals Netflix, although I won't be canceling my Netflix subscription anytime soon!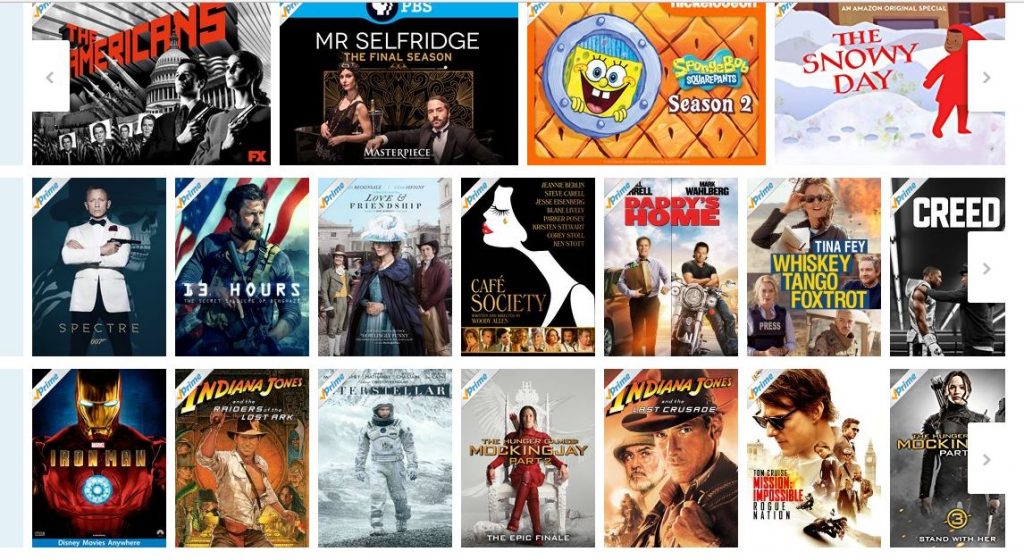 When Netflix no longer had Daniel Tiger available for streaming, I had a mom-panic moment… until I realized it was now available for streaming on Amazon. Whew!!! That was close!!
Amazon has tons of TV shows, original series created by them, and movies. There are a lot of PBS, Nickelodeon, and BBC shows included with Prime.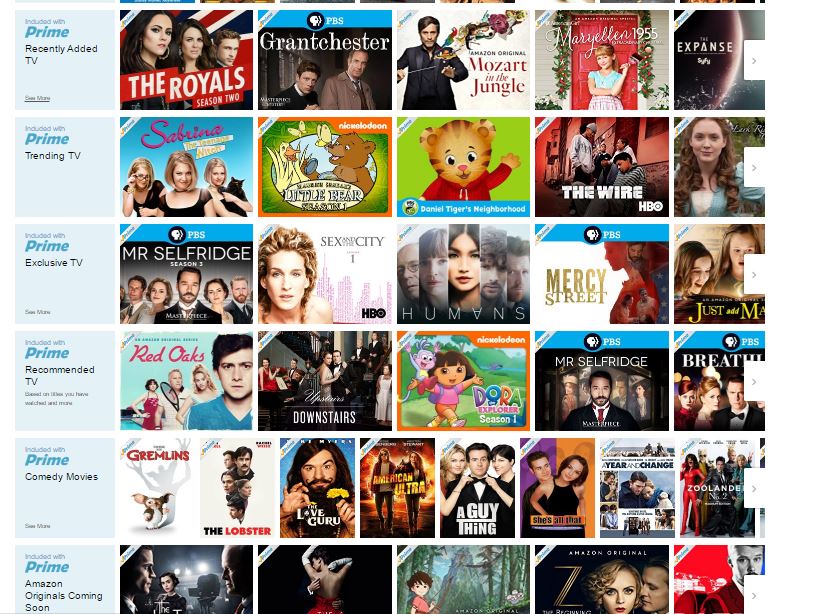 You can watch from your phone, tablet, games console, Smart TV and from the Web. You can also download select Prime Video titles for offline viewing on your iOS, Android, Fire, phones, and tablets.
Join Amazon Channels Free Trial
You can subscribe to more channels, such as HBO, STARZ, and SHOWTIME, but that does come with an extra monthly fee.
Join SHOWTIME Free Trial
Join Amazon Prime – Watch Thousands of Movies & TV Shows Anytime – Start Free Trial Now
#3: Kindle Books
Okay, so no matter what type of device you have you can download the Kindle app for free (Apple, Android, Desktop, etc.), whether you are a Prime member or not.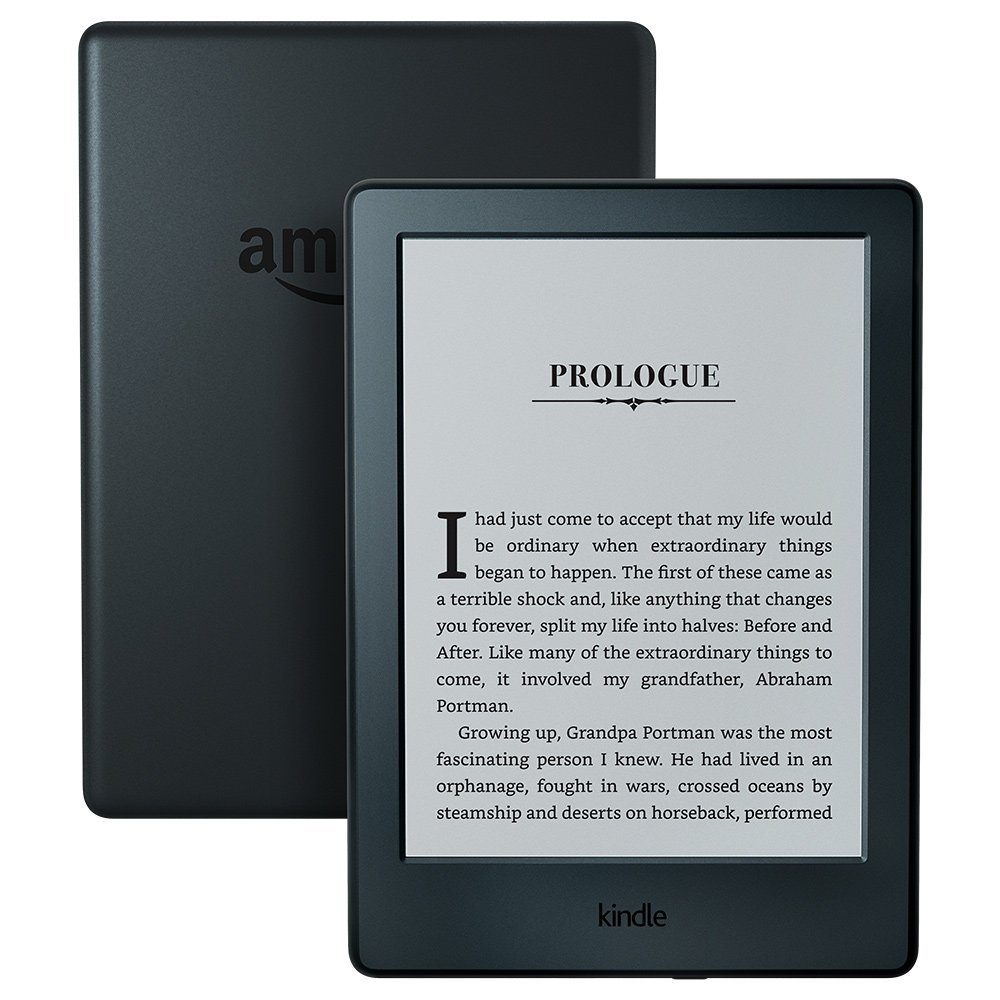 Most Kindle books you will have to purchase. However, being a Prime member does give you some perks in this area!
With Kindle First, you get to pick one of six books from the Editors' Pick to read for free every month.

With Prime Reading, you get access to a whole library of books and magazines. You can "check out" 10 items at a time for free and keep them as long as you want. When you want something new, return one from your app and get a new book or magazine (or 10!). They even have great children, tween, and young adult sections.
Join Amazon Kindle Unlimited 30-Day Free Trial
Try Audible and Get Two Free Audiobooks

#4 Prime Music
Prime Music is included in your Prime membership at no extra cost. You can listen to over 2 million songs, with no ads or commercials, and you can skip as many songs as you want. You can create customizable playlists and listen to Prime music on any device.

There is an additional subscription to Music Unlimited if you want it. Music Unlimted has tens of millions of songs and new releases. My husband and I have thought about paying for this extra service but honestly, we are having a hard time finding music that we want that isn't already included in Prime Music.
Try Amazon Music Unlimited 30-Day Free Trial
Join Amazon Prime Music – The Only Music Streaming Service with Free 2-day Shipping – 30-day Free Trial
#5: Prime Photos
I told you at the beginning of this post that I would be honest with you. And so honestly, I didn't know Prime Photos was a thing until I started writing this post and digging deeper into the details of Prime membership.

Prime Photo gives you unlimited photo storage for you and your family (whoever you share an account with). You can order prints ( 4×6 starting at $0.09!! This is the cheapest I have found prints!), photo books, calendars, cards, invitations, etc.
Now that I know this exists I'm going to have to try it out! I'll update this section with my experience in the future. I am excited that the photos across all our devices can be in one place AND I can order photos from that same place.
#6: Amazon Dash Buttons
Amazon Dash buttons are literally physical buttons that Amazon ships to you.
The button costs $4.99 BUT you get a $4.99 rebate on your next purchase, which means the button is basically free as long as you use it once.
We have one button for dishwasher pods. It is pretty cool to simply press a button and automatically get a notification that your next container has been ordered.
I accidentally pressed the button when I didn't want to order another container!!!!! I think this is everyone's biggest concern with these buttons. What if I accidentally press the button? What if my kid gets ahold of the button and orders 92 things? Thankfully, Amazon has already thought of this. You can only press the button once a day to place an order and it sends you a notification when you do press the button.
And when I accidentally pressed the button, well, I simply got on my phone, clicked on the notification (which took me to the Amazon app) and I was able to cancel the order in a matter of seconds. No big deal, at all!
What I don't like: The back of the button is sticky so you can stick it right next to wherever you keep whatever the button orders (for example coffee: keep the coffee Dash Button right next to where you keep your coffee so when you run low you can easily press the button and order more). Well, the sticky part was not very sticky and fell off after about 2 days.
Also, it took us like a month for the button to arrive after we ordered it. I'm not sure why. Maybe it was back-ordered? But I was disappointed that it took so long. Maybe not all buttons take that long.
Shop Amazon Devices – Dash Button New Brands Launch
#7: Amazon Echo
My husband gave me an Amazon Echo Dot for my Birthday. At first, I was like, "Thanks, Honey…. what is it?"
Well, Echo Dot is a cute little speaker (named Alexa) that you can talk to and ask it to do stuff and then it does it.
Depending on the size of the speaker it cost between $49.99-179.99.
It sort of brings all these other features of Prime together. I can ask it to play music and it will play anything from Prime Music that I ask it to, or it will play a music station based on my listening history.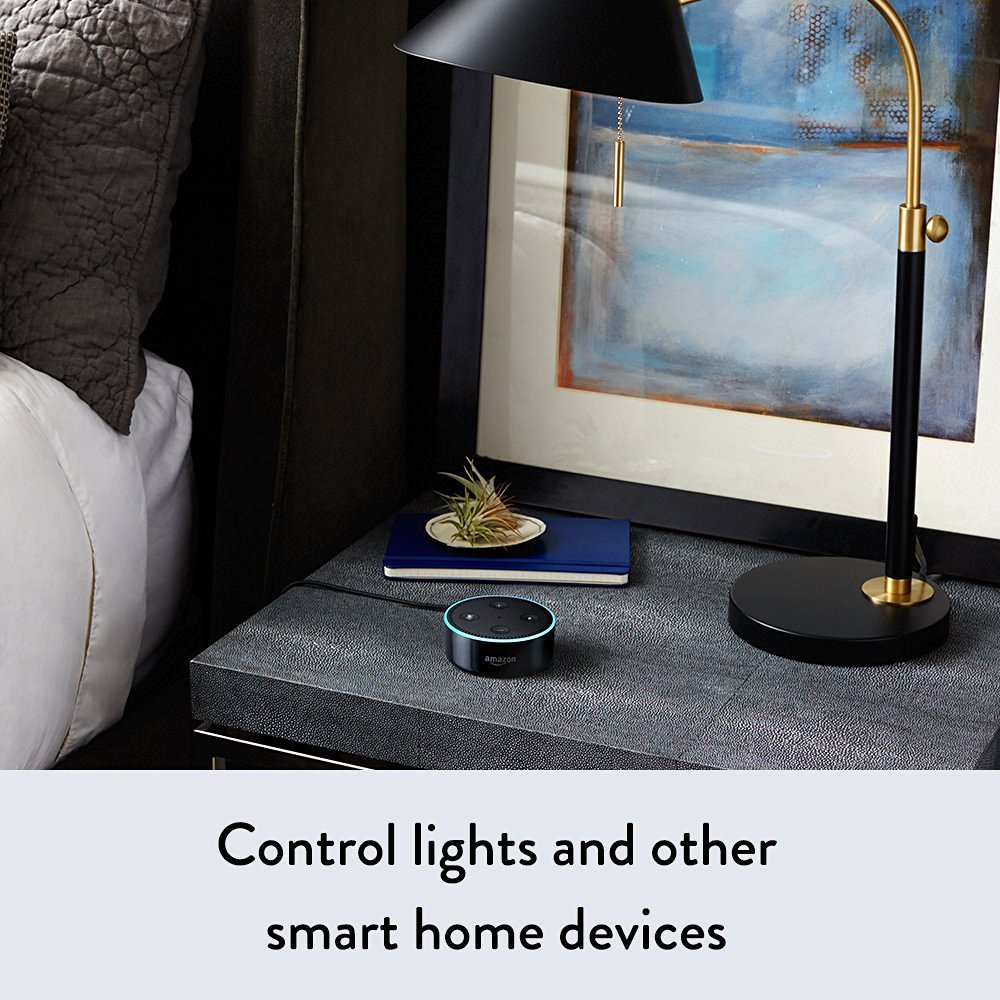 It will order stuff off of Amazon that I ask it to.
It will create a shopping list and to-do list for me, and read them to me when I ask. I can sync it with my calendar and have it read me my schedule. It tells me the weather, plays games, answers random questions ("Alexa, how much does the average hippo weigh?"), tell me the news, set alarms, and timers, read audiobooks (if you have an Audible subscription or pay for audiobooks through the Kindle app), pairs Bluetooth speakers or headphones, can control Smart Home features (Nest, lightbulbs), and probably a lot of other things that I haven't figured out yet.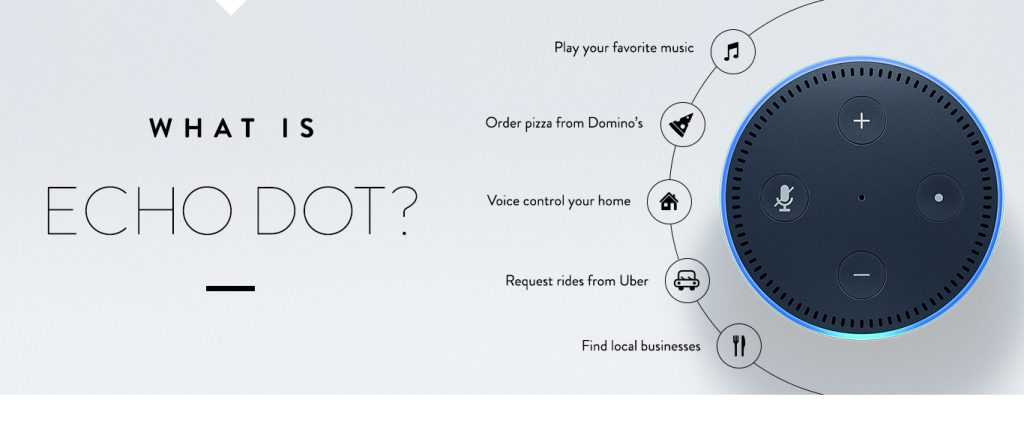 You have to have Wi-Fi and a Prime account to use an Echo.
You can get a serious discount on Music Unlimited if you have an Echo! ($3.99 a month vs $7.99).
Alexa is super cool and we have immediately started telling everyone about it and recommending they buy one for themselves.
My sister-in-law likes to have Alexa tell her Cat Facts.
#8 Prime Pantry
Prime Pantry is awesome if you buy a lot of household items from Amazon (think toiletries snacks, cleaning supplies, baby items, etc.).
How is this different than regular Amazon shopping? Well, the items are cheaper!

So what's the catch? Yes, unfortunately, there is a catch. First, not every household product is included in Pantry, but they add more items as time goes on. Second, you have to have 5 qualifying items in your box to get free shipping or shipping is $5.99. So there may be a whole lot of things you want from Pantry but then you have to pay for shipping if you don't have 5 qualifying items. And which items are qualifying and which are not? I can't tell, they seem to randomly pick brands/items to be qualifying.
Join Amazon Family 30-Day Free Trial
Prime Pantry – Everyday Essentials Delivered to You
#9 Subscribe & Save
Like Prime Pantry, Subscribe & Save offers lower prices on items that you would need to restock every month, such as paper towels, toilet paper, diapers, certain beauty items, food items, and office supplies.
In order to get the discounted prices, you have to subscribe to the item and choose to have it automatically delivered to your home every month (or two, three, four, five, or six months). At any time you can unsubscribe.

As you can see in the above picture, Pampers Swaddlers are $31.96 with a $2.00 off coupon (the orange banner to the right) making them $29.96. If you were to buy these just through regular Prime and not through Subscribe & Save they would cost $39.96.
One con is that Subscribe & Save items only ship out at the beginning of the month. If you subscribe to something in the middle of the month you will have to wait until the beginning of the next month to get your first shipment.
Honestly, I rarely use Dash Buttons, Prime Pantry, or Subscribe & Save because the items are name brand and I usually buy store brand items to save money. If you like certain name brands then these might save you a lot of money versus buying your things at the store.
Bonus: Are you a college student?
If you are a college student you get to try Amazon Prime out for FREE for the first SIX months!
Join Prime Student FREE Two-Day Shipping for College Students
Shop Amazon – Textbook Trade-In – Get Up to 80% Back
So is Amazon Prime Really Worth the Money?
This is probably the LONGEST blog post I have ever written and I didn't even talk about every feature that Amazon Prime has. I just hit the big points.
There are even more perks than these, such as daily deals and warehouse deals, Amazon Smile, and Wedding and Baby Registries.
Warehouse Deals – Save Big on Open-Box Wearable Tech
The Wedding Store
Create an Amazon Baby Registry
If you like to do any of the following:
Shop online
Watch TV/Movies
Listen to Music
Read e-books
Print and organize photos
Then YES, Amazon Prime is worth the money! Plus, they seem to constantly be adding new features and perks! Even if you don't like every feature of Prime, there are still plenty of other features that make it worth the money.
Try Amazon Prime 30-Day Free Trial
Prime Membership costs $99 a year or $10.99 a month. It is a better deal to do a yearly membership because you will end up saving over $32!
What do you love about Amazon?
Anna