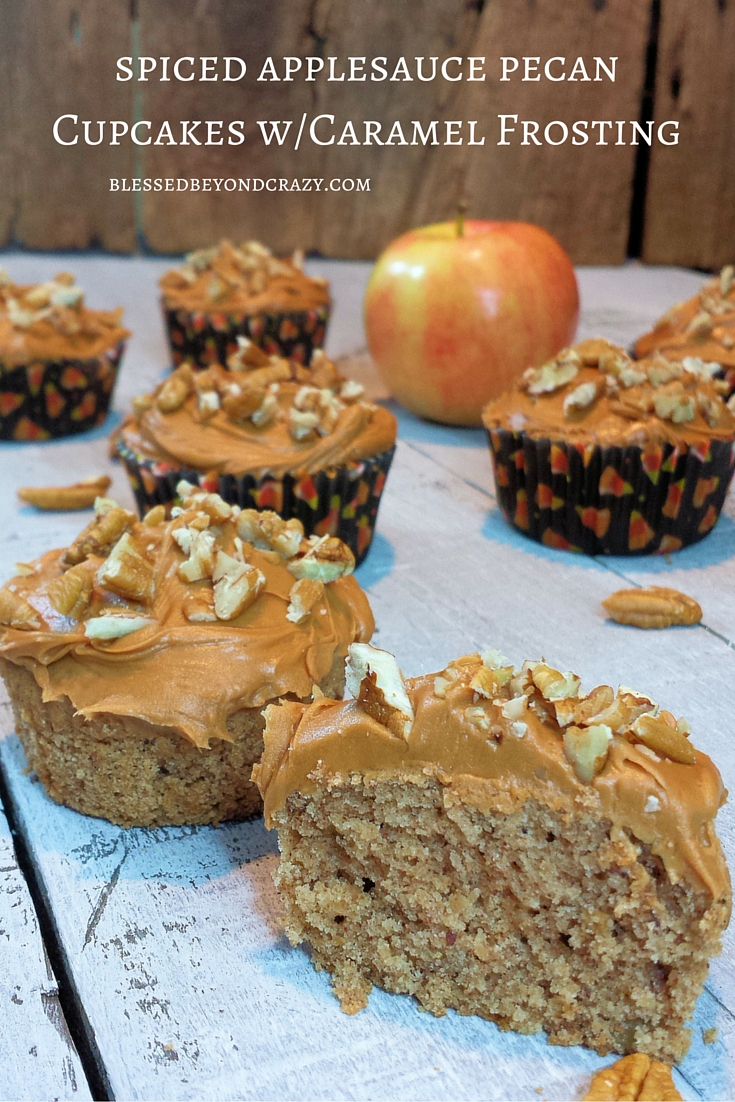 Autumn seems to bring out the best in me and a recipe that always comes to mind this time of the year is Spiced Applesauce Pecan Cupcakes with Caramel Frosting (gluten-free recipe included). Let me tell ya, the aroma in your whole home will be intoxicating as these cupcakes bake in the oven. What a perfect way to usher in the fall.

To help support our blogging activities, our site contains affiliate links. If you make a purchase from a link on our site, we may receive a small percentage of that sale, at no extra cost to you. Blessed Beyond Crazy is a participant in the Amazon Services LLC Associates Program, an affiliate advertising program designed to provide a means for sites to earn advertising fees by advertising and linking to amazon.com.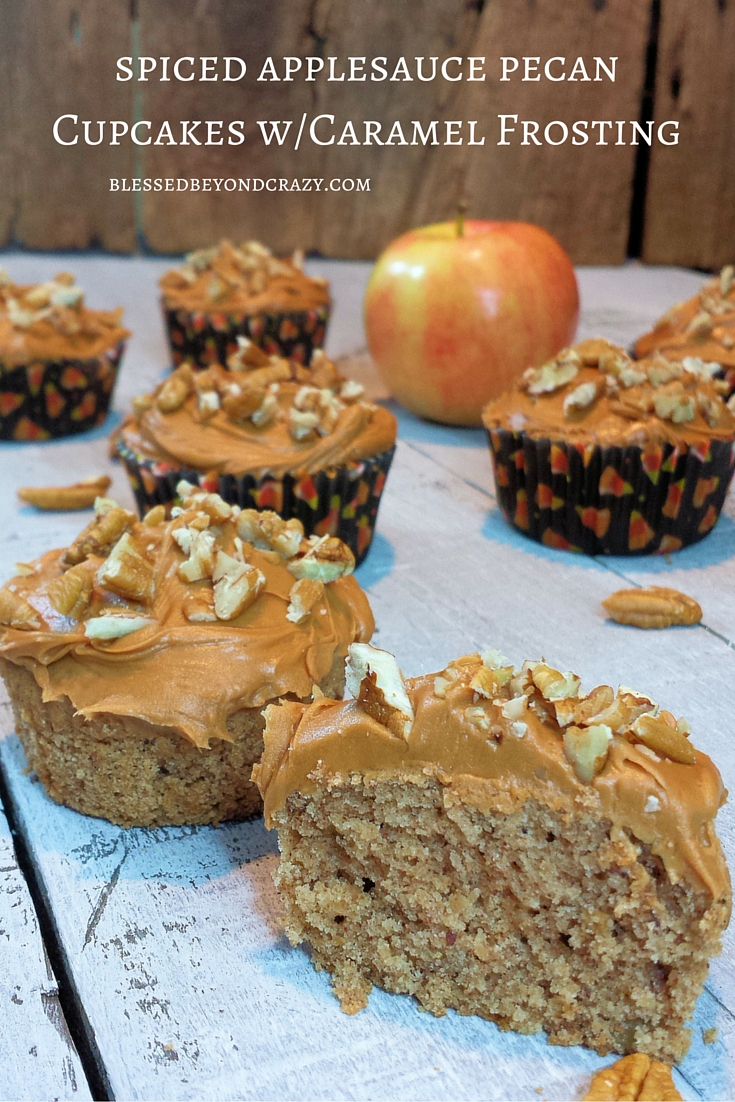 In our neck-of-the-woods, the past few days have been the perfect fall weather. The sun has been shining and farmers are busy harvesting their crops. Pumpkin decor abounds and the nights have been crisp and cool with temperatures down in the upper 30s. Welcome fall! How I love thee.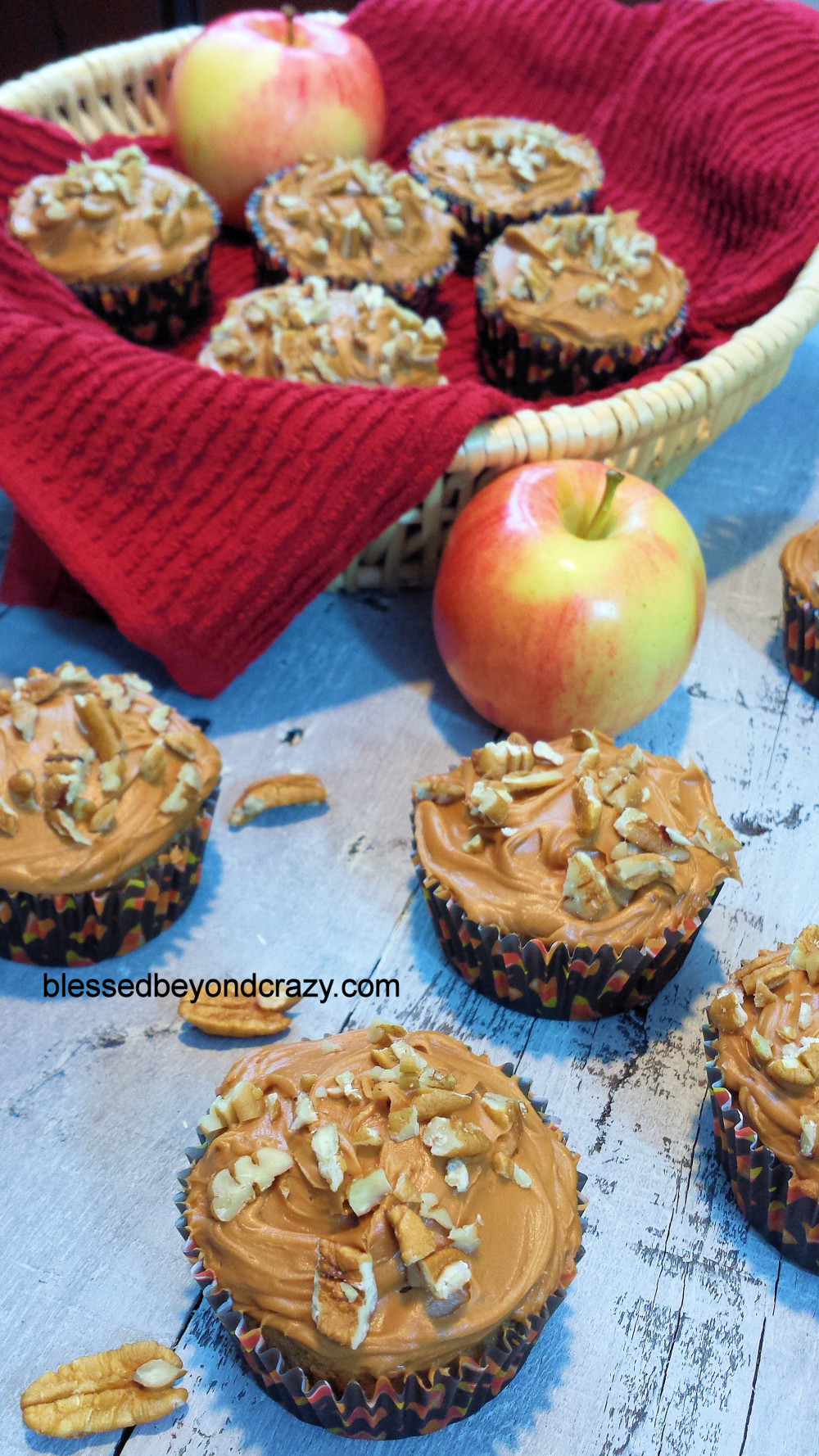 Last night I was thinking about an annual Apple Festival held every year in a neighboring little town. The Apple Festival encompasses a variety of interests. Everything from food, crafts, rides, a parade, and an antique car show. Since I was thinking about all things "apple" I decided to make these applesauce pecan cupcakes. Perfect for a bonfire/wiener roast my parents are hosting at their farm tonight.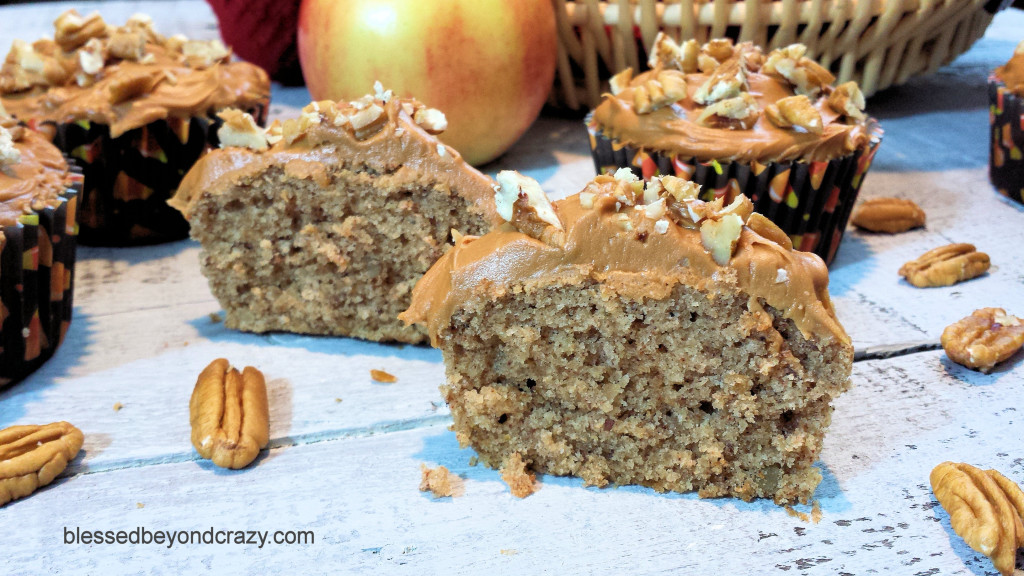 You can make applesauce pecan cupcakes using wheat flour or a gluten-free flour blend. The gluten-free version will be slightly more crumbly than a batch made with regular wheat flour, however, they are every bit as delicious!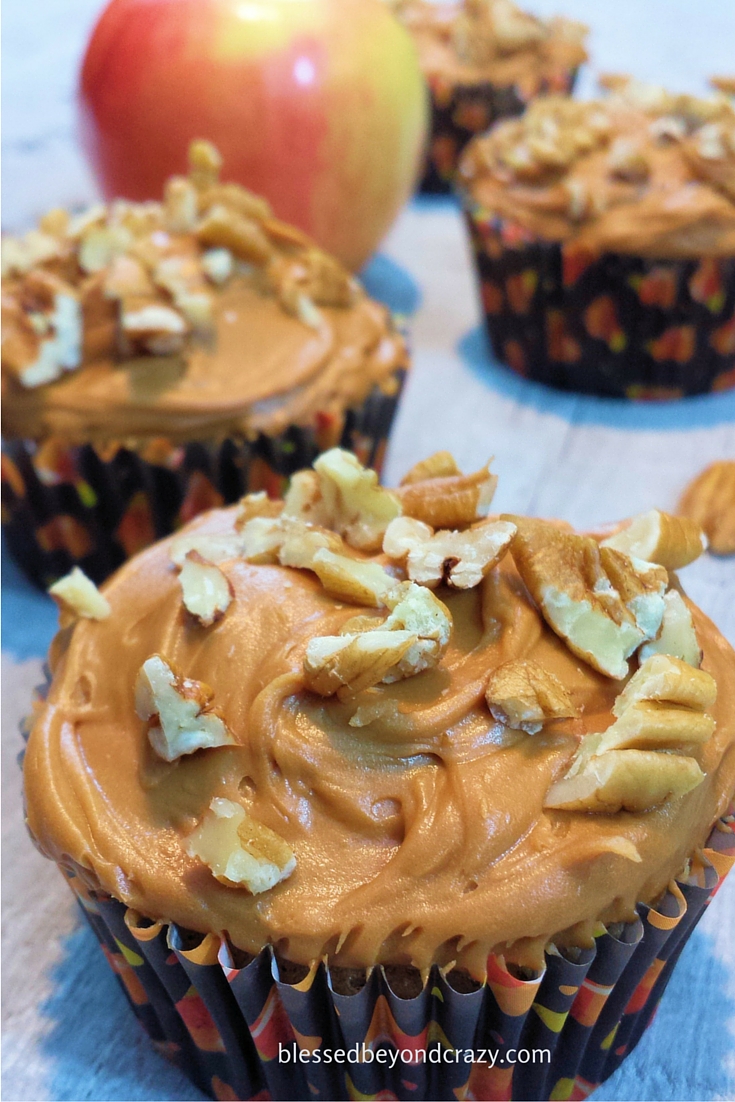 I absolutely love the combination of apple and pecans and the caramel frosting is the perfect finishing touch! Feel free to pipe the icing onto each cupcake, or keep things simple and rustic and spread the icing on.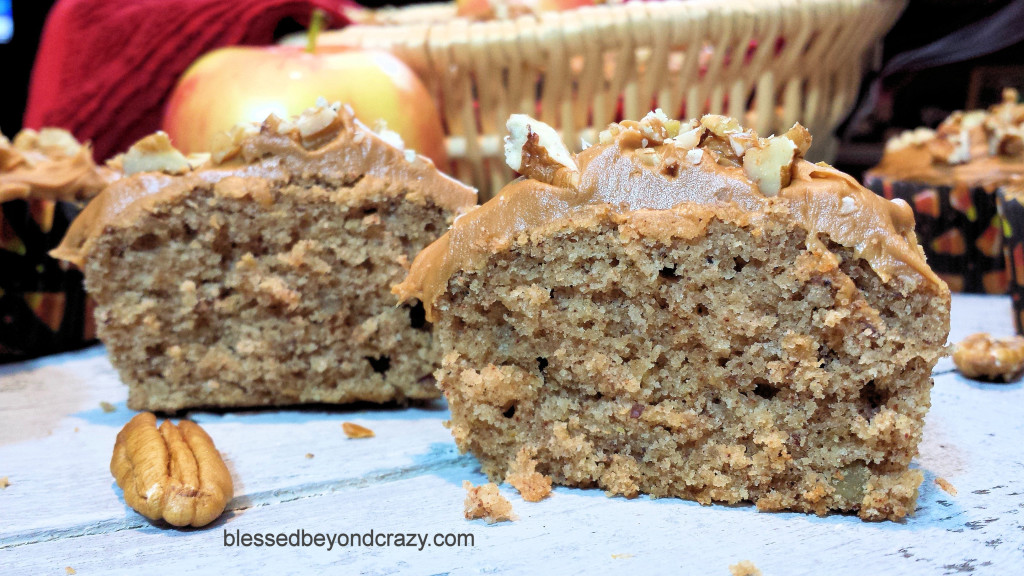 To make this yummy homemade caramel frosting I suggest you use Bakto Natural Caramel Flavor which is Natural, Kosher, Gluten-Free, and GMO-Free. 
There is a great Bakto Flavors Natural Sweet Brown Collection (includes Caramel, Ginger, Coffee, Chocolate, Vanilla, and Hazelnut). 
My mind is going crazy right now just thinking of all of the great recipes I can create with these flavorful combinations!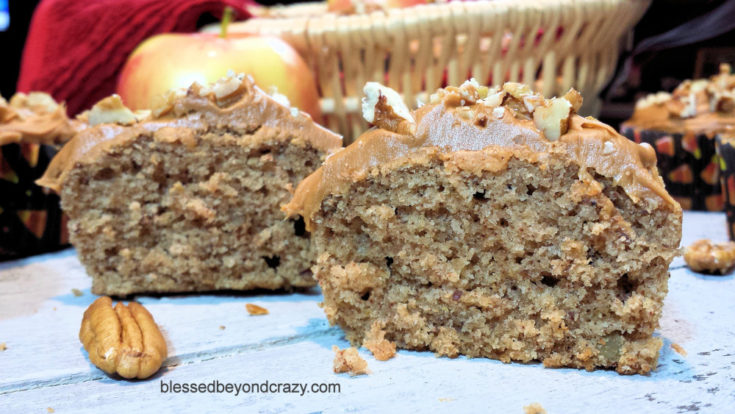 Spiced Applesauce Pecan Cupcakes w/Caramel Frosting
Ingredients
CAKE:
1 1/4 cup granulated sugar
1/2 cup butter, softened
1 egg
1 1/2 cups applesauce, unsweetened
2 tsp apple pie spice
1/2 tsp ground cloves
1 tsp baking powder (*use gluten free baking powder for gluten free version)
1 tsp baking soda (*use gluten free baking soda for gluten free version)
1/2 tsp salt
2 1/4 cups all purpose flour (*gluten-free version: use Gluten Free flour blend)
2 tablespoon ground flax (*use for the gluten free version)
FROSTING:
2 cups powdered sugar
2 tablespoons butter, soften
4 drops caramel extract
1 tsp vanilla extract
4 tbsp milk
1 cup chopped pecans
Instructions
In a mixing bowl, combine all dry ingredients and mix well.
In another mixing bowl, combine sugar, egg, applesauce, and butter.
Add dry ingredients to the applesauce mixture; mix well.
Bake in a preheated 350 degrees F oven for 20 - 25 minutes.
Cool completely.
Combine all icing ingredients; ice cupcakes and top with chopped pecans.
Serve.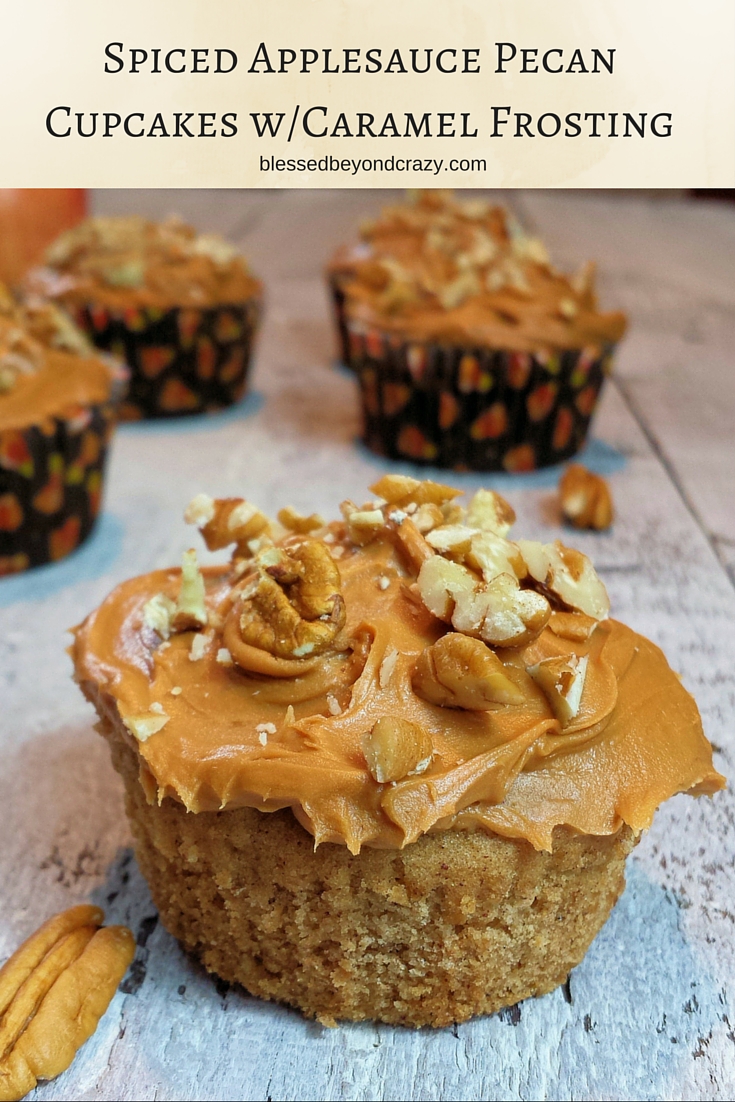 Grab a cup of your favorite hot coffee or mulled apple cider, a cupcake (or two, maybe three), put your feet and go relax!
Linda
More great recipes: