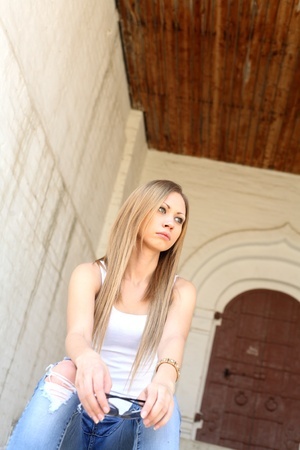 4 Signs That Your Child Is Heading In The Wrong Direction
It doesn't take a rocket scientist to know that in today's world things can be rough and often times it is tempting for a maturing child to turn to things or activities that are not healthy for them. The list of unhealthy activities is long, however, we all know that drugs are rampant, alcohol is abundant, sexual temptations are calling and technology can make things appear real, even though they are not.  
As parents, we try to protect our children and keep them away from harm but sometimes our children, (especially teenagers), start leaning towards activities because of peer pressure, a desire to 'fit in', and wanting to try something new, they are bored, etc…  Unfortunately, their unwise choices could negatively affect or destroy their future. So what are the warning signs?
Disclaimer: I am not a doctor or mental health professional. I am simply a Mom and Grandmother with life experience and the opinions listed below are strictly my own.
1. ISOLATES FROM THE FAMILY
As a child matures, it is normal for them to want to spend some time alone or with their friends and away from their siblings or parents. However, if your child starts withdrawing more and more to their room it may be a sign. They start making excuses for why they spend abnormal amounts of time away from home. Also, another potential flag, is they develop a diminished interest in hobbies or a sudden lack of family values.
As parents, you need to put your 'detective' hat on and find out where they are going, what they are doing, and who they are with. Know who their friends are and know their friend's parents. Do not be afraid to call and check on your child when they are 'suppose' to be at a friend's house. Do not be afraid to stop by unannounced at a party or sleep-over. Does your child bring their friends over to the house to hang out so you can get to know them a little better? If not, they most likely are hiding something.
2. DISPLAYS EXTREME MOOD CHANGES
As a parent, you know your child better than anyone and you know what the 'normal' is for your child. If your child develops an extreme shift in their mood, there may be more to it than simple growing pains. Sometimes an internal emotional conflict will cause the child to become extremely defiant. Because they usually know right from wrong, they often display anger towards their loved ones.
3. STARTS TO ABUSE DRUGS OR ALCOHOL
As parents, have you been a good model to your child or is there a history of substance abuse within the family unit? Studies show that children raised in a home where family members use drugs and alcohol have a greater chance of using substances themselves. Why wouldn't they? To them, it seems perfectly normal and acceptable. Usually, kids start getting drugs through their friends, eventually building a network of dealers whom they meet in parking lots, fast-food restaurants, superstores, gas stations, and movie theaters.
Look closely at your child. Here are some signs to look for:
rapid weight loss

paleness and/or discoloration of the skin

dark circles under the eyes

shaky hands

sudden mood changes

a rise in anger at family members

dropping grades and/or skipping classes

using street or drug language

wearing a hat or hoodie that they pull down over their eyes

always wearing shirts or jackets to cover their arms at all times

they start chewing gum a lot

using eye drops in their eyes to reduce redness

they answer questions with short "Yes" or "No" answers

they do not want to spend any time with their family
Again, as parents you have the right to play 'detective'. Look through their pockets, purses, wallets, and backpacks. Check their bedrooms – under the mattress, behind and beneath the dressers or cabinets, check the back of drawers, check their closet – paying close attention to pockets in clothing that they may not even wear. Check their vehicle for evidence – such as small pieces of joints or white pasty substances on CD's, dashboards, pictures, mirrors, etc… Do you smell any strange odors? Check your child's attendance at school. Ask your child's teachers if they have received any notes from home. If so, make sure they are legit and not forged. 
4. THROWS CAUTION TO THE WIND
Is your teenager getting into trouble? Are they taking chances that they normally would never do? Perhaps vandalizing, playing 'dare devil' and/or stealing? Maybe they are disrespectful and or/ physically harming themselves, their family members, others or animals? Are they bulling other children? Disconnecting their choices from the consequences? These are all serious signs and should not be ignored.
SUMMARY:
In conclusion, as parents we want to be able to trust our children. However, the most trusting parents are the ones who are the easiest to take advantage of. If you start noticing that something just isn't quite right – do not ignore that feeling! It is easier to correct something early on then let it develop into something much more severe.
If your child isn't doing anything wrong, then they have nothing to worry about. If they get upset or angry that you are checking up on them … oh well!  My answer: "I am your parent first and foremost.  I do not answer to you but to God. Some day I will stand before Him and give an account of my parenting. Therefore, you can get as angry as you want to. I will do what is right and be the best parent to you that I can possibility be." This parental response has left many angry teenagers speechless.
Being a parent is rewarding. Being a good parent is hard work. Having a healthy relationship with your child takes consistency, time, effort, good communication, an open, strong, non-judgmental, engaged parent. Help your child to feel comfortable coming to you with their concerns and fears. If you get angry every time they come to you the next time they won't want to share what's going on. Listen to them. Give them sound advise. Love on them and be present.
Do not grow weary in your parenting efforts and do not be ashamed to ask for additional help and/or counseling. There is no perfect parent and it always helps to have a good team and support system. Time goes so quickly and before you know it… your child will be grown and a parent themselves. In the end, you will not regret the time you have spent molding and developing an emotionally healthy, mature individual.
Here's to being happy and healthy!
Linda
More great ideas: