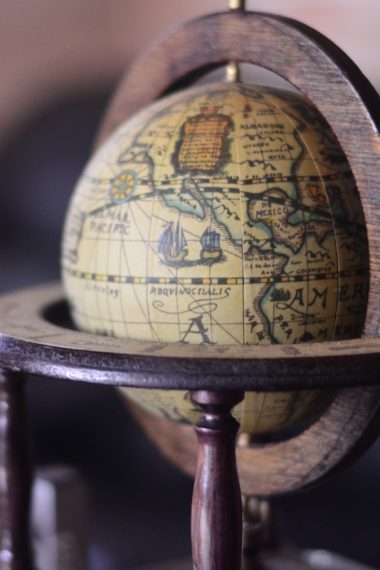 I LOVE geography! I know that probably makes me weird, however, I was a history major in college so a love of geography seems to come naturally to me. Since this is the case, today, I'd like to share 5 Games to Make Geography Exciting!
To help support our blogging activities, our site contains affiliate links. If you make a purchase from a link on our site, we may receive a small percentage of that sale, at no extra cost to you. Blessed Beyond Crazy is a participant in the Amazon Services LLC Associates Program, an affiliate advertising program designed to provide a means for sites to earn advertising fees by advertising and linking to amazon.com.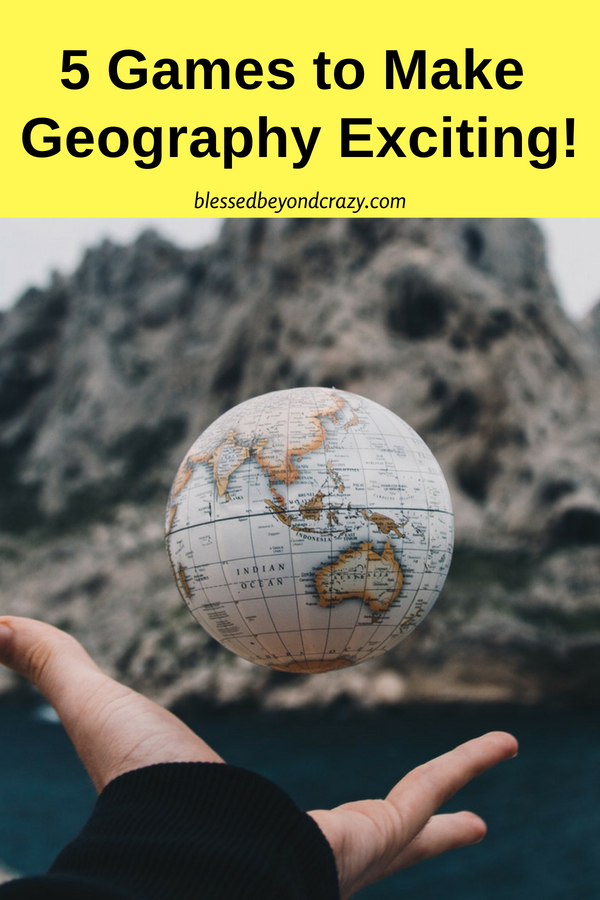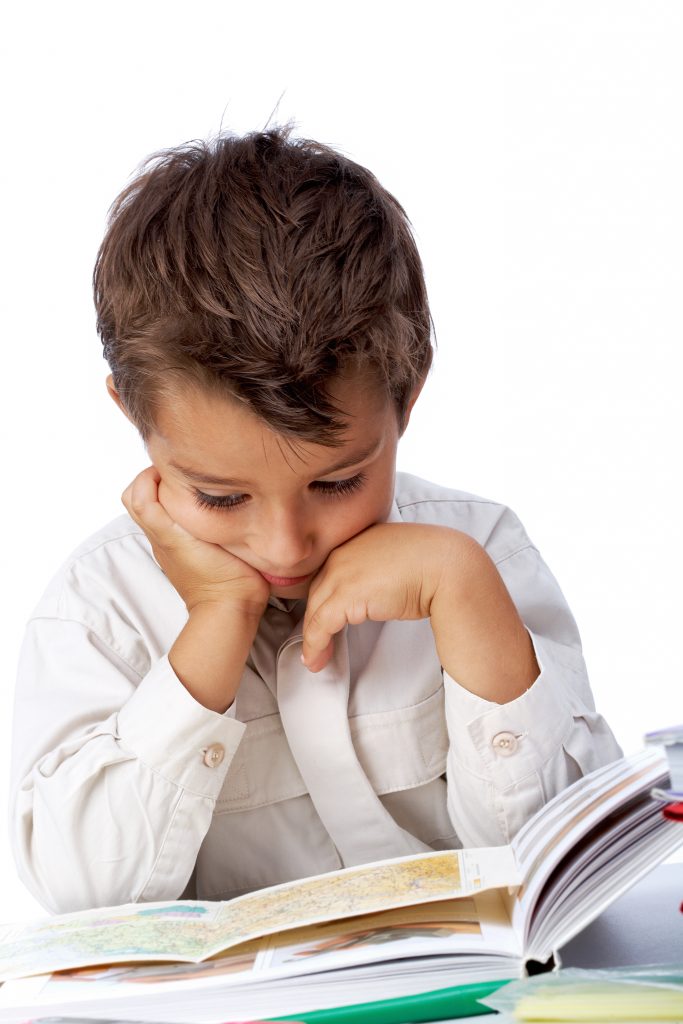 These 5 geography games work perfectly either in a homeschool setting as well as a fun way to review or help with any traditional geography homework. It's also a delightful way to help your child learn about states you may be visiting when on vacation.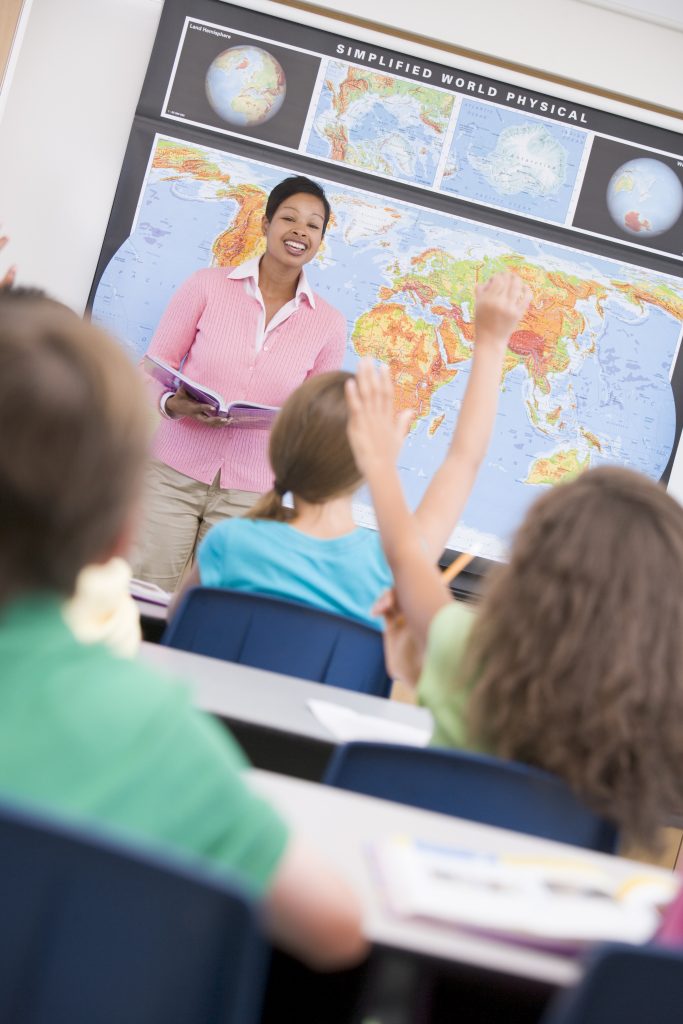 Since I am now a homeschool mom, I've noticed that my 5-year-old son also enjoys geography. He often asks me to teach him about a certain state and/or capital and he seems to really absorb the information. I love the fact that he already knows almost all of the states and over half the capitals of the United States.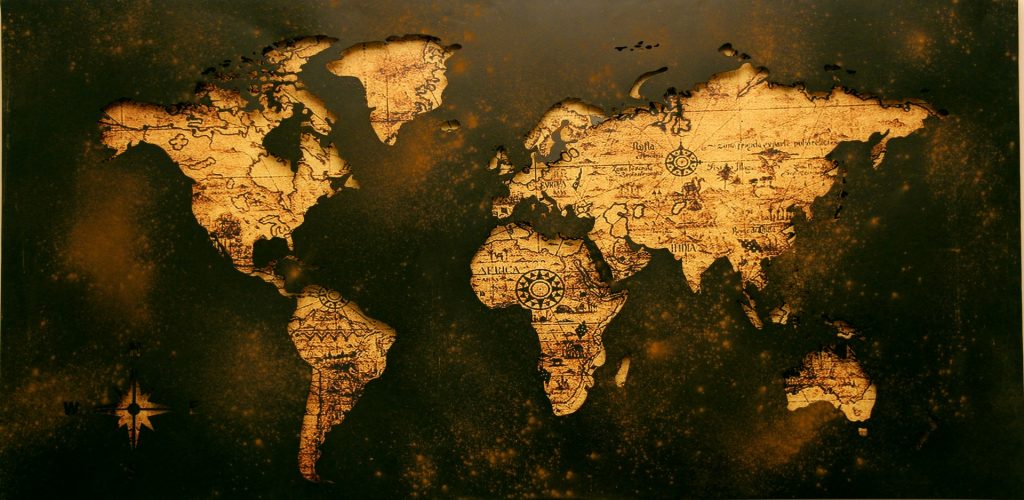 It makes me sad that some people view geography as a "Necessary Evil" when it comes to teaching. I know that children learn best when the teacher enjoys teaching. Maybe the following five geography games will inspire you, your child, or their teacher to make geography fun. Let's hope so, huh?



1. Nerf Gun Maps
This is a simple, but fun game and a great way to review geography. Arm your child with a loaded nerf gun. Using tape or putty, attach a world map to the wall. Tell your child to shoot an area on the map, e.g., the Pacific Ocean.

Next, tell your child to take aim and shoot. If their aim is off and they miss, they must tell you where their bullet did land. For example, if they were aiming at the Pacific Ocean but missed and hit Australia instead, they should tell you that they hit Australia. Now they can take aim again, or simply go ahead and point to the Pacific Ocean.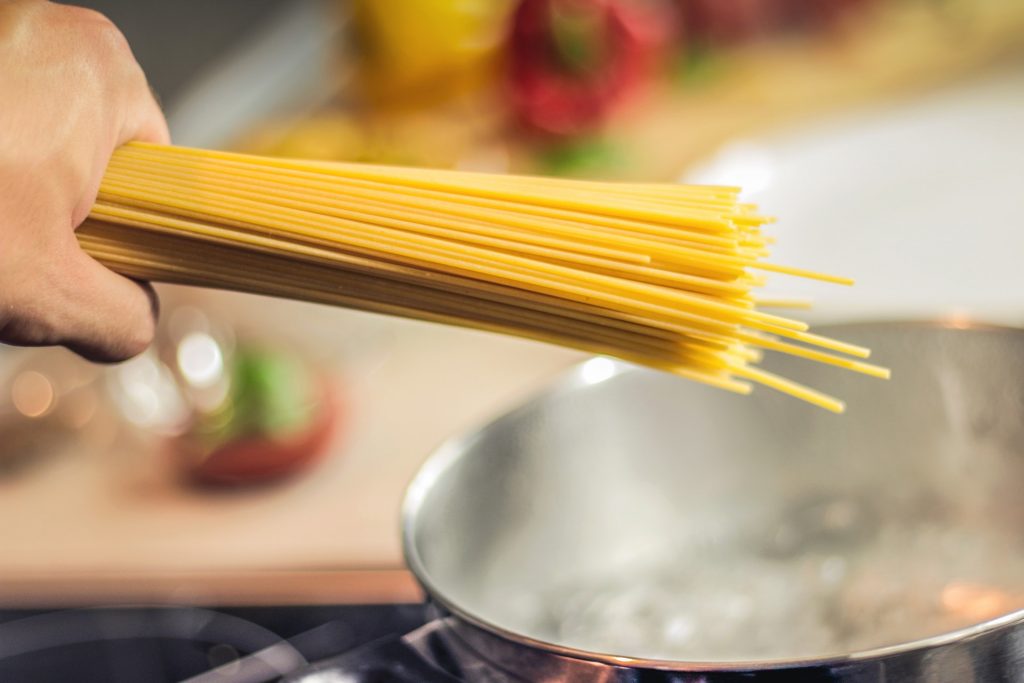 2. Spaghetti Noodle Geography
This game is good for learning and introducing new material. In addition, your child will love playing with the spaghetti noodles! This is so much fun and slimy, but don't worry it doesn't make a mess! (This game can also be played with preschoolers who are learning their shapes.)
First of all, cook a small pot of spaghetti noodles. Drain the noodles then rinse them under cool water to stop the cooking process.
Now, let's pretend we are learning about the state of Nevada. Using the spaghetti noodles, your child would try to make the shape of Nevada on a piece of colored construction paper. When your child is satisfied with their work, use a glue stick to attach the noodles to the paper. If you'd like to make this easier for younger children, trace the shape onto the paper before adding the noodles.

NOTE: Noodles will not last forever, so it's best to prepare your child for this fact beforehand. I know my kids would be very upset with me if I threw away their artwork. So just make sure it is clear from the beginning that this project will have to eventually be thrown away at some point in time.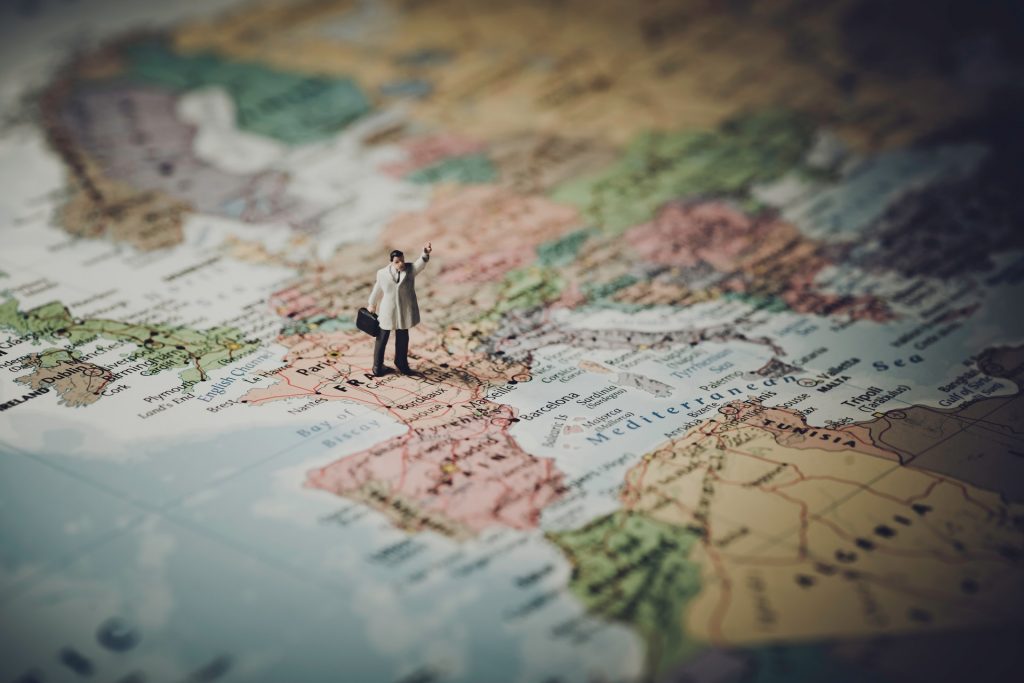 3. Geography 20 Questions
This geography game is the classic 20-question game. This game is geared more toward middle school-age and older children. It also works better for cultural and/or questions related to various people instead of just physical shapes or borders.
Before playing determine which category you want to study, e.g., States, Countries, Continents, etc…
Here is an example of how this might work when learning about different countries:
1. Is this country in North America? "No."
2. Is this country in South America? "No."
3. Is this country in Africa? "No."
4. Is this country in Europe? "Yes."
5. Is this country in mainland Europe? "Yes."
6. Was this country inside the Holy Roman Empire? "No."
7. Did this country have a Revolution? "Yes."
8. Is this country France? "Yes."
Take turns picking which countries to guess. You have to guess in fewer than 20 questions. This is also a great game to play while you are driving in a car, waiting at a doctor's office, or standing in line.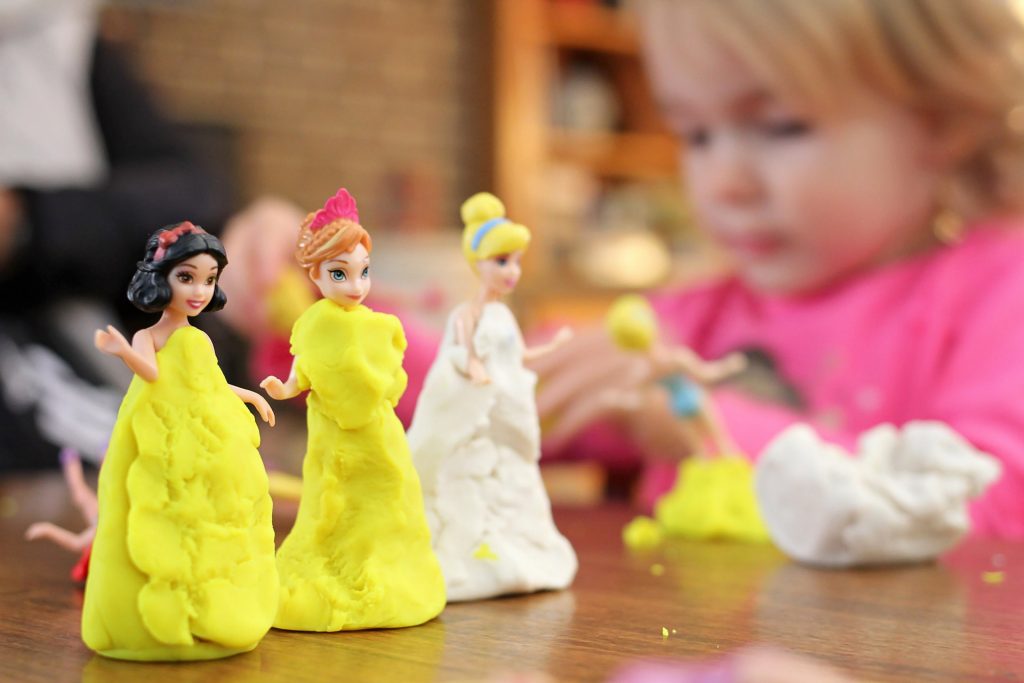 4. Play-Doh Geography
Would you agree that children love playing with play-doh?
This game is great for teaching about the borders and shapes of countries or states. Plus, this game isn't just for younger children. If older kids tell you that this game is silly, challenge them to do the more difficult shapes, e.g., Russia!!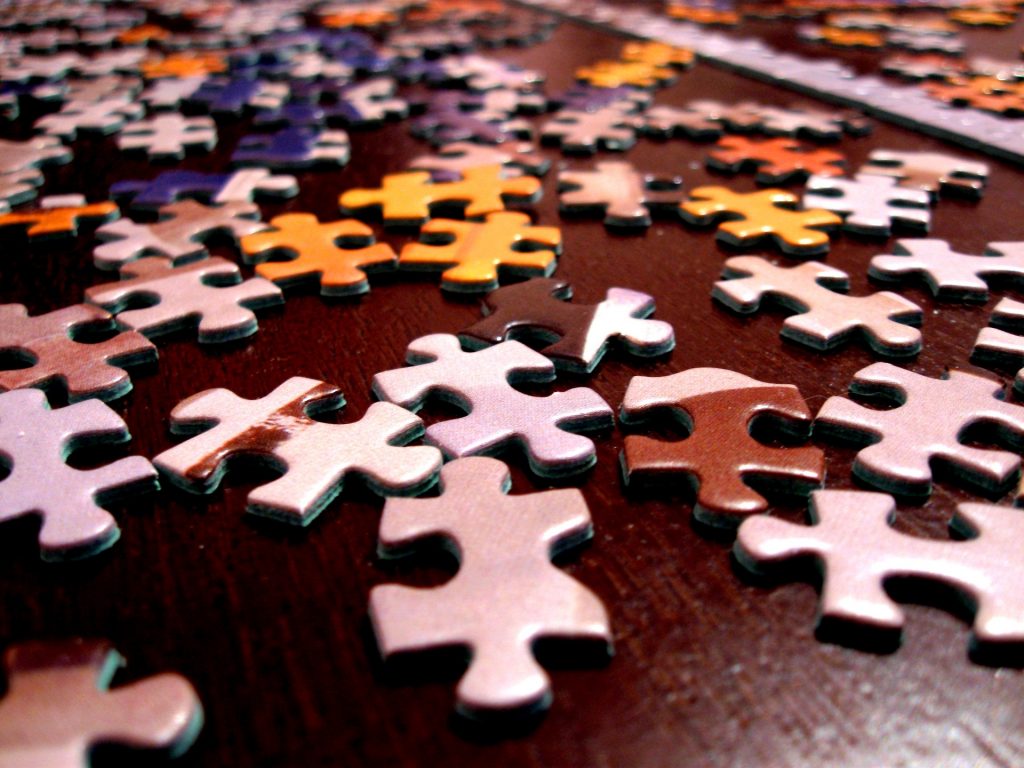 5. Geography Puzzles
I love puzzles! Kids love puzzles! Therefore, let them work on geography puzzles and they won't even realize they are learning! You can find puzzles all over the place, but just in case you aren't sure where to begin looking here are some suggestions:
The United States Puzzles:
Scrambled States
States of America really isn't a puzzle. Rather, it's a really fun, cute book about states that decided to switch spots with other states. My children love this book and it comes with a map and a card game!
World Puzzle:
3-D Puzzles
And in case your older children think they are too old for puzzles let them try this 3-D puzzle!!
*Bonus* 6. Cell Phone/Tablet App
Did you know that free cell phone geography apps can be used as teaching tools too? Your kids are already probably begging you for more screen time so why not let them have it and they can learn some geography at the same time! Whatever you want your kids to learn about, whether it's maps, borders, capitals, or major cities, there's an app for that! And almost all of them are free!!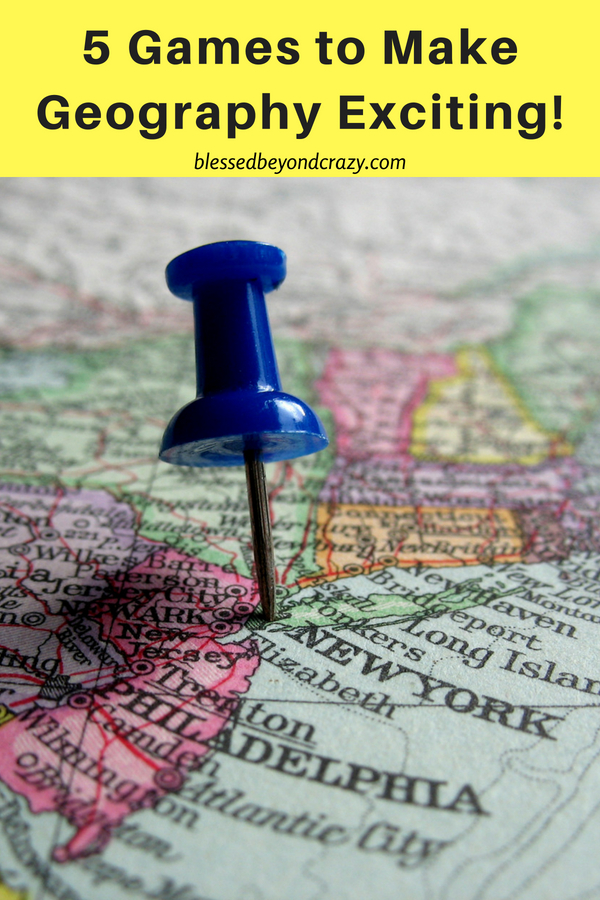 How do you make geography fun?
Anna
More great ideas: