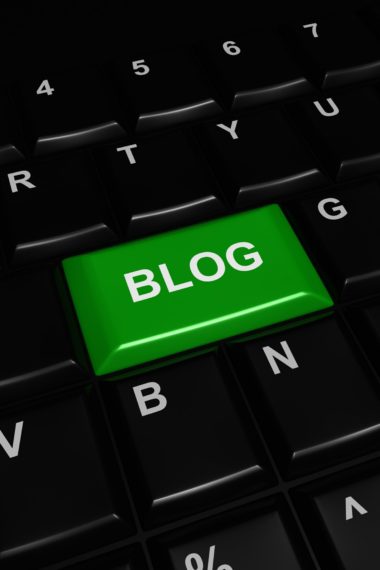 Basically, since the birth of Blessed Beyond Crazy, we have been asked by numerous friends, family, and acquaintances if starting a blog is really worth it. People seem curious about the inner workings of our blog, i.e., time management, how we earn money, and how we started. Rather than replying to each and every inquiry, we decided to share our experiences in today's post titled: Is it Really Worth Starting a Blog? A Look Behind the Scenes.
To help support our blogging activities, our site contains affiliate links. If you make a purchase from a link on our site, we may receive a small percentage of that sale, at no extra cost to you. Blessed Beyond Crazy is a participant in the Amazon Services LLC Associates Program, an affiliate advertising program designed to provide a means for sites to earn advertising fees by advertising and linking to amazon.com.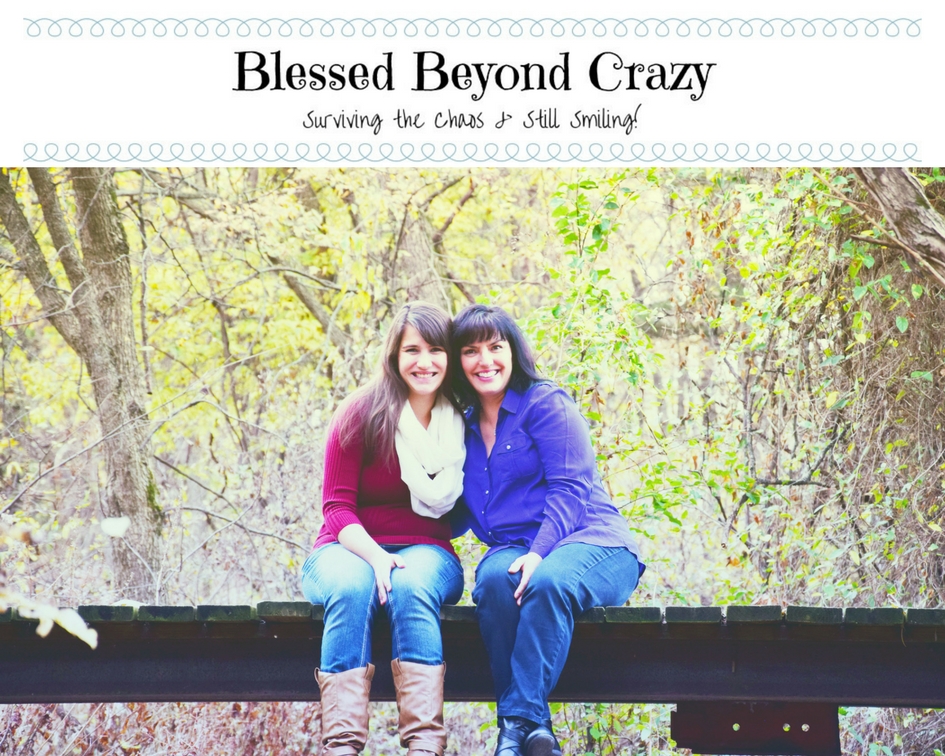 We (Linda and Anna/ Mother and Daughter) are co-owners of a blog called Blessed Beyond Crazy which we started in Jan. of 2014. We both agree that we make a fantastic team because our strengths are the other's weaknesses and vice versa.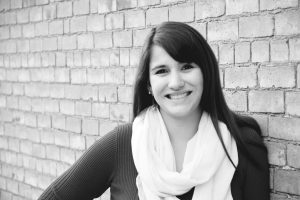 Anna enjoys working with behind-the-scenes tech stuff while Linda enjoys handling any public relations. We really do have a lot of fun working on the blog together. Neither of us would enjoy blogging nearly as much without the other. It also works well for us because blogging can be very time-consuming and therefore we share the workload.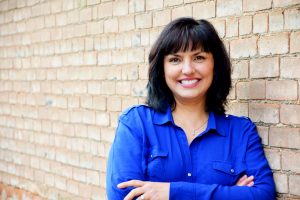 *Full disclosure: Linda has a rather large Pinterest following and this has always given us more opportunity for exposure than perhaps normal.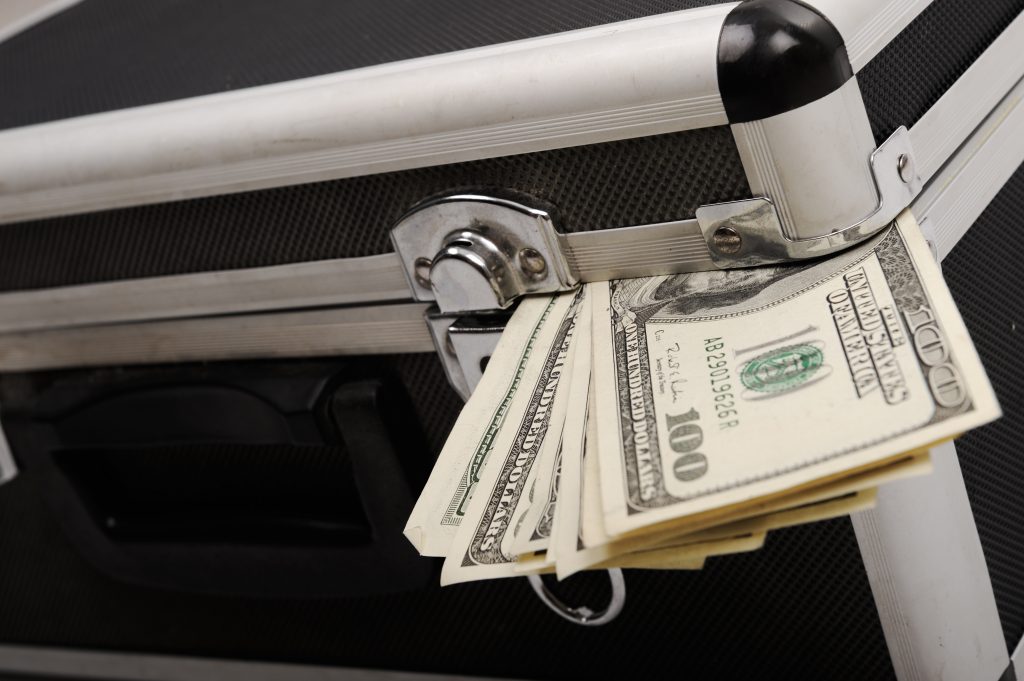 As far as making money… YES, you can make money by starting a blog, although it does take time to do so. Every blogger we've ever talked with says the same thing. It takes time to gain an audience and following. Also, it usually takes time to get "noticed" by brands and/or companies that may want to sponsor or contract with you. The majority of top-earning bloggers make blogging a full-time career.
In our first year, we broke even. We made just enough money to cover the expense of our domain and hosting services. Right around the start of our third year was when we started making a profit. This was when we got excited that our blog was actually providing us with an income! If you are wanting to blog for money then know this is not a get-rich-quick thing. It takes several years for you to start seeing the fruits of your labor.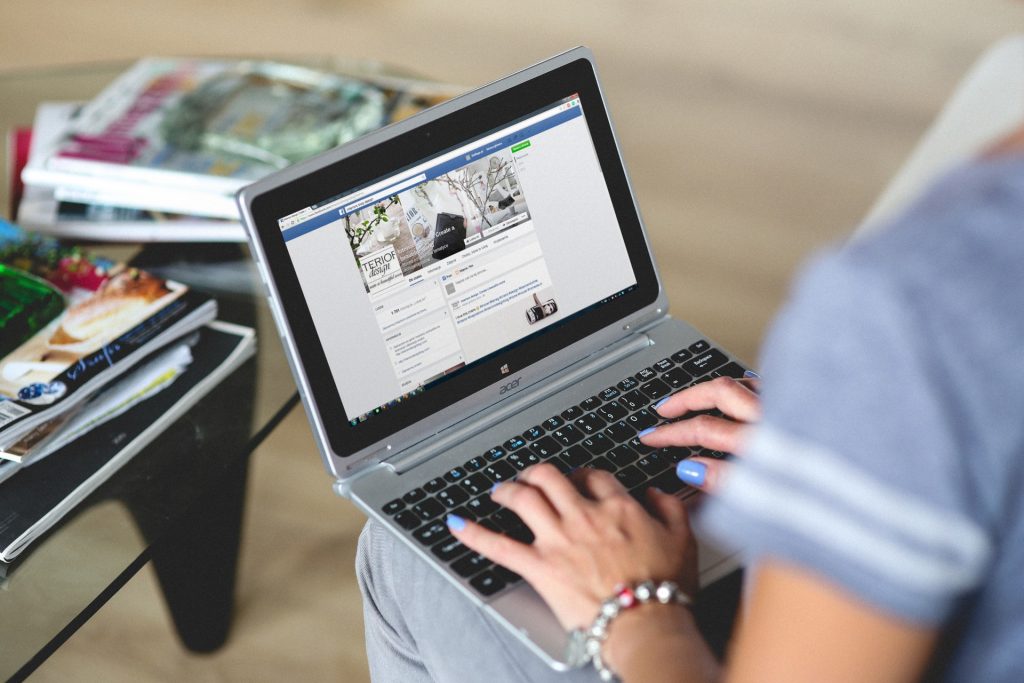 But how do you make money?!?!
This is the question we asked the most often!
There are many ways to make money blogging although probably the top 3 ways are:
Advertisements on your blog. We use Mediavine for ads, which is pretty much the best company in the entire world! We also use Amazon Associates for affiliate linking. Meaning that we link to products on Amazon, when people click on those links they get directed to Amazon's site, if they buy anything while they are visiting Amazon after clicking on our link, we get a percentage.
Brand collaborations/contracts (keep reading).
Selling items on your blog (at this moment we do not sell anything on our blog, but we are considering doing so).
There are also expenses when it comes to creating a blog. The initial costs and maintenance of your domain and website hosting are just one of them. The first year we basically broke even (spent about $100; made about $100) however, the end of the second year was when things really started to take off!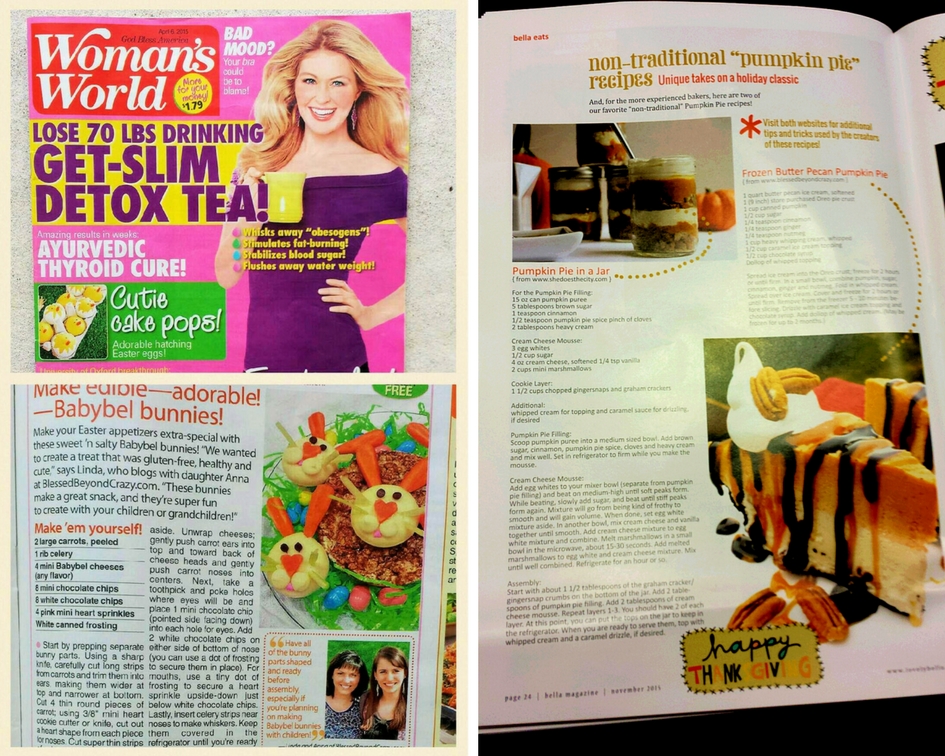 Surprise! You never know who is watching you! In the blogging world, exposure is key and with that can come some pretty great benefits. Oftentimes, one thing leads to another.
Through the past few years, we have been thrilled and honored to have our Babybel Bunnies featured in the March 27th – April 1st., 2015 edition of Woman's World. We also are honored to have our Frozen Butter Pecan Pumpkin Pie featured in the November 2015 edition of Bella Magazine.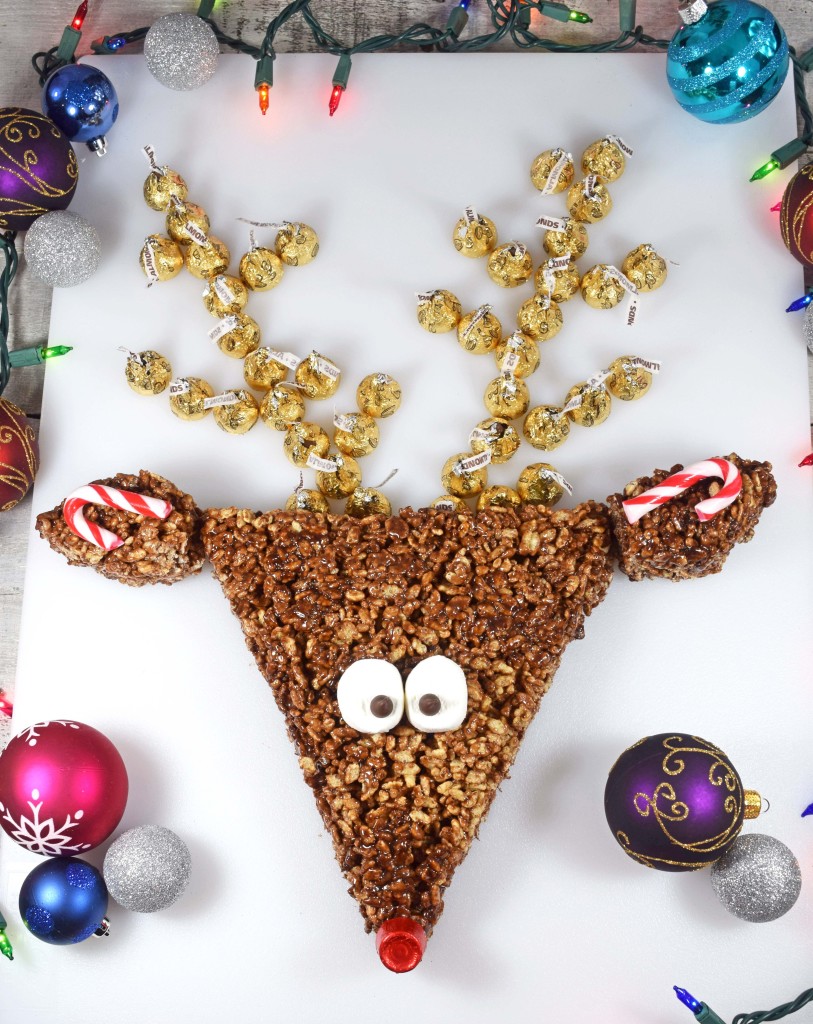 In the fall of 2015, we were also asked by HERSHEY'S Chocolate to collaborate with them on their Fall Baking Campaign. Not only was the compensation well worth our time and effort, we learned a lot from that experience. Because of this opportunity, we decided to become an S-Corp. We initially formed our blog as an LLC but decided to change it to an S-Corp for tax purposes, income, and for our own protection. In addition, eBay reached out to us in early 2016 and for two years we enjoyed being creative writers until their Influencer Program ended.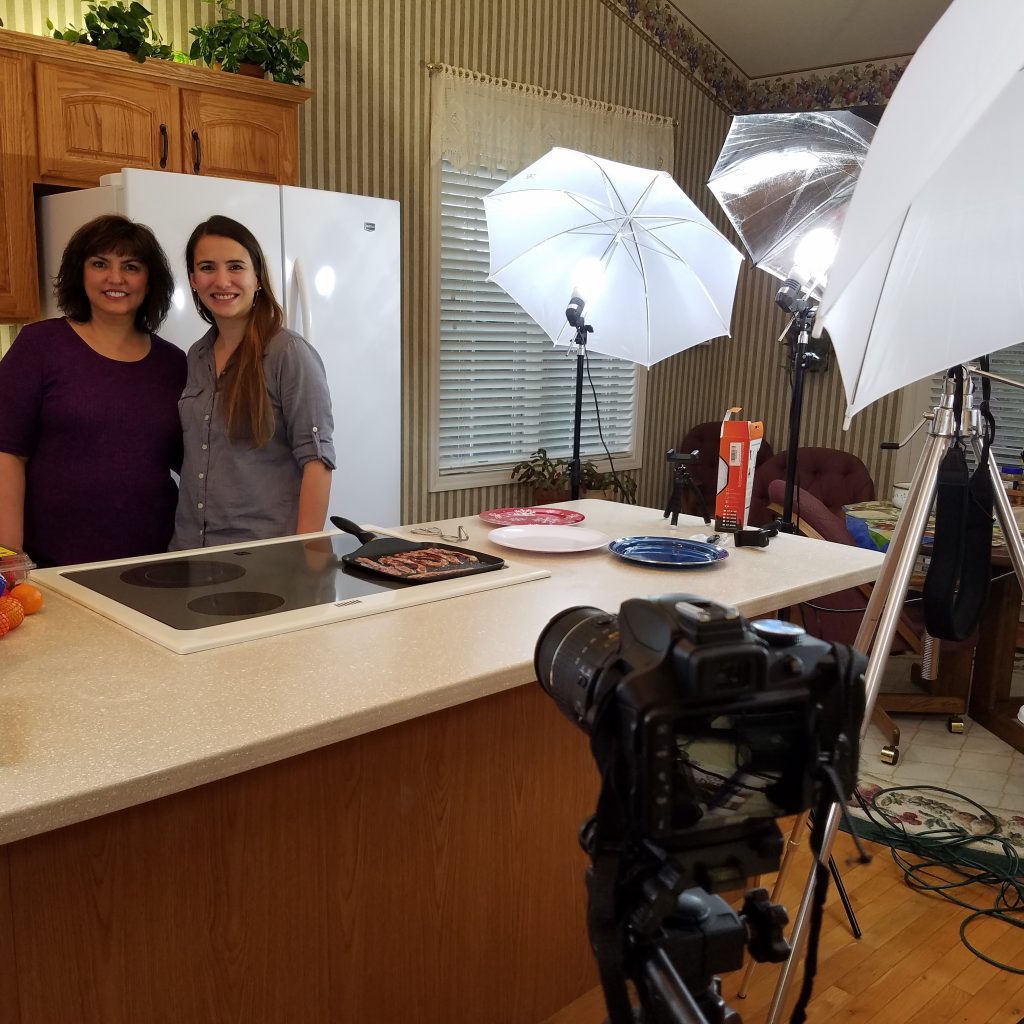 In December of 2017, we had the pleasure to share several of our
12 Cute Christmas Breakfast Ideas for Kids
for the Rachel Ray website! It really was a lot of fun working on that project and we learned a lot from the experience.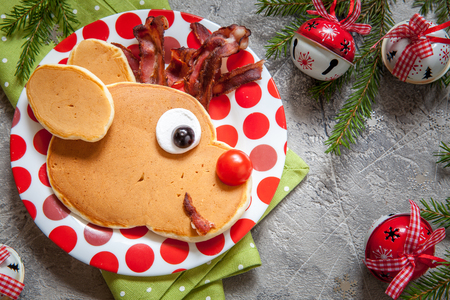 Because all of this exposure led to increased visitors to our blog, we were forced to switch to a better hosting service. One that could handle our increase in traffic and tech needs. This upgrade is a bit more pricey, however, it is so worth it! We originally teamed up with HostGator (because they were inexpensive) but have since switched to OrangeGeek for hosting.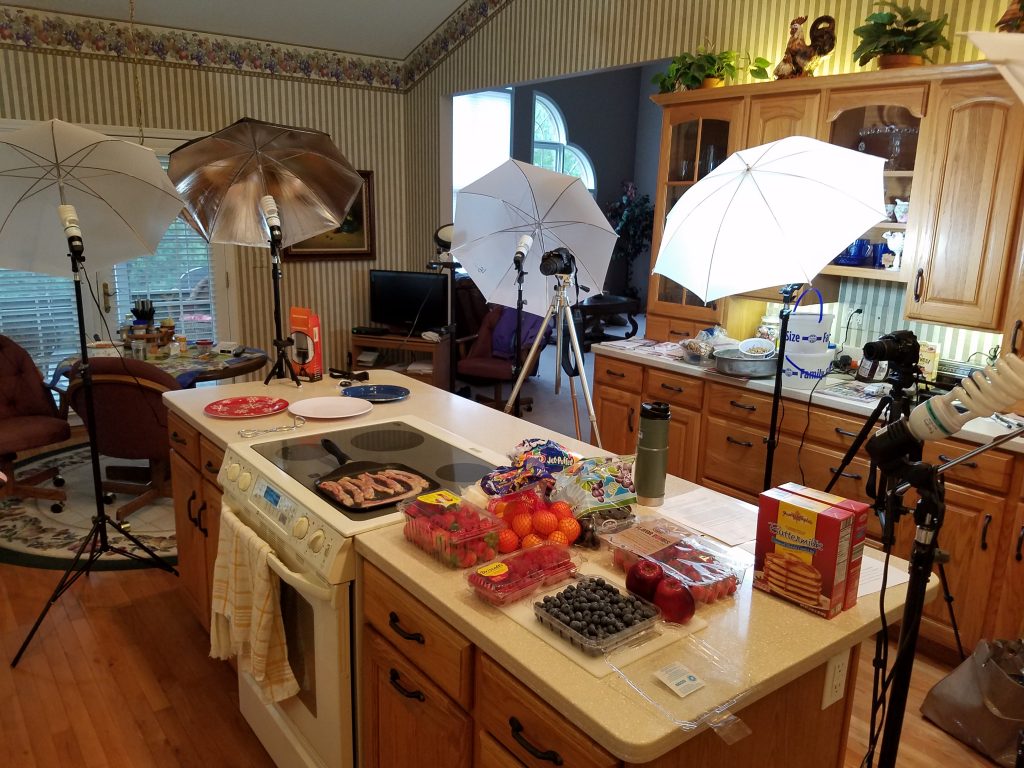 Nowadays, brands pretty much want you to take great photos and be able to create your own videos. Starting off, we both used cameras on our phones, but have slowly and gradually invested in some nice photography supplies, computer/software programs, and other useful blogging items.
How long does it take to create a blog post? It really depends on the post. If I use stock photos then I can create a blog post in about 2-3 hours. If I am cooking something and taking and editing my own photos then that adds several more hours. When I include a video with my recipe that I shoot myself and edit, that adds several more hours. So, a recipe blog post with photos and a video can take an entire day… or sometimes longer. I usually work on my blog posts in chunks: one day cook and take pictures, another day edit the pictures and create a rough draft, another day finish the blog post and create social media pictures. This does not include all the time it takes to promote our blog posts across all our social media channels.
When do you work on your blog? Linda types up blog posts and edits pictures and does her creating (i.e. cooking and photography) on the weeknights and weekends. Anna is a stay-at-home/homeschooling mom to four children. She works on blog posts during nap time, in the evenings, and on the weekends.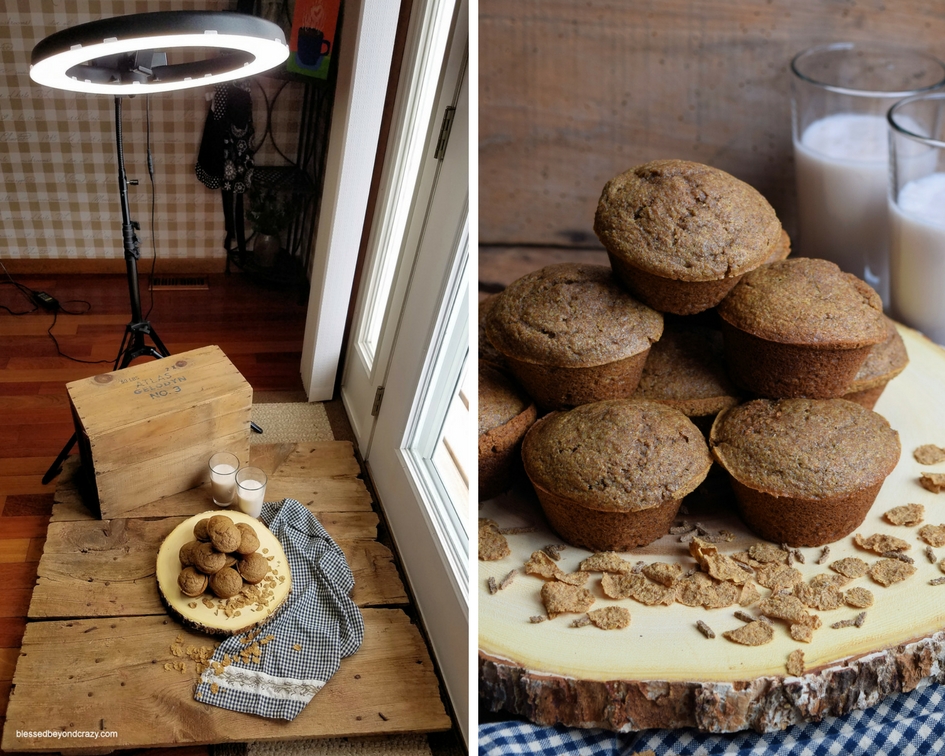 One of our most recent purchases is an awesome photography ring, which I highly recommend for when you need great lighting for any indoor photos.
What is the best/worst part of blogging? (Answered by Anna) The best part of blogging is being able to work from home and actually make a decent income. I love being my own boss and making my own hours. It is also super cool being able to work with my mom. We have so much fun creating new things together and bouncing ideas off each other. We are constantly brainstorming together.
Another fabulous perk of starting a blog is connecting with other bloggers, which we think is a good thing! Oftentimes we share each other's blog posts on our social media channels. Blogging certainly has been a great avenue for meeting some really nice people throughout the world (literally)!!!
The worst part, hands down are the taxes. I (Anna) get really stressed out and despise dealing with taxes (quarterly, yearly, all of it!). Taxes are time-consuming. This is just not my strong area. For many people, this probably is a non-issue. My advice, find and hire an awesome accountant who has a good reputation that you trust!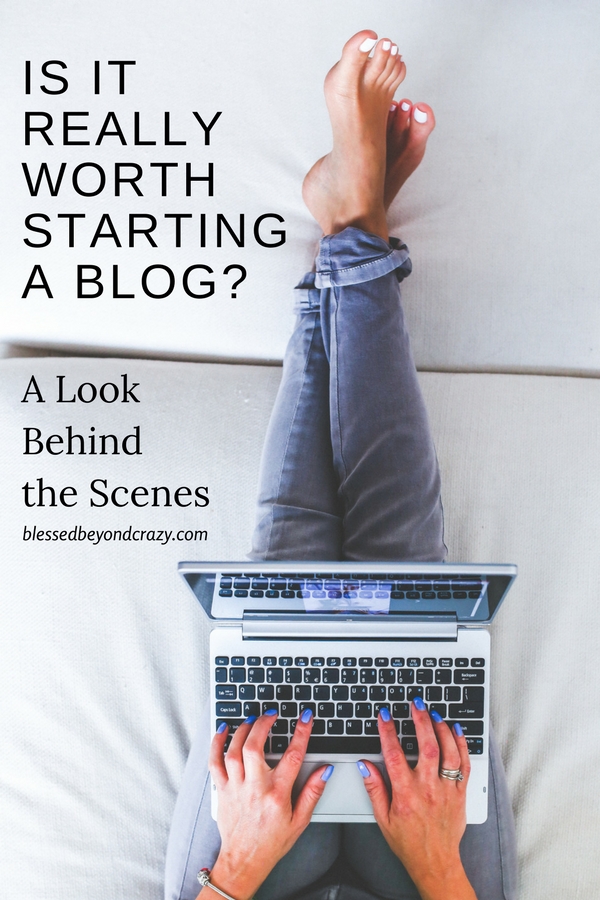 We created Blessed Beyond Crazy to make extra money AND to have fun all at the same time. Starting a blog certainly has provided both of us with both. A little extra income, some great quality time, and fun memories.
Have any specific questions that we didn't cover in this post? Please drop your questions in the comments section and we will be happy to answer them!
In the end, starting a blog can really be worthwhile.
Linda & Anna
More great ideas: