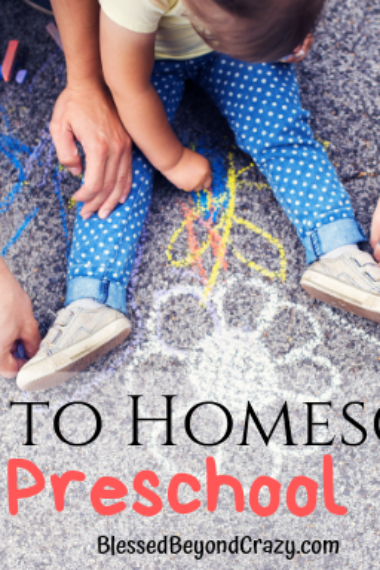 Homeschooling in preschool is going to be difficult, mostly because this is your very first year homeschooling!
I'm going to go out on a limb and make a big assumption by saying that during the first year of homeschooling, not every mom has 100% support from family and friends. In fact, it may be closer to 0% support. People are going to question and doubt your ability to educate your children. However, if you feel that this is where God has called you to be and this is what is best for your children, then this is exactly where you need to be. This is not even what this blog post is about, however, this is most likely what will be the most difficult part of homeschooling during preschool (at least for your oldest child, it will get easier with each child).
To help support our blogging activities, our site contains affiliate links. If you make a purchase from a link on our site, we may receive a small percentage of that sale, at no extra cost to you. Blessed Beyond Crazy is a participant in the Amazon Services LLC Associates Program, an affiliate advertising program designed to provide a means for sites to earn advertising fees by advertising and linking to amazon.com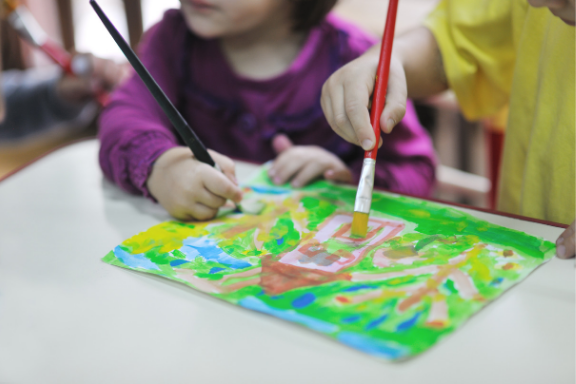 Another difficult part about homeschooling is self-doubt. Are you capable of educating your child? Do you have a degree in education? Maybe you are asking yourself these questions, or maybe there are real-life people asking you these questions!
Well, let me ask you this — Who potty trained your child? Who taught your child to pick up his or her toys? Who taught (or will eventually teach) your child to tie his or her shoes? To get dressed? Set the table? Make a bed? To match socks in the laundry? Etc. You are already educating your child! You are your child's first teacher!
For some of my children, potty training them was a whole lot harder than teaching them how to read!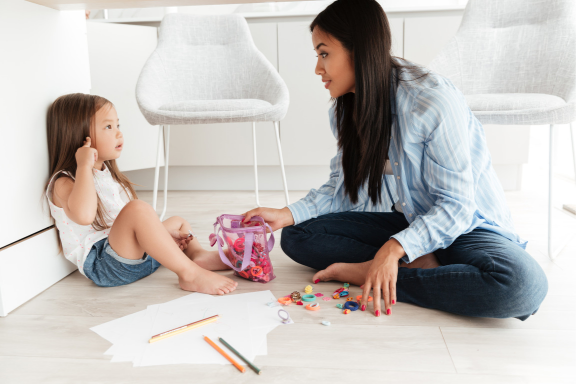 Also, please remember that just like parenting in general you will mess up and make mistakes and things won't always go perfectly. Thankfully, your child is only three or four years old and will remember very little from these years! So when you have bad days, don't stress too much, learn from them, let them roll off your back, and keep a smile on your face. Easier said than done, I know!
Okay, so now you know that you are capable of educating your child(ren), and you are mentally prepared that not everyone will support you (and that's okay!), let's start talking about what the day-to-day home school will look like during the preschool years.
Math
In preschool, the goals for math are to learn (or continue learning) the following:
Basic Shapes
Colors
Counting to 10
Simple Pattern recognition
You may feel like you need to purchase a workbook for math. This is not necessary. My recommendation would be to consider the personality of the child. If your child loves to sit and color and hold a pencil, a workbook might serve you well. If your child hates sitting still or has a difficult time holding a pencil, then wait another year and reevaluate.
An option better than a math workbook would be blocks and games.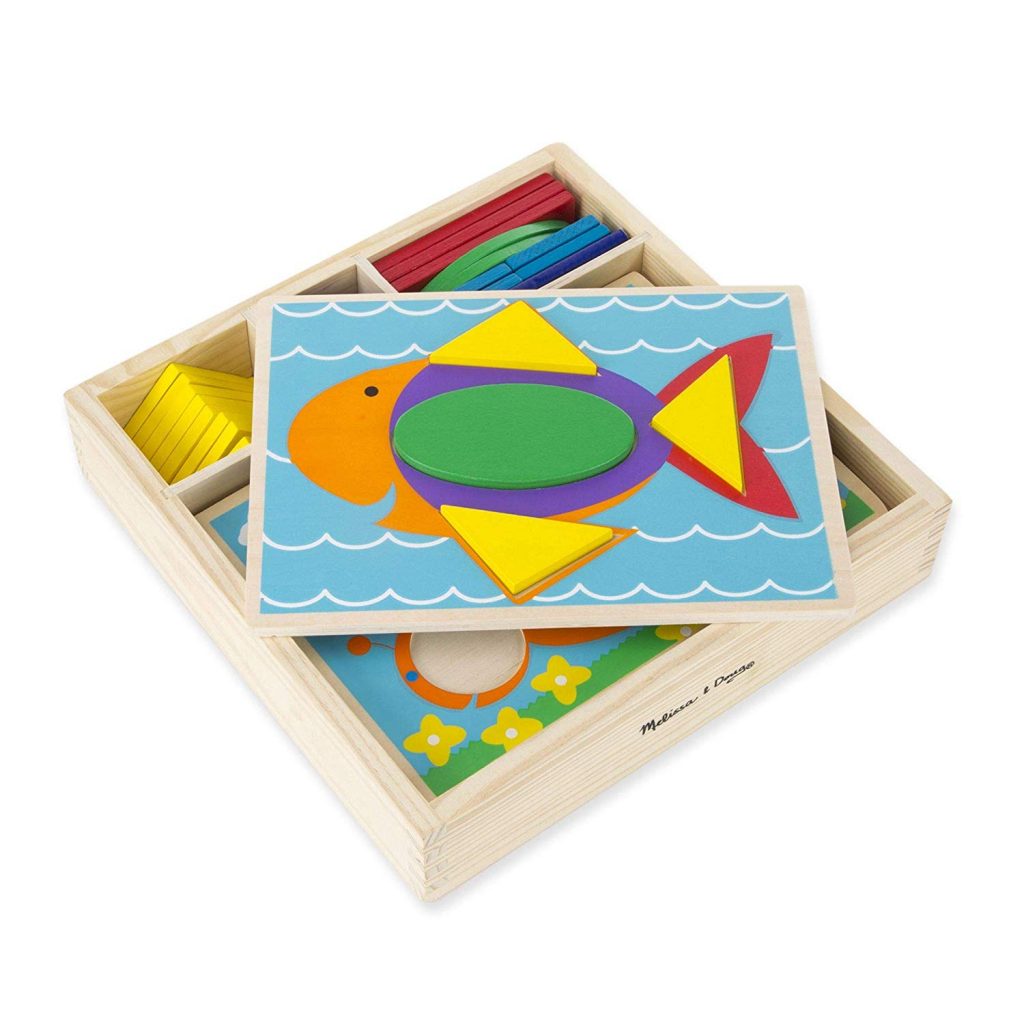 This Pattern Block game (pictured above) or something similar would be perfect for teaching shapes, colors and patterns. You can even practice counting. How many yellow triangles are on the fish?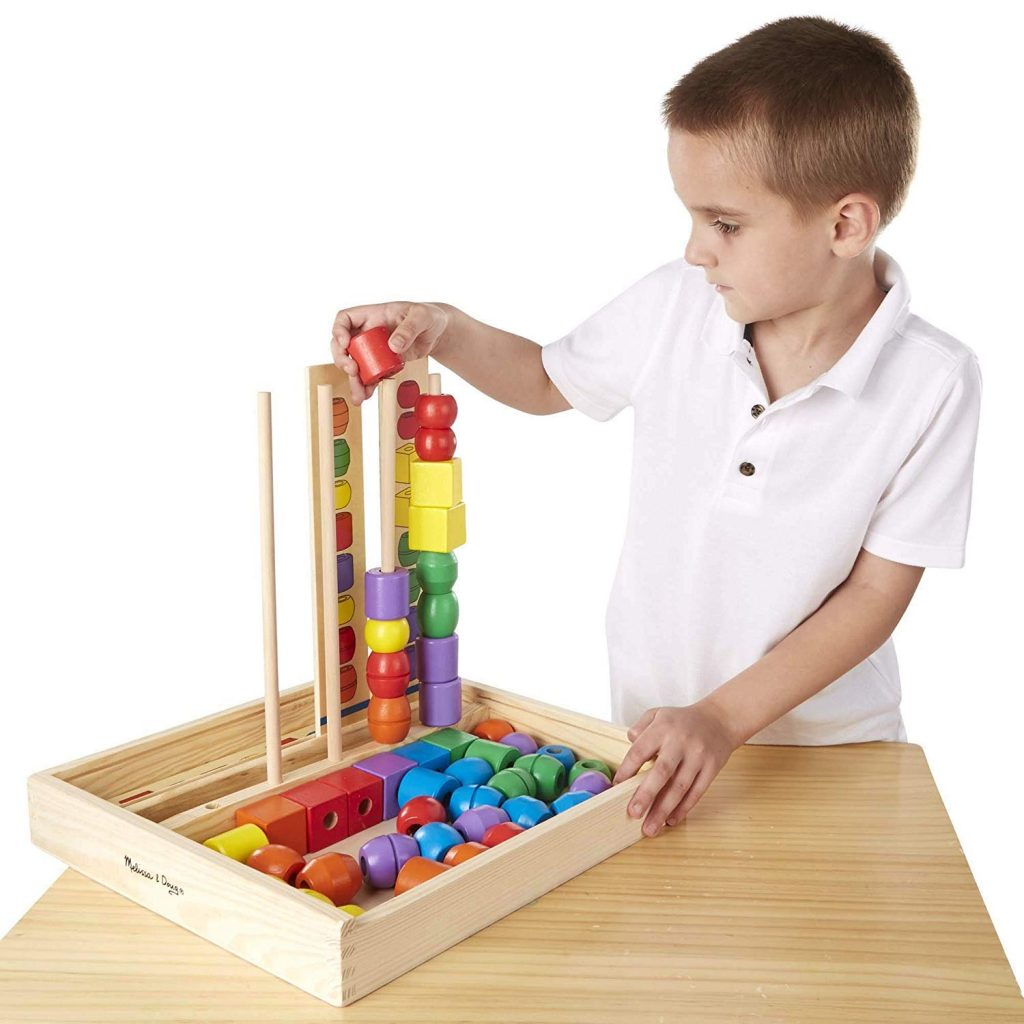 Here is another game that would be perfect for preschool math. This Bead Sequencing Set teaches colors and patterns, and could also be used for counting and basic shapes.
Here are some Pattern Block stickers that I think a lot of kids would love!
I also wanted to add that I have this exact tub of wooden pattern blocks and this set of Unifix Cubes that I used for Preschool and continued using into Kindergarten and 1st and 2nd grade for math. They are both of great quality and are still in perfect condition after using them with four kids!
Side Note: These blocks have a lot of pieces to them. If they get mixed in with all of your child's other toys it would be easy for all the pieces to get scattered and lost, making the game useless. I would suggest keeping these separate from other games and designating a school shelf, cabinet, or closet. Also, make sure all the pieces are picked up and put away as soon as your child is done playing with them.
Language Arts
Do not push your child to start reading in preschool. Many children are not ready to start reading and pushing them before they are ready will just cause frustration. In the preschool years focus on learning the alphabet and reading lots and lots of picture books!
Something along the lines of magnetic letters could be a helpful tool. My son learned his alphabet by playing with magnetic letters on our fridge and listening to the alphabet song that it sings. Honestly, this toy is annoying, but my son loves it and it did teach him the alphabet! Ya win some, ya lose some. We have the set pictured below.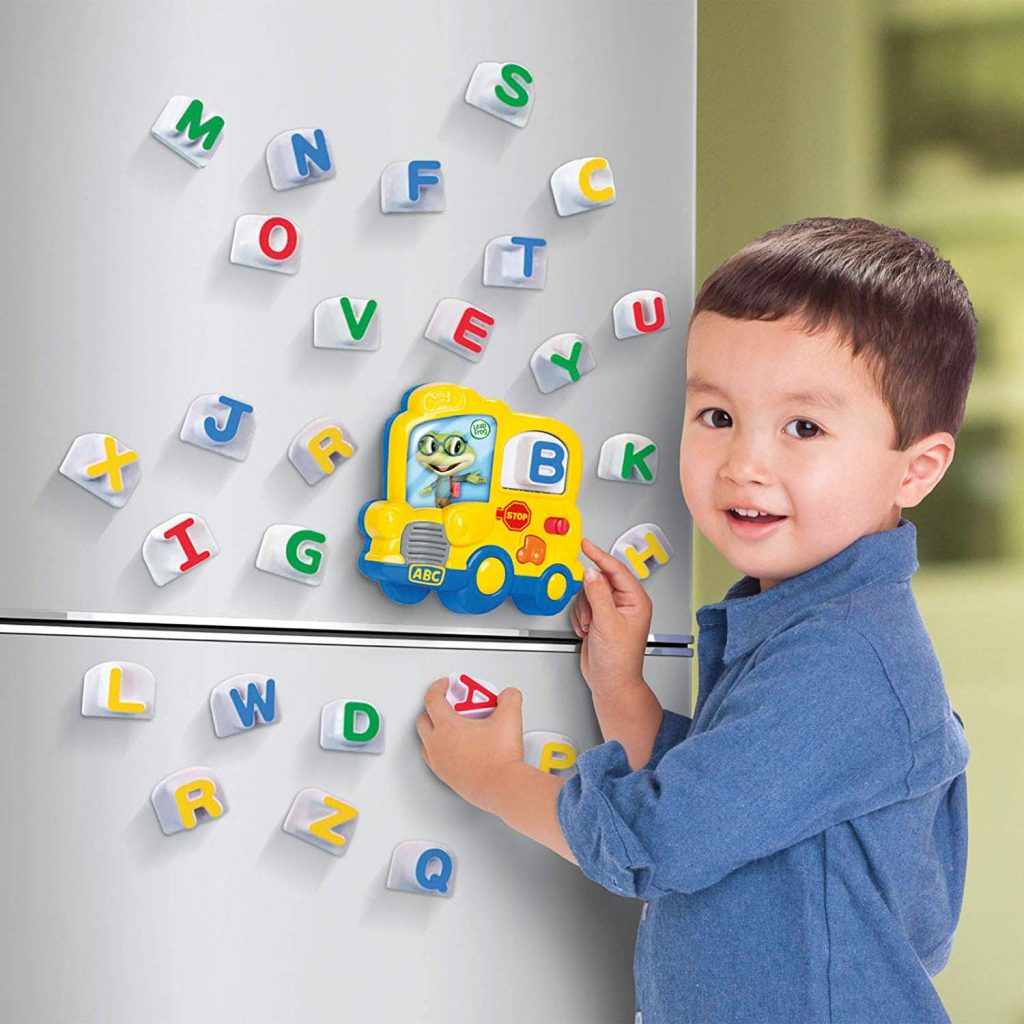 If your child has mastered the alphabet, you could start teaching the phonetic sounds. The alphabet set pictured above can also help with this.
Some children are early readers, but these are usually younger siblings trying to keep up with their older siblings. My daughter taught herself to read when she was three years old, without very much help from me at all. Thank goodness she was not my oldest, or I would have thought that was normal! My other children… yeah… not the case!
When I do teach reading I start with this book, Teach Your Child to Read in a 100 Easy Lessons. This book has successfully taught my three oldest children to read (my youngest is only three). However, I would wait until Kindergarten to start teaching reading, unless your child seems really advanced and is taking the initiative to attempt to sound words out.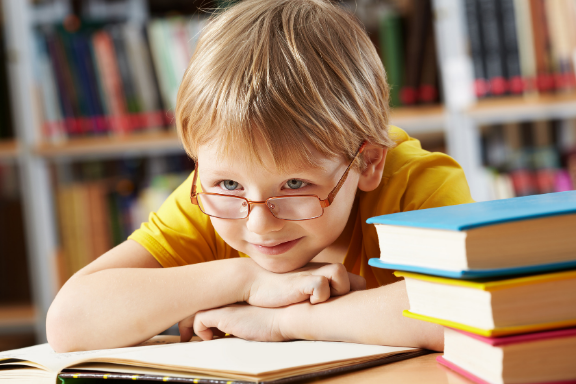 Just to sum up this section, here are your preschool Language Arts goals:
Learn the alphabet (and maybe phonetic sounds)
Read as many picture books as you have time for!
Tagging on to that last bullet point, go to the library often!
Science
Again, I would not use a formal curriculum for science in the preschool years. I suggest reading lots of picture books that include science information, exploring outside and having lots of conversations about what your child observes.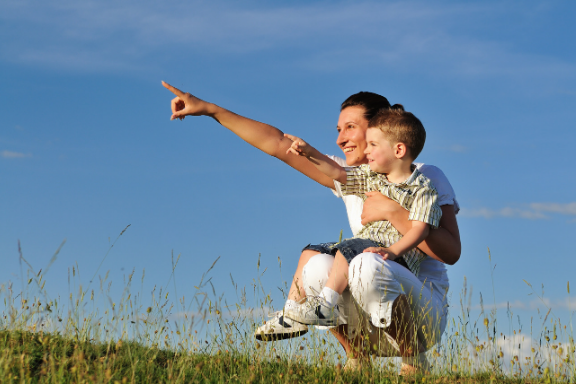 Here are some examples:
Go outside and find frogs, worms, spider webs, and bugs. Ask your child how does that bug walks. Can you jump like a frog? Where do worms live? Why does the spider make a web?
Observe the different cloud shapes. What is a cloud made of? Why are the clouds moving? Can you say the word atmosphere? Do you know why the sun is moving across the sky?
Observe the moon and stars. Can you find the Big Dipper? Do you know why the moon is different shapes on different nights? What makes the moon bright?
In everyday life, when your child accidentally knocks something over say, "Oh! That darn gravity!" And then discuss gravity.
Include what you know! If you have any medical knowledge, include that in your everyday conversations with your child. My husband has a lot of medical knowledge and uses words like cranium and cardiac a lot around our kids. He also likes to name the bones with them. If you know a lot about chemistry, talk about that! At supper, instead of saying pass the salt, say pass the NaCl, please!
Read lots of books!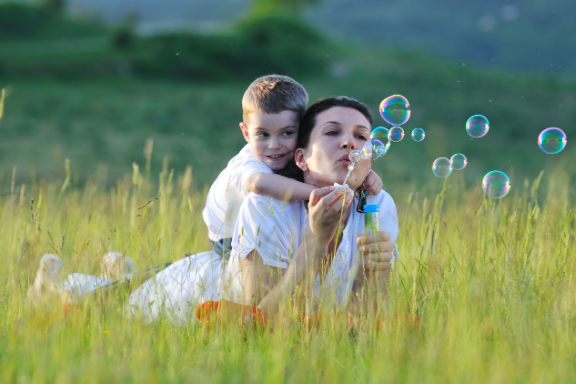 Extras
Bible
For Bible time, my children love to watch cartoons on Right Now Media (Jelly Telly is another similar channel) such as Veggie Tales and What's in the Bible.
We also read Bible stories from our favorite Children's Bible. Here are some of our favorites:
The Jesus Storybook Bible (Great for children of all ages!!!)
Tiny Bear's Bible –My 3-year-old LOVES this Bible! He has several of the stories memorized from us reading it to him so much. Every night he hands it to us and says, "David!" (Obviously David and Goliath are his favorites). He calls it his fluffy Bible, and he even sleeps with it, since the cover is so soft! LOL! — WOW, my mind is blown! I just realized when I linked this that Tiny Bear's Bible and the Jesus Storybook Bible have the same author! No wonder we love these both so much!
The Rhyme Bible — Short Bible stories that are fun to read because they rhyme. This is great for when you are trying to rush bedtime but don't want to skip the Bible story.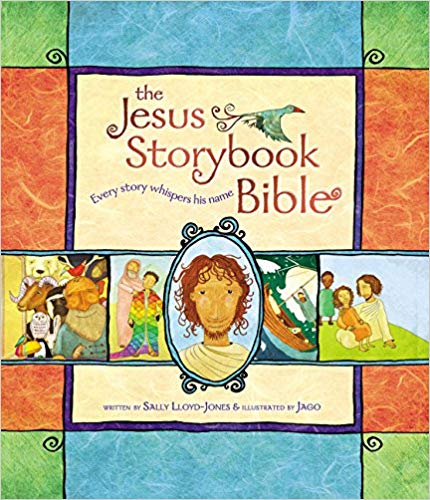 I love to do crafts or activities around holidays that point my kids back to Jesus.
At Christmas, we do a Jesse Tree. You can read all about that in this blog post.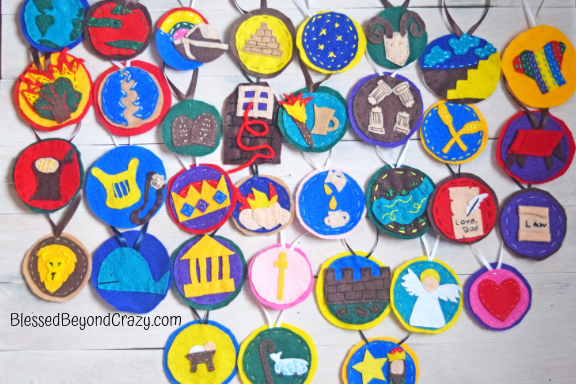 At Easter, we make a Resurrection Scene.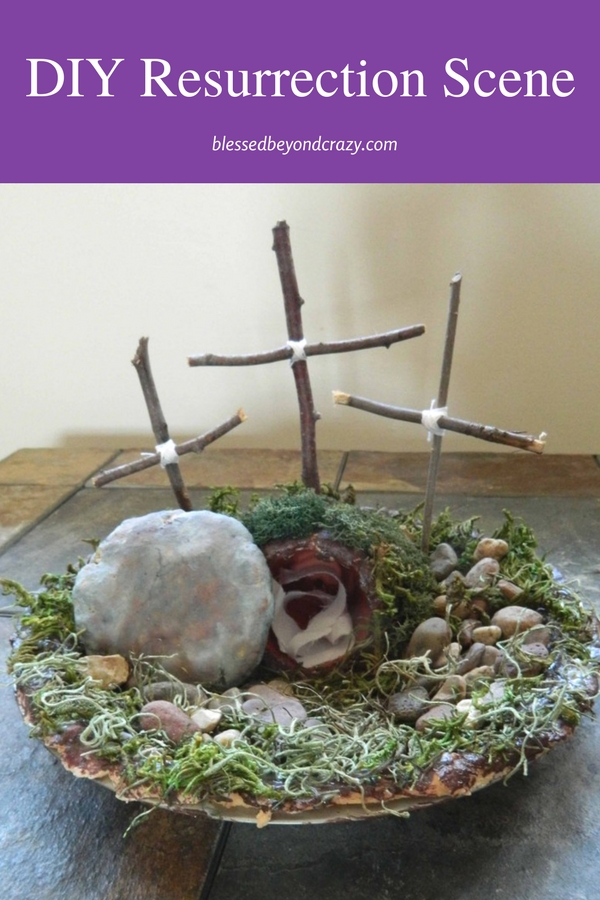 Classical Conversations
I could (and maybe will) write a blog post on why I love Classical Conversations (CC) so much! You can enroll your child when he or she is 4 years old. A CC community will meet once a week for 12 weeks in the fall semester and 12 weeks in the spring semester.
CC will cover history, science (including science experiments and projects), English grammar, fine arts, and a whole lot more! If you join CC you will NOT need to add in any extra history or science. My children have learned so much more than I ever thought they were capable of learning because of CC. Not to mention that I am learning right along with them!
Since I have joined CC I have not once doubted that I was doing enough or covering enough subjects with my kids.
Even if you do not want to join a CC group at this time, talking to a CC director would be a great resource on how to homeschool and figuring out your local laws regarding homeschooling. You can find a CC director close to you by visiting their website and typing in your zip code.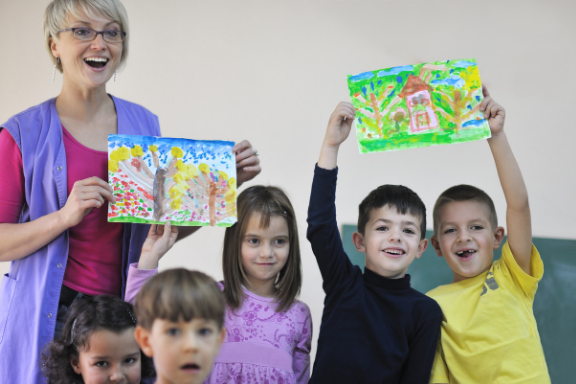 More Extras
Here are some other things you might want to consider teaching your child this year.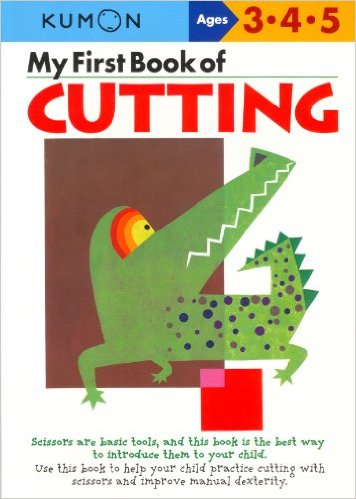 In Summary
Remember that playtime is really important at this age. Don't do a lot of structured activities. Let your child have free time to play with toys and use his or her imagination as much as possible.
Here is a list of everything I recommend doing on a daily or weekly basis:
Read a lot of books together.
Count to ten.
Practice singing the alphabet
Play games or do activities that practice colors, shapes, and patterns.
Play age-appropriate board games.
Do age-appropriate puzzles.
Education for the Homeschooling Mom
A book that I read early on in my homeschooling journey was The Well Trained Mind. It helps you pick out the curriculum for each grade by each subject. This book also explains the goals for each subject. I highly recommend it!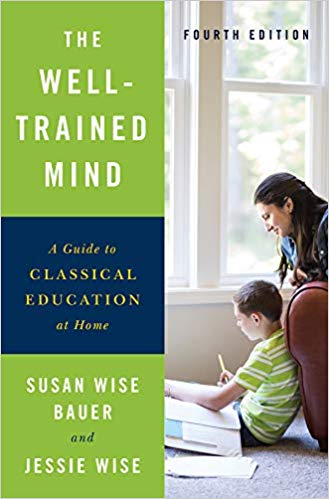 Have more questions that I didn't address in this post? Please comment below!
Anna