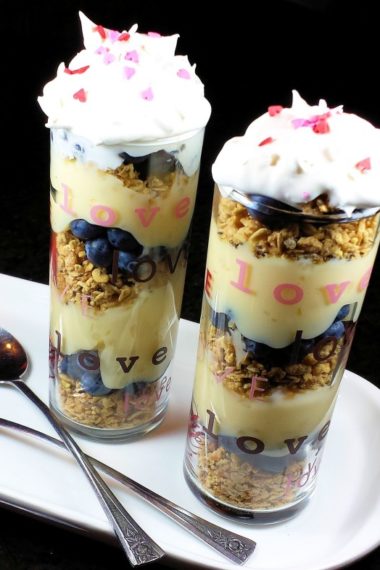 Love is in the air and these Gluten-Free Maple Chai Quinoa Parfaits are quick and easy to whip up for dessert.
 Gluten-Free Maple Chai Quinoa Parfaits are a quick, easy, and delicious dessert!

---
To help support our blogging activities, our site contains affiliate links. If you make a purchase from a link on our site, we may receive a small percentage of that sale, at no extra cost to you. Blessed Beyond Crazy is a participant in the Amazon Services LLC Associates Program, an affiliate advertising program designed to provide a means for sites to earn advertising fees by advertising and linking to amazon.com.

Valentine's Day is right around the corner and I wanted to make a fun little dessert. I recently purchased a couple of cute little dessert glasses and decided to use them. Not only did they turn out yummy, but the Maple Chai Quinoa Clusters and fresh blueberries have great health benefits too.
You can use either tall parfait glasses or short parfait glasses.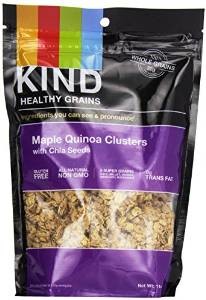 I love KIND Maple Quinoa Clusters with Chai Seeds Gluten-Free Granola. This granola is great to munch on as a snack, as a breakfast cereal, as a topping on ice cream, in parfaits, etc…. the list is endless! There are other flavors to choose from, but the Maple Quinoa Clusters with Chai are one of my favorites. 
You can find it here > Kind Healthy Grains Clusters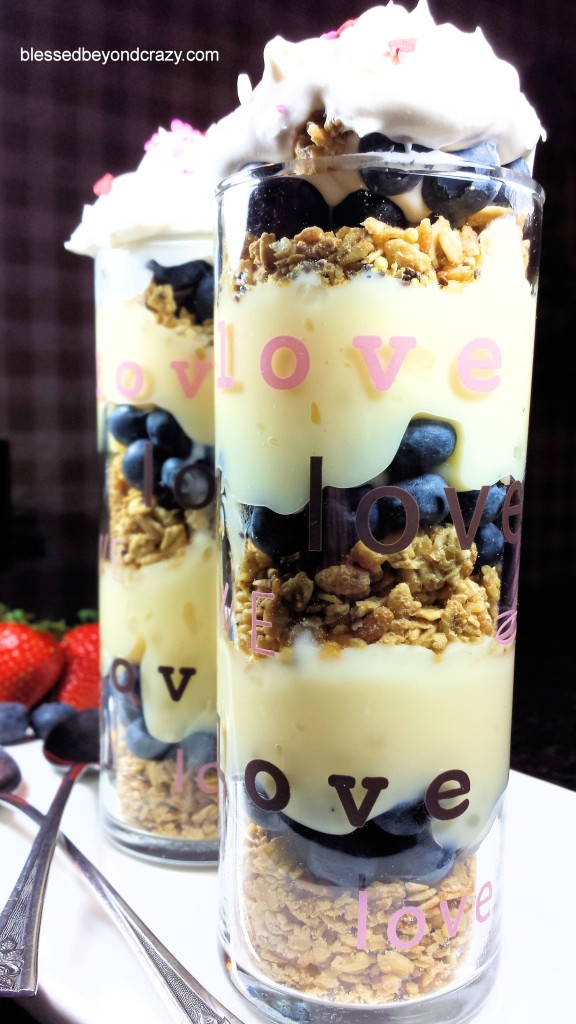 It was easy to make these Gluten-Free Maple Chai Quinoa Parfaits. Garnish with a dollop of whipped cream and gluten-free sprinkles or chopped nuts.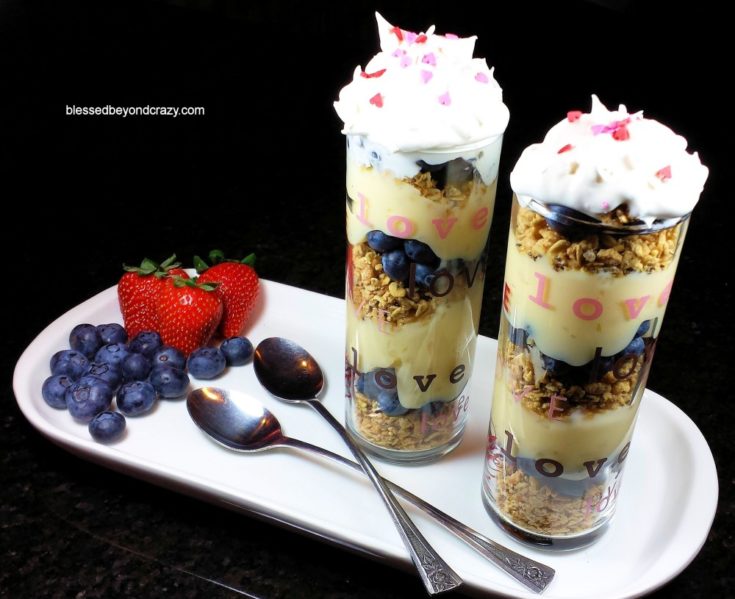 Yield:

2 - 3 Parfaits
Gluten Free Maple Chai Quinoa Parfaits
Total Time:
1 hour
40 minutes
A festive and delicious dessert!
Ingredients
To make the gluten free pudding:
4 egg yolks
3 cups milk (or soy, rice, almond, or coconut milk)
2 tbsp potato starch
1/4 tsp salt
2/3 cup sugar
2 tbsp tapioca, instant
2 teaspoons butter
1 tsp vanilla, pure
For Parfaits:
1 (11 ounce package) KIND Maple Quinoa Chai Clusters cereal
1 cup fresh blueberries
Instructions
In a medium saucepan, combine milk and butter.
Cook over low heat until milk is warm and butter is melted.
In a small mixing bowl combine sugar, salt, potato starch, and tapioca.
Gradually add dry mixture to the milk mixture and cook over low heat for 5 minutes.
Whisk egg yolks; gradually whisk into hot mixture, stirring constantly.
Continue to cook on low heat until mixture thickens to a pudding consistency.
Remove from heat.
Stir in vanilla.
Cool completely.
When pudding is completely cooled, layer KIND (brand) Maple Quinoa Chai Clusters cereal, fresh blueberries and pudding.
Refrigerate for at least 1 hour, or overnight.
Serve.
These are not only delicious and fun to eat, but they are also very pretty. Kids will love these and if you are brave you can let them help assemble them.
Try experimenting with different types of fruit, such as fresh strawberries, raspberries, kiwi, bananas, peaches, pineapple, etc… You could even throw in some coconut and a little dark chocolate for kicks and grins.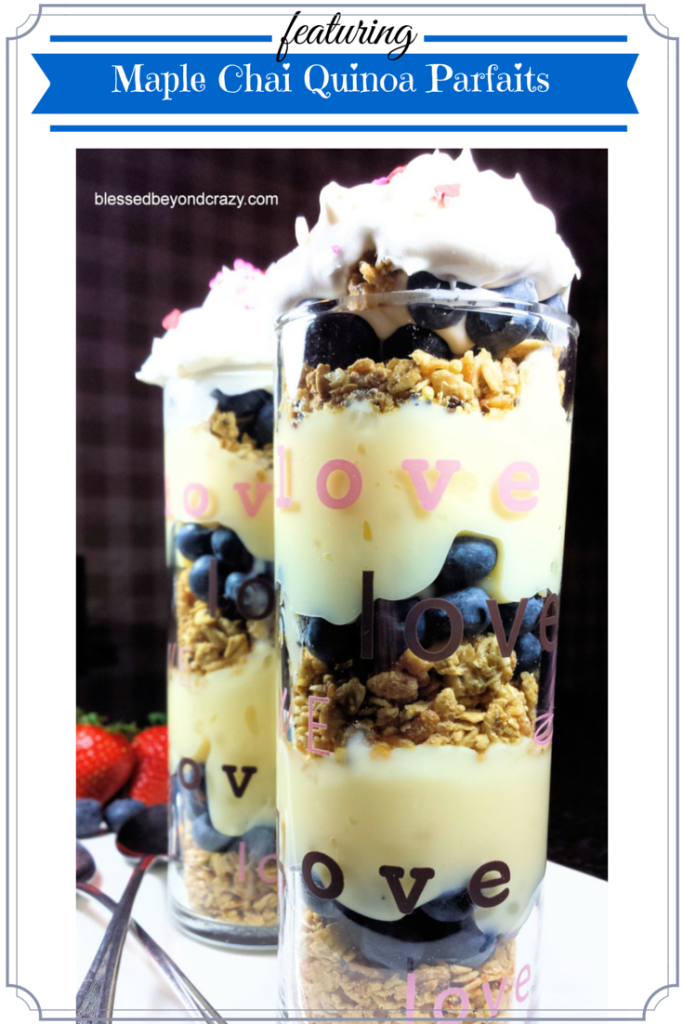 If you are watching your calorie intake, feel free to omit the cool whip and use low-fat/sugar-free yogurt instead of pudding. Either way, these parfaits are super fun to throw together and super fun to eat… and I'm always game for having some fun!
Happy Valentine's Day!
XOXO
Linda
More great recipes: