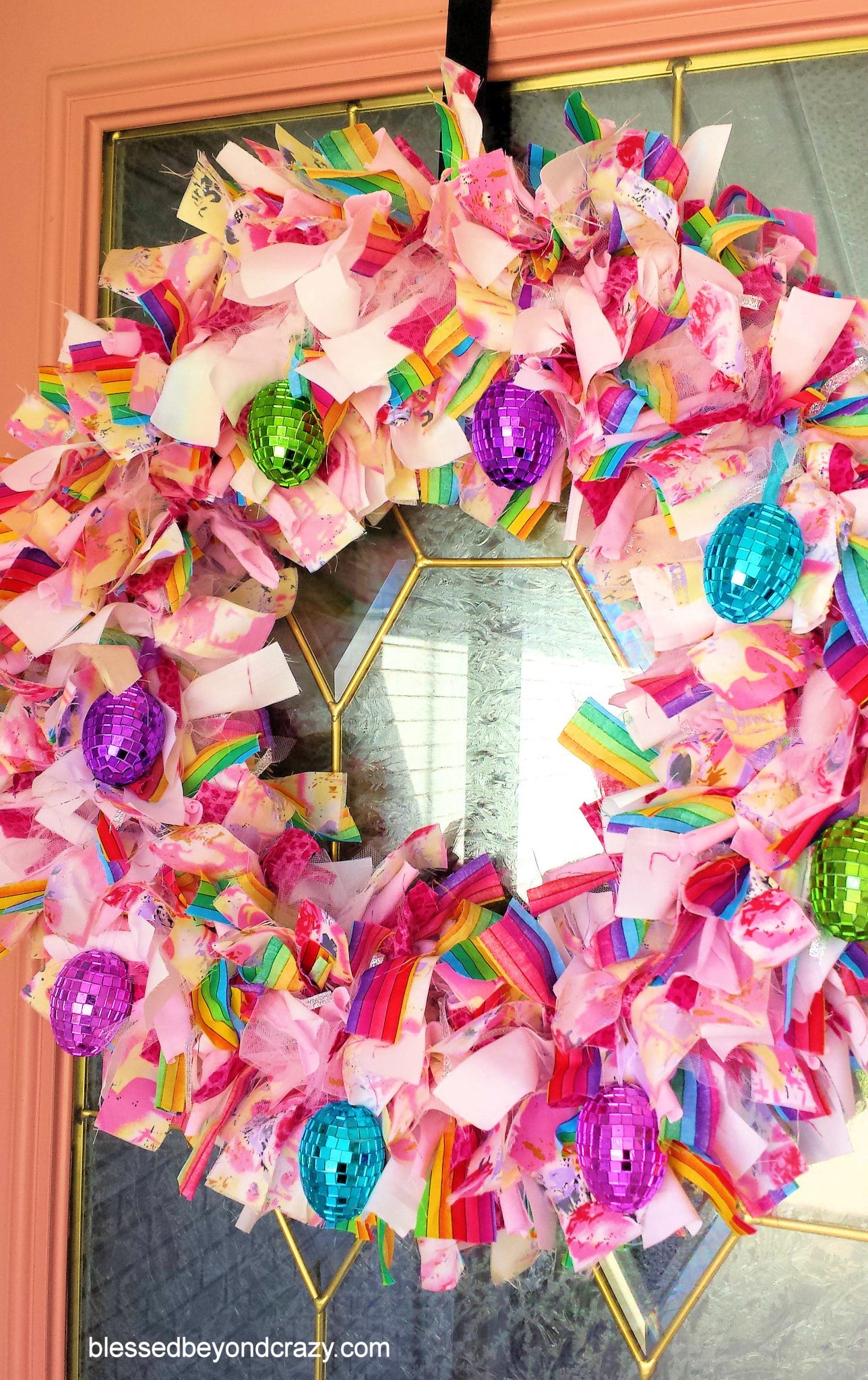 Did you know that it's super easy and inexpensive to make an adorable DIY Easter Rag Wreath for Easter? Yep! All you need are a few simple supplies, a little bit of time, and the ability to tie a knot. Yep…that's it.
To help support our blogging activities, our site contains affiliate links. If you make a purchase from a link on our site, we may receive a small percentage of that sale, at no extra cost to you. Blessed Beyond Crazy is a participant in the Amazon Services LLC Associates Program, an affiliate advertising program designed to provide a means for sites to earn advertising fees by advertising and linking to amazon.com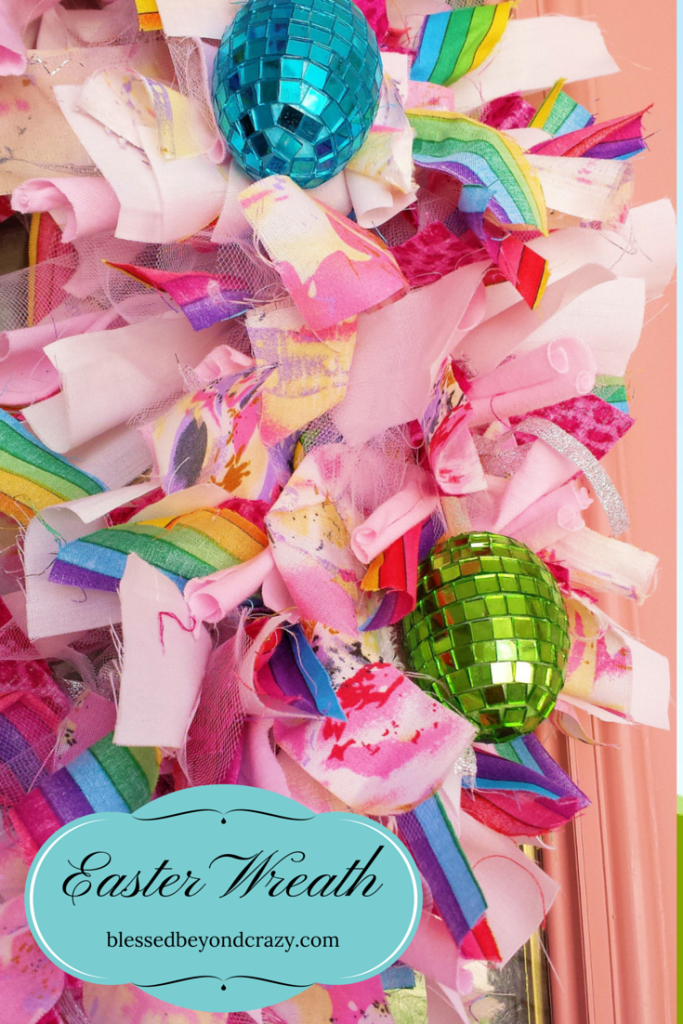 Supplies
The first step in making this fun Easter rag wreath is to gather all of your supplies. You will need a wire wreath frame.
Now you need to gather different fabrics, ribbons, tulle, etc… You can use any combination that you like. I had some fabric left over from a previous project.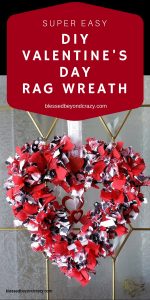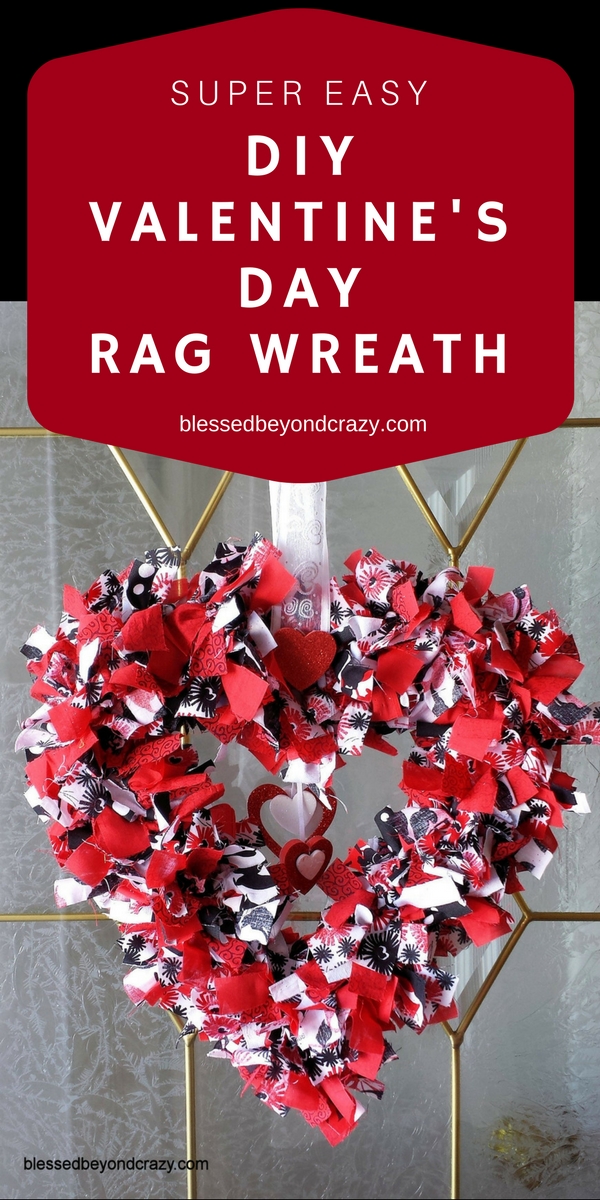 I also used a cute $2.00 fabric that I found at a local store, a roll of sparkly ribbon and some mirrored Easter eggs.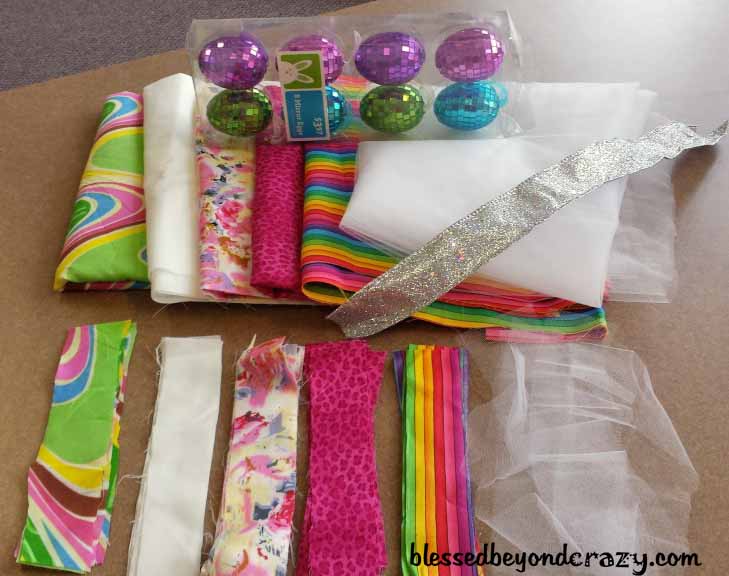 Cut Fabric
Next, cut strips of your fabric, ribbon, etc… You really do not need to be that precise because when you have the wreath finished you will not be able to tell if the strips are perfectly cut. I cut my fabric into 8-inch strips.
Attach Fabric to Frame
Tie your cut strips of fabric, ribbon, tulle, etc… onto the wireframe in whatever order you prefer. You can make a pattern or tie the strips randomly. You do not need to make a double tie. One simple tie will hold the strips onto the wireframe just fine. Repeat the process covering the entire frame.
Embellish
For the final touch, add any embellishments that you want such as mirrored Easter eggs. These eggs came with attached ribbons so I simply tied them onto the wreath by using some of the strips of fabric that were already tied to the frame.
Yay! Your Easter Rag Wreath is now finished. Pretty easy huh?
Adjustments
In addition, if you have neutral fabrics, after Easter you can easily untie the embellishments and add new ones for summer. I did this last year to my wreath and added these fun little summer embellishments instead of the Easter eggs.
So now you have a rag wreath that will work for two different seasons!
This little DIY Easter Rag Wreath craft would be perfect for a 'tween' or teenager to make for their room, or as a gift for someone. They could use fabric with their team colors, make it super frilly, or add all kinds of fun embellishments! Just use your imagination!
How will you decorate for Easter?
Have fun! 🙂
Linda
More great ideas: