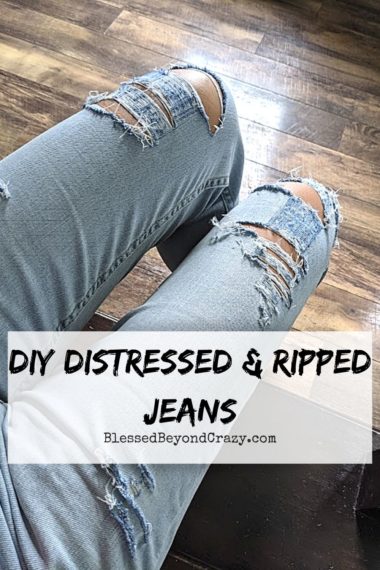 With a few items, you can make your own customized pair of distressed and ripped jeans and have them just the way you want!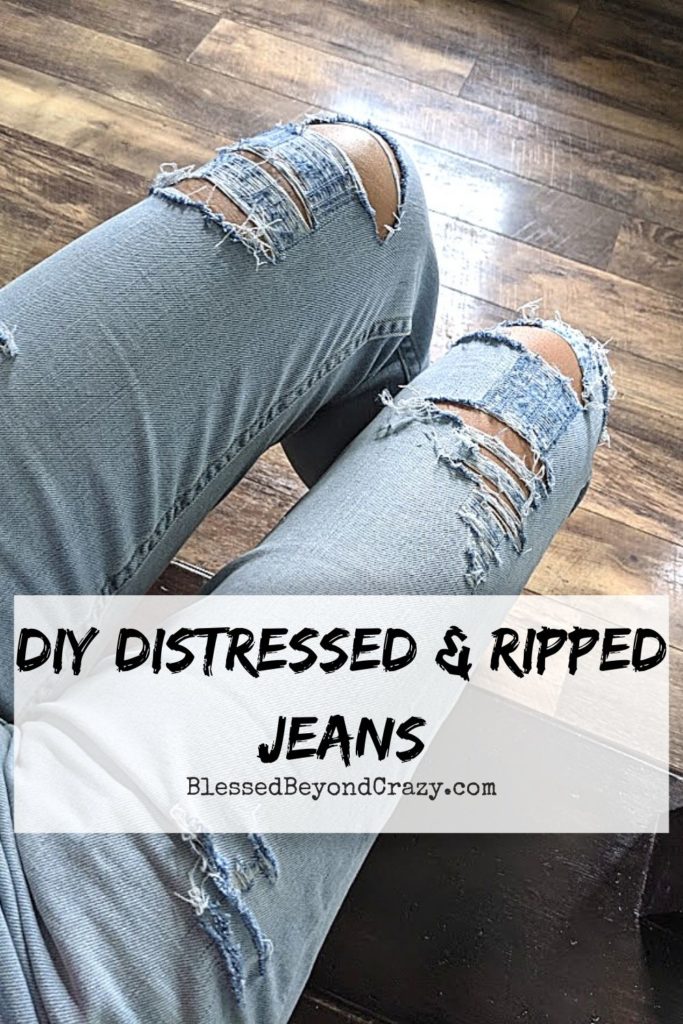 You can use any jeans that you like. Make sure that you use denim and not a jegging-type material that is stretchy.
For this project, I had a specific image in my mind that I wanted. For the first time ripping jeans, I did not want to spend a lot of money on jeans, in case I ruined them. I went to Walmart and bought a pair of men's jeans for about $15.
Pros to using men's jeans:
Most of them are less money than women's jeans
Pockets!!!!
The sizes actually makes sense and they are consistent! Once I figured out my size in men's jeans, I can buy another pair and know they will fit without having to try them on first.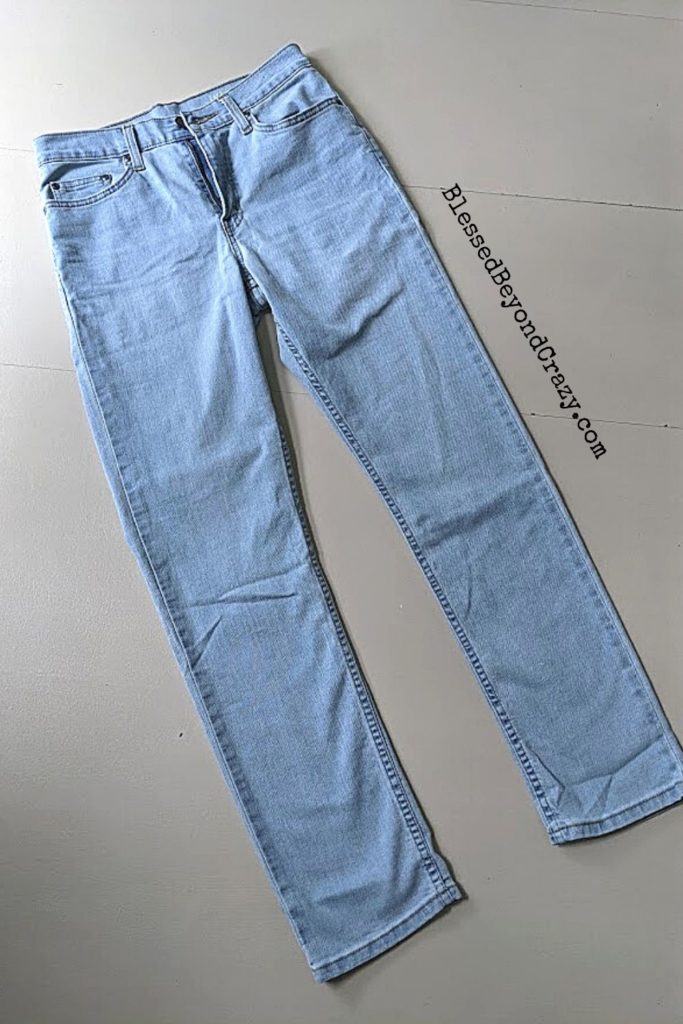 Side note, once I knew what I was doing and felt comfortable tearing into my jeans, I worked on a second pair on a long car ride. It was a great way to pass the time.
Materials Need for Ripped Jeans
Jeans
White Chalk
Half a piece of a pool noodle
Scissors or utility knife
Tweezers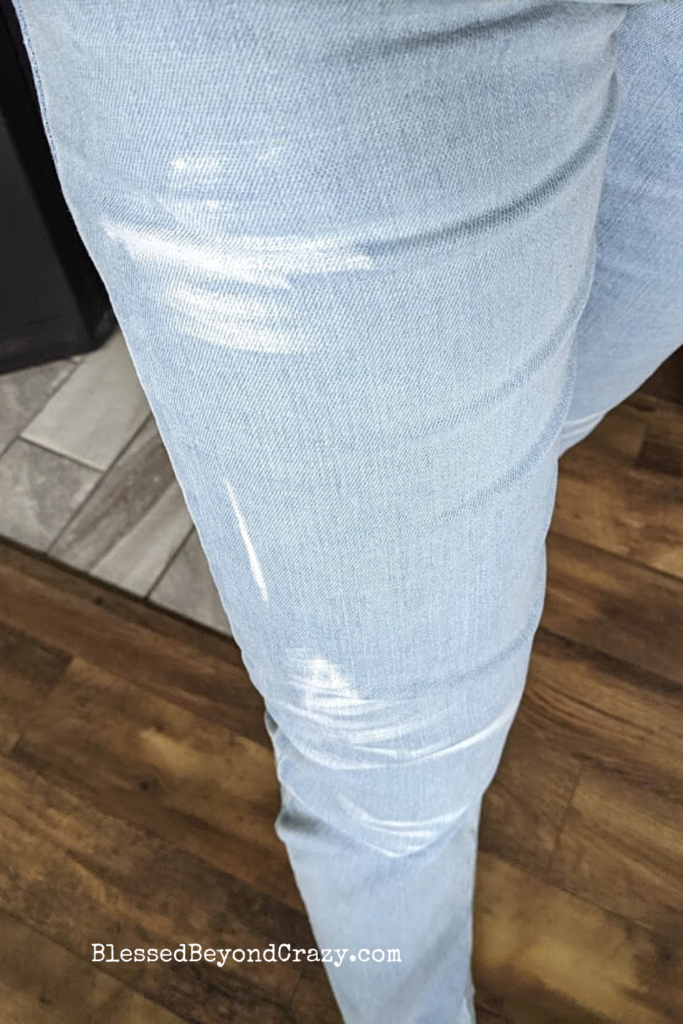 Directions
I have done this on two different pairs of jeans now. Some pictures are of a lighter color pair of jeans and others are darker, just clarifying why the jeans in the pictures don't all match.
Try on the jeans. Using the chalk, look in a mirror and mark lines where you want the rips and holes to be placed.
Take off the jeans and put the pool noodle in one of the leg holes. The pool noodle is to prevent you from cutting through the back layer of the jeans.
Make a small cut along your chalk line. Once you have the cut started, you can use your hands to rip it further and that starts the distressed look, versus cutting the whole line.
Once you have two parallel cuts, use the tweezers to pull out the blue strands between the cuts, leaving the white strings.
Repeat steps 3-5 with varying widths and lengths of cuts until you are happy with your ripped jeans! Don't forget to move the pool noodle over when you are ready for the other leg.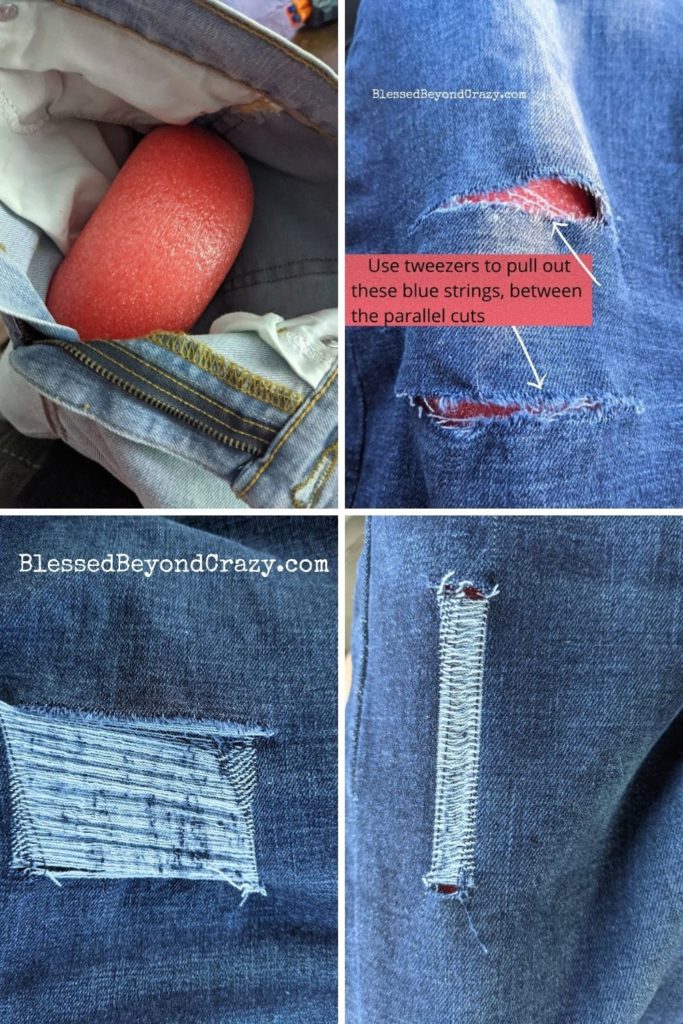 While working on my second pair of jeans, I knew what I was doing and actually made them too neat-looking. I have to go back and make them more distressed and messy looking. So don't be afraid to make a mistake! You want them messy!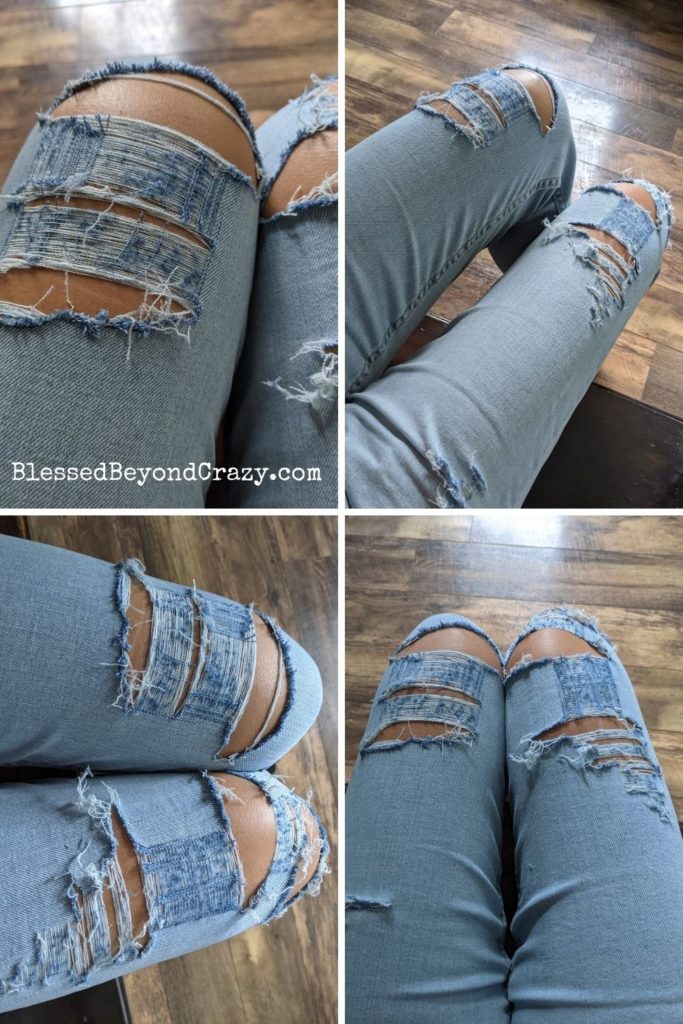 Not pictured, I also ripped off the bottom hem to give it a raw hem. Knowing that I wish I would have gotten longer pants. Something to keep in mind if you like the raw hem look.