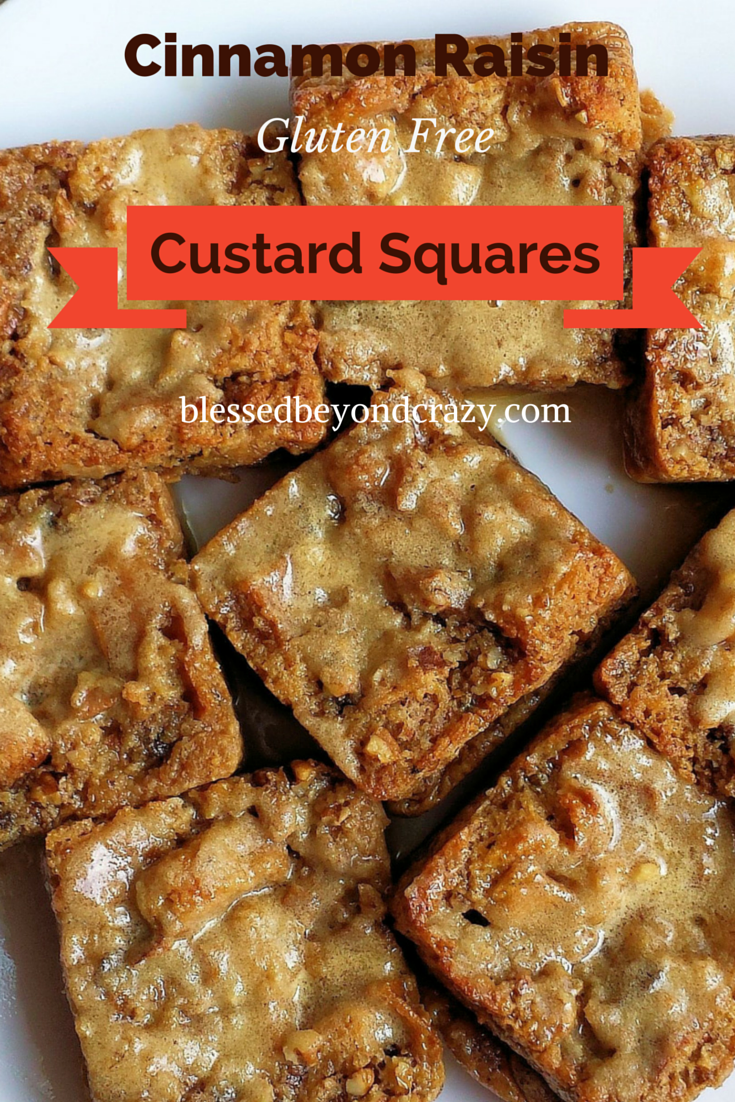 If you like cinnamon, raisins, and custard then you're going to love Cinnamon Raisin Custard Squares.
To help support our blogging activities, our site contains affiliate links. If you make a purchase from a link on our site, we may receive a small percentage of that sale, at no extra cost to you. Blessed Beyond Crazy is a participant in the Amazon Services LLC Associates Program. This is an affiliate advertising program designed to provide a means for sites to earn advertising fees by advertising and linking to amazon.com.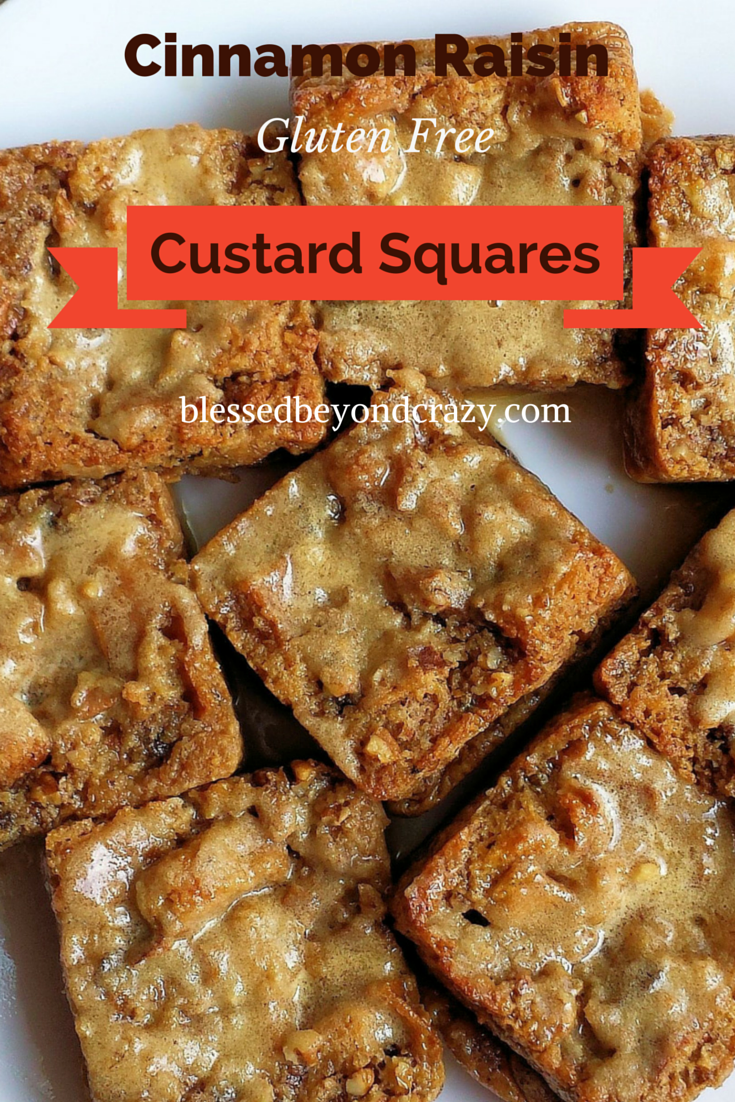 Delicious!
I have always been a big fan of cinnamon raisin bread. A great day starts with scrambled eggs and toasted gluten-free cinnamon raisin bread with cinnamon butter. There's nothing like watching that cinnamon butter as it melts into the warm toast. Ummmm, so good!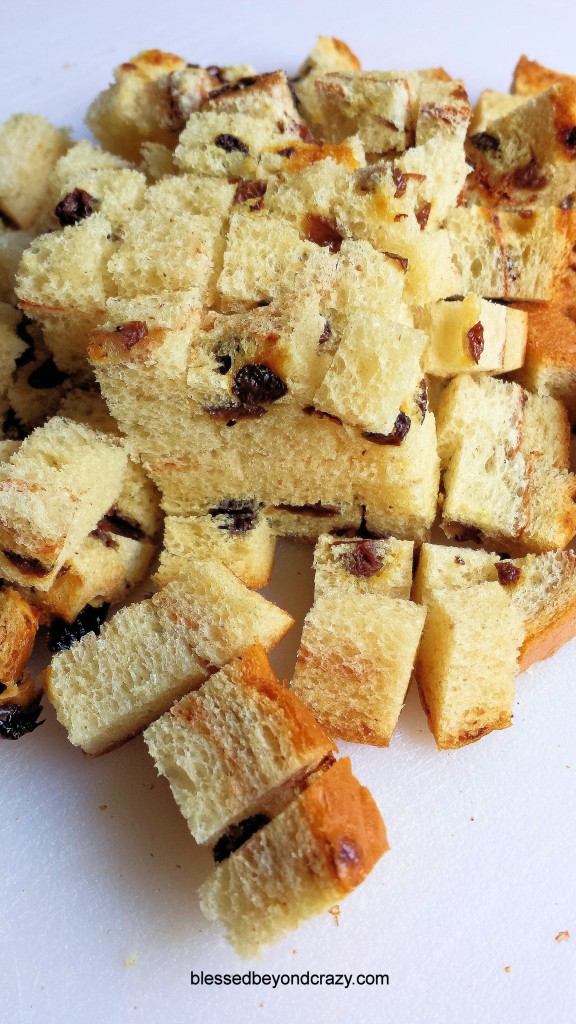 It's fun to make an easy gluten-free recipe. Therefore, that leads me to this recipe for Cinnamon Raisin Custard Squares.

To make this recipe gluten-free I recommend Udi's Gluten-Free Cinnamon Raisin Bread. (Try not to snitch a piece as you cut it up – lol).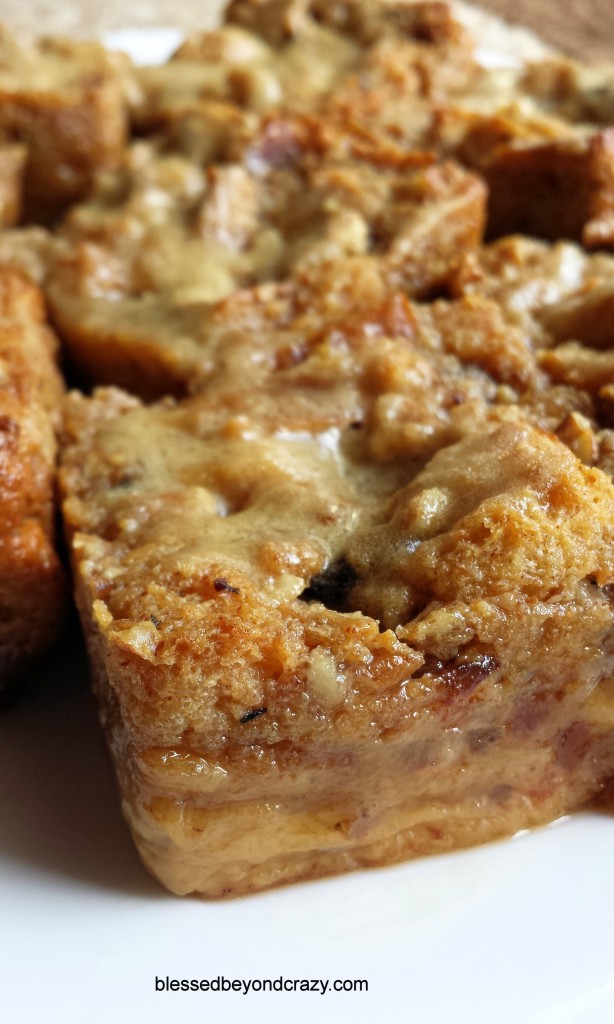 Baking Pan
I used my Nonstick Square Brownie Bar Pan to bake these Gluten-Free Cinnamon Raisin Custard Squares. You can use the typical round muffin pan but I personally like the squares a little better. A loaf pan can also be used, however, remember that the baking time will be longer.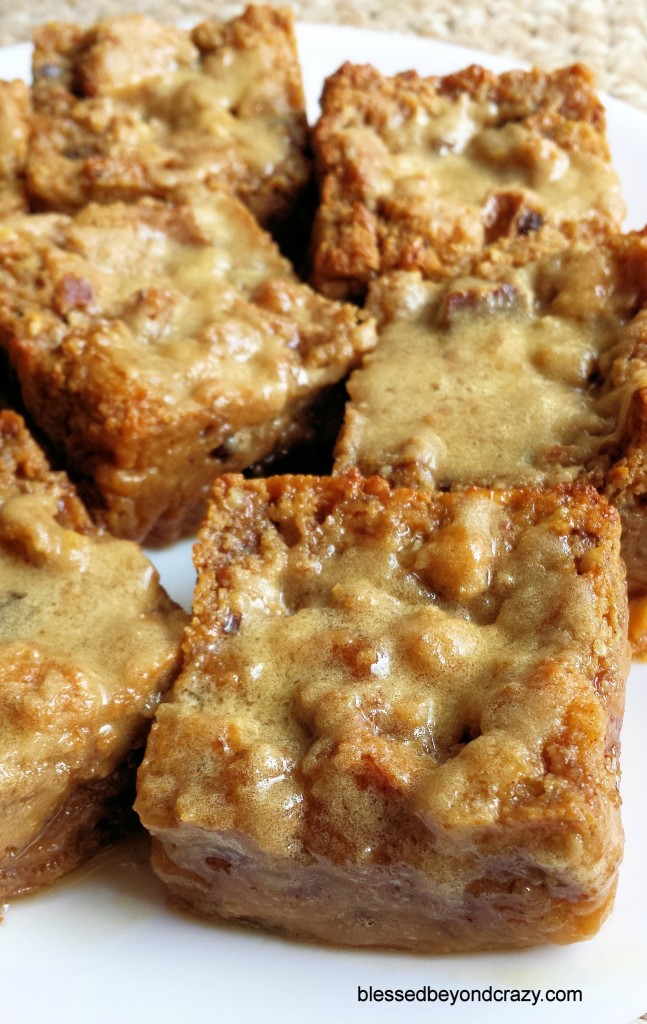 Glaze
These muffins smell so good while they are baking. I could hardly wait for them to cool. Although I did manage to refrain myself long enough to top them with a rum glaze. Either rum extract or actual rum alcohol can be used.
*Remember, not all alcoholic rum is gluten-free so be sure to do your homework. What I have discovered is that straight rum is almost always gluten-free but most spiced or flavored rum contains gluten. Always contact the manufacturer if you are in doubt. Most companies are happy to assist you.
Cinnamon Raisin Custard Squares (GF Option)
---
Ingredients
12 slices Cinnamon raisin bread (*gluten-free version: use Udi's gluten free cinnamon raisin bread)
6 large eggs
1 cup packed brown sugar
1 tbsp ground cinnamon
1/4 tsp salt
1 tsp vanilla extract
2 sticks unsalted butter
4 cups half-and-half
1 cup chopped pecans
TOPPING:
1 tsp rum extract
1 tablespoon salted butter
1/4 cup white corn syrup
1 cup half-and-half
Instructions
Chop 12 slices of cinnamon raisin bread into small bite-size pieces and place them in a large mixing bowl.
In a separate mixing bowl, combine the eggs, brown sugar, cinnamon, salt, vanilla,butter and half-and-half.
Pour the liquid ingredients over the chopped bread cubes and toss in the pecans.
Fill greased muffin tin wells 3/4 full of the bread pudding mixture.
Bake for approximately 40 - 50 minutes, or until the center of the muffins are set.
Remove from the oven allow to cool for 5 minutes.
Remove muffins from the pan and serve warm.
TOPPING:
Combine the rum extract, butter, corn syrup and half-and-half together in a saucepan.
Heat over medium-low heat, stirring occasionally, until the mixture starts to thicken and reduce. Drizzle rum sauce over top of the bread pudding.
Additional toppings: serve with a scoop of vanilla bean ice cream or a dollop of fresh whipped topping and sprinkle of cinnamon.
7.8.1.2
112
https://blessedbeyondcrazy.com/cinnamon-raisin-custard-squares-gf-option/
www.blessedbeyondcrazy.com
It seems like it usually isn't hard to tweak a recipe to make it gluten-free if you know what modifications to make. (Click here to see how to modify most recipes to be gluten-free.)
Whip up a batch of these deliciously moist cinnamon raisin custard muffins, grab a cup of hot coffee and celebrate a relaxing moment in your day.
Happy baking!
Linda
More great recipes: