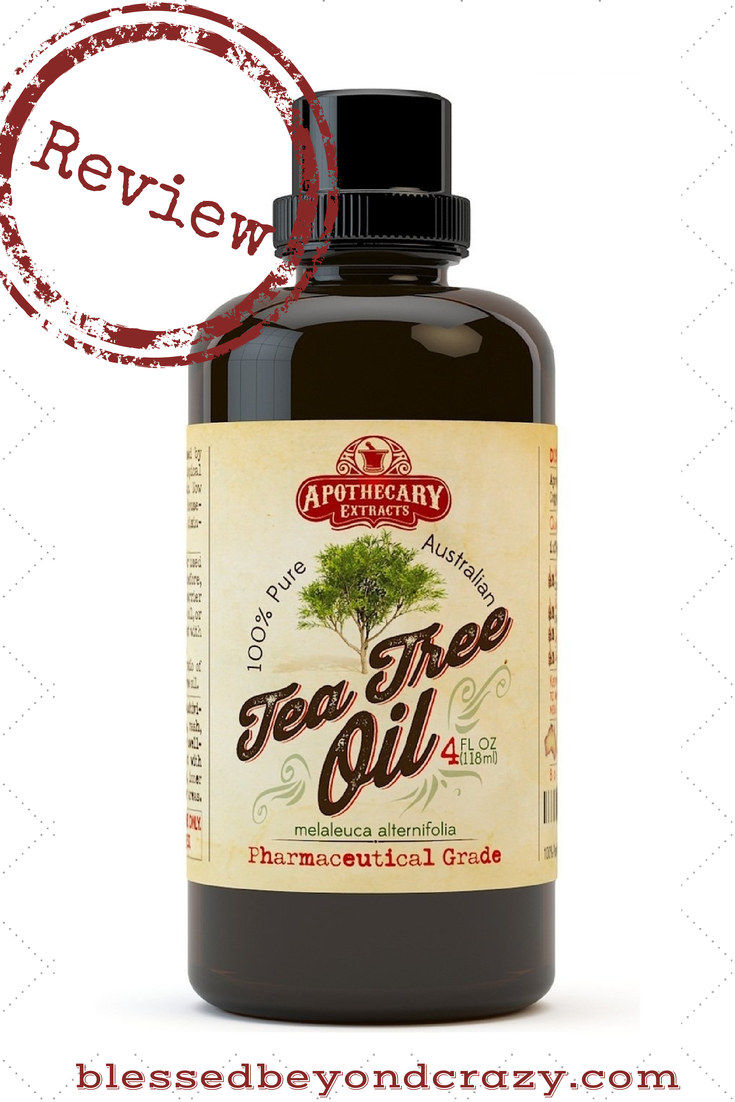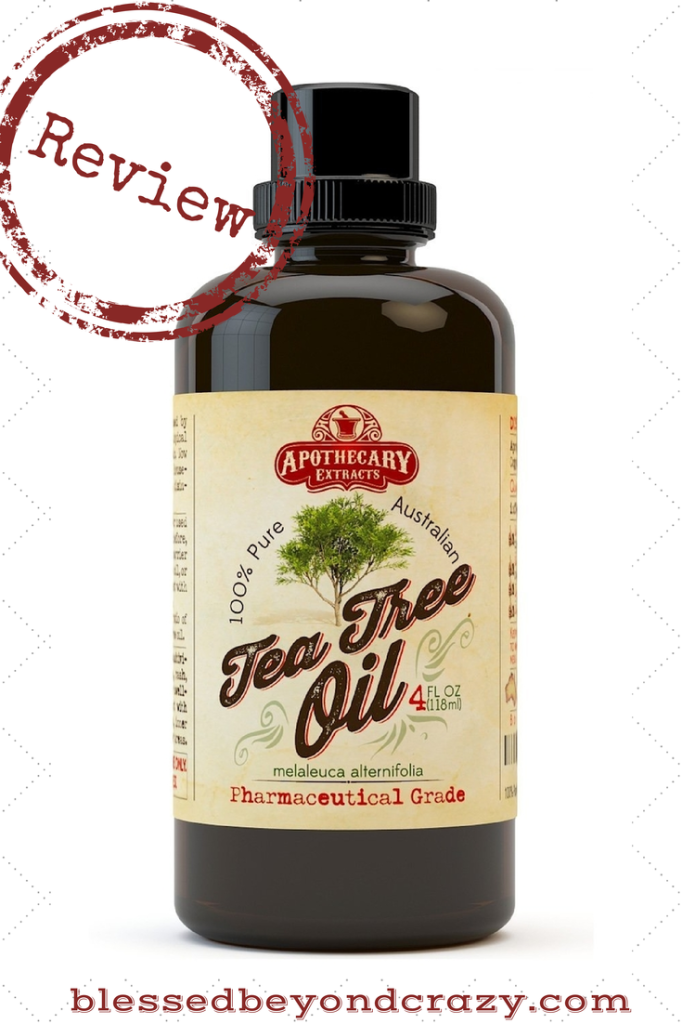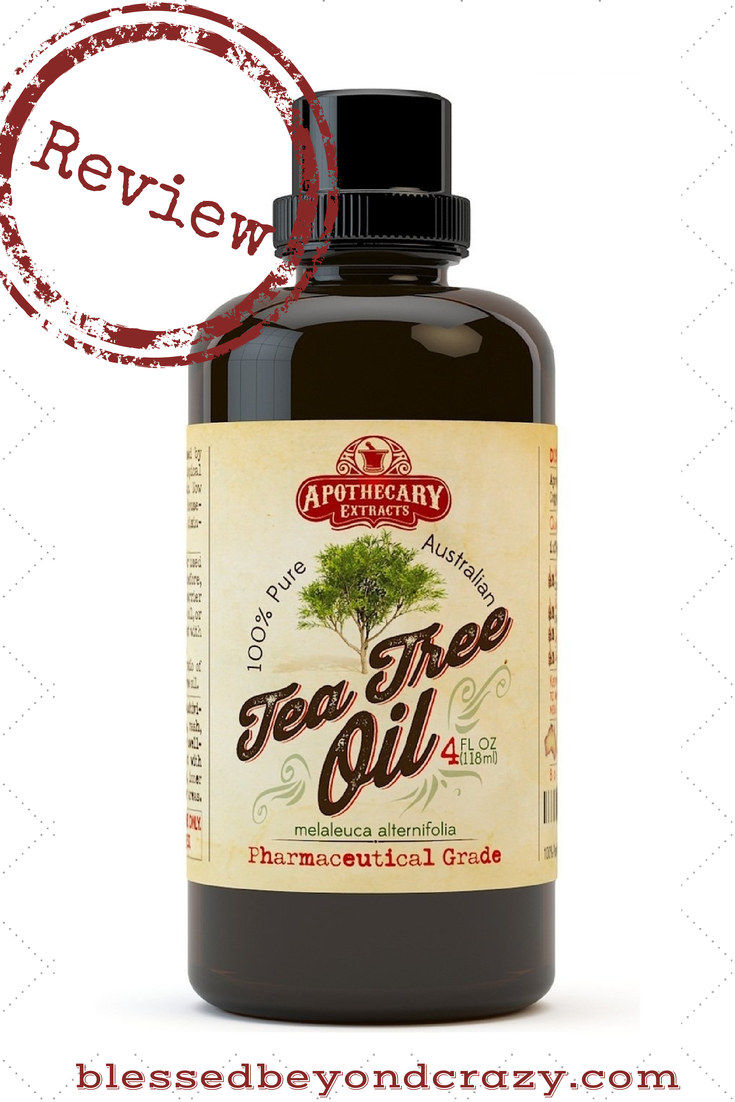 Lately, I have been researching and educating myself on ways to use fewer chemicals and have a healthier home and lifestyle. Not only for me but most importantly my children. Basically, I'm trying to go back to using home remedies whenever possible. 
My new favorite tools for skin care, scrapes/bruises, and cleaning supplies are essential oils, coconut oil, vinegar, and baking soda, just to name a few.
So I was really excited to try this Pure Australian Tea Tree Oil. I remember reading about a gazillion different uses for it on Pinterest, but couldn't remember any uses specifically. Thankfully, this bottle came with a free eBook that gave me 50 free recipes! 
The recipe book was very helpful. It contained recipes for toothpaste, shampoo/hair care, skin care, face/body scrubs, household cleaning and solutions, home care, first aid, aromatherapy, deodorant, and many more! I was thankful that this was included, so I know how to fully enjoy this oil.
What really sold me on this oil was an excerpt from their book: "Tea tree oil has the "big three" antimicrobial properties. First, it acts as an anti-fungal to get rid of basic fungal infections. Next, it has anti-viral properties to help you fight off infections. Part of the anti-viral properties of tea tree oil includes its work as an anti-bacterial, which kills bacteria and prevents it from growing." 
I have used this oil on my face. I mixed it with Grape Seed Oil
. 1 drop of Tea Tree Oil to 3 drops of Grape Seed Oil. I use it every morning and every evening. Previously, I used coconut oil on my face. I love coconut oil, but I love this combination even better! These two oils help my complexion and prevent break outs better than the coconut oil did. The coconut oil helped moisturize and make my skin soft, but these oils did just as well of a job! So not only does it fight acne, but it moisturizes as well! Good luck finding an acne medicine from a pharmacy that does that! Not to mention, this is inexpensive! 
Thankfully, no one in my house has been sick lately, but when that time comes (cold weather is right around the corner) I will be pulling this oil out! I am happy and feel confident that I have another home remedy, a natural and healthy tool to help my family.
I am already using vinegar and baking soda for a variety of household cleaning solutions. Now I'm adding tea tree oil to the mix to help kill bacteria.
This oil has a really strong smell. When it first arrived my husband said, "I think you need to write the mailman an apology." I rolled my eyes at him, but the box did have a very strong smell. The smell doesn't bother me at all, but my husband hates it. The smell does not linger, so it's only when I first use it that it smells so strong.
So in conclusion (if you haven't figured it out yet) I highly recommend this oil!
If you would like to purchase your own bottle you can find it here: 100% Pure Australian Tea Tree Oil. Free eBook 50+ Uses for Tea Tree Oil.
If you would like to see a few uses for Tea Tree Oil before purchasing a bottle check out this pin:



Also, check out my Natural Living board on Pinterest: 
Follow Anna Martin's board Natural Living on Pinterest.
Please share your favorite home remedies!
Anna
I received one or more of the products mentioned above for free using Tomoson.com. Regardless, I only recommend products or services I use personally and believe will be good for my readers.
This post contains affiliate links. If you make a purchase after clicking on a link contained in this post, I may receive a small percentage of the sale at no extra cost to you. Thank you for supporting this blog.