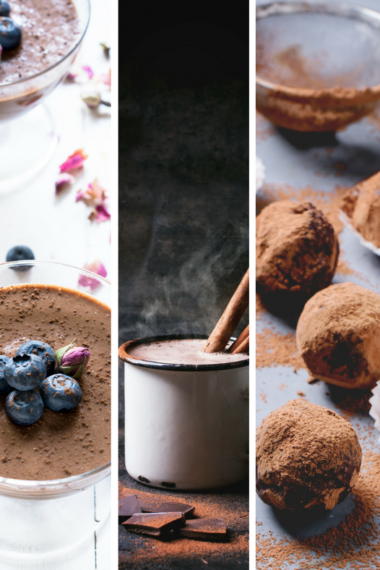 It's cold outside, and it's the perfect time to enjoy a nice warm cup of hot chocolate, but recently I've been trying out all sorts of new uses for this winter staple.
Even better — They are all super simple, and they are all NO-BAKE! It's as easy as making hot chocolate… oh wait…
You can use whatever mix you want, store-bought or homemade. If you like it mixed with hot milk or water, then you will like it in all these other uses as well!
1. Sprinkle on Ice Cream
I scream, you scream, we all scream…
My husband was actually the one to discover this. He likes to sprinkle a little hot chocolate mix on top of his vanilla ice cream, and it is super yummy!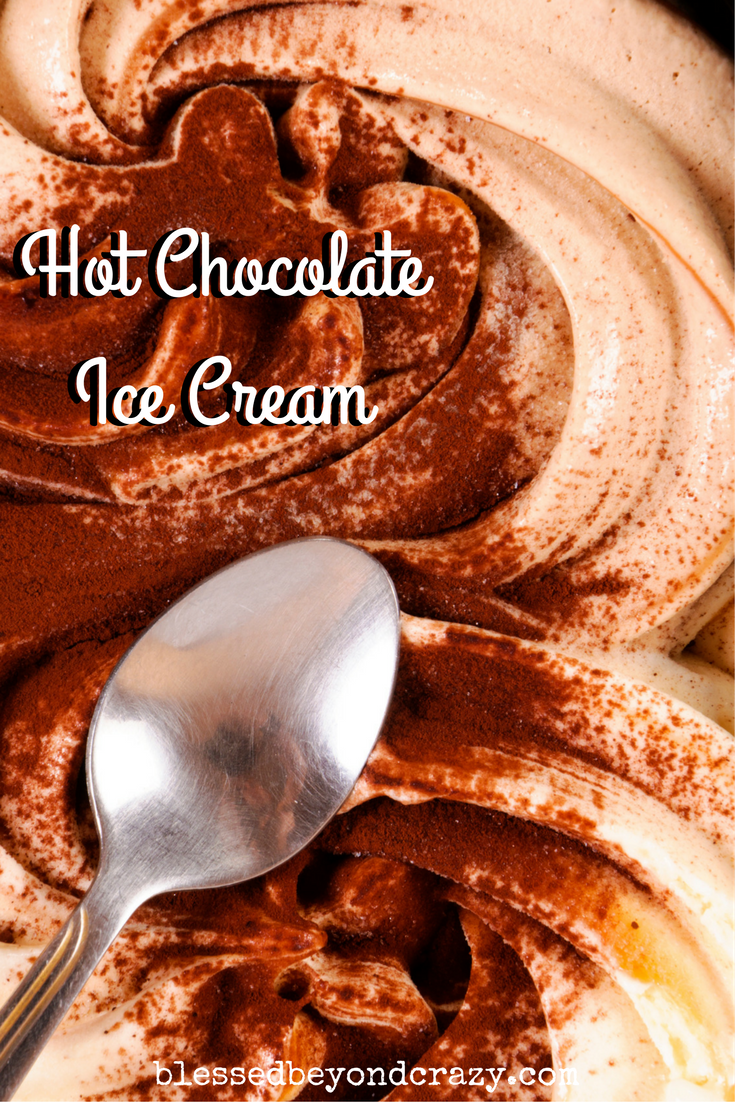 2. Hot Chocolate Chia Pudding
After seeing my husband's ice cream, I got a little braver and tried it in chia pudding. I LOVED it! It was almost like cold hot cocoa (that's an oxymoron).
1 cup milk (whatever milk you like)
3 tablespoons chia seeds
1 packet of hot cocoa mix
Mix well.
Stir every 5 minutes for the first 15 minutes.
Refrigerate overnight or for several hours until thick.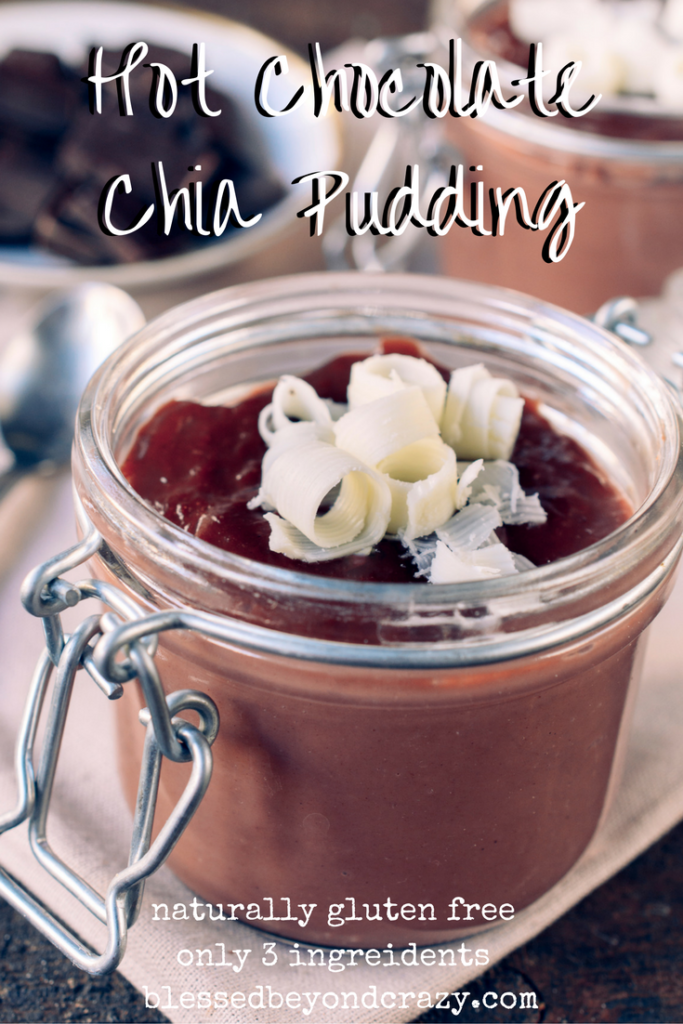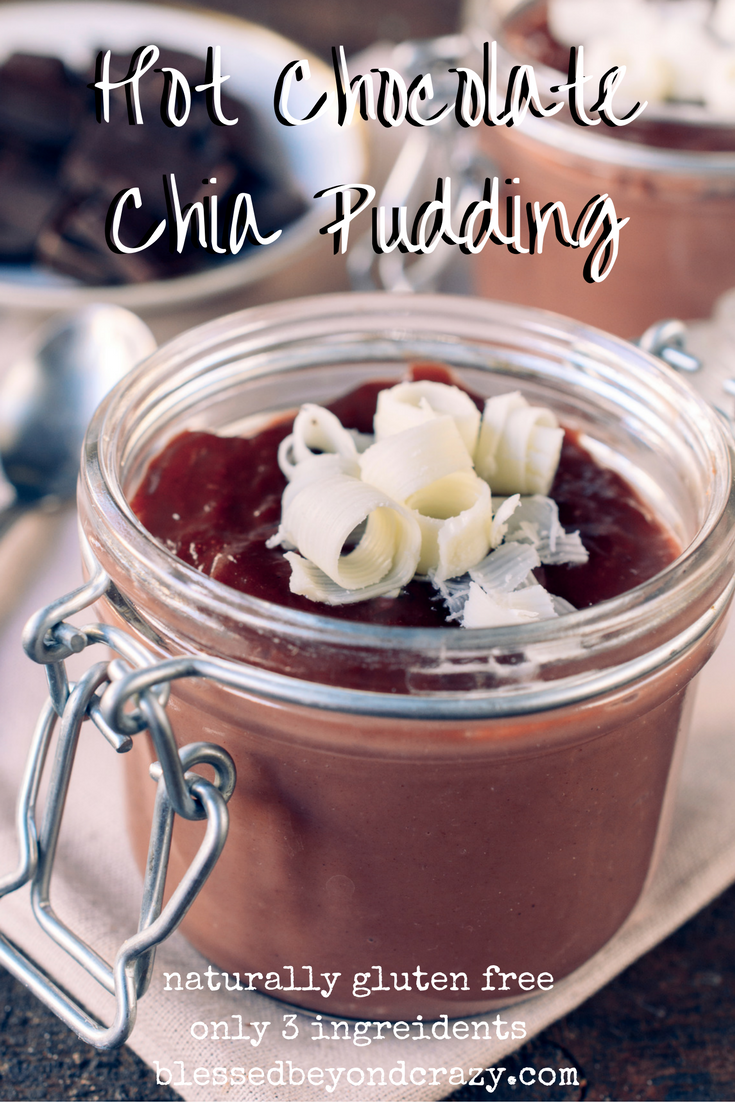 3. Mocha Anything
Mocha is a combination of coffee and chocolate. Which pretty much makes it the best flavor of all time! To make the easiest mocha-flavored drink of all time: stir hot chocolate into a cup of coffee, iced coffee, cappuccino, or espresso.
To keep your drink from being too strong, I recommend actually making hot cocoa and then mixing the coffee (or drink of choice) in with the ratio to your liking. I like the ratio of 2/3 coffee to 1/3 chocolate.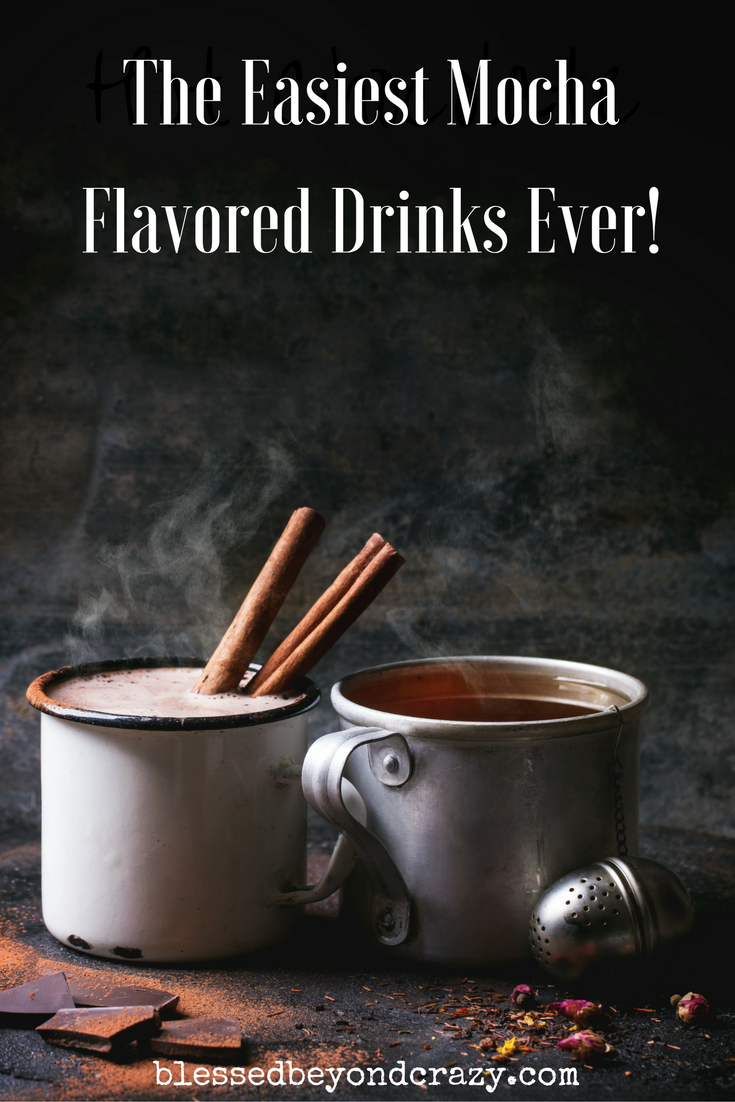 4. Overnight Hot Chocolate Oatmeal
Overnight oatmeal is so wonderful! I love waking up in the morning knowing that I don't have to cook breakfast and all the work is done!
1/2 cup old-fashioned oats (use gluten-free if necessary)
1/2 cup milk of choice
1/4 cup plain yogurt
1 packet hot cocoa
Mix well.
Refrigerate overnight.
If you don't want to do overnight oats, try oatmeal made the traditional way and just stir your mix into the oatmeal instead of brown sugar.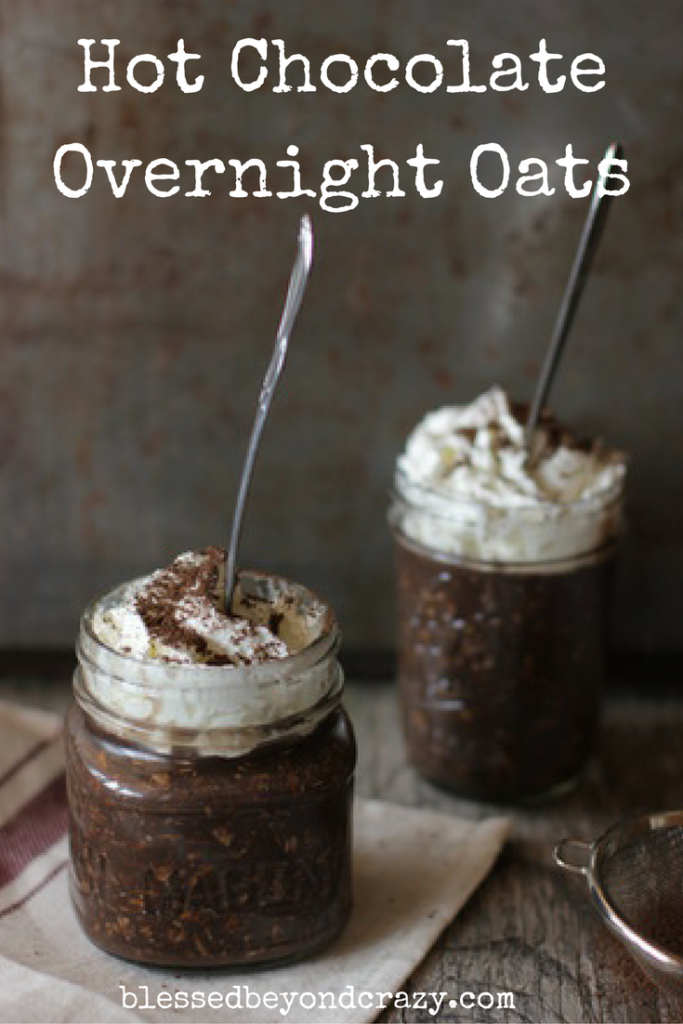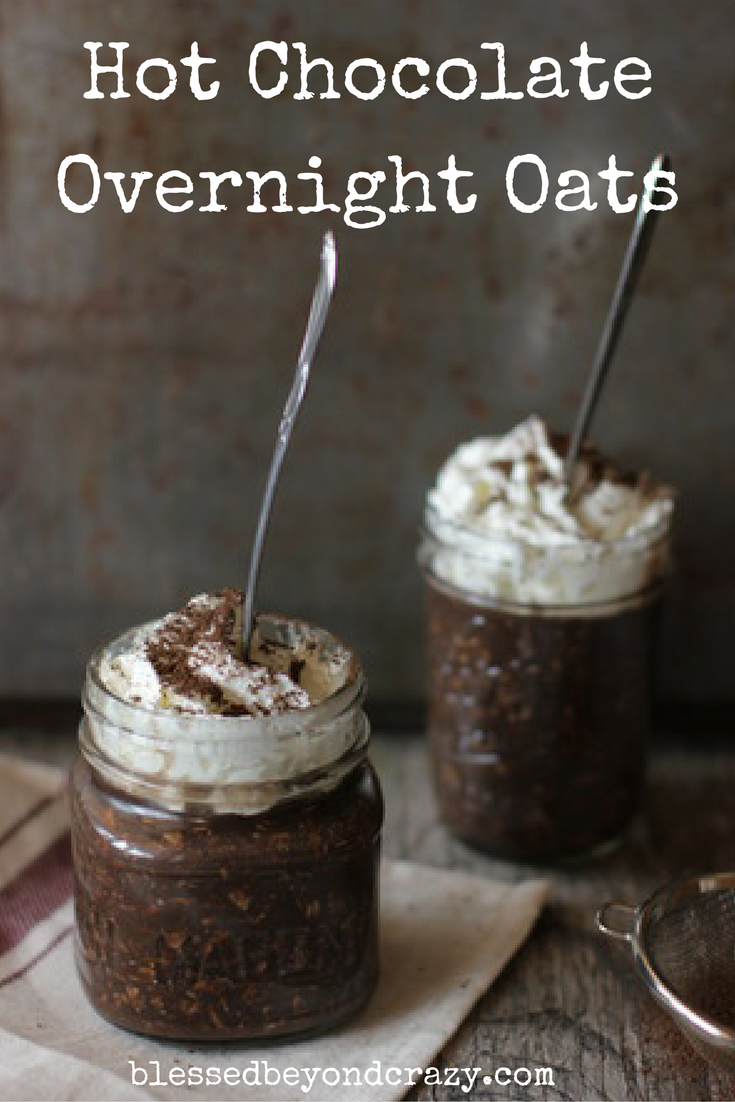 5. Hot Chocolate Yogurt Parfait
This one is super simple. Stir a packet of cocoa mix into 1 cup of plain Greek yogurt. Eat as is, or layer with your favorite fruits and granola.
Recently I shared my recipe for Peanut Butter Dip. You could also add a packet of hot chocolate to that for a chocolaty-peanut butter dip. This could also be used as a spread to put on top of toast, waffles, or pancakes.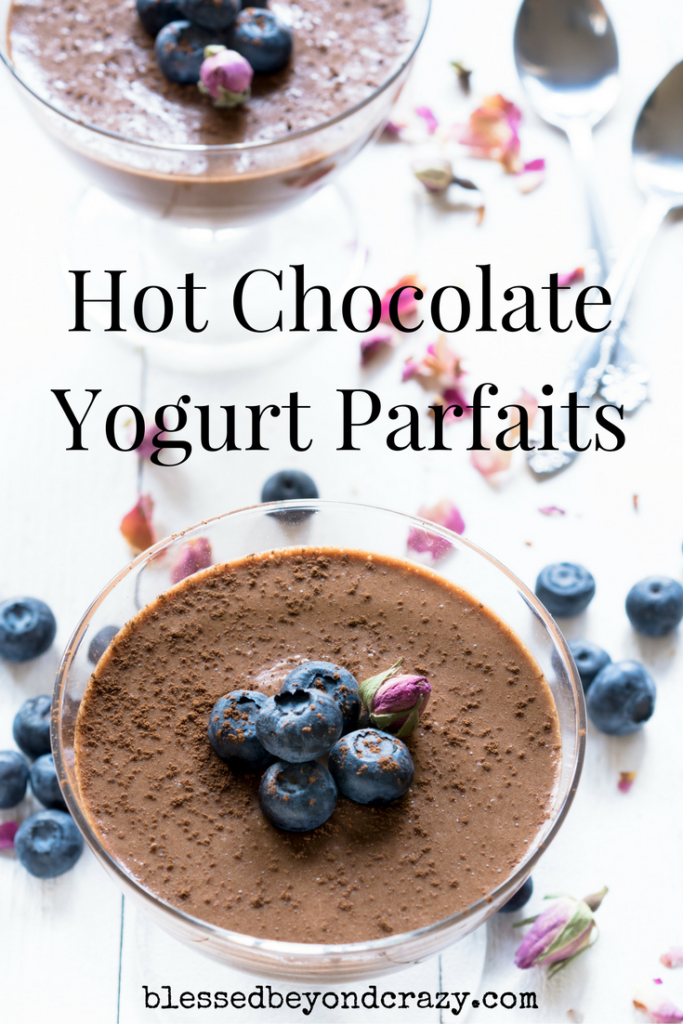 6. Hot Chocolate Truffles
You can use your favorite truffle recipe and instead of rolling in cocoa powder, roll in the hot cocoa mix. Or you can use this recipe:
1 – 1/2 cups dark chocolate coarsely chopped (I used 70%)
1 cup heavy cream
2 tablespoons unsalted butter (room temp)
Hot chocolate mix
In a saucepan, bring heavy cream just to a boil. Remove from heat.
Pour hot heavy cream over dark chocolate pieces. Add butter. Whisk until completely melted.
Refrigerate overnight or for four hours.
Roll into 1 inch balls and roll in the hot chocolate mix to coat outside.
Enjoy!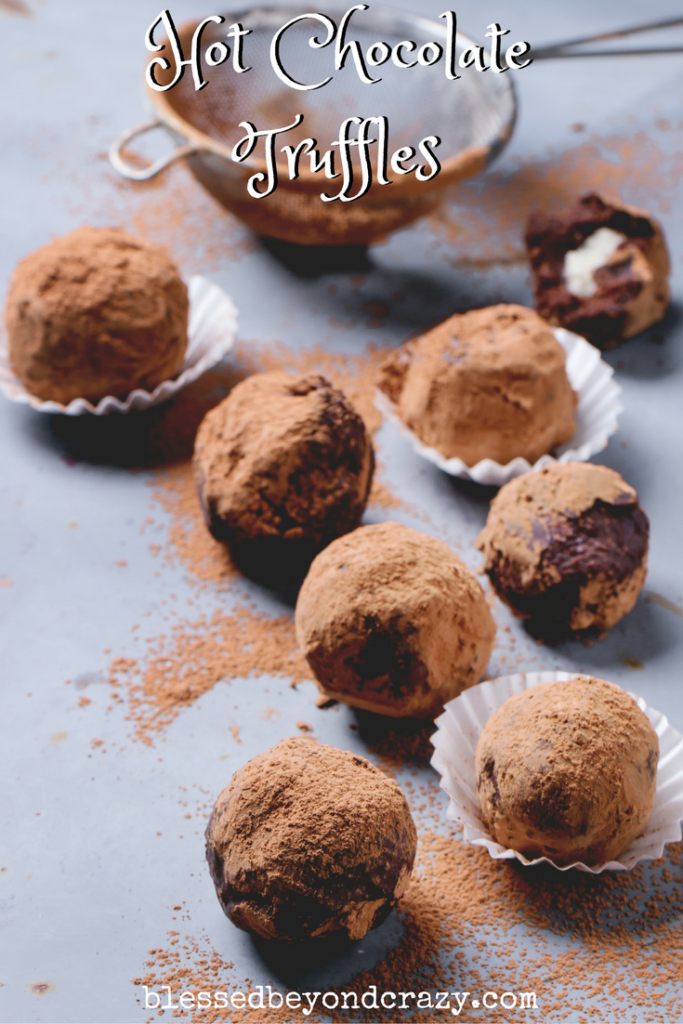 Of course, don't forget to top everything with mini marshmallows!
Anna