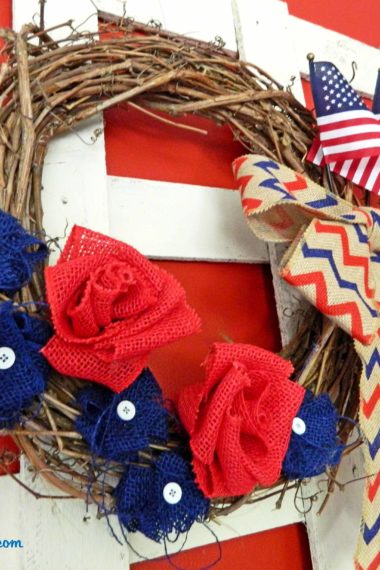 This adorable DIY 4th. of July Wreath is the perfect decor for any patriotic holiday! It only requires a handful of supplies and a little bit of time and effort.
To help support our blogging activities, our site contains affiliate links. If you make a purchase from a link on our site, we may receive a small percentage of that sale, at no extra cost to you. Blessed Beyond Crazy is a participant in the Amazon Services LLC Associates Program, an affiliate advertising program designed to provide a means for sites to earn advertising fees by advertising and linking to amazon.com. As an Amazon Associate, I earn from qualifying purchases.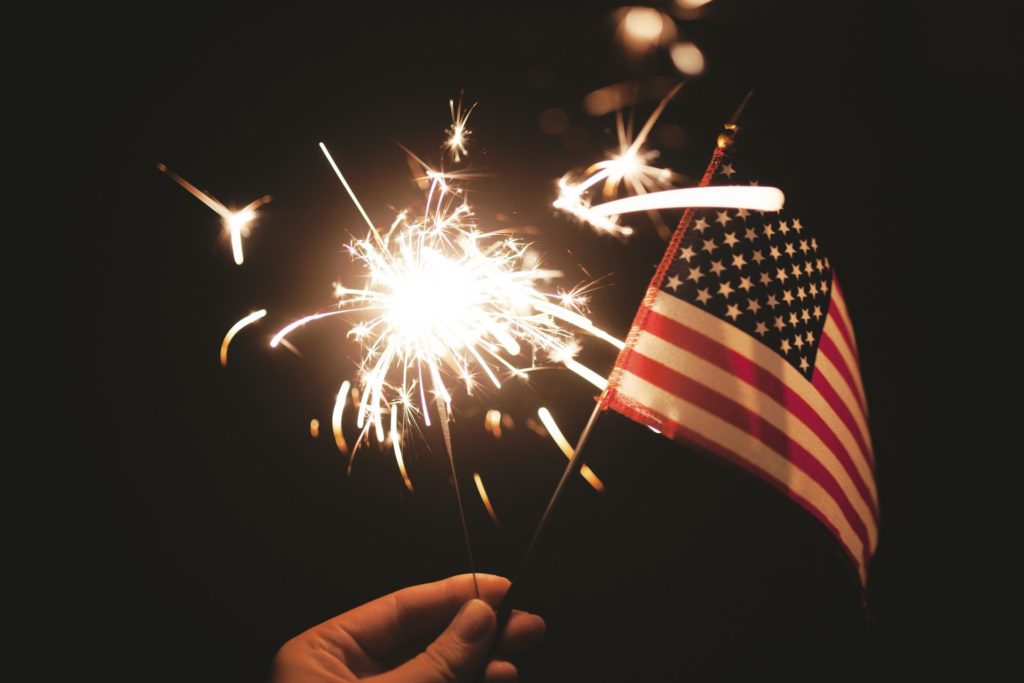 First of all, you should know that my husband hates wreaths!
As much as I like to ask his opinion on a lot of stuff, he has absolutely zero interest in a July wreath. It's kind of funny because I know that he doesn't care at all, but he tries his best to act interested. Wreaths would make the top of the list of what he does NOT care about.
What he does love is America and all things patriotic.
So I decided it would be fun to attempt to make a wreath that he enjoyed just a little bit. And the 4th of July is coming up!
4th of July Wreath
First of all, I purchased several rolls of inexpensive patriotic burlap. I found a variety of colors and patterns but decided on a red, blue, and chevron pattern.
I already purchased a grapevine wreath at a yard sale for $2.00, so therefore I was ready to get creative.
My supplies consisted of rolls of red burlap and blue burlap, a hot glue gun, and craft wire to make the burlap flowers. I also used the wire to wrap around and secure the flowers to the wreath.
NOTE: There are many video tutorials on YouTube that show how to make burlap flowers.
How to make the bow:
Cut two equal lengths of burlap and hot glue them into circles.

Put one circle inside the other to make an X shape.

Tie the center of the circles to secure them together.

Cut a small piece of burlap (long enough to wrap around the center of the bow). Hot glue the folded edges down.

(not pictured) Glue the small piece of burlap (from step #4) around the center of the bow to hide the string.

(not pictured) Cut two equal lengths of burlap for the tails of the bow. I also cut a V in them.

(not pictured) The tails are hot glued to the back of the bow.

(not pictured) Wire (through the back) is used to secure the bow to the wreath.
I played around with arranging the flowers, and in the end, I liked this arrangement the best.
We also had several small American flags from a Flag Day parade, so I stuck them in as well.
Now about that white thing behind my wreath. A few months ago we finished our sunroom with pallets. Because there were several of these in our pile of pallets. I really liked the way these boards were put together so I kept this one and painted it off-white (it's technically called "toasted almond").
In conclusion, this framework looks great against the red wall in our living room. Originally I was going to attach picture frames to it and make a family collage, however, this wreath looks amazing on it.
While technically this wreath is a seasonal decoration, personally I think patriotic decor works all year round!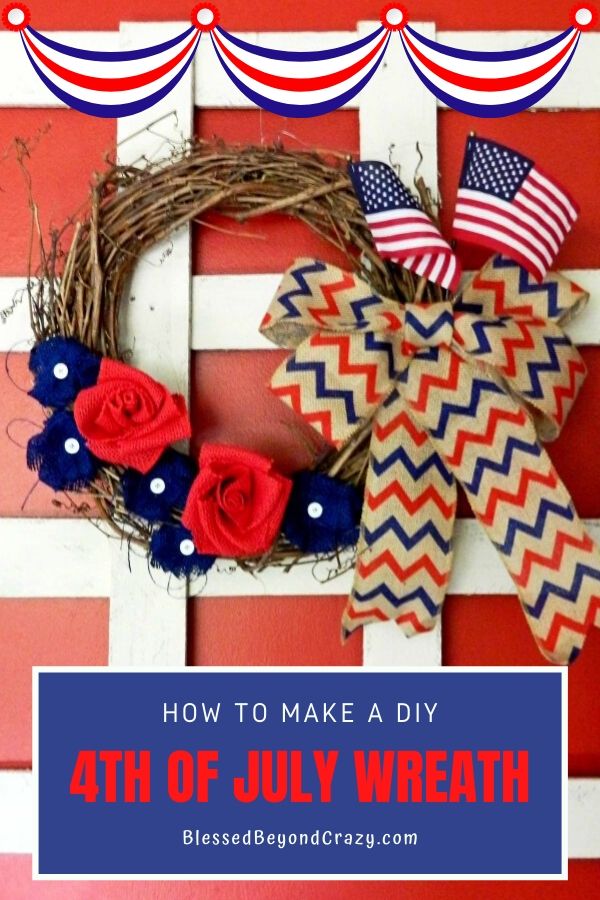 Happy 4th everyone!!
Anna
More great ideas: