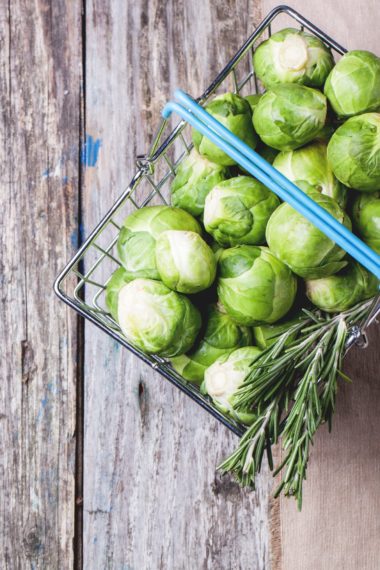 Brussel Sprouts – either you love 'em or you hate them. In our family, we have grown to love them. Especially when I make them with smoked pepper bacon and onions.
To help support our blogging activities, our site contains affiliate links. If you make a purchase from a link on our site, we may receive a small percentage of that sale, at no extra cost to you. Blessed Beyond Crazy is a participant in the Amazon Services LLC Associates Program, an affiliate advertising program designed to provide a means for sites to earn advertising fees by advertising and linking to amazon.com.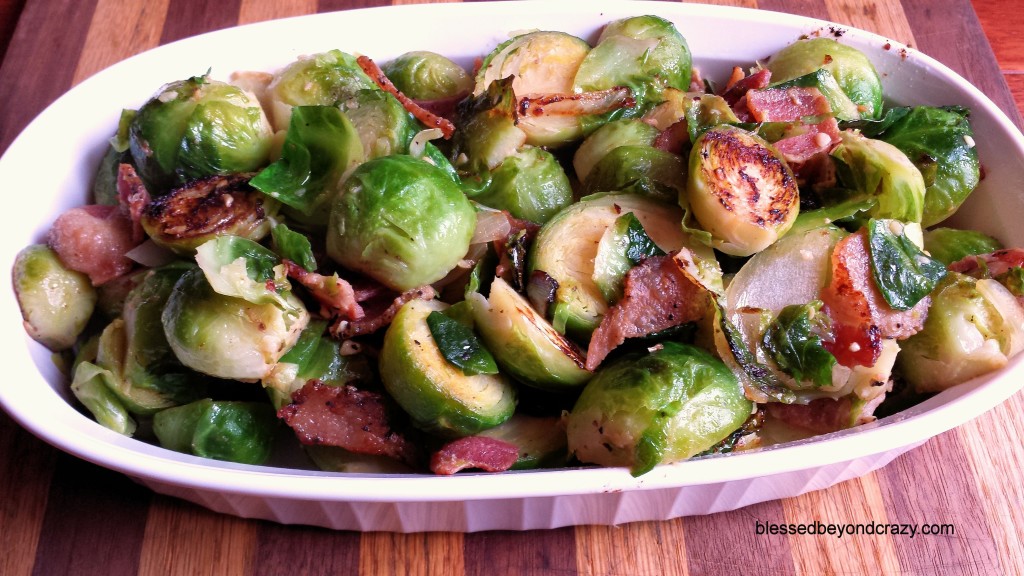 Brussels sprouts are an incredibly nutritious vegetable that offers protection from vitamin A deficiency, bone loss, iron-deficiency anemia and are believed to help protect from cardiovascular diseases and colon and prostate cancers. They are exceptionally rich sources of protein, dietary fiber, vitamins, minerals, antioxidants and are one of the low-glycemic nutritious vegetables.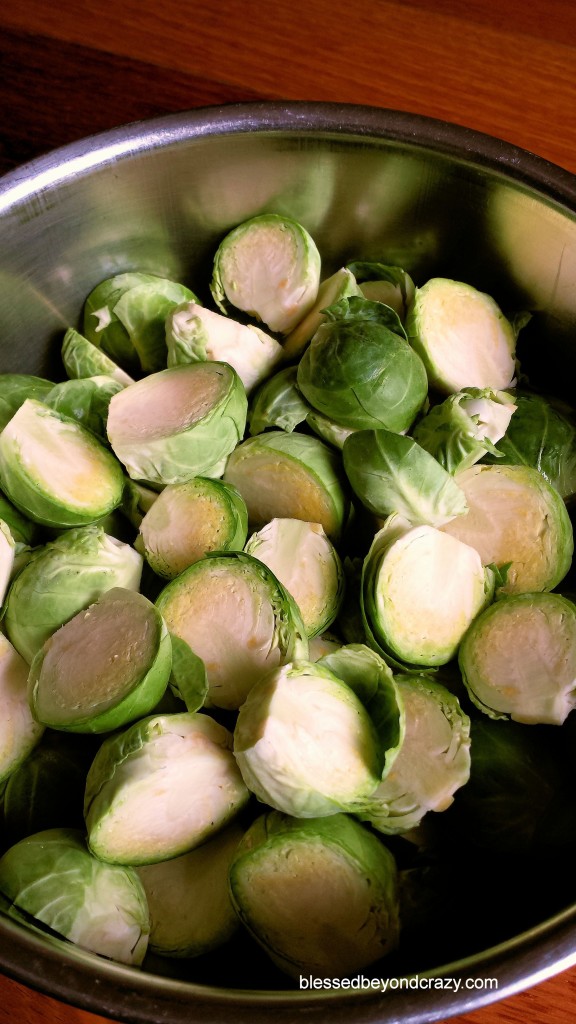 My husband discovered the most wonderful bacon recently. It's Burger's Peppered City Bacon. This bacon is wonderful by itself or in all kinds of recipes. I recently used some in a Cornbread Herb Muffins recipe and they turned out great.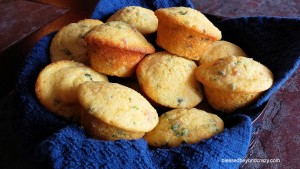 Since they turned out so well I decided to try adding some of this delicious bacon to Brussel sprouts. Yep! Amazing!!!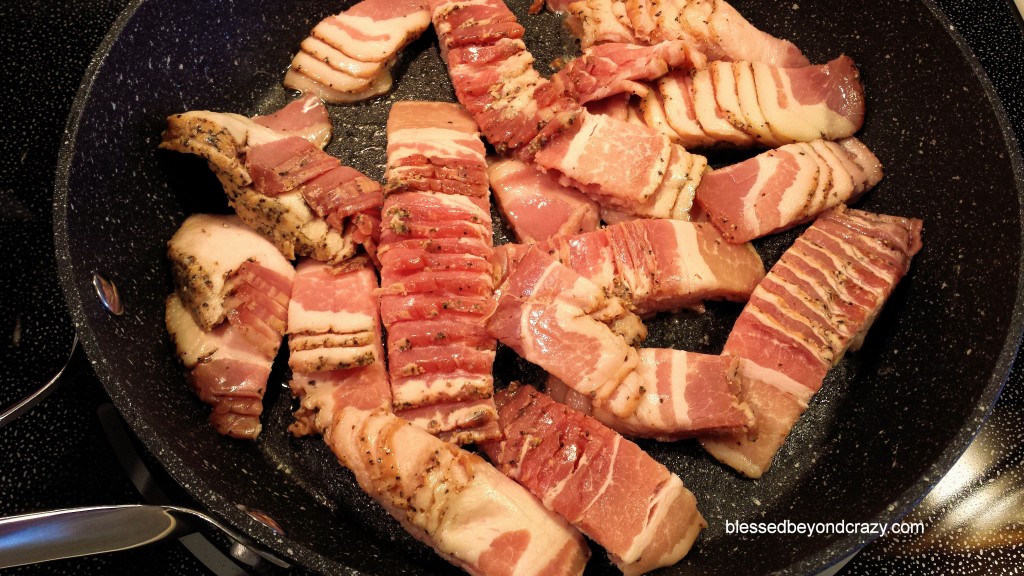 I started by frying 1/2 pound of bacon in a skillet until it was golden brown. I then removed the bacon, drained off most of the bacon grease, (I left approximately 2 tablespoons of grease in the skillet), and added the Brussel sprouts.
(When I have contacted a customer service representative and the Burgers' Smokehouse Peppered Country Bacon is not guaranteed to be gluten-free due to potential cross-contamination during the packaging process. Be sure to use bacon that is gluten-free if you are on a gluten-free diet. Many cured types of meat, although considered to be gluten-free themselves, become cross-contaminated during packaging. Be sure to read the labels and contact the manufacturing company if in doubt).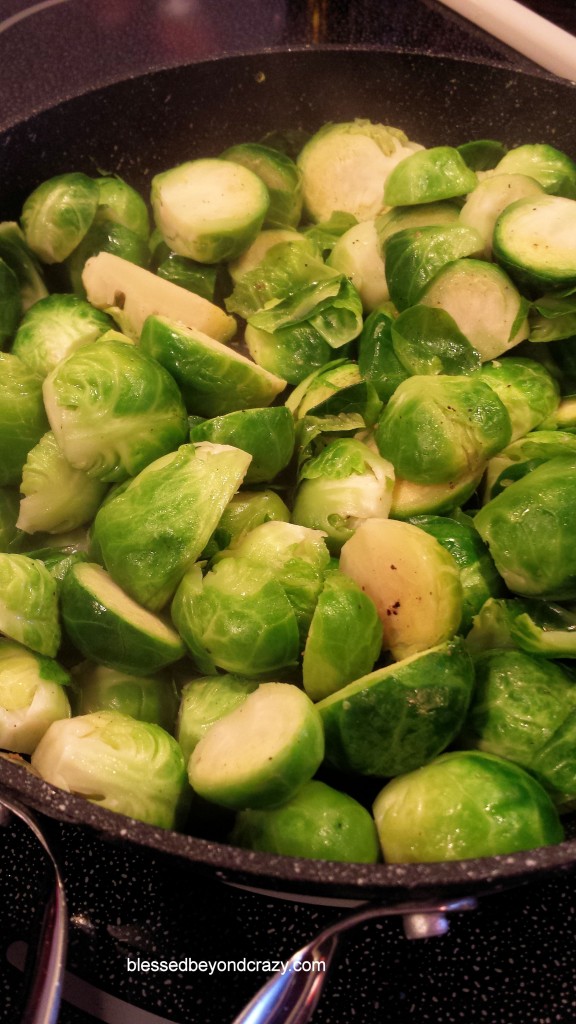 I also added a small handful of chopped onions and 1 clove of fresh garlic to the skillet.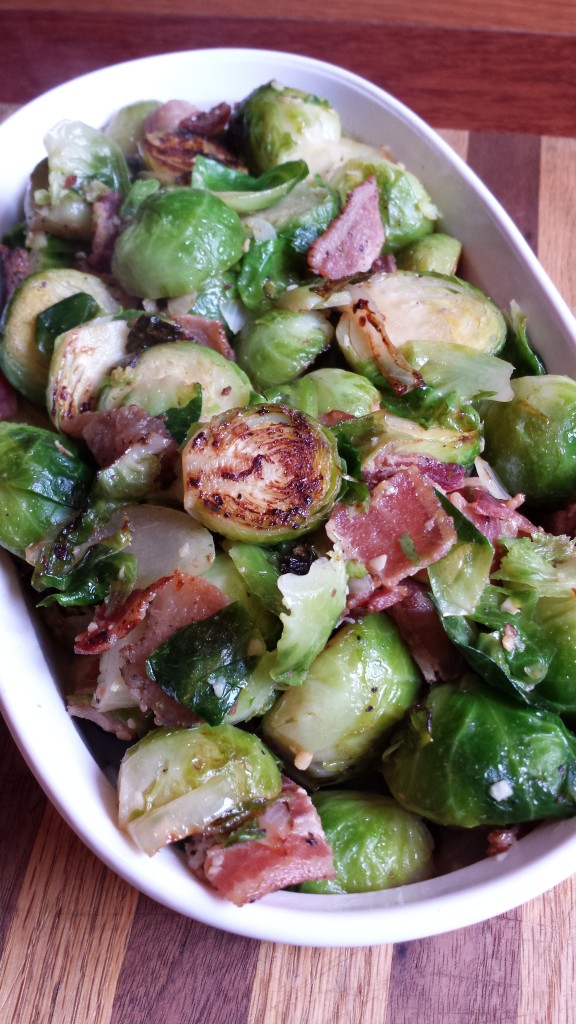 This simple dish is quick, easy and now one of my family's favorite side dishes. Even my small grandchildren eat Grandma Linda's Brussel sprouts! They even ask for seconds! No joke!
I hope that you will enjoy this dish as much as we do in my home.
Enjoy!
Linda
References:
Nutrition and You
World's Healthiest Foods