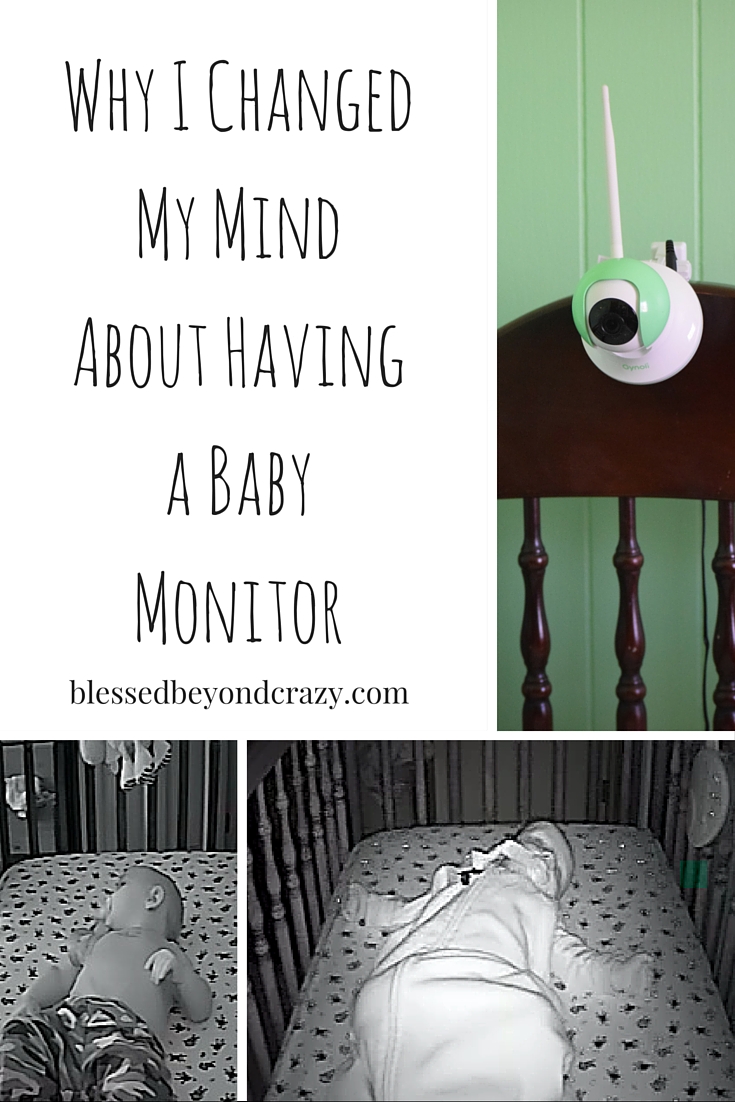 You would think that after having four children I would have this parenting thing all figured out! Well, it turns out that I don't actually have it all figured out. My fourth child has the opposite nature of my third child as a baby.
Not only do I not have parenting perfected (don't we all wish!) but I'm still discovering new baby gear! You would think after four babies I would know what the best and most essential baby gear would be and what is going to be a waste of space and money.
I'm truly amazed at all the different (helpful, cool, amazing, genius) baby products that is on the market today compared to when my oldest was a baby just 7 (very short) years ago!
One thing that has drastically changed has been baby monitors. They went from a simple speaker and microphone to now having video and being able to see, hear, talk to, and play lullabies to your baby all while being in another room. It's so cool!
To be honest, I didn't think a baby monitor was necessary for us. With my first two babies, we lived in a small apartment. Now, we live in a small(ish) ranch-style home so we are still in pretty close quarters. If my baby wakes up I can hear him with no problem.
Try Audible and Get Two Free Audiobooks
Well, isn't it funny how things change? Now I have a baby monitor and it's pretty cool and I do use it more than I thought I would. It's nice to have it so I can actually SEE if my baby is asleep without having to go into his room to check and risk accidentally waking him. When I'm in the basement doing laundry or stepping outside to get the mail/clean the garage/check on the older kids/etc., I can still check on him and not have to worry about him crying the whole time.
I have the Gynoii Baby Monitor. It is a camera that you put in your baby's nursery (attached to the wall or crib). You download their app on your smartphone, tablet, and/or PC.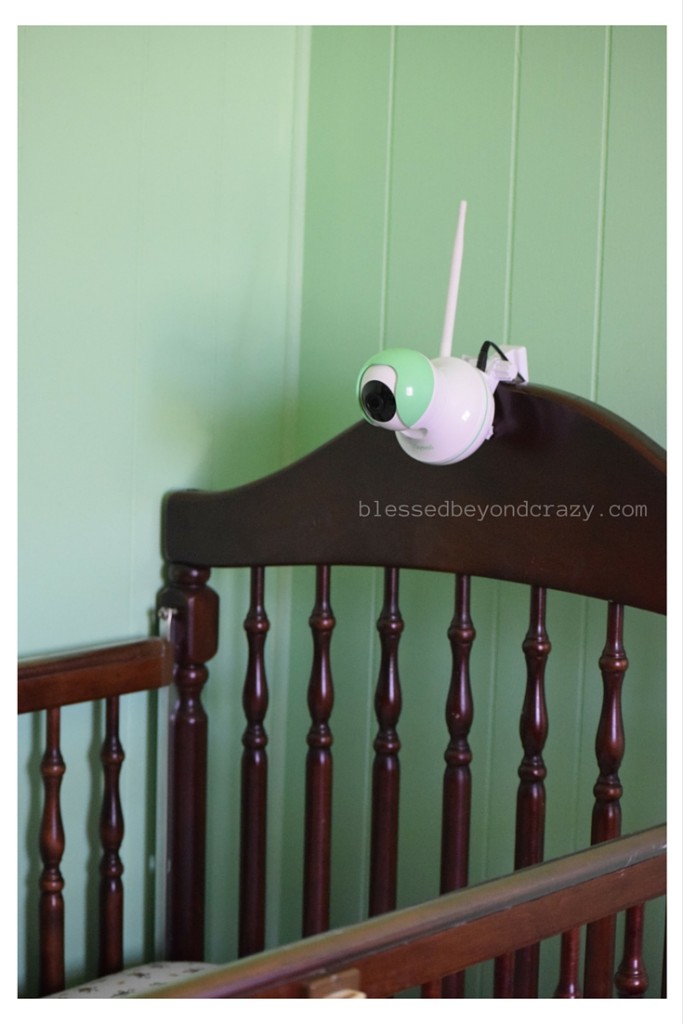 It has some features on it that I love!
You download the app and create an account and password so only YOU can see your baby. Not like the old school monitors where the neighbor could pick up the microphone frequency and hear everything happening in your house. The Gynoii baby monitor is private!
You view it on your smartphone or tablet so you can still see your baby if you are not home. For example, my husband can still see the crib on his phone while he is at work. Or if we went out on a date and left our kids with a babysitter we could still see the baby monitor.
You can give guests access to relatives or babysitters.
It's easy to set up.
This monitor has the option to play lullabies from the app. It comes with two in the app but you have the option to play anything you want from your device.
You can change the angle of the camera from the app.
It has infrared lights so you can still clearly see your baby at night time.
I can talk to my baby from the app (not too useful at the moment with a small baby, but I can see how this would be useful with a toddler).
You can take pictures and videos of your baby from the app.
You can change the settings to give you a notification if there is a certain level of movement or sound. So even if the app isn't open and your baby starts making noises you will get a notification.
You can change the video quality (for battery-saving purposes and so it doesn't slow down your internet).
Amazing response time for customer service!
Now with all those awesome features, there are a few things I'm not too crazy about with this particular baby monitor. So in the name of an HONEST review here is the downside to this monitor:
If you do not have high-speed internet, the app does not work at all! Our internet speed is 10 Mbps. The video (on the lowest quality) is very delayed. I will hear my baby crying sometimes up to 30 seconds before my phone or tablet starts picking it up.
Another problem with the delay is when I try to change the angle of the camera. My oldest son unplugged the monitor (and then plugged it back in) so it reset and was pointing straight up. I didn't notice this until after my baby was asleep and I was trying to check on him with the monitor. I opened the app and swiped and would have to wait for a few moments for the camera to move then swipe again, wait, swipe, wait, etc. My baby ended up waking up before I ever got the camera to point at him! Again, this might be an internet issue but it was pretty frustrating.
When I told the company about my issues here was their response, "The delayed video only happens if you are using an Android phone. If you are using an iOS device like iPhone or iPad, the connection will be better without having this issue. The Pan/Tilt feature will be more smooth, too if you are using an iOS device to change the camera angle. We will also launch an app upgrade on Google play soon to improve the issue on Android devices so it will not affect other users in the future."
I do have an Android phone so I will be interested to see if the app works better in the future after they update it. If it does end up being only an app issue and not an internet issue I will be sure to update this post!
Overall, I believe this monitor is inexpensive for the amount of (really cool) features it comes with! However, if you don't have awesome internet (or Apple products) it isn't going to work.
If you would like to check out the Gynoii Baby Monitor you can find it on Amazon here!
Do you use a baby monitor?
Anna
I received this product in exchange for an honest review. 
Anna