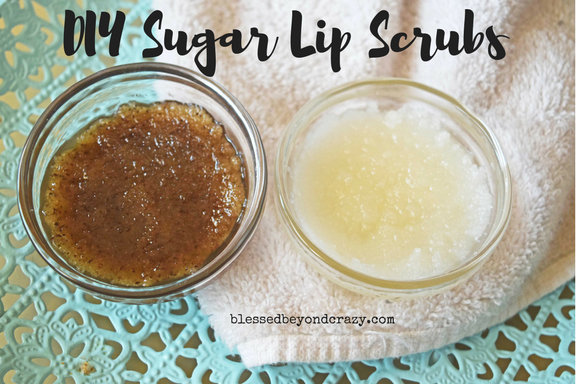 Sugar lip scrubs are quick and easy to make.
You probably already have all the ingredients in your pantry to make these right now!
Using a sugar scrub on your lips will help your lips be soft and remove dead or flaky skin.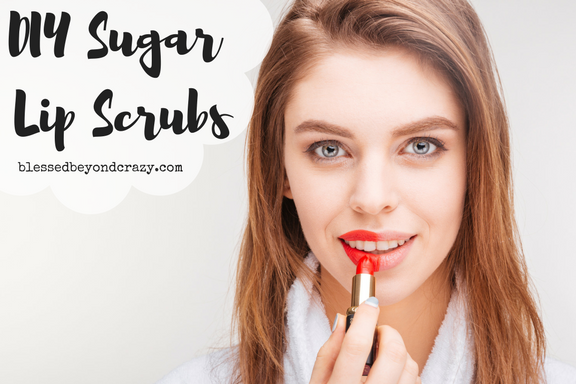 Using sugar lip scrubs before applying lipstick or lip gloss will help it last longer and your lips looking healthy.
Using a lip scrub at night will help remove any makeup products from your lips.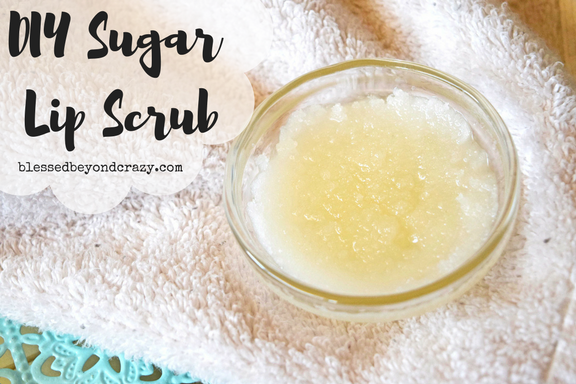 These lip scrubs are completely customizable and you can use your favorite ingredients and omit the ones that you do not have on hand.
I made two different lip scrubs in less than five minutes. I can't decide which one I like better so I'm sharing both with you!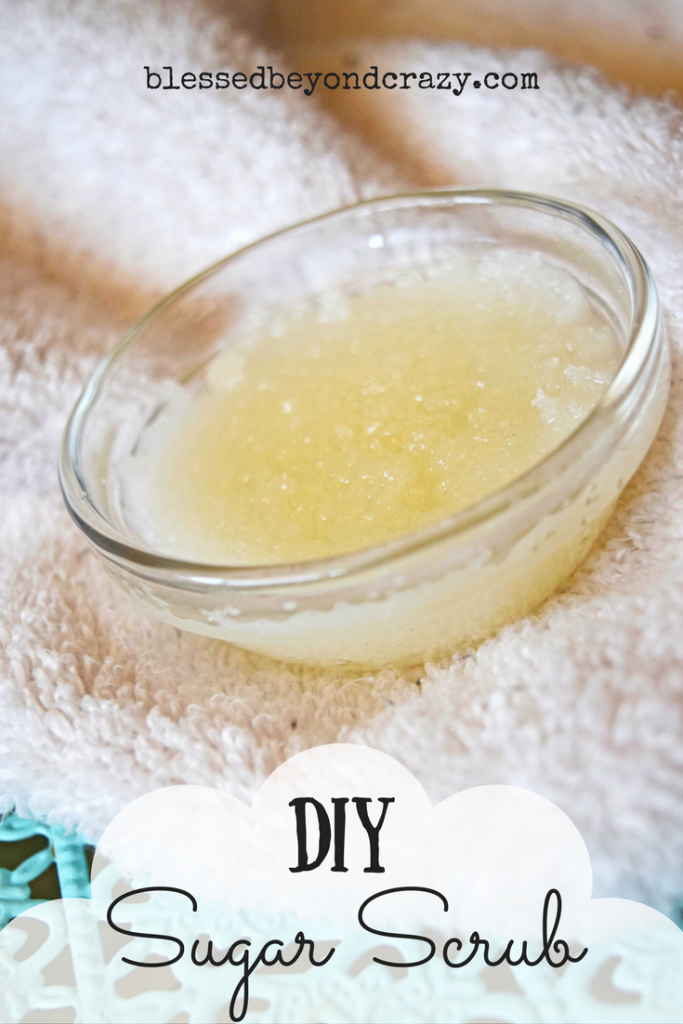 The first one is a classic sugar scrub. Feel free to experiment with different amounts of each ingredient. The amounts listed are approximate.
DIY Sugar Lip Scrub
2 tablespoons Sugar
1 tablespoon coconut oil* (liquid) or olive oil
1/2 teaspoon honey
few drops of your favorite essential oil (I used peppermint)
a few drops of vanilla
Mix all together and store in an airtight container.
*If you use coconut oil it could turn solid again if it is stored in a cool place. To make it liquid again just rub it between your fingers or on your lips for a few seconds and it will turn back to a liquid.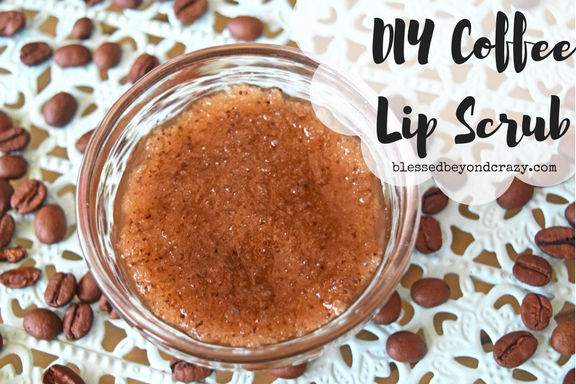 Just for fun, and because I am obsessed with really like coffee, I decided to make a coffee sugar lip scrub.
DIY Coffee Sugar Lip Scrub
2 tablespoons brown sugar
1 teaspoon coffee grounds
1-2 tablespoons coconut oil (see note about coconut oil on above recipe) or olive oil
few drops of vanilla
Mix all together and store in an airtight container.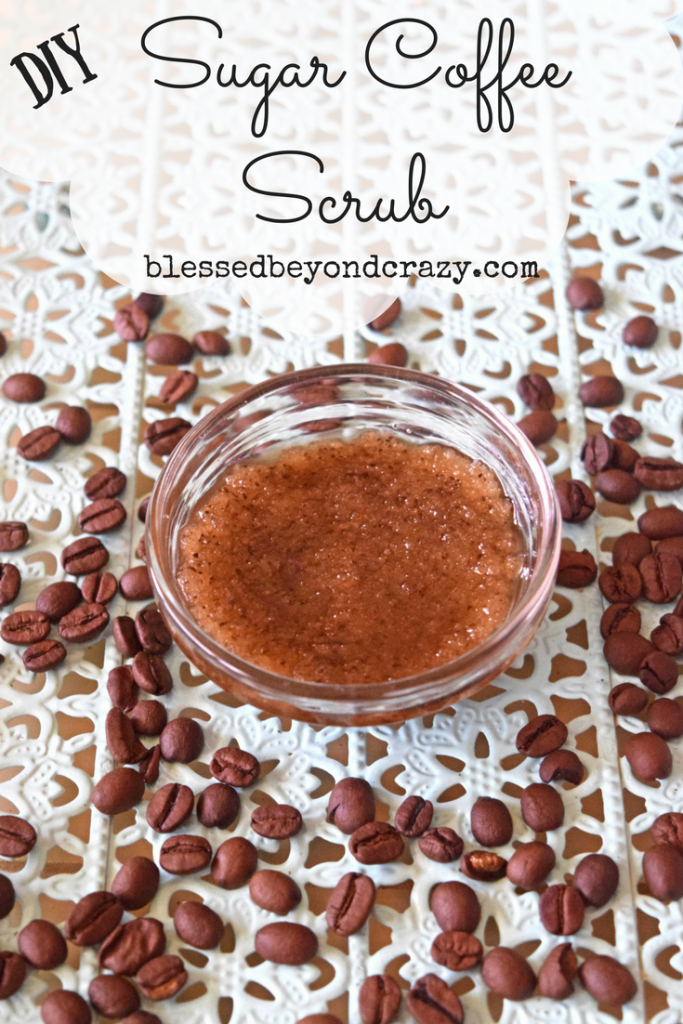 These make a great exfoliant. After you are done scrubbing your lips you can use the excess to scrub your hands and make them nice and soft too. I would advise not using this on your whole face as it is probably too abrasive.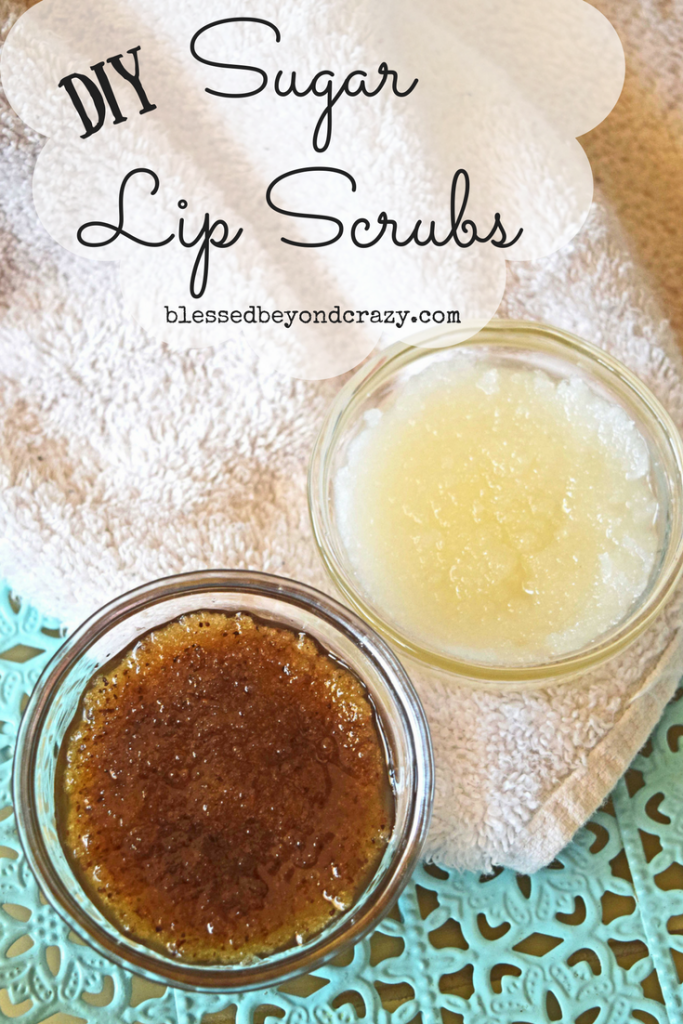 Enjoy!
Anna