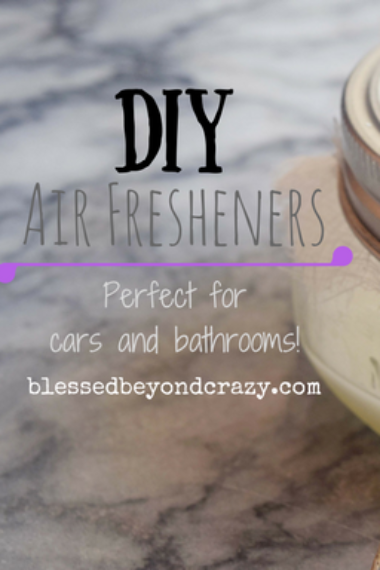 I have a confession…
My vehicle reeks! And I'm totally blaming it on my children! From leftover banana peels, to wet swimsuits, and muddy tennis shoes that never get taken out of the car, there are some not-so-pleasant aromas greeting us every time we leave the house.
If you are also the parent of gorgeous, smart, and wonderful children that accompany some disgusting smells then let me share with you these quick and simple DIY air fresheners that you need in your life!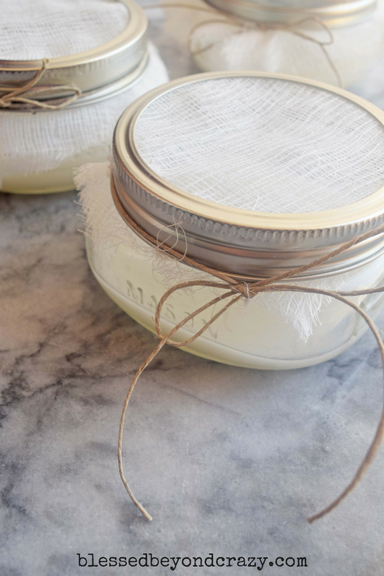 SHOUTOUT to my friend Dalton for suggesting these DIY air fresheners to me. As soon as he showed me the one he had in his car I knew this could help out my stinky vehicle situation.
The supplies I bought were enough to make three air fresheners. I put one in my vehicle, my husband's vehicle, and our main bathroom.
To help support our blogging activities, our site contains affiliate links. If you make a purchase from a link on our site, we may receive a small percentage of that sale, at no extra cost to you. Blessed Beyond Crazy is a participant in the Amazon Services LLC Associates Program, an affiliate advertising program designed to provide a means for sites to earn advertising fees by advertising and linking to amazon.com.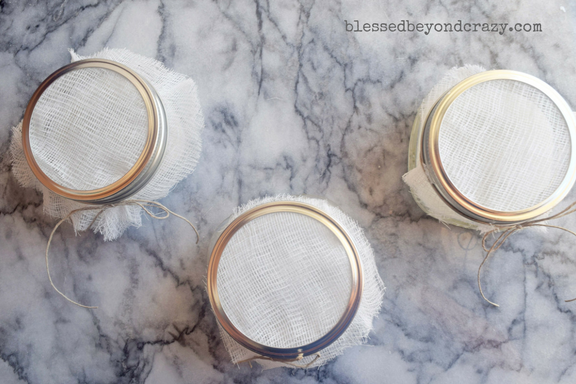 Supplies: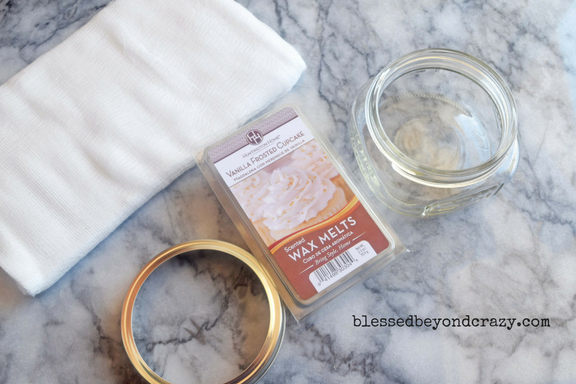 Cheesecloth is used because it does not have a scent, it is inexpensive, and it lets the scent through while keeping dirt out of your jar. Burlap could also work and look cute, but burlap sometimes has an odor to it.
I used scented wax melts (Vanilla Frosted Cupcake, YUMMM), however, I know that for many people these presented cubes can cause migraines. You can still make these, but use unscented soy wax melts and add your favorite essential oils to the wax.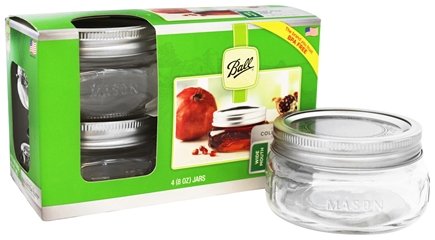 These short, half-pint mason jars are perfect for making DIY air fresheners. If you decide to use this as a car freshener it is short and fat enough that it cannot flip over and spill. I placed mine underneath the middle row in our SUV (right under my oldest son's seat LOL!)
Directions:
I melted one cube of wax in each jar by placing the jar in a pan of shallow boiling water.
Wait for the wax to completely melt then carefully remove the jar and let cool.
Cut a circle of cheesecloth that is larger than the opening of the jar.
Screw the ring on the jar over the cheesecloth.
Place wherever foul scents linger.
These air fresheners get more powerful the warmer the environment, which is why they are great for cars and bathrooms!
These could also make great homemade gifts!
I would love to hear from you in the comments if you have questions or you make one of these!
Anna
Don't forget to Pin it!

Looking for more tips? Check out these other posts from Blessed Beyond Crazy: