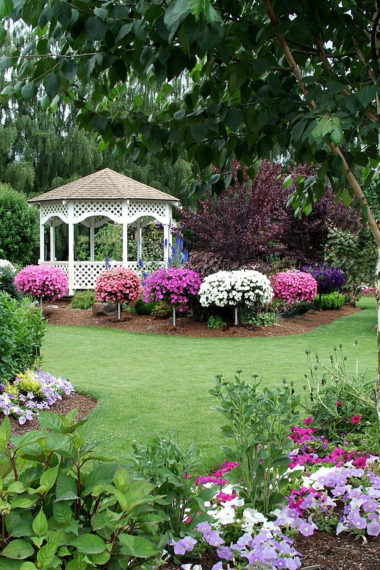 If you want to upgrade the value of your home then check out these backyard garden structures that enhance your landscape.
First of all, it seems that the lack of outdoor storage and/or backyard shade is a rather common problem for homeowners. It can be challenging to find the right combination of garden structures that not only provide shade, storage, and protection but also enhance your landscape. Fortunately, there are some wonderful options that can quickly solve this dilemma and transform your backyard into a stunning outdoor living space you'll love.
To help support our blogging activities, our site contains affiliate links. If you make a purchase from a link on our site, we may receive a small percentage of that sale, at no extra cost to you. Blessed Beyond Crazy is a participant in the Amazon Services LLC Associates Program, an affiliate advertising program designed to provide a means for sites to earn advertising fees by advertising and linking to amazon.com.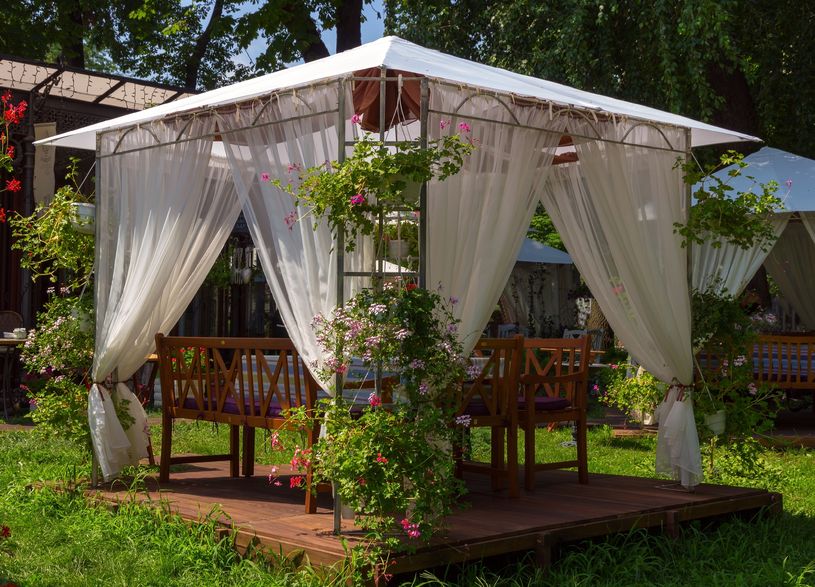 Canopies
Canopies come in handy, can be assembled quickly, and can easily be moved from place to place. Consider adding an element of luxury by draping sheer curtains from the framework. As a result, sheer curtains filter the sun, provide extra privacy, and an airy, romantic feel.
A portable canopy is a great investment because it can also be used for:
Attending sporting events
Spending the day at the park
Enjoying a camping trip
Hosting a tea party
Lounging in your backyard
A shady covering for children or pets
Patio Umbrellas
Patio umbrellas are probably one of the least expensive and fastest ways to enhance any landscape. Before purchasing, be sure to check out the wide variety of styles and types of patio umbrellas. Sun-blocking patio umbrellas help protect you from harmful ultra-violet rays, yet allow you to enjoy the great outdoors.
Classy solar-powered patio umbrellas with built-in LED lights provide soft radiance after the sun goes down. Tilting umbrellas allow you the option to adjust the angle of the umbrella to accommodate the moving of the sun. Cantilever umbrellas are constructed with the stand on one side and the umbrella hanging off to the other side and are also adjustable.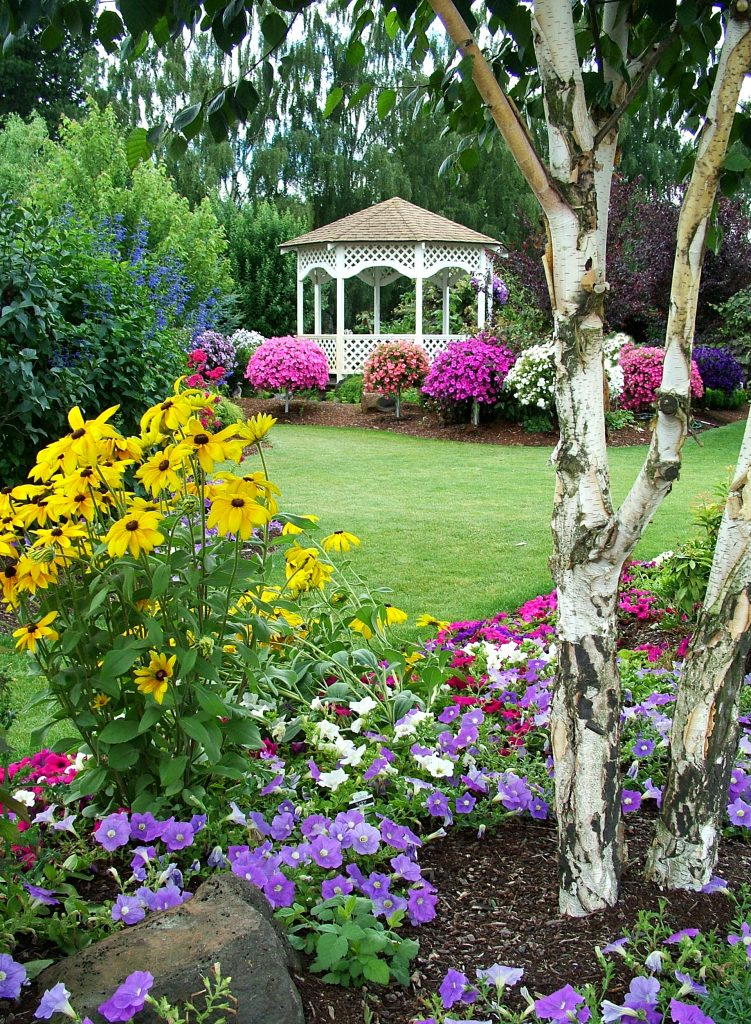 Pergolas & Gazebos
Pergolas and gazebos add a touch of sophistication and can help change the entire look of your landscape. They effortlessly create an inviting and stylish atmosphere for hosting outdoor dinner parties.
Both pergolas and gazebos add definition to your outdoor living space and present an alluring place of beauty, rest and relaxation. Not to mention they provide a structure for hanging plants or climbing vines and are the perfect place to drape strands of twinkling lights or patio lights. In addition, a pergola or gazebo can add as much as 20 percent value to your home.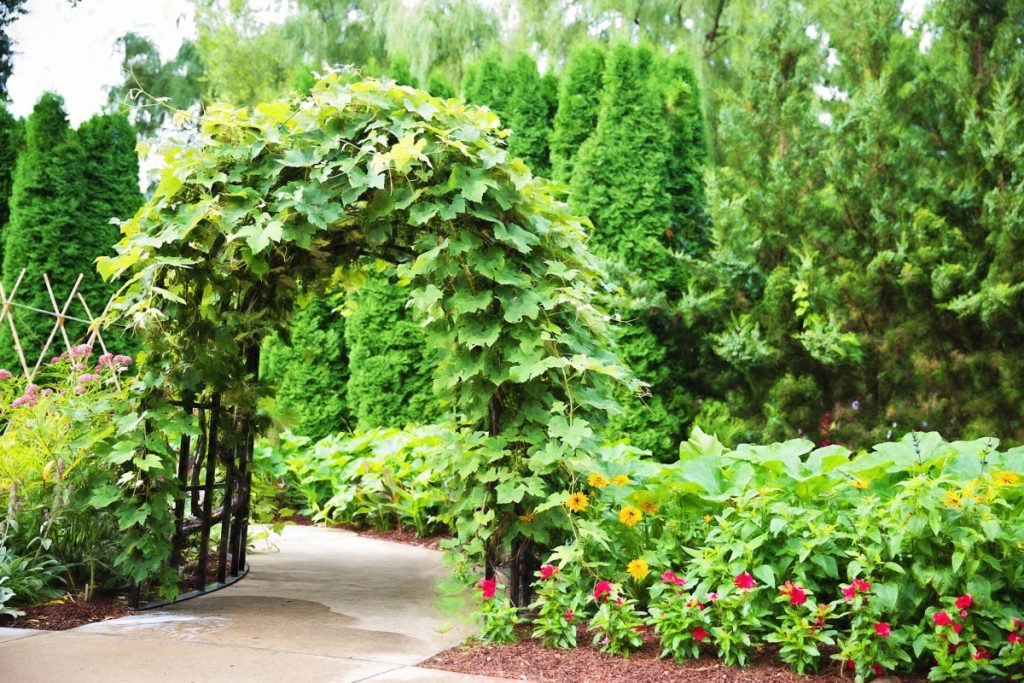 Arbors & Trellises
Arbors and trellises showcase an open latticework frame that supports climbing plants and vines. These lovely garden accent pieces can be used to create a tunnel-like passageway over a pathway and create an impressive focal point in your landscape.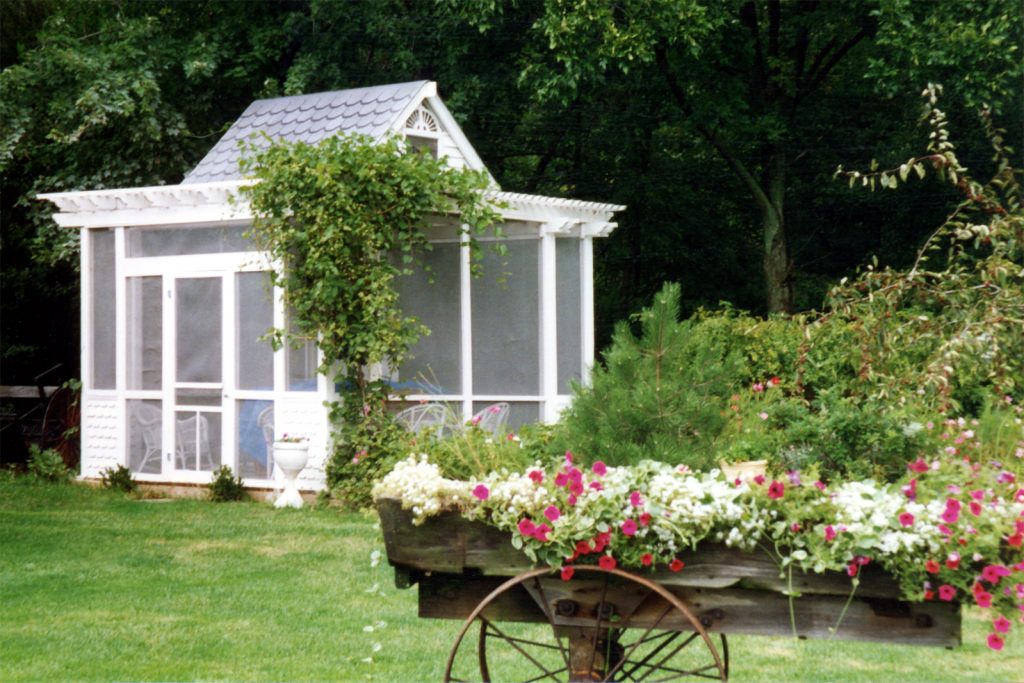 Garden/Potting Sheds
Garden and potting sheds are multifunctional, come in a variety of styles and building materials, and are a fun way to express your personality. These garden structures create a comfortable workspace and storage area, as well as a warm home for plants that need a little nurturing. A garden shed can also provide a cozy retreat and tranquil getaway and may serve a dual purpose as a She Shed, playhouse, or greenhouse.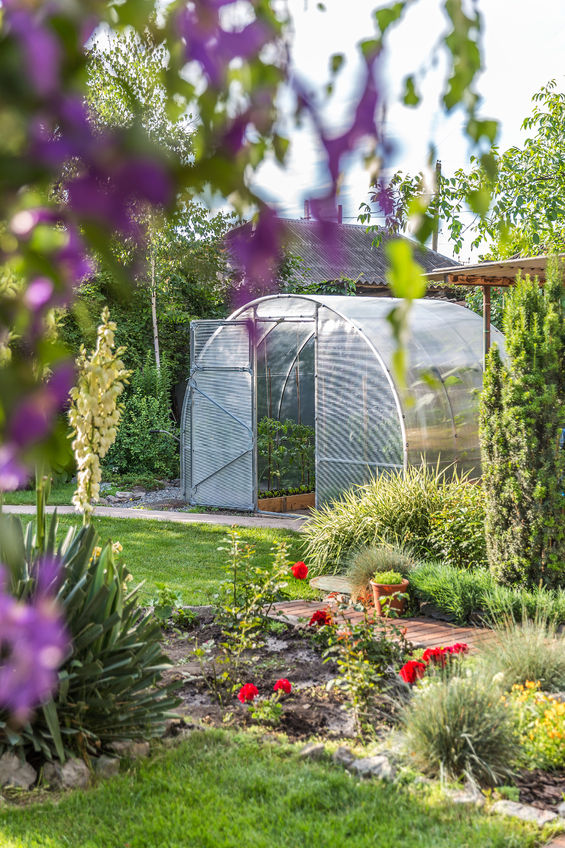 Greenhouses & Cold Frames
Over the past few years, you've probably noticed more and more backyard greenhouses. Why? Because so many people are growing their own fresh, organic produce. Therefore, greenhouses and cold frames are perfect for the person who needs a year-round, warm, stable environment in which to grow flowers and plants. As with garden sheds, greenhouses come in a wide variety of sizes, shapes, and materials.


Walk-in greenhouse frames are big enough that you can actually stand up and walk around inside. A mini greenhouse works great too, but on a much smaller scale. You may also be interested in geodesic dome frames because of their fun designs or maybe even a lean-to greenhouse that is attached to an existing building. If your yard is small you may consider a cold-frame greenhouse with a glass lid on hinges that can be opened and closed in order to tend your plants.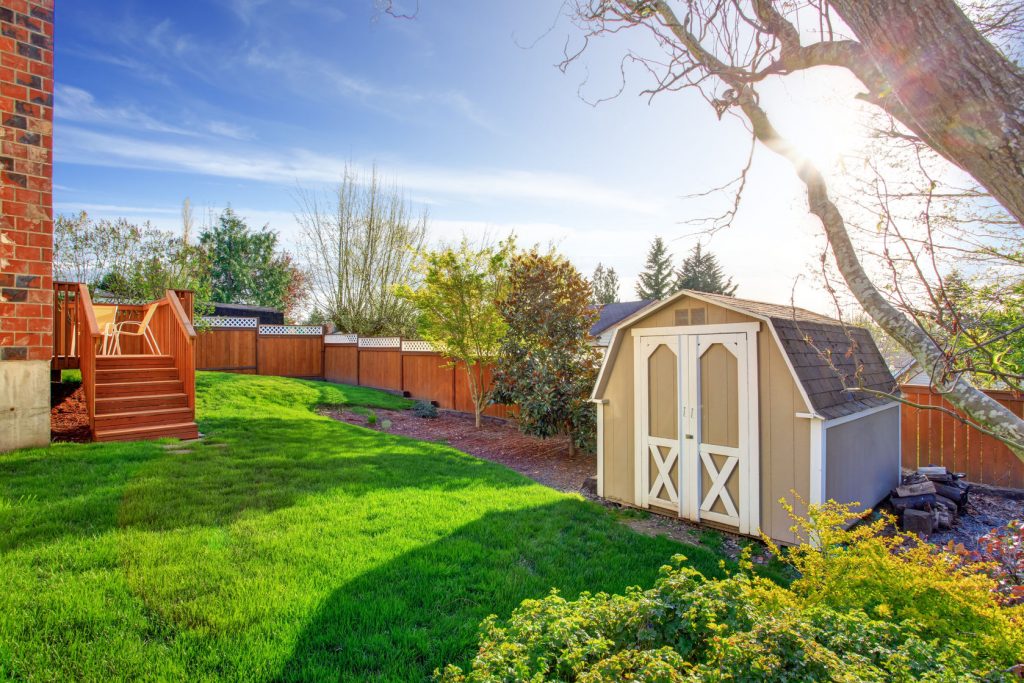 Storage/Tool Sheds
A storage/tool shed is also included in our list of backyard garden structures. Every homeowner needs a place to store tools and lawn care equipment, right? A stylish storage/tool shed can help to keep things organized, while also providing protection from the elements. Furthermore, either type of shed locks to prevent thievery and vandalism.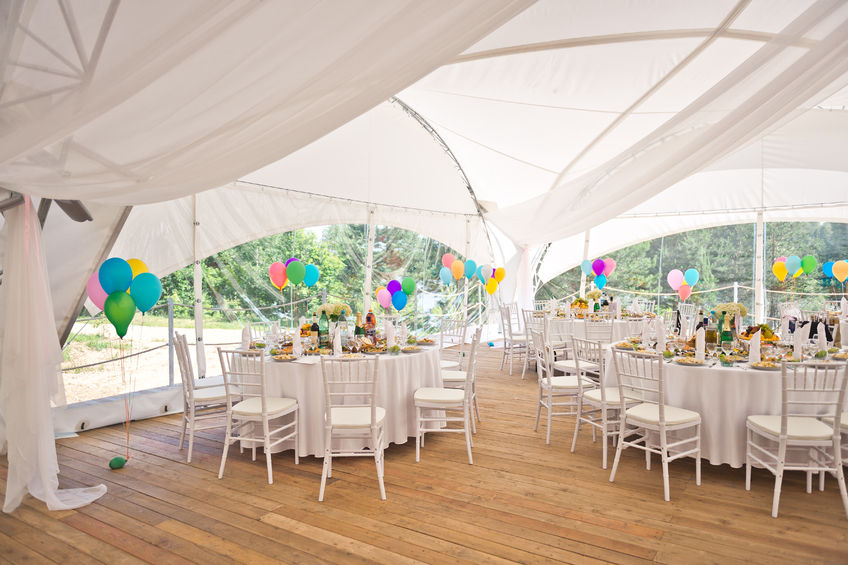 Canopy Party Pavilion
A canopy party pavilion is great for parties and backyard BBQs, or if you have a special event coming up such as a family reunion, bridal shower, or wedding reception. These heavy-duty pavilions can accommodate a large number of people and will keep your guests dry, cool, and comfortable. Consequently, you'll be ready to party in no time!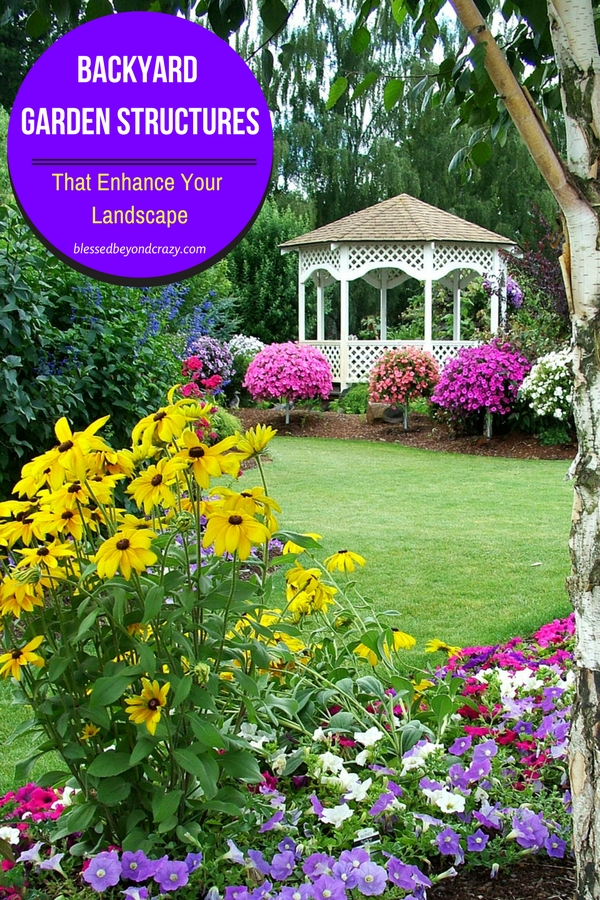 I think I've finally figured out my favorite backyard garden structure. Which backyard garden structures will you implement in your landscape?
Linda
More great ideas: