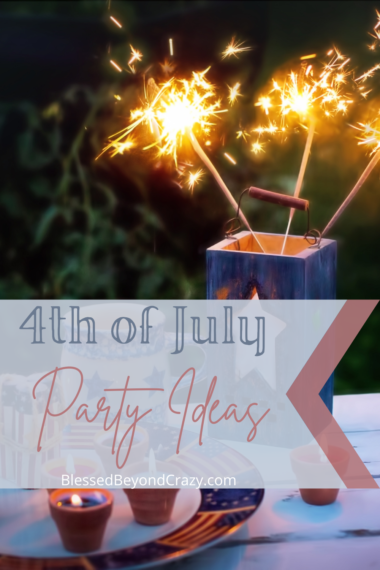 I know many people whose favorite holiday is the 4th of July! Hosting a 4th of July party is a great way to celebrate with friends and family! Take your party up a notch with these fun decorations, games, and food ideas.
To help support our blogging activities, our site contains affiliate links. If you make a purchase from a link on our site, we may receive a small percentage of that sale at no extra cost to you. Blessed Beyond Crazy is a participant in the Amazon Services LLC Associates Program. An affiliate advertising program designed to provide a means for sites to earn advertising fees by advertising and linking to amazon.com.
4th of July Party Table Inspo
Instead of using bright blue and bright red, Stars and Stripes everything, which can easily look cheap or tacky, try combing solids of navy blue and a deeper shade of red. This will give your party a classier look. Plus, you can reuse the pieces throughout the whole year, not just the 4th of July!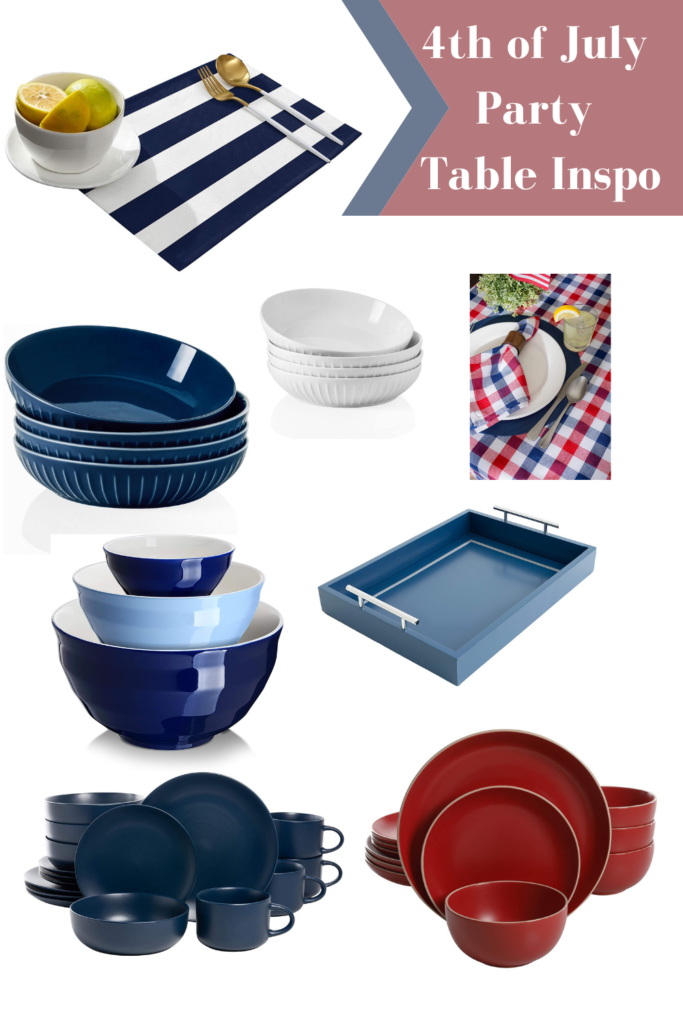 Placemats | Blue or white set of 4, shallow bowls | Red, White, Blue Table Cloth| Blue serving tray | Mixing bowls | Midnight blue dinnerware | Red Dinnerware
4th of July Party Decor Inspo
Adding throw pillows, floral arrangements, and patio lighting can make your party feel cozy and sophisticated.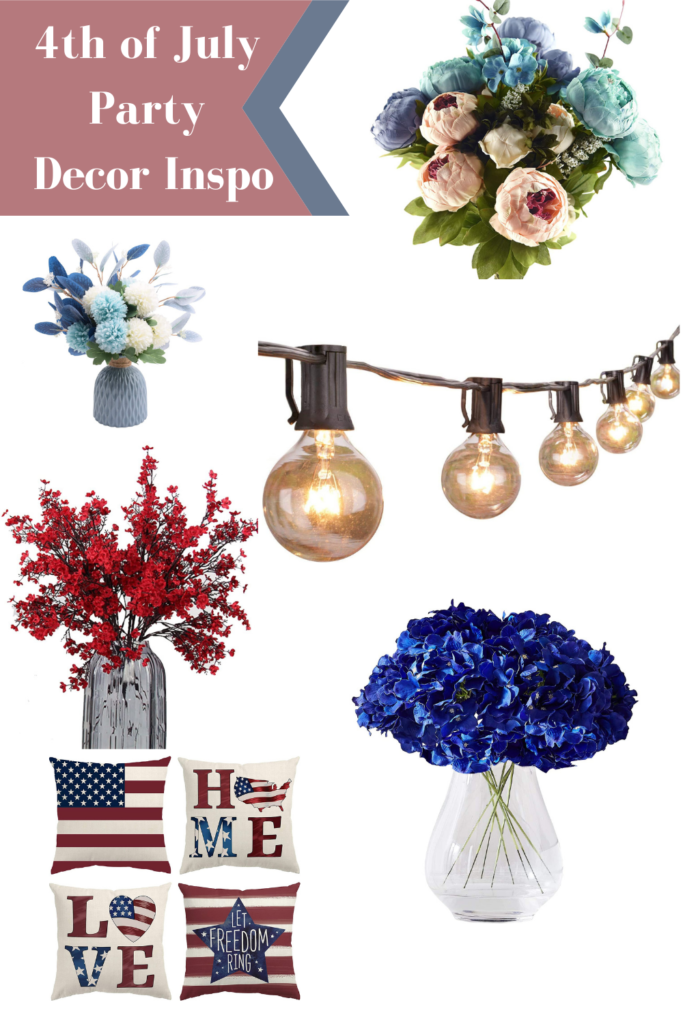 Silk Peonies and Hydrangeas | Blue Hydrangea and Vase | Outdoor Patio Lights | Red Babys Breath | 4th of July Pillow Covers | Royal Blue Hydrangea
Outdoor Summer Party Games
While waiting for the sun to set to enjoy the fireworks, have outdoor party games available. Not only are these great for a 4th of July party, they will provide entertainment all summer long.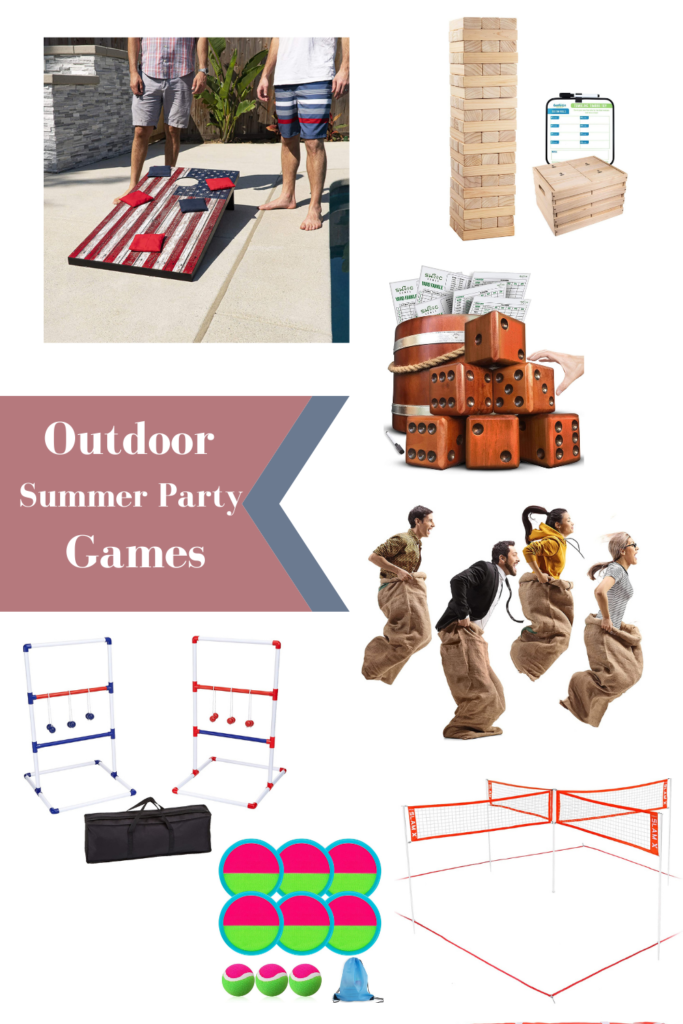 American Flag Cornhole Set | Jumbo Wooden Blocks | Giant Yard Dice | Burlap Potato Sack Race | Ladder Toss | Flywind Toss and Catch | 4-way Volleyball
4th of July Party Food
Let's not forget everyone's favorite party of summer parties (okay, maybe second favorite after the fireworks)… food!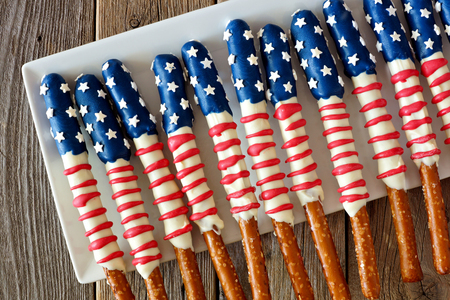 Over the years, we have created many blog posts on 4th of July food. I'm going to send you over to our 4th of July Archives, so you can check out all the appetizers, snacks, drinks, and desserts that we have. We have over 5 pages, so be sure to scroll through them all!