Did you know that Mason jars can quickly be repurposed into things that are useful, beautiful, and festive? Yes, these simple everyday items can have multiple uses, especially during the holidays. In today's post, discover 13 Ways to Repurpose Mason Jars this Christmas.
To help support our blogging activities, our site contains affiliate links. If you make a purchase from a link on our site, we may receive a small percentage of that sale, at no extra cost to you. Blessed Beyond Crazy is a participant in the Amazon Services LLC Associates Program, an affiliate advertising program designed to provide a means for sites to earn advertising fees by advertising and linking to amazon.com.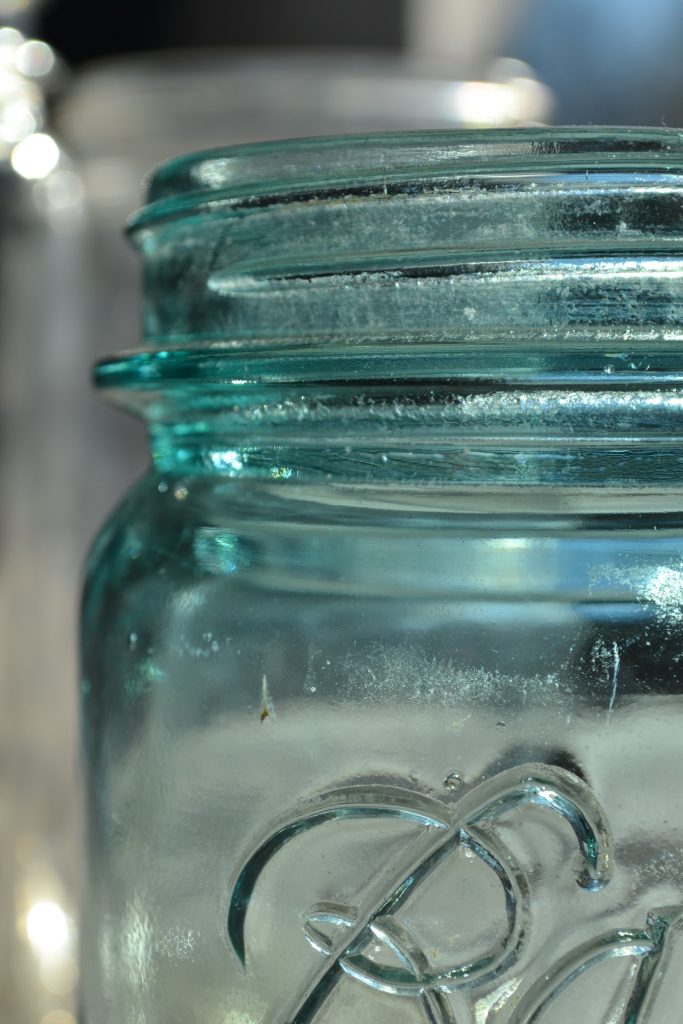 The History of Mason Jars
If you do a little bit of homework on the history of Mason jars, you will quickly discover that the Mason jar was invented and patented in 1858 by a Philadelphia tinsmith named John Landis Mason (1832–1902).
In the U.S., Mason jars (also referred to as Ball jars) are made of soda-lime glass and come in an assortment of colors and sizes. The color, shape, mold, production marks and closure all determine the age of a jar.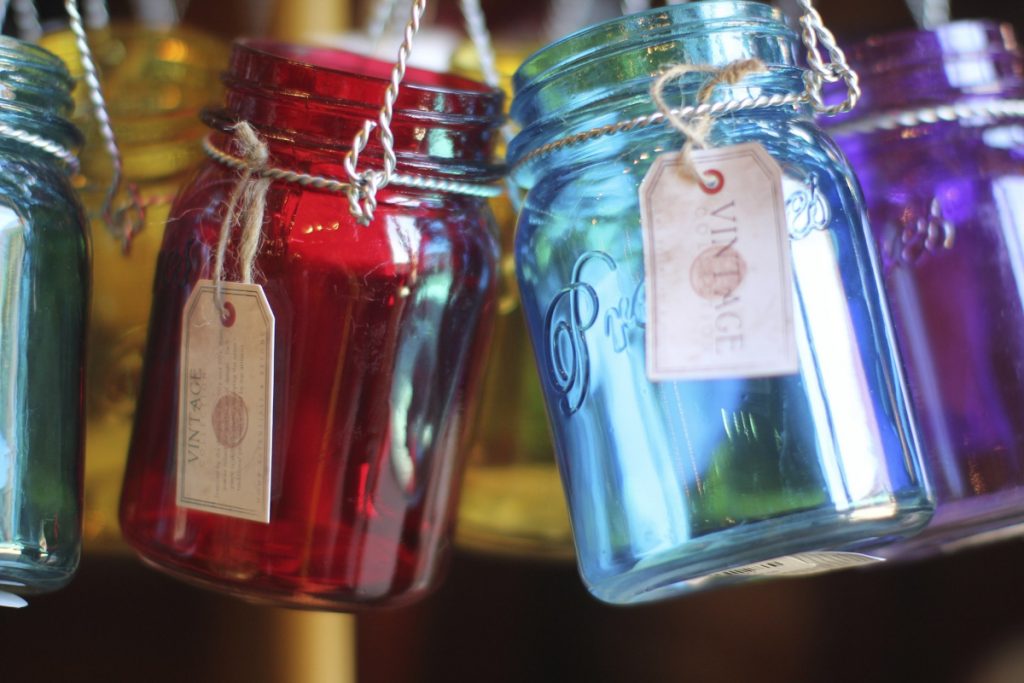 Colored canning jars are considered better for canning foods because they block out more light, which helps food retain its flavor and nutritional value longer. Rare Mason jars have an amber or dark shade of green. Rarer still are cobalt blues, blacks, and milk glass jars.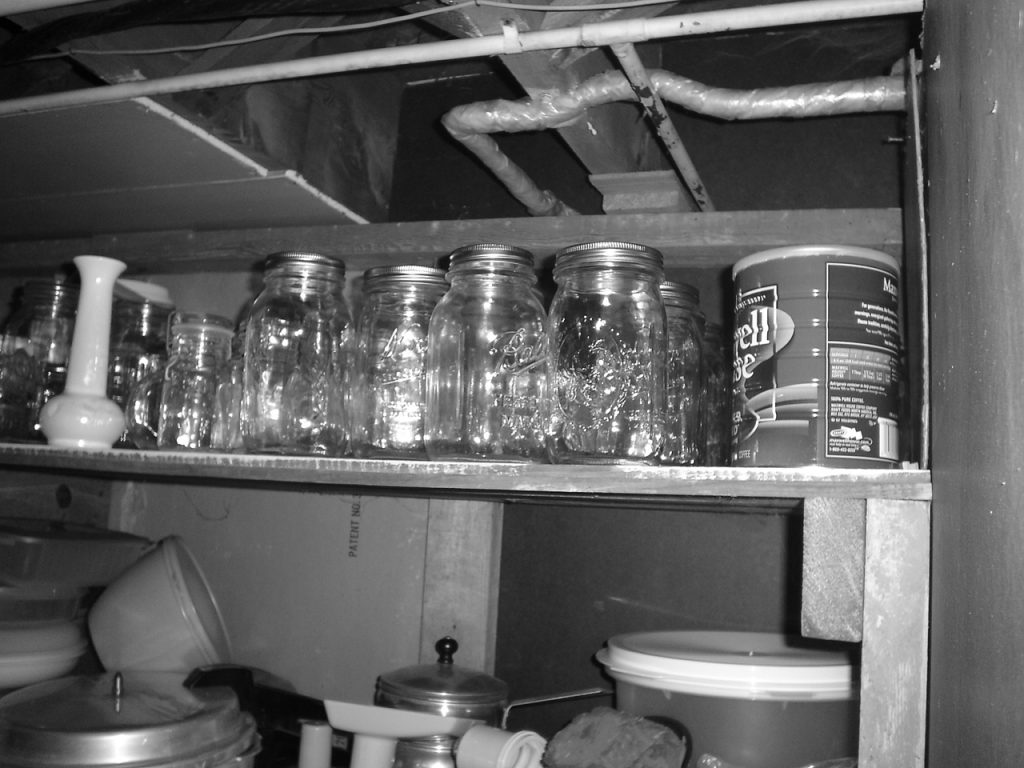 Now that you know just a little bit of their backstory, let's dust off all of those stored Mason jars and use them with these 13 Ways to Repurpose Mason Jars this Christmas.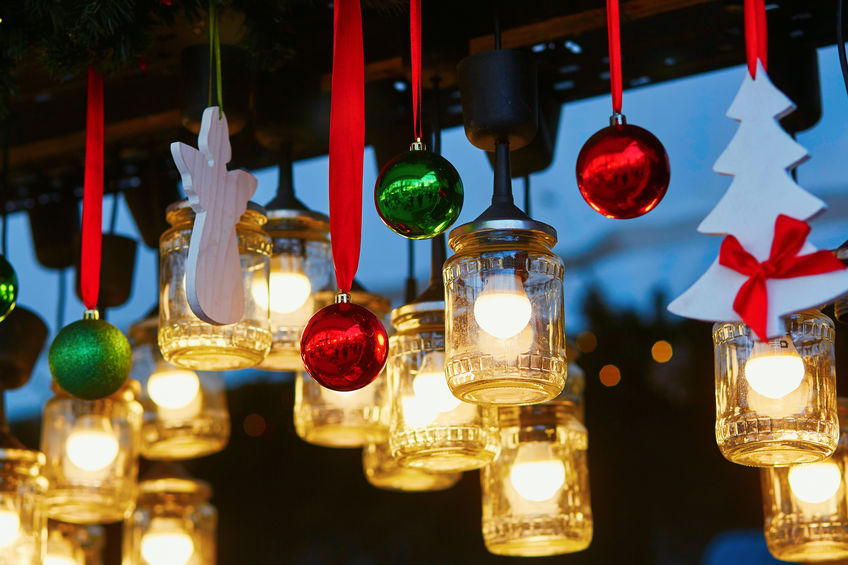 1.) Dazzling Lights
Consider using Mason jars lights to welcome guests by illuminating a dark porch, deck, patio, or any indoor/outdoor living area. The beauty of this… the lights can be used all-year-round by simply changing the additional decor to suit the holiday or season.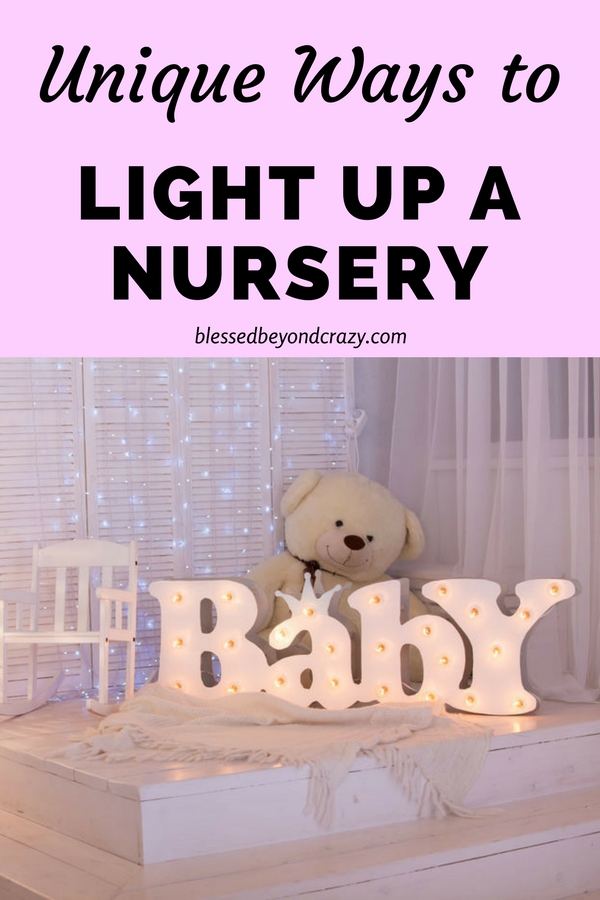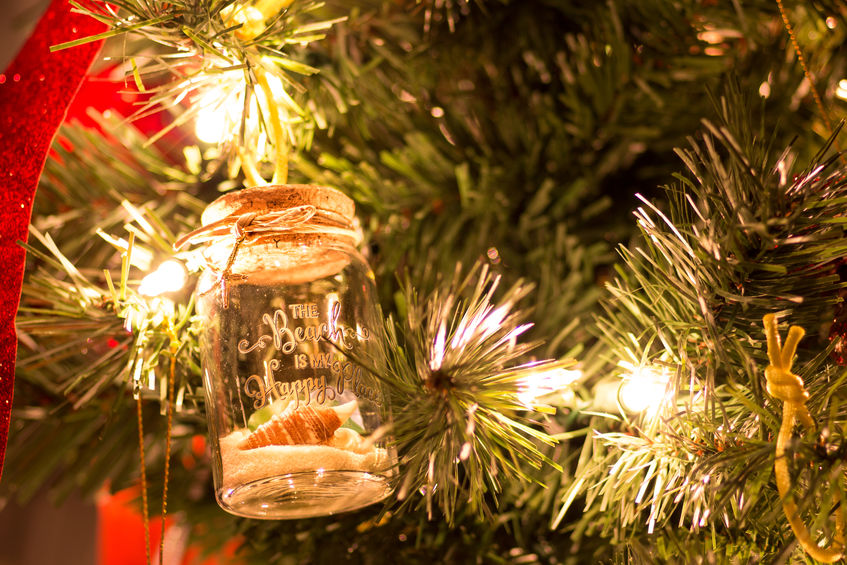 2.) Cute Ornaments
Add a little country charm to your Christmas tree this year with adorable mini Mason jar ornaments.  There are many cute styles to select from such as clear, colored, or decorated Mason jar ornaments. I personally like them all!



3.) Darling Centerpiece
You honestly do not need to spend a lot of time, money, or effort to create a lovely Christmas centerpiece. Simply place a Mason jar in the center of a pre-decorated holiday wreath and position it in the center of your table. Easy peasy!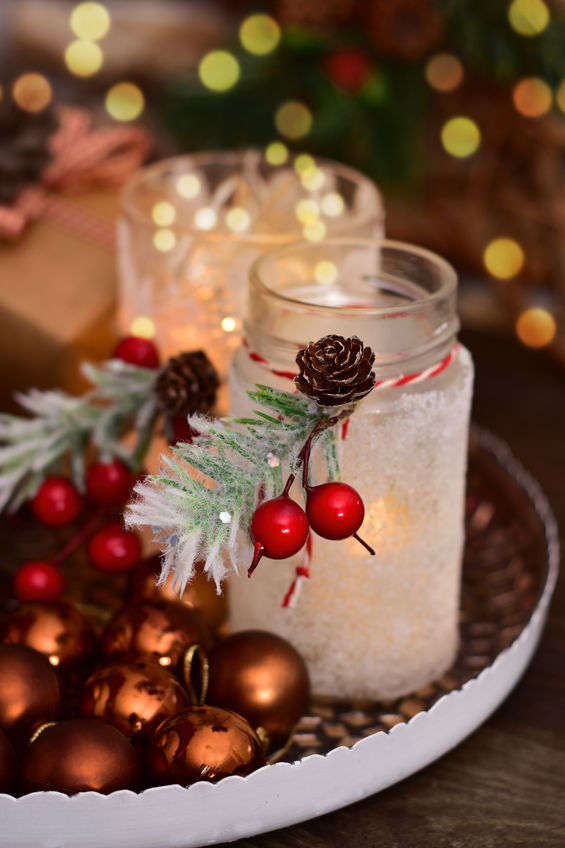 4.) Pretty Candles
Create a lovely soft glow in your home by making DIY frosted candles. Start by spraying a Mason jar with snow frost aerosol spray, allow it to dry, then place a flickering tea candle inside. (That way you need not worry about open flames, especially around small children and pets.) Add the finishing touch by hot gluing a sprig of winter greenery, a mini pinecone, and faux berries to red and white twine string tied around the neck of the jar. Voila! Instant cuteness!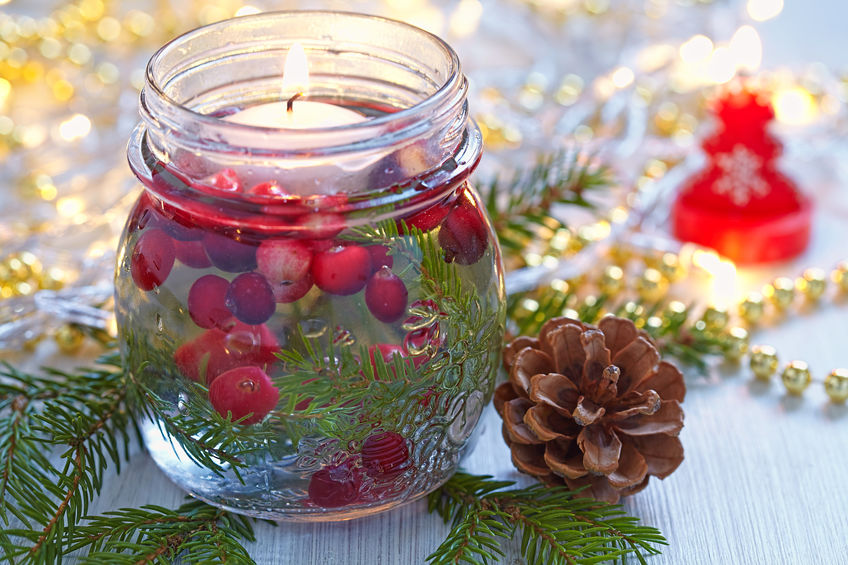 5.) Scented Winter Decor
To create scented winter decor, fill several Mason jars with winter greenery,  fresh berries, and perhaps a few drops of winter essential oils. Next, fill the jars with sparkling clear water and scented Christmas tea candles. Strategically place them around your home. The scent from the fresh greenery and scented candles will add a lovely Christmas fragrance to your entire home. Along with the flickering light, the warm scents will help create a relaxing ambiance.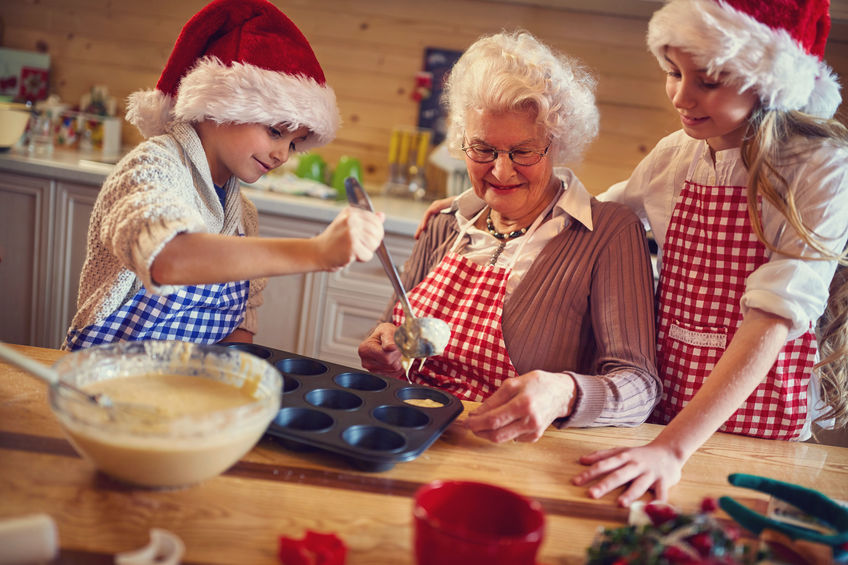 6.) DIY Gifts
Want to give a charming, practical, and easy gift to someone special in your life? Purchase items such as a festive holiday tea towel or holiday apron, roll the towel or apron up and place it inside a Mason jar. Seal the jar with a lid and finish the look by adding a rustic burlap bow, and chalkboard Christmas tag. Easy DIY Christmas gift in a jar!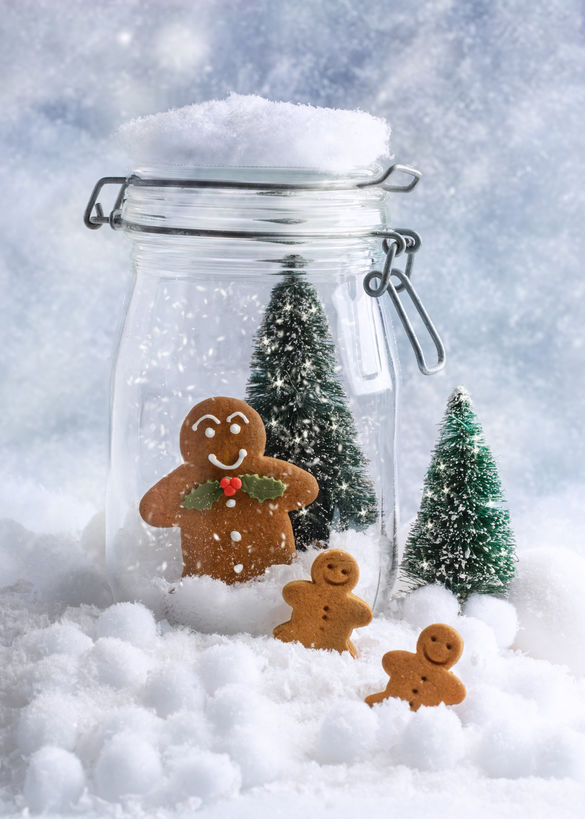 7.) DIY Snow Globes
In a matter of minutes, you can quickly turn a Mason jar into your very own personalized DIY Snow Globe! Simply glue miniature Christmas figures
such as a miniature Christmas tree, gingerbread man, Santa, reindeer, snowman, penguin, etc., onto the bottom of a Mason jar lid. Add a small amount of fake snow, then place the jar over top of the lid. Carefully screw the jar onto the lid. All finished! (With a little supervision, this would be a fun activity to do with your kids or grandchildren.)

8.) Tableware
Whenever I host a party, I like to prep as much as I can beforehand. Mason jars are some of my favorite items to use. For example, use Mason jars to serve make-ahead food items such as overnight breakfast parfaits, delicious layered pasta or lettuce salads, party dips, both hot and cold soups, and yummy desserts.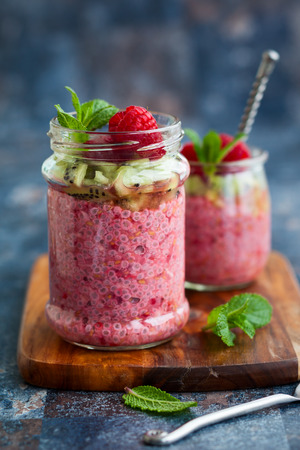 As you can see, the use of items such as simple Mason jars is an affordable and delightful way to serve all kinds of foodstuff.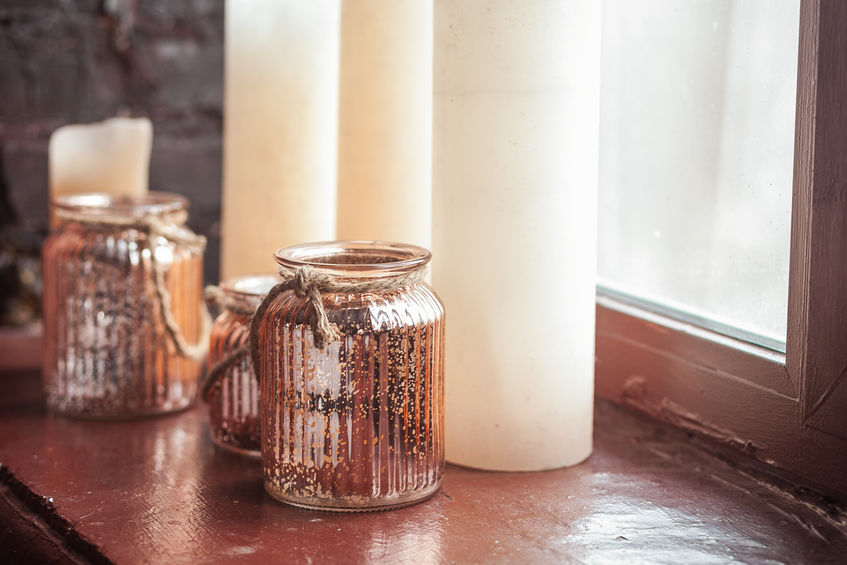 9.) Painted Decor
Get in the holiday spirit by using metallic paint to cover the inside of various sizes and styles of Mason jars. (This is an easy DIY for literally any holiday.) You can also use craft chalkboard paint on the outside of the Mason jars, then after the paint is dry, draw or write a fun message (see #3). For the final touch, tie a piece of twine around the neck of the jar.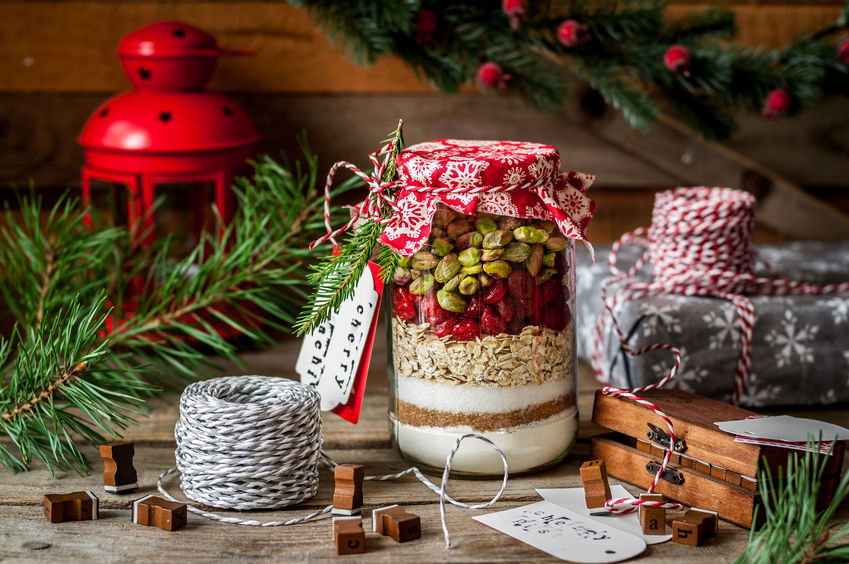 10.) Edible Gifts in a Jar
Delicious homemade edible gifts in a jar always seem to make appropriate Christmas gifts. Items such as your favorite cookie mix, homemade jams, jellies, sauces, and BBQ sauce are always heartily received. That's probably because homemade edible gifts are perceived as being extra special because they are made from scratch. Edible gifts in a jar are perfect for family, friends, co-workers, neighbors, teachers, and more.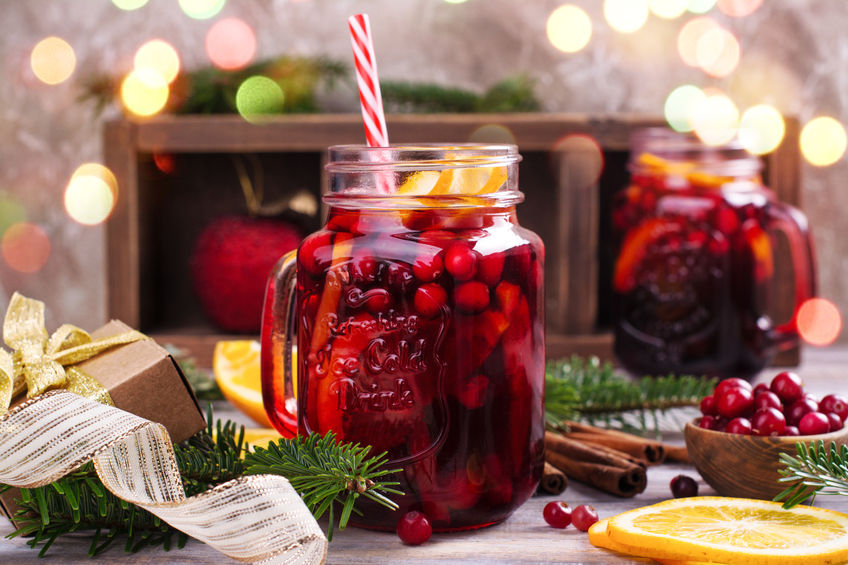 11.) Glassware
Add a little rustic flair to your Christmas party by serving drinks in country-style Mason jar glassware. It certainly is a great way to serve cheery beverages such as mulled apple cider, smoothies, punch, holiday sangria, cocktails, or refreshing sparkling detox water!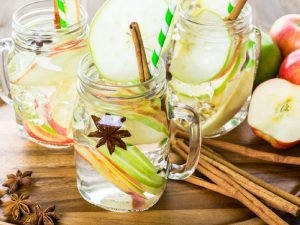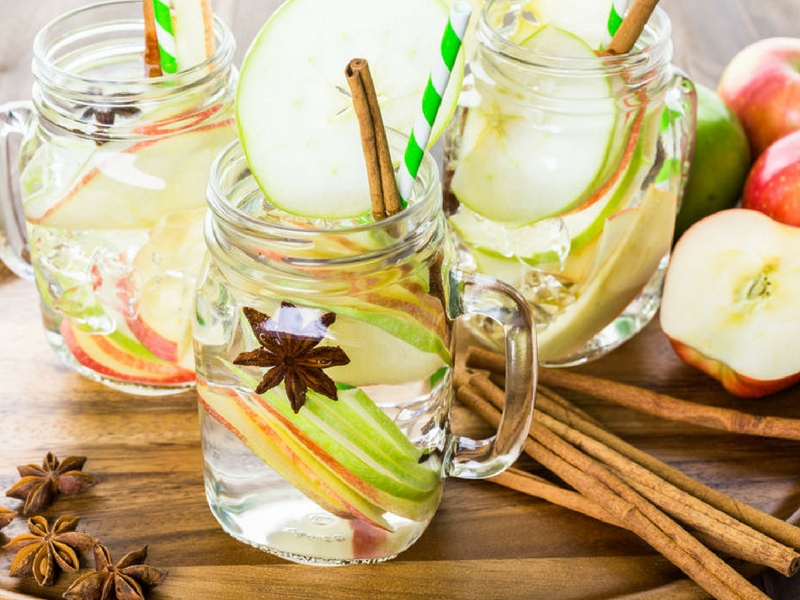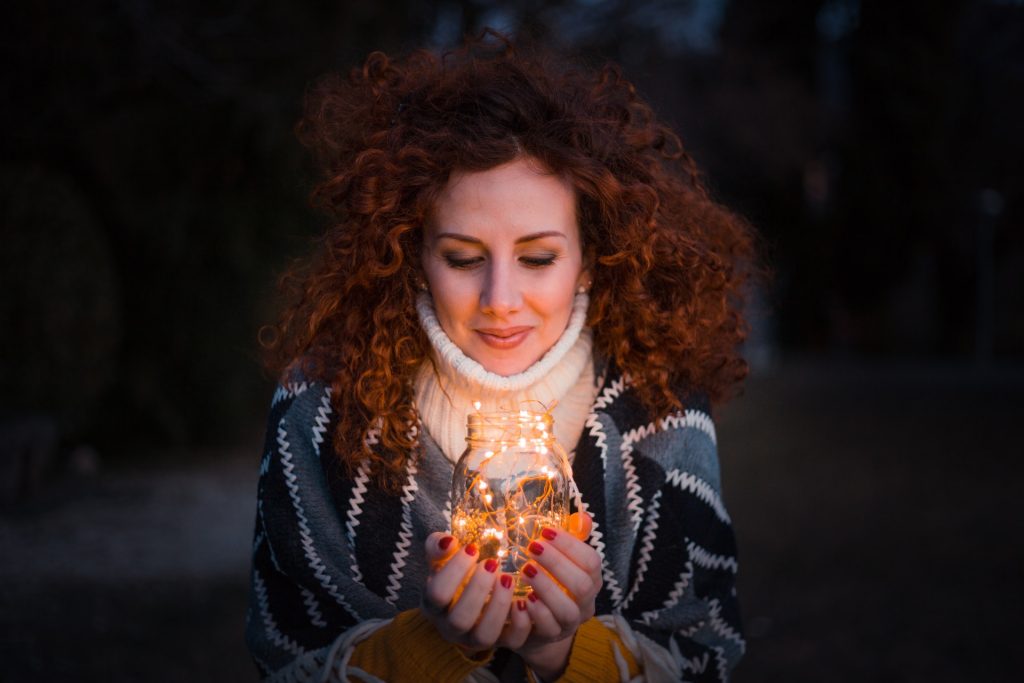 12.) Twinkle Fairy Lights
Add a little enchantment to your winter decor by placing a string of battery operated twinkle lights inside several Mason jars. Scatter the twinkle lights around, e.g., on your mantle, windowsill, bathroom vanity, kitchen countertop etc… Next, dim your overhead lights and enjoy the magic created from these simple, yet fairytale-like glowing Mason jars!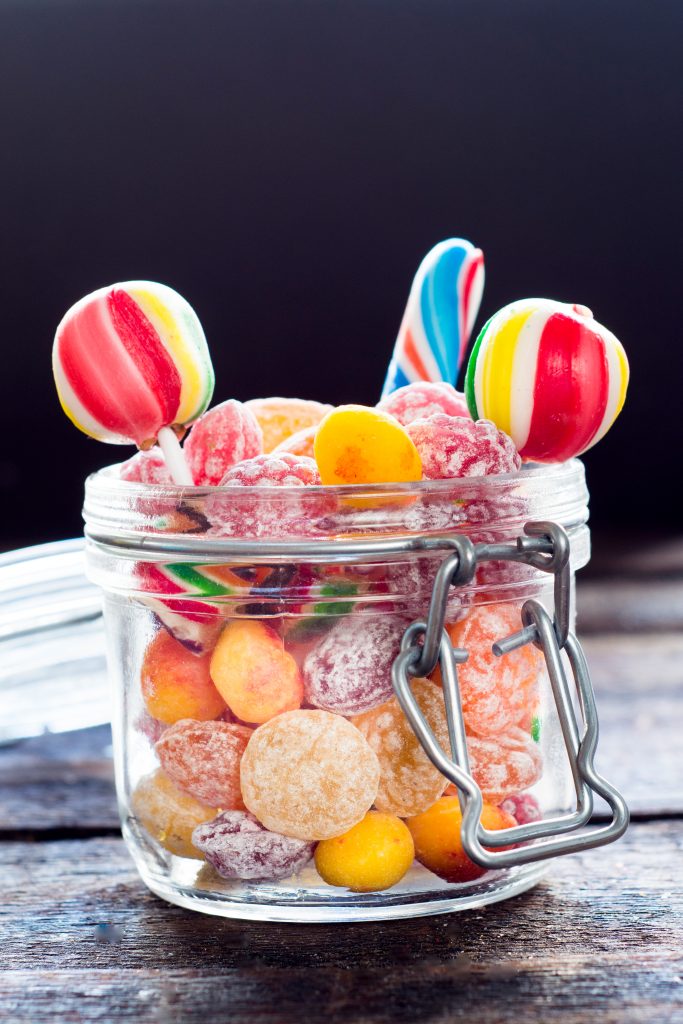 13.) Party Favors
Send everyone home with a Mason jar filled to overflowing with colorful candies or treats such as homemade Sugar and Spice Pecans. Add a cute tag and furnish each guest with a jar as they leave the party. They'll have fun munching on these special treats long after the party is over.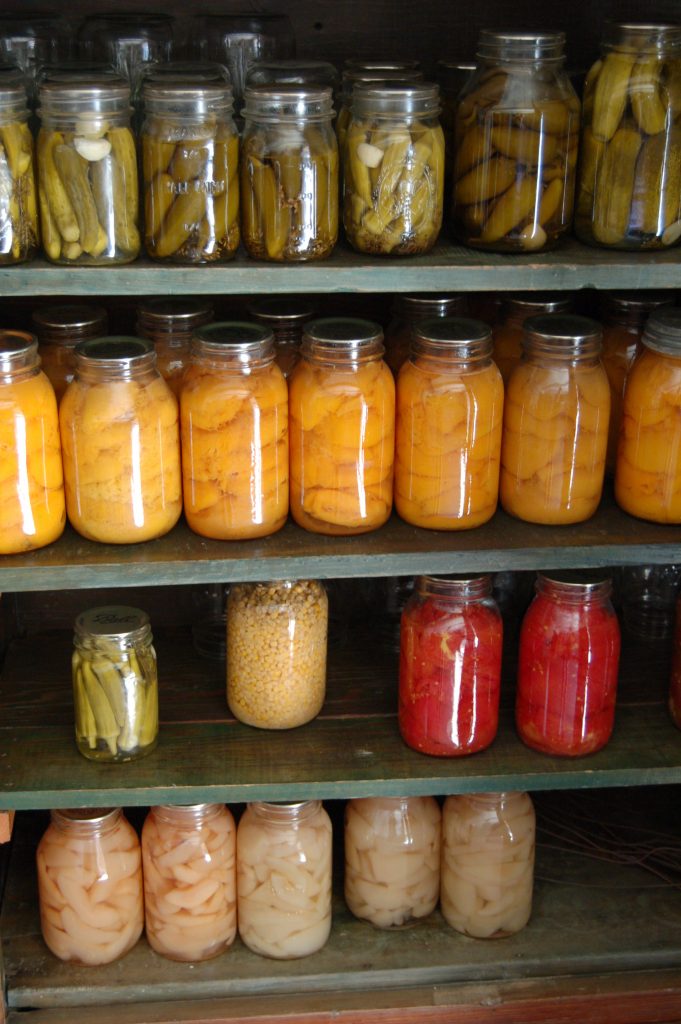 The Versatile Mason Jar
There really are unlimited ways to use versatile Mason jars this Christmas so go empty a couple of jars and have fun decorating!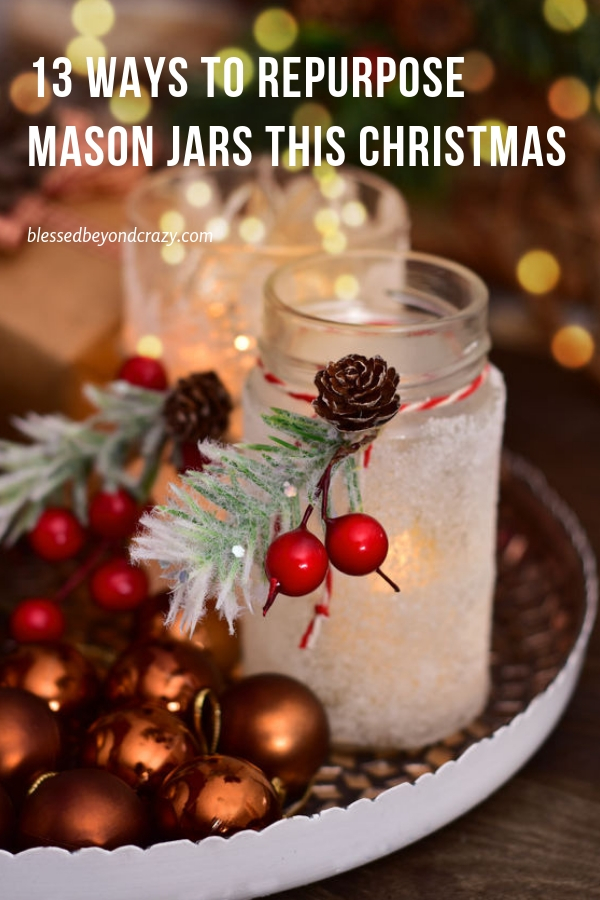 Happy holidays!
Linda
More great ideas: