Did you know that engaging in arts and craft activities is critically important to the social, cognitive, and emotional development of a child? Encouraging creativity helps children gain important skills that may directly correlate to their long-term achievements in school and activities later in life. In today's post, let's take a look at 3 Developmental Benefits of Kids' Arts & Crafts.
To help support our blogging activities, our site contains affiliate links. If you make a purchase from a link on our site, we may receive a small percentage of that sale, at no extra cost to you. Blessed Beyond Crazy is a participant in the Amazon Services LLC Associates Program, an affiliate advertising program designed to provide a means for sites to earn advertising fees by advertising and linking to amazon.com.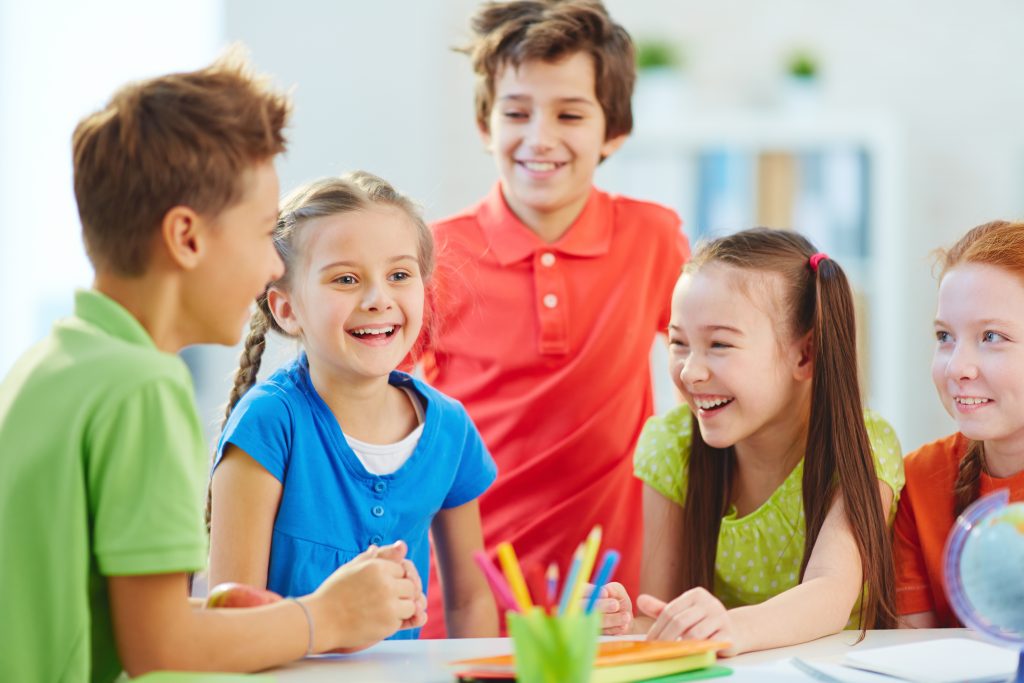 If you do a little research, you'll quickly learn that arts and crafts provide many positive benefits and can be advantageous to children's educational development. In addition, children who are encouraged to be creative, generally feel a sense of accomplishment and achievement after a project is completed. Arts and crafts also encourage important visual processing skills, such as detecting of sequences and pattern recognition. For example, children use these skills for solving math problems and reading.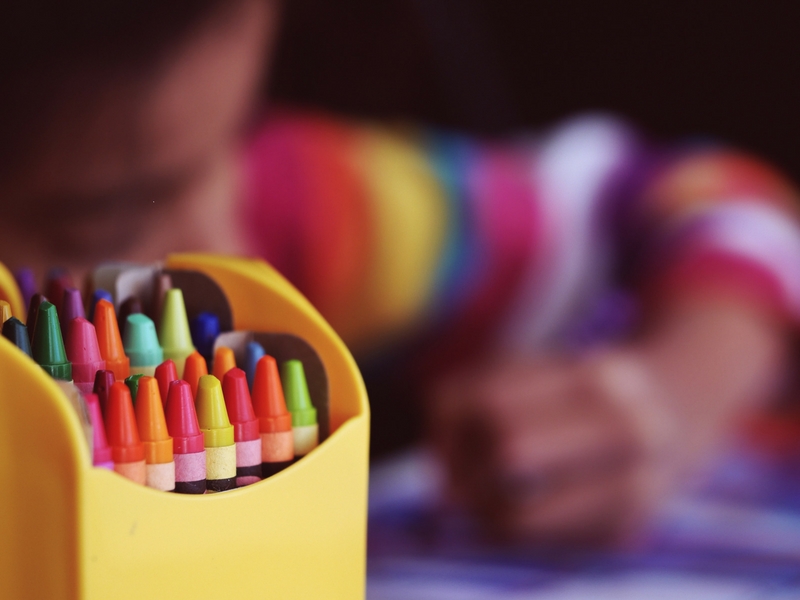 Painting, coloring, drawing and cutting are just a few arts and craft activities that require children to use both of their hands in sync. This is important because good bilateral coordination is required to perform such activities as typing, playing instruments, or sports.


It's important to provide children with age-appropriate kid's drawing and painting supplies. Provide smaller children with jumbo crayons and sidewalk chalk, finger paints, and washable markers. Older children enjoy supplies such as twistable colored pencils, drawing stencil kits, or gel markers.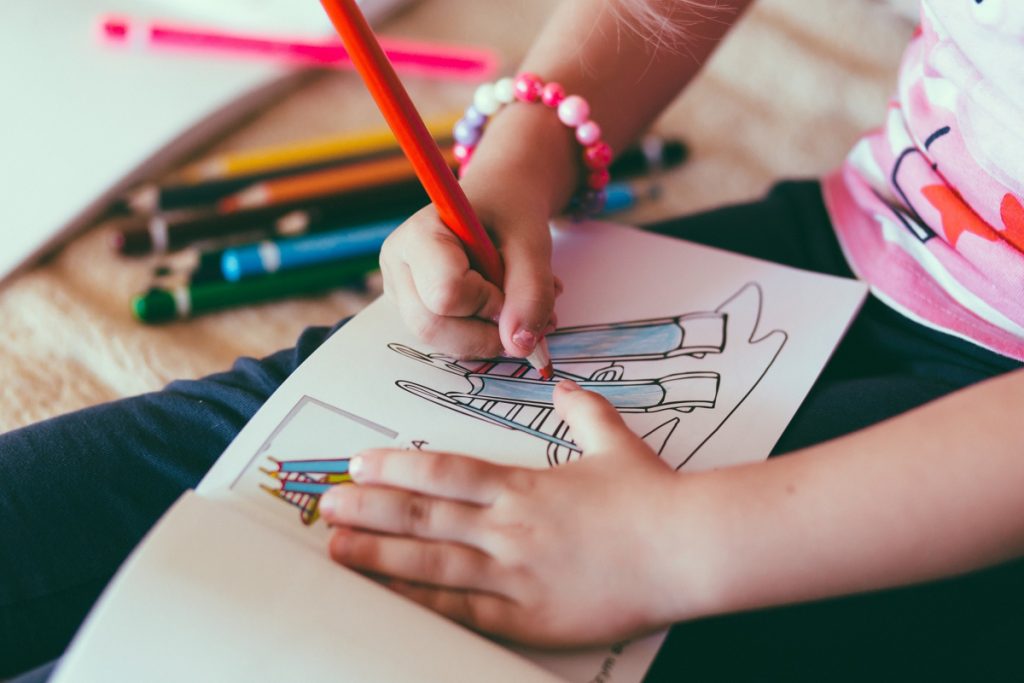 Fine Motor Coordination
Activities such as drawing shapes, coloring within the lines, or cutting out patterns accelerate the development of fine motor coordination in children. Hands-on arts and crafts improve hand-eye coordination and combine both cognitive and fine motor skills.


These skills are essential for healthy development and are needed for writing, eating, and dressing. Since it's important for children to develop strong muscles in their hands and wrists, be sure to keep crafts supplies on hand. Consider basic items such as safety scissors, kids' foam and felt shapes, Play-Doh, and finger paints.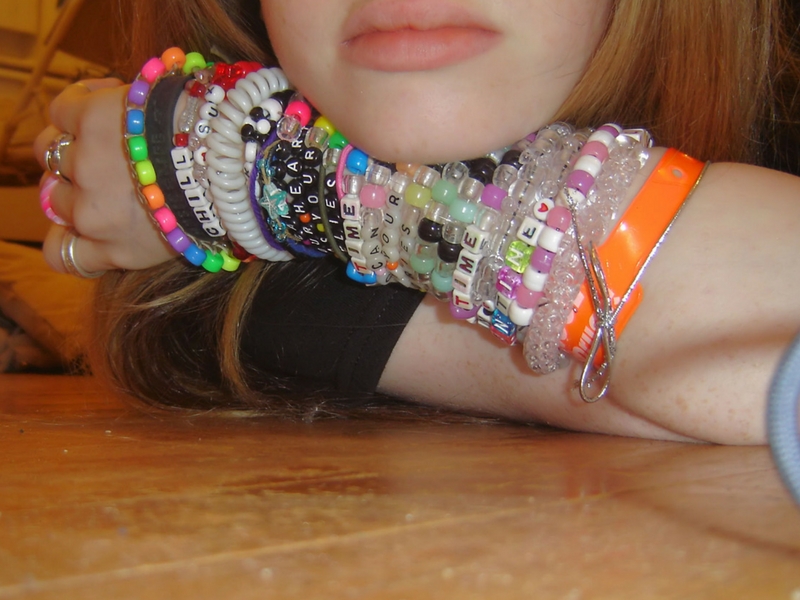 Executive Function & Self-Regulation
As adults, we understand that things don't always go exactly as we hoped, therefore it's important to teach children executive function.
Executive function is defined as a set of mental skills that help us:
manage time
pay attention
switch focus
plan and organize
multitask
remember details
do things based on experience
filter what we do and say
Oftentimes, we must change plans and develop another way to accomplish a particular goal. Waiting patiently, working independently, and paying attention to detail is thus important life skills for children to acquire. Many arts and crafts promote life lessons such as flexibility, patience, self-control, responsibility, and reasoning. Craft supplies such as craft kits and books help to promote healthy self-regulation and executive function.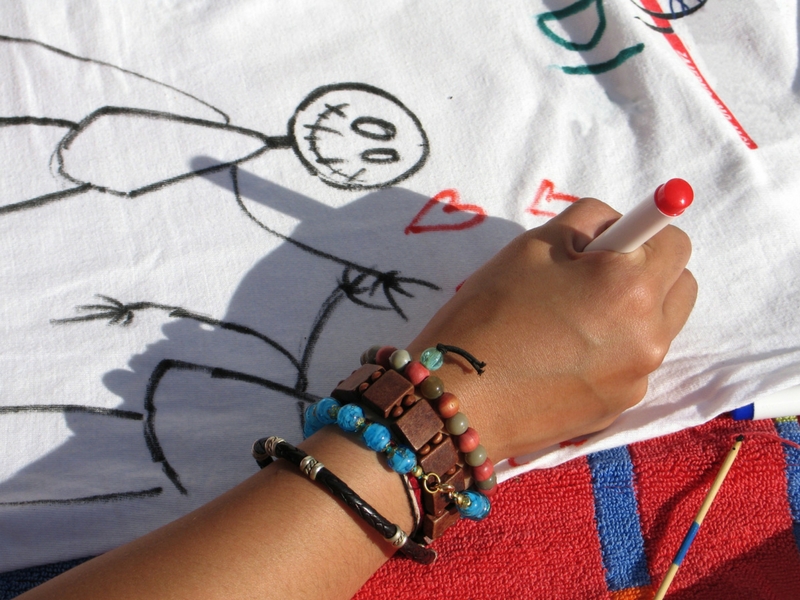 Self-Esteem
Completing a project allows a child to feel a sense of accomplishment and achievement. Therefore, it is important to choose age-appropriate arts and craft supplies that will help them achieve success. Furthermore, as children grow in their skill level, you can gradually add more challenging components.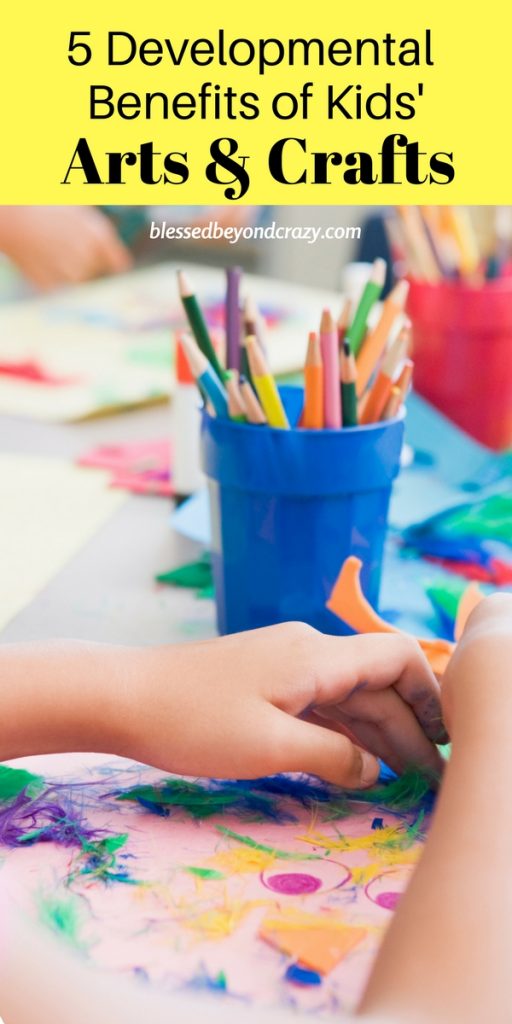 Because there really are 5 Developmental Benefits of Kids' Arts & Crafts, personally, I think every child should have supplies on hand.
Have fun!
Linda
More great ideas: