If you are in need of a great gift for your boss or coworker, today's post is for you! It doesn't matter whether you need gifts for a birthday, Boss's Day, Secret Santa or holiday gift exchange. Whatever the occasion you might find just what you're looking for in the following Fun Coworker Gift Ideas!
---
To help support our blogging activities, our site contains affiliate links. If you make a purchase from a link on our site, we may receive a small percentage of that sale, at no extra cost to you. Blessed Beyond Crazy is a participant in the Amazon Services LLC Associates Program, an affiliate advertising program designed to provide a means for sites to earn advertising fees by advertising and linking to amazon.com.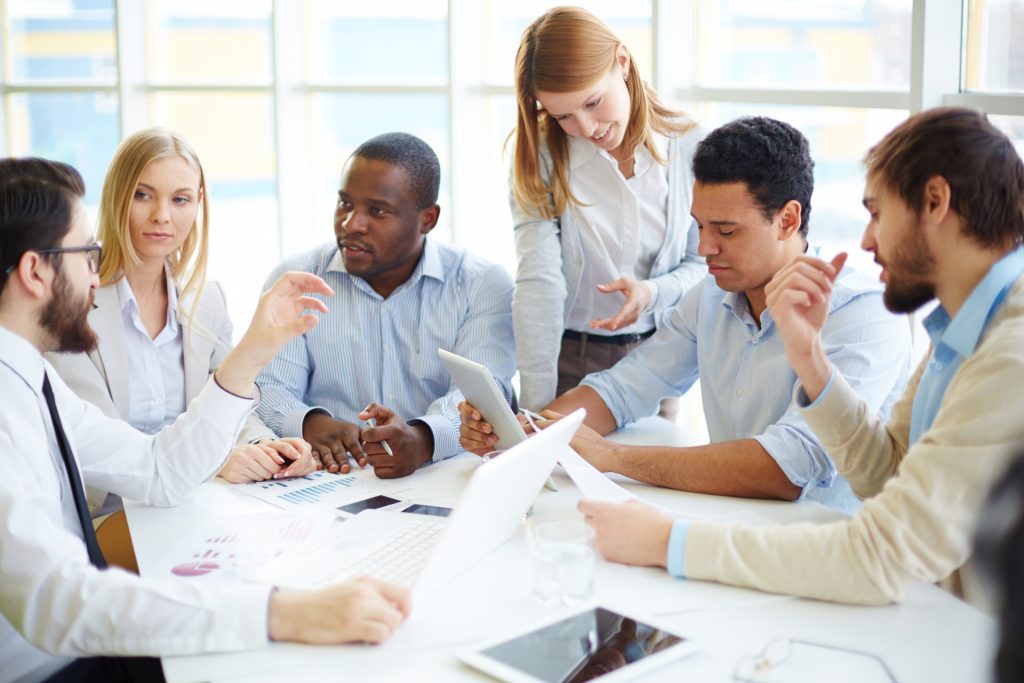 Sometimes it may be difficult finding the perfect gift for a colleague because some people can be super hard to buy for, the person is new to the office or you simply do not know your coworkers well.
No matter! Since pretty much every single person enjoys receiving a thoughtful gift, you're sure to put a smile on your colleague's face with one of these fun Coworker Gift Ideas!
It's always a great surprise to find a gift waiting to be opened, therefore consider leaving a present on their desk!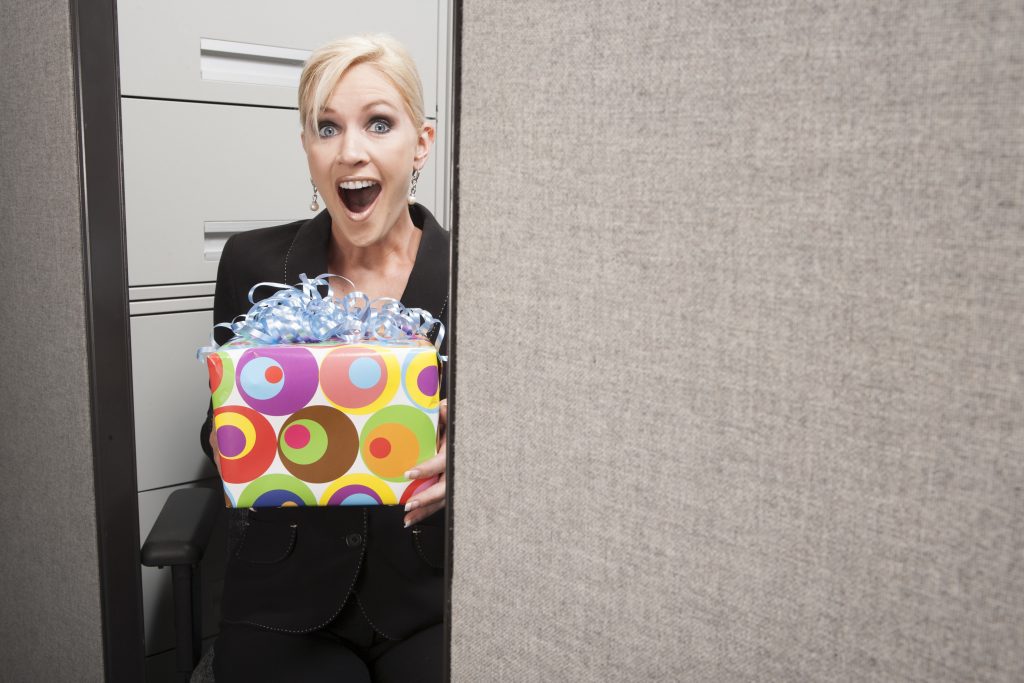 A fun surprise will put a smile on anyone's face and helps them feel appreciated and special.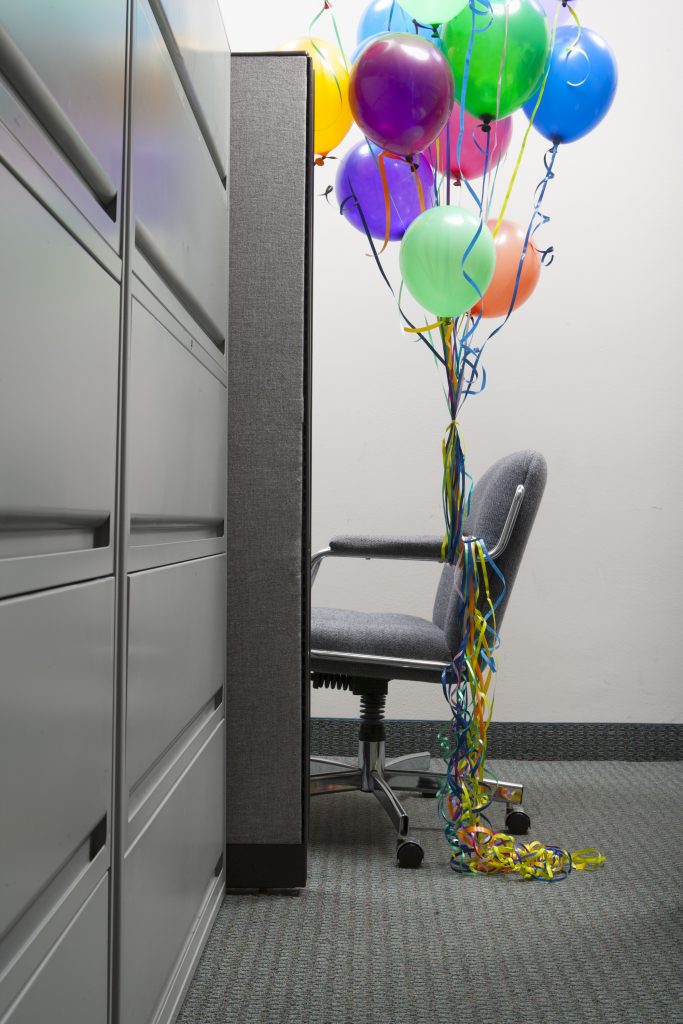 Add to the celebration by tying balloons to their chair!
Check out unique and tasty 17 Incredible Birthday Cake Alternatives
Gifts under $10
Post-it Cat Figure Pop-up Note Dispenser
High Heel Stapler
Tree Branch Shaped Gel Ink Pens
Check out How to Make a Cupcake Bouquet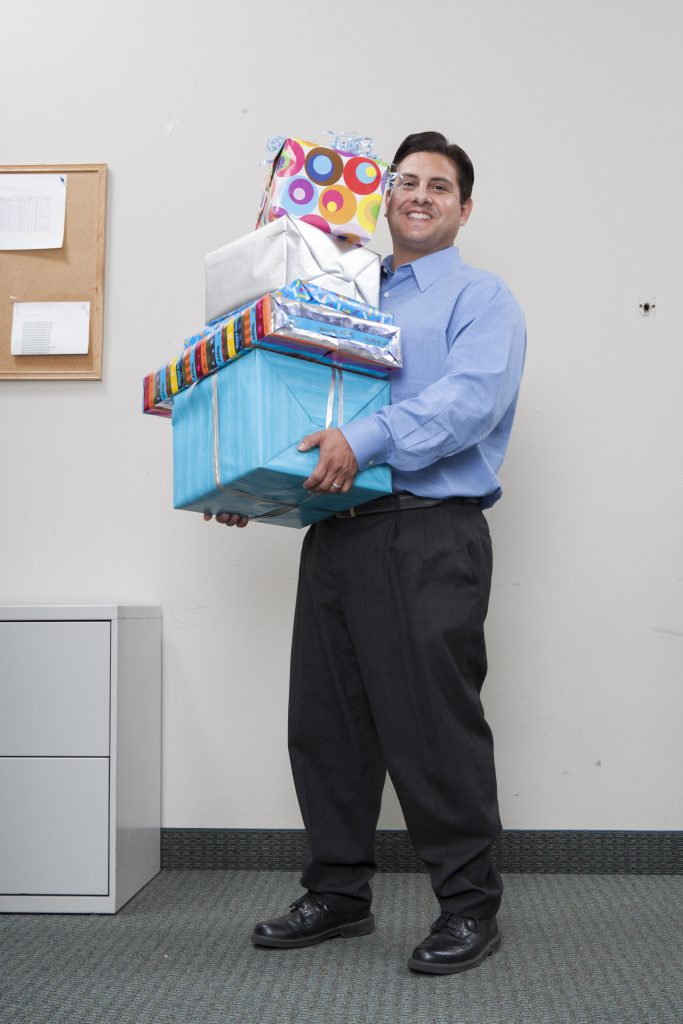 Gifts under $20
Contigo AUTOSEAL Insulated Stainless Steel Travel Mug
Albert Einstein Paper Clip Holder
'The Butt' Office Supply Station
Golf Pens with Golf Bag Holder
How to make DIY Gold Splatter Paint Balloons
How to make an Ugly Sweater Cake
Gifts under $35
Airtight Cold Brew Iced Coffee Maker and Tea Infuser
ComfiLife Gel-Enhanced Non-slip Coccyx Memory Foam Seat Cushion
Hand Pen Holder with Magnetic Back
Bamboo Monitor Riser Organizer
Magnetic Levitation Floating Globe
Zen Reflections Juniper Bonsai
Waterfall Globe Aquarium
Cute and Functional Desktop Vacuum Cleaner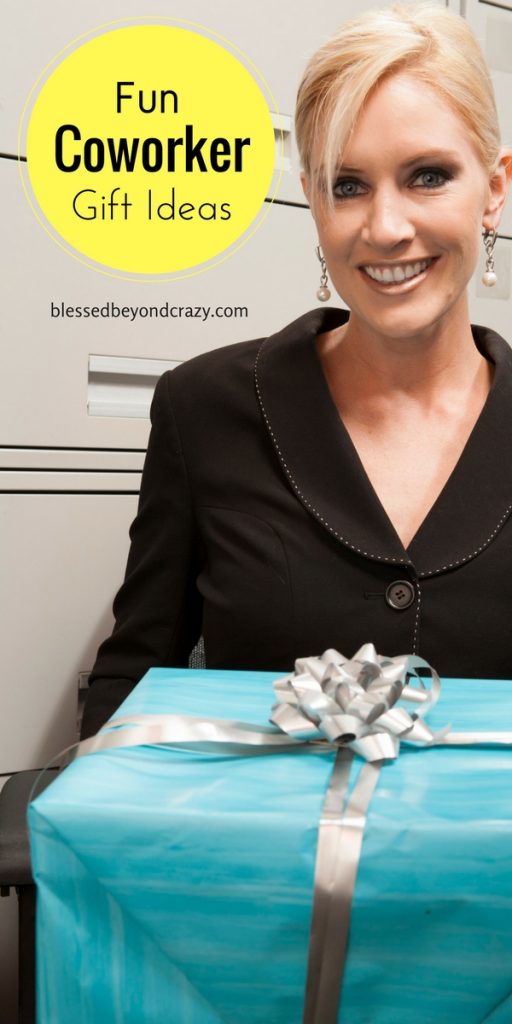 Have fun at your next office party or special day!
Linda
More great ideas: