Did you know that beautiful serving trays fit nicely into any lifestyle and can serve a plethora of practical everyday uses? Yes, something as simple as a tray can have multiple purposes and come in handy.
To help support our blogging activities, our site contains affiliate links. If you make a purchase from a link on our site, we may receive a small percentage of that sale, at no extra cost to you. Blessed Beyond Crazy is a participant in the Amazon Services LLC Associates Program, an affiliate advertising program designed to provide a means for sites to earn advertising fees by advertising and linking to amazon.com.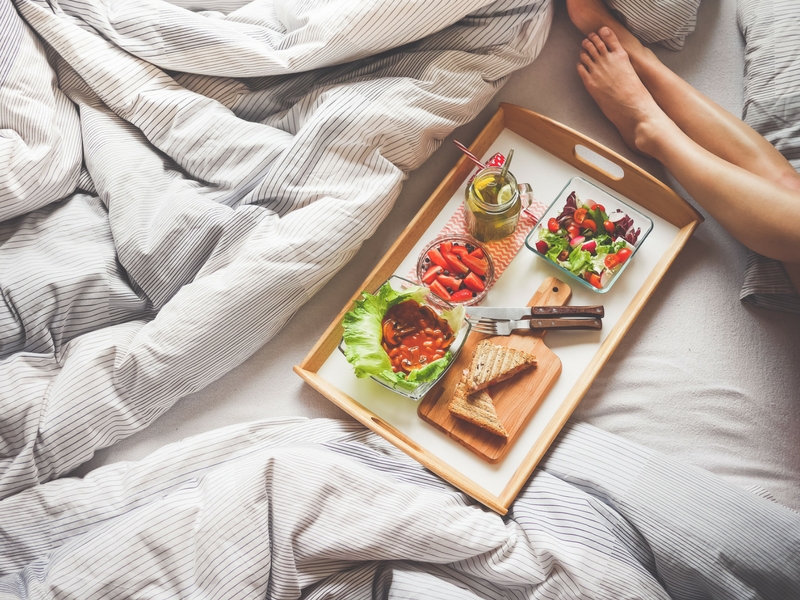 Handsome serving trays are undoubtedly versatile accessories to have in any home.
While serving trays make breakfast in bed even more delightful, they can also use them to serve food and drinks to guests, use them as organizational aids, and incorporate them into your home décor as lovely accent pieces.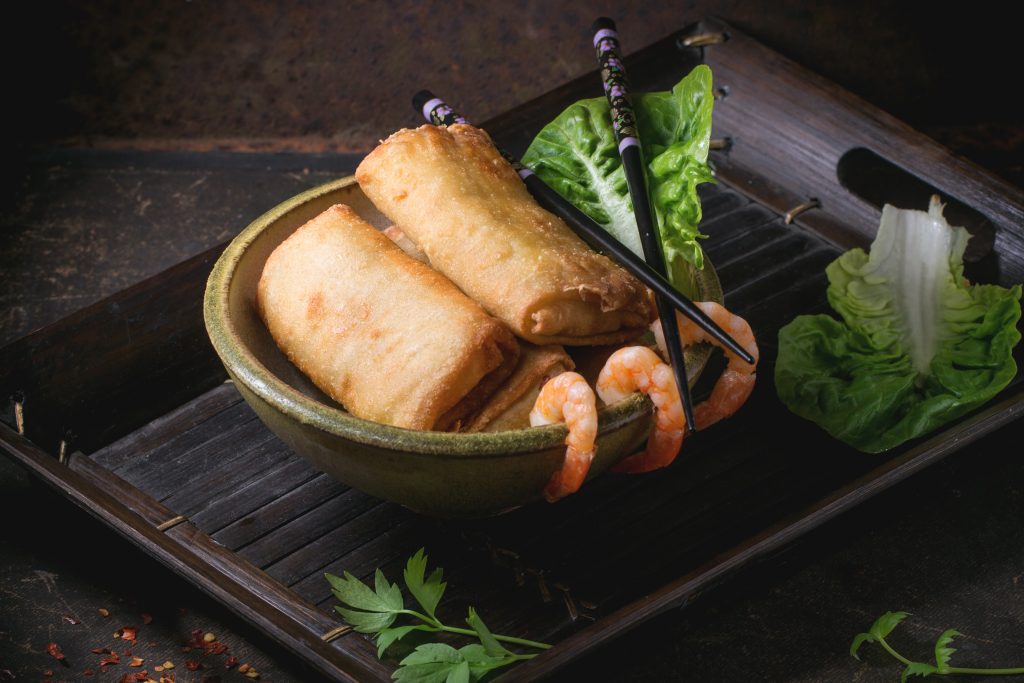 The size, shape, and style of serving trays depend on personal taste and how you plan to utilize it.
The most common materials used to manufacture serving trays are:
Wood
Metal
Stainless steel
Plastic
Glas
Melamine
Ceramic
Acrylic
Bamboo
Marble



Did you know that wood serving trays are wildly popular? Why? Because they are easy to integrate into any room of your home.
In addition, they add a touch of rustic romance to your space.
A wooden tray is perfect to hold items like remote controls, coasters, and magazines. For a more decorative look, place several candles, flowers, and other decorations on it.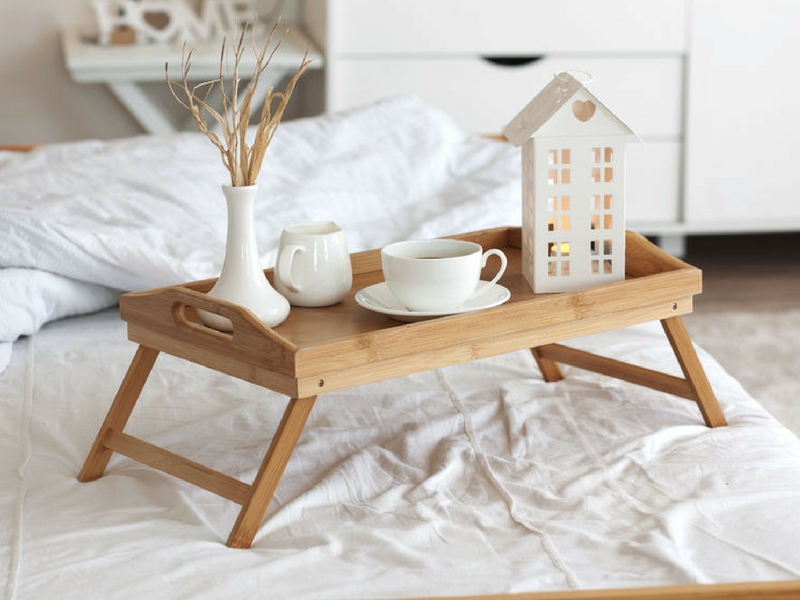 Serving trays designed with handles and raised sides help to contain food and prevent drinks from spilling. In addition, they make it easy to carry food, drinks, and tableware from the kitchen to other areas in your home.
Utilitarian lap trays can hold anything and everything, like candles, perfumes, photos, flowers, and food and beverages are just some of the things you can put on these serving trays.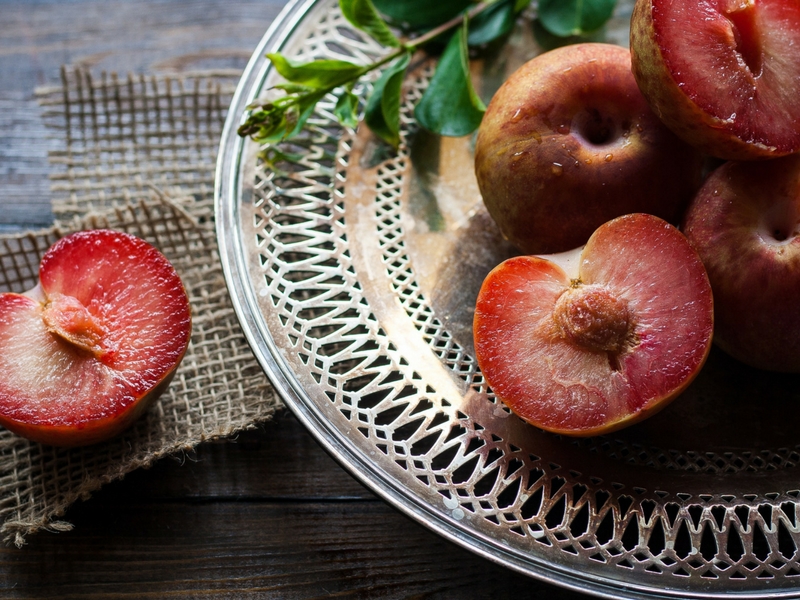 It seems that metal serving trays are timeless and have a natural elegance about them.
Also, a metal serving tray helps make your space seem more sophisticated and are a beautiful way to serve fresh fruits, cocktails, and pastries, or to simply display your favorite vase with freshly cut flowers.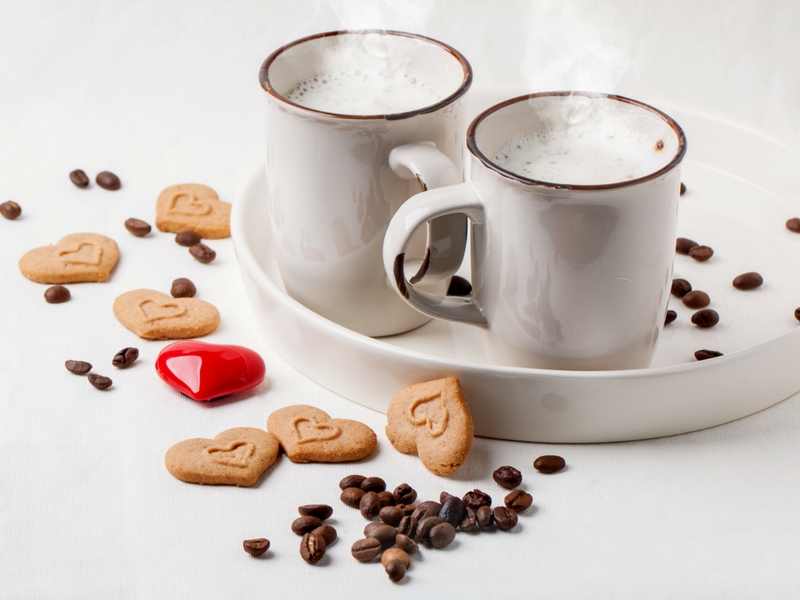 Your kitchen or dining room table makes a convenient home for handy ceramic serving trays. Most of all, they are perfect for organizing kitchen essentials like salt and pepper shakers, oil, honey, potted herbs, plates, napkins, glasses, etc…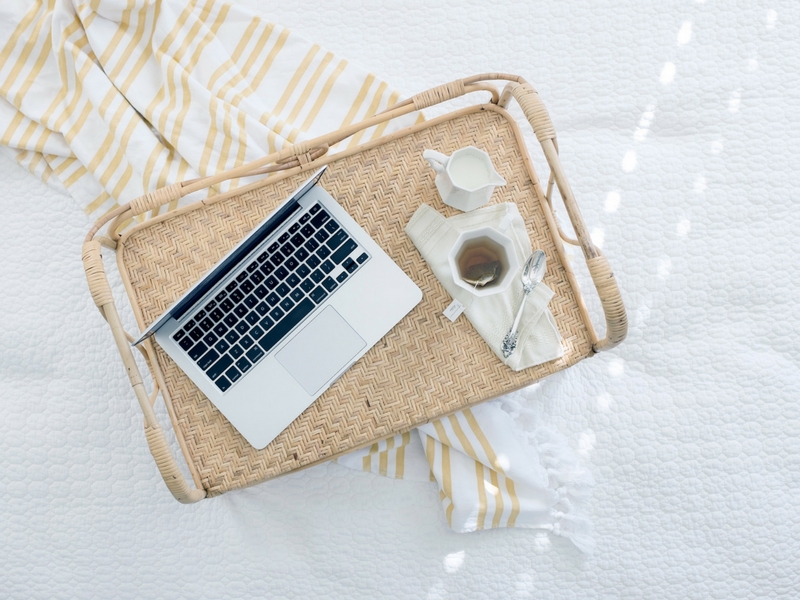 Rattan trays have a natural, earthy look and complement any room, especially the bathroom.
Hence, you can display fresh towels and soap for your overnight guests or prevent clutter by organizing moisturizers, makeup, cologne, and other essentials.
Since the rattan is lightweight, a rattan tray is perfect for anyone on the move and works well both indoors and out.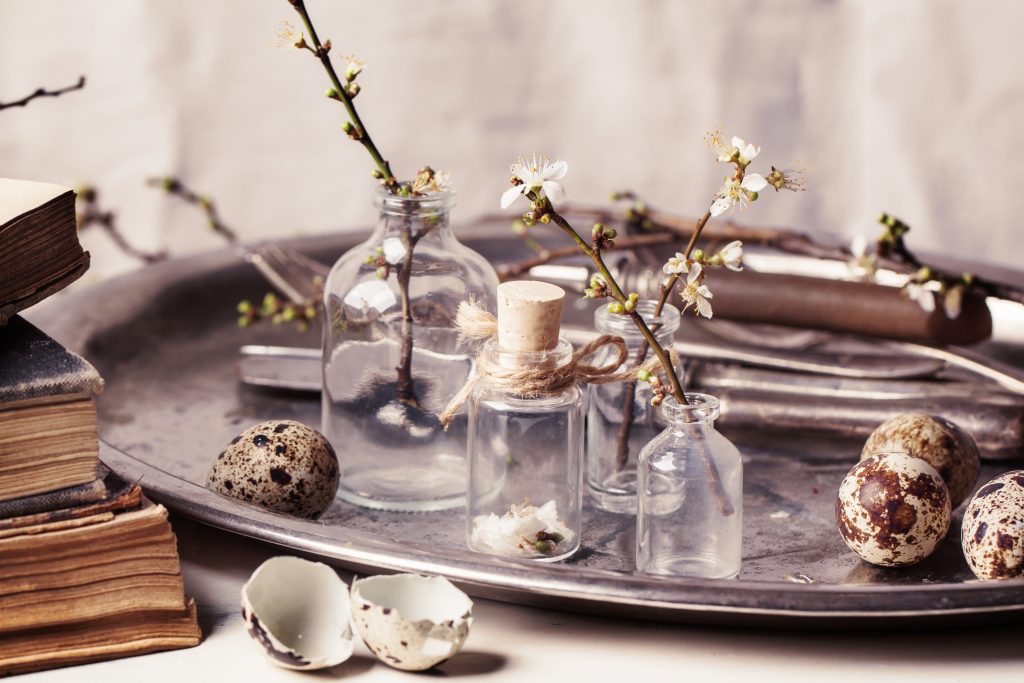 Objects like decanters, perfume atomizers, jewelry pieces, fine china, and crystal pieces have a classic beauty to them. Rather than locking them away, create a sophisticated allure, and display their artistry on a vintage serving tray.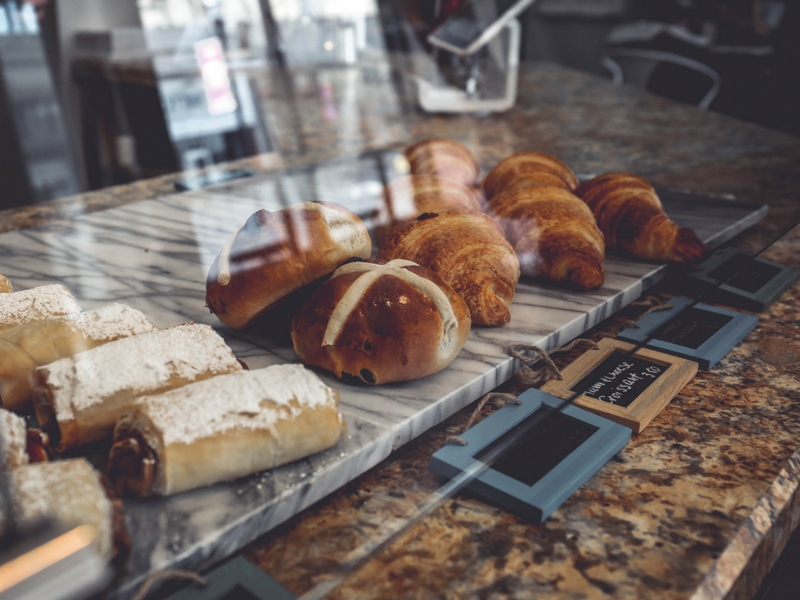 Gorgeous marble serving trays are always classy and are a lovely way to add style and grace to your home. Furthermore, because marble is naturally cool to the touch these tray works well for a variety of purposes.
A marble tray is wonderful for serving appetizers, bread, meats and cheeses, and much more.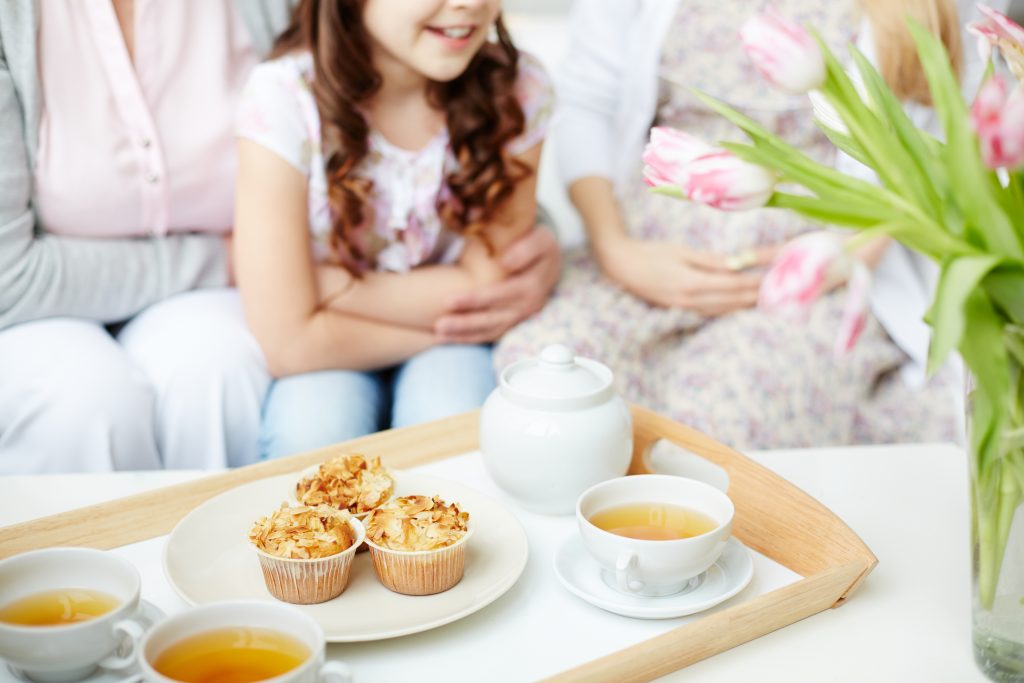 Finally, from plain and simple to extra swanky, you're sure to find the perfect tray.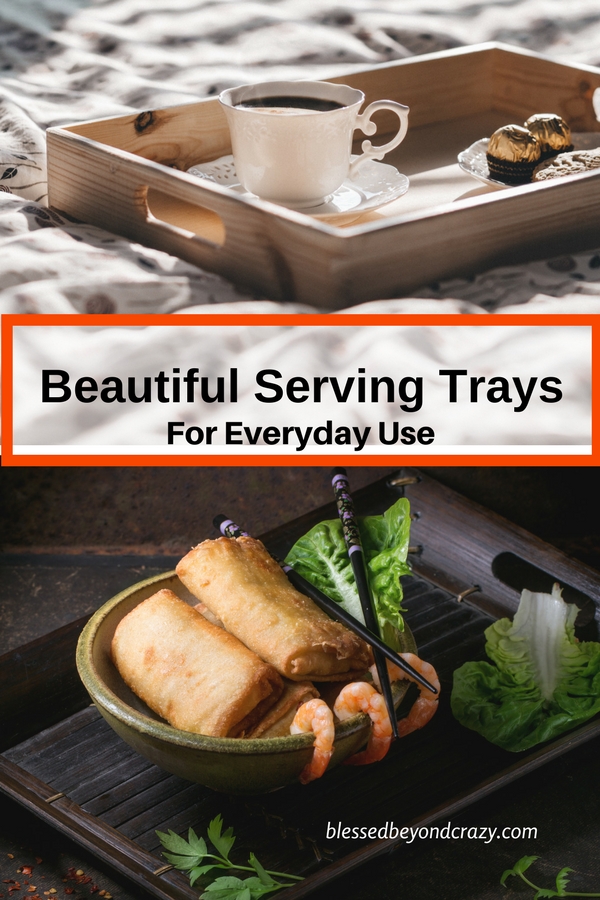 Have fun and enjoy shopping!
Linda
More great ideas: