Children will have fun making these super easy and super cute Halloween Sugar Cookies.

These fun Halloween Sugar Cookies started with a simple recipe for Sugar Cookies – Click here for a gluten free sugar cookie recipe.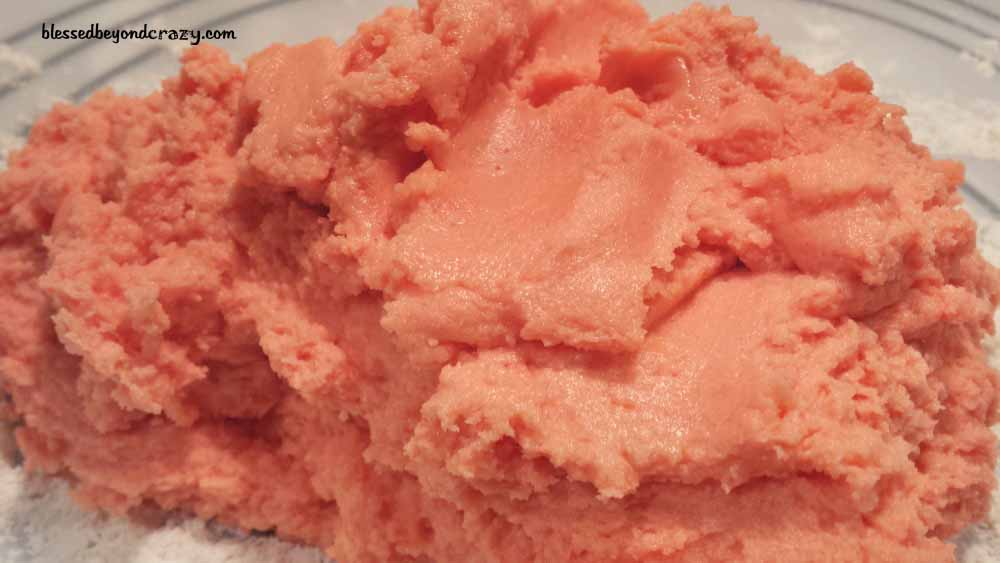 Next, I added drops of red and yellow food coloring into the dough until I obtained the orange color that I wanted. I used 2 drops of red food coloring per three drops of yellow food coloring. I sprinkled my working surface with a little gluten free flour and rolled out the dough to approximately 1/4 inch thickness. I used a cookie cutter to cut out the shapes.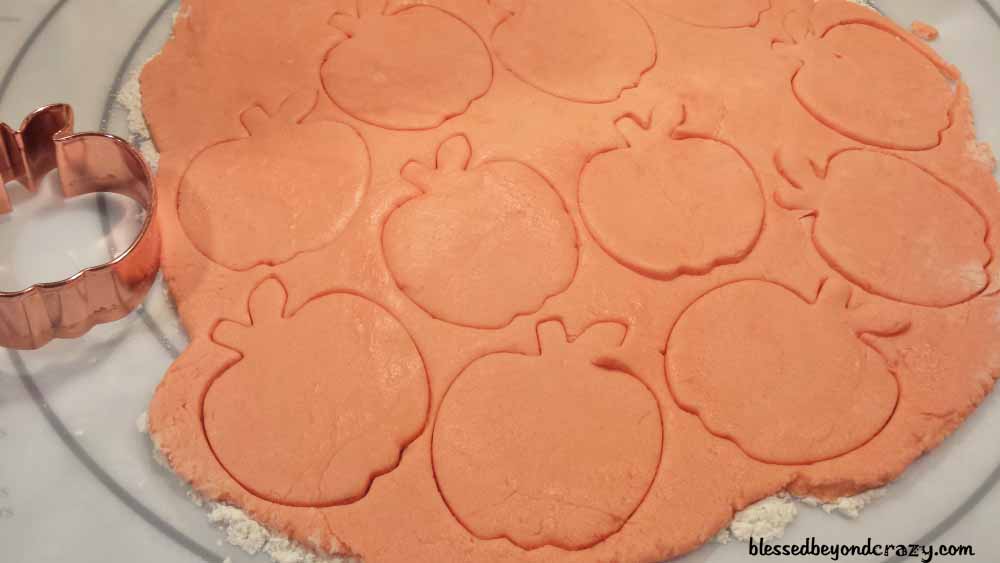 I think that these cookie shapes can pass for either apples or pumpkins.
I placed the cookies onto a greased cookie sheet and baked them at 350 degrees for 10 minutes.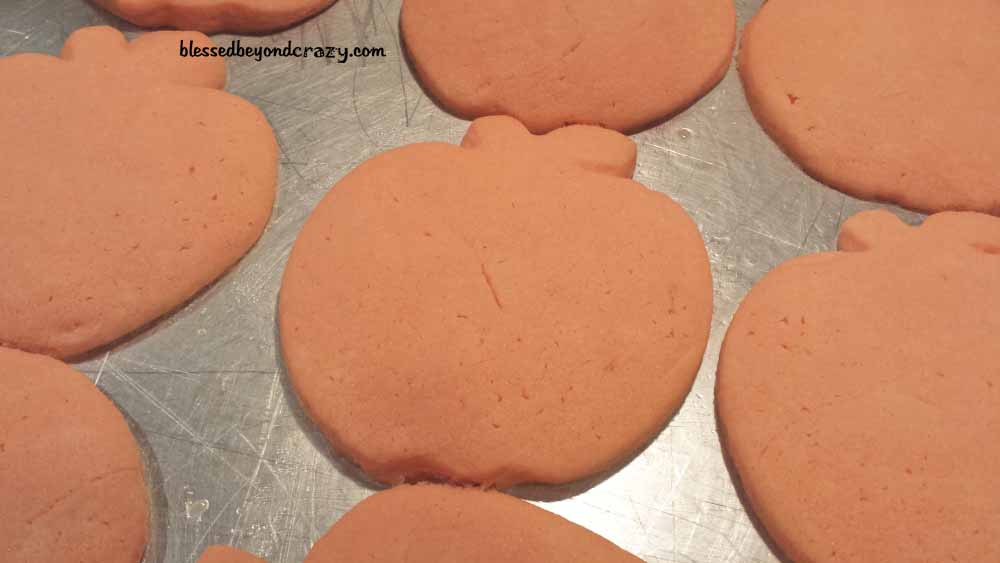 When they were finished baking, I removed them from the oven and allowed them to cool for 5 minutes before removing the cookies from the baking sheet.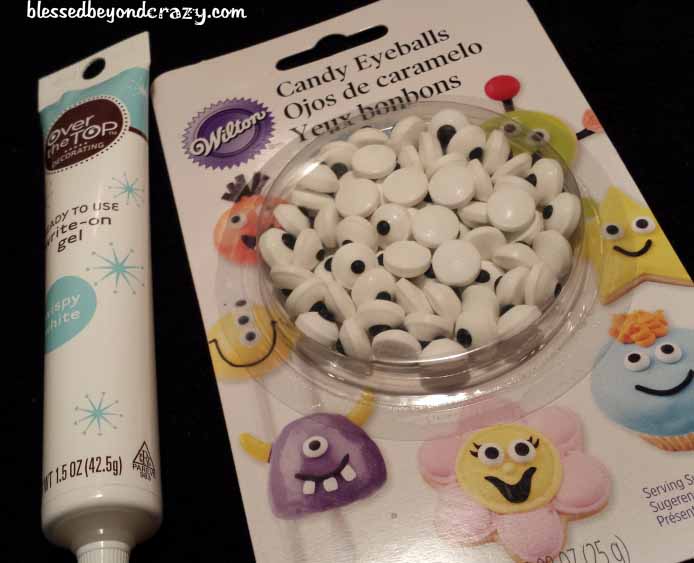 Now comes the super fun part….adding candy eyeballs!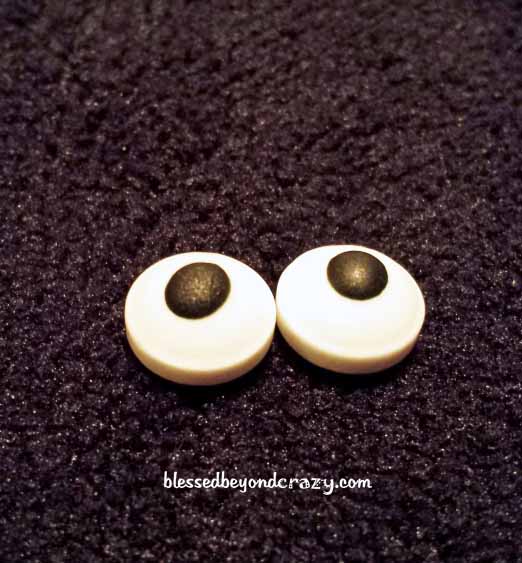 I LOVE these fun little eyeballs! Some of the pupils were larger then others so you can miss-match them to give your cookies more character or match the pupils so that they are the same size.
To attach the eyeballs to the cookies I simply added two dots of icing to the cookies.
Then added the eyeballs.



It only took a matter of a couple minutes to make a whole family of these fun cookies.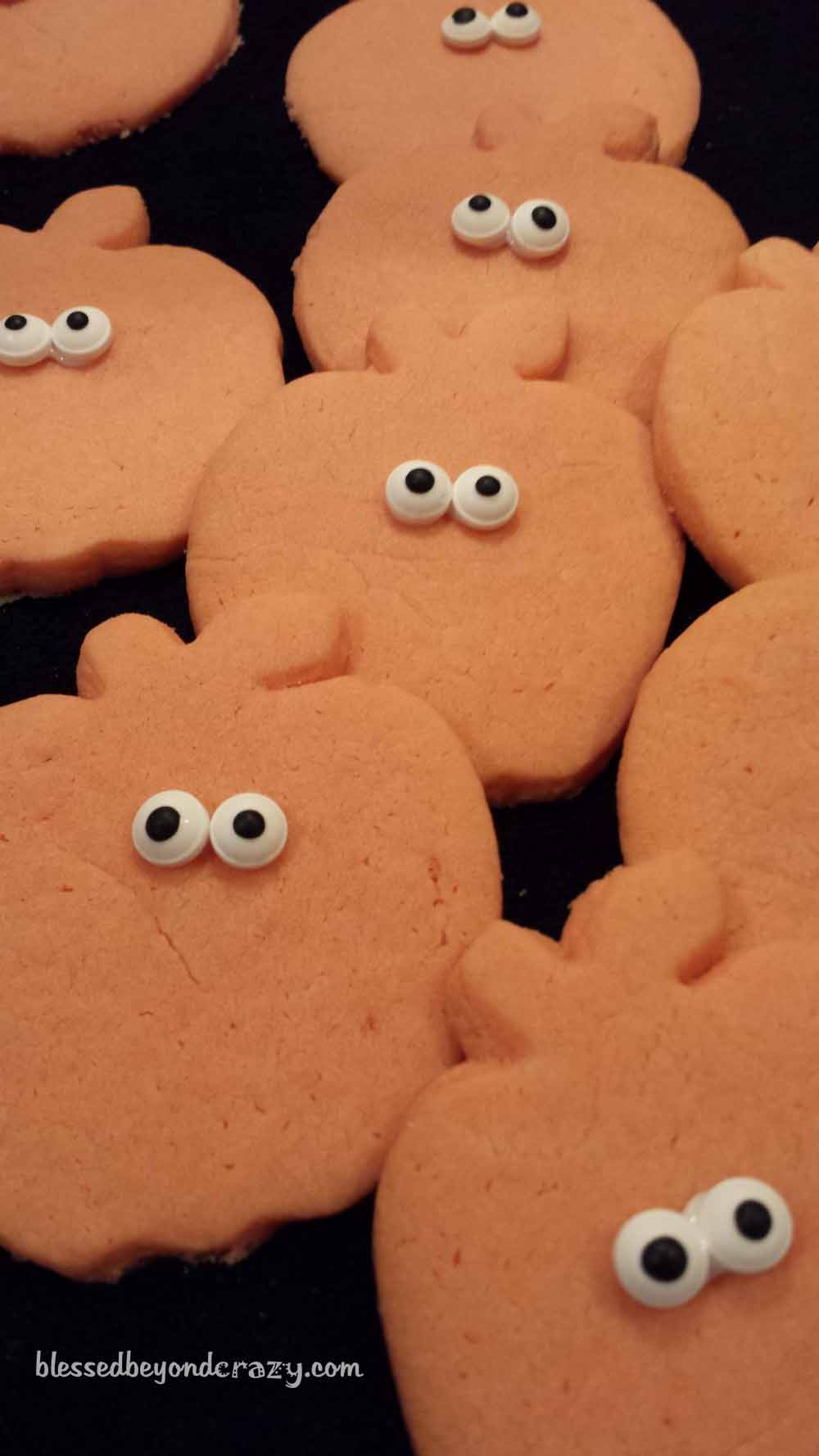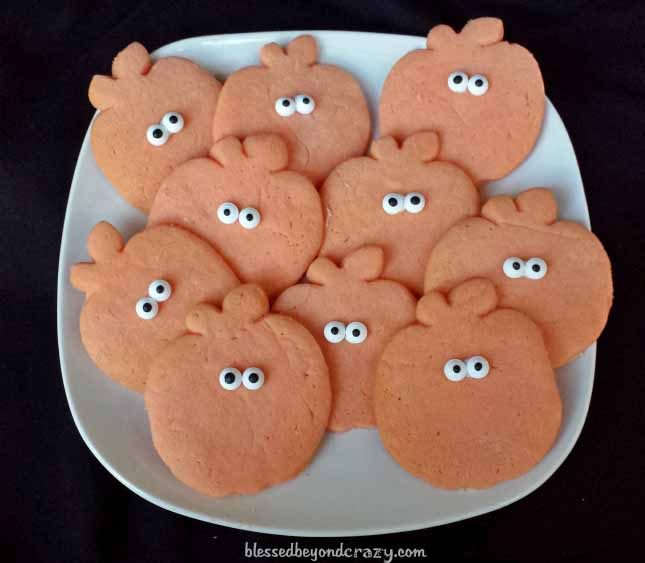 These cookies are perfect for a Halloween party and they would be fun to place on a serving platter along with other Halloween treats. You could also surprise your kids after school and have a plate full of these cute cookies ready for them when they walk through the door.