Spring Cleaning Tips for Pet Owers!
Most people consider their pet(s) to be just another member of the family, and although we love our animals, keeping our homes smelling clean and fresh can be a challenge. No matter how often we groom our pets, sometimes accidents happen. Whether they soil in the house, drag dirt and mud in, or roll in something stinky, there are ways to reduce pet odor. So today, let's look at Spring Cleaning Tips for Pet Owners.
To help support our blogging activities, our site contains affiliate links. If you make a purchase from a link on our site, we may receive a small percentage of that sale, at no extra cost to you. Blessed Beyond Crazy is a participant in the Amazon Services LLC Associates Program, an affiliate advertising program designed to provide a means for sites to earn advertising fees by advertising and linking to amazon.com.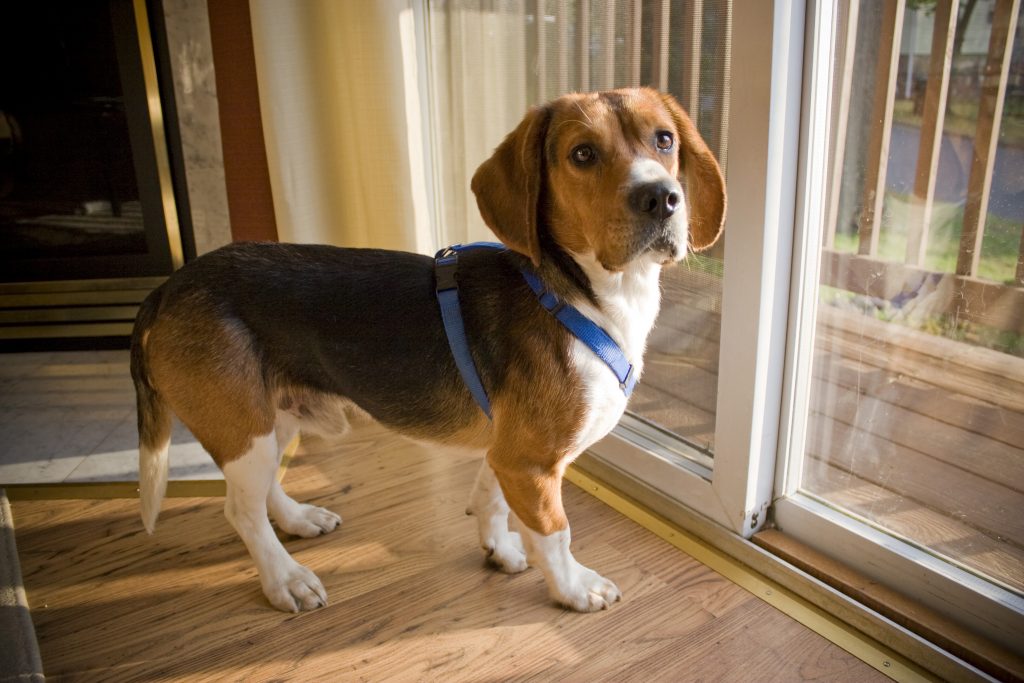 Dirty Tracks
One of the most common issues with pets living in our homes is those dirty pet paws that smoosh dirt and grime onto carpets, rugs, and furniture.
There are many great lifting agent products on the market that can help. Many of them incorporate a powder that helps loosen the dirt's grip on your carpet fibers so that a vacuum picks up more of the mess. Arm and Hammer Pet Fresh Carpet Odor Eliminator Plus Oxi Clean Dirt Fighters is a good product to use.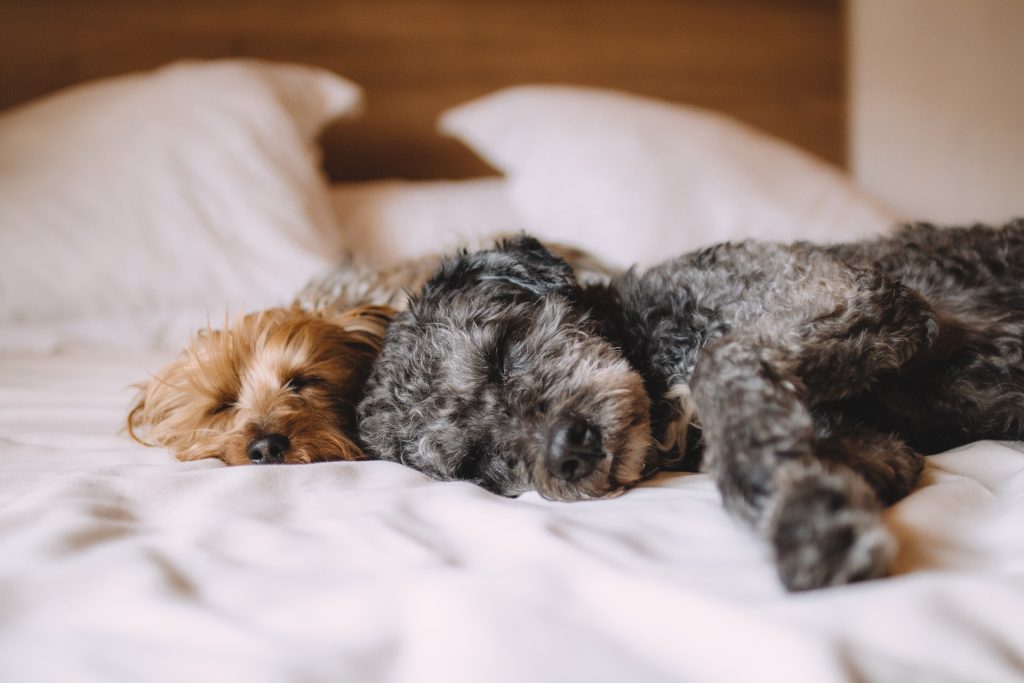 If you are in a pinch, you can make your own DIY solution by combining hydrogen peroxide with naturally deodorizing baking soda.
1 cup baking soda
1/2 cup hydrogen peroxide
3 drops liquid dish soap
In a bowl, combine hydrogen peroxide and the dish soap. Sprinkle baking soda over the stain, then carefully pour the mixture of hydrogen peroxide and dish soap solution over the baking soda. With a soft scrub-brush or clean rag, gently scrub the mixture into the carpet and then let it sit for 10-15 minutes. Vacuum the area thoroughly. You may need to repeat the process for tough stains.
Spring Cleaning Tip: have your carpets professionally cleaned, or rent a carpet steam cleaner and clean your carpets yourself.
*In order to prevent dirty paw prints entirely, you can always put dog booties
on your pet before your furry friend goes outside.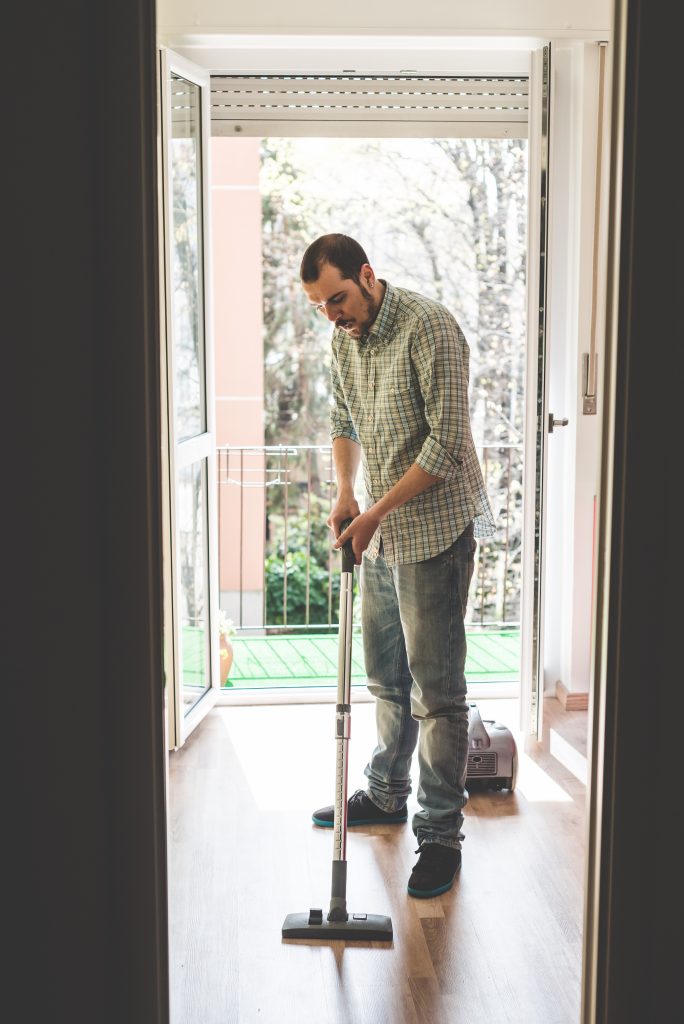 Urine and Feces Stains
When it comes to urine, feces, vomit, and blood stains you would be wise to purchase a product that is specifically intended to remove these particular stains and odors. Pet stains and odors can be hard to get rid of, especially if they have been there a while, so you may need to clean the area several times.
Before spraying the area, dab away all excess excretions by dabbing the area with a stack of paper towels on the spot and gently press (do not rub because this can push it further into the carpet).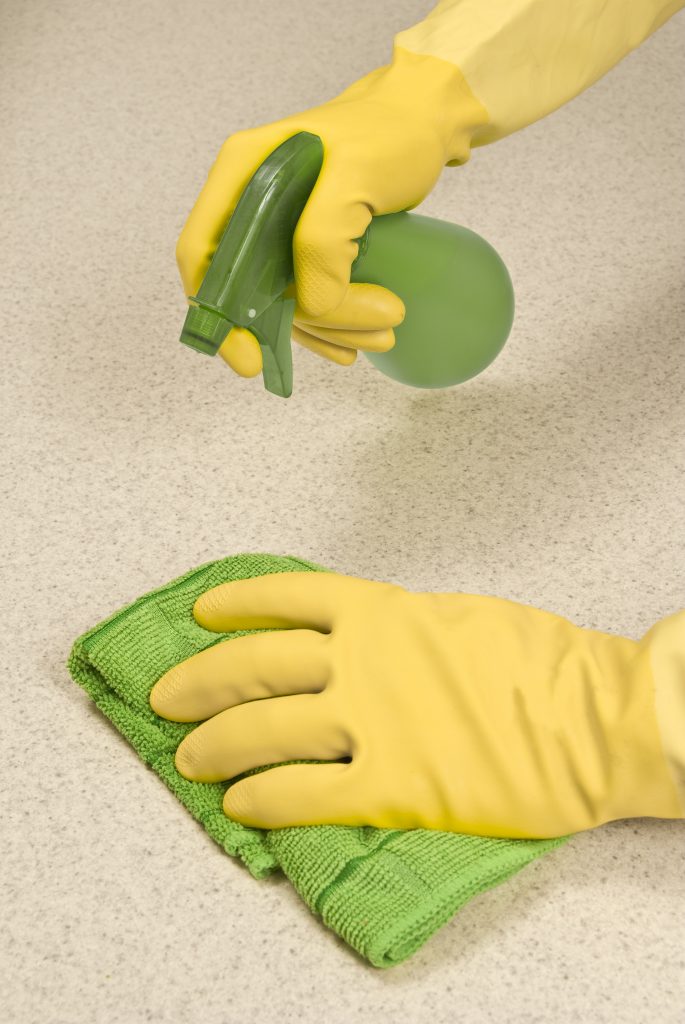 Next, spray it with a natural bio-enzyme product. These products are made to eliminate stains and odors.
Since an animal is attracted to his/her own smell, they may return to the same area to do their business again. Try using a scented cleaning product like Nature's Miracle Orange-Oxy Power Stain and Odor Remover. When you replace their odor with a new one that your pet isn't crazy about, the spot isn't as inviting.


Another DIY solution can be made with vinegar and baking soda.
2 cups white distilled vinegar
2 cups of water
4 generous tablespoons of baking soda
First, blot up as much urine as possible (as mentioned above) then mix together the water and vinegar. Generously spray the area with the diluted vinegar. When the vinegar is almost dry, sprinkle baking soda over it and allow to fully dry. Let it deodorize for about 5 minutes, then vacuum.

Pet Hair
If you allow your pets to rest on your bedding and/or furniture, you would be wise to invest in machine-washable slipcovers and throws. These can easily be taken off and laundered, or removed. In addition, there are many wonderful vacuums on the market that quickly pick up pet hair.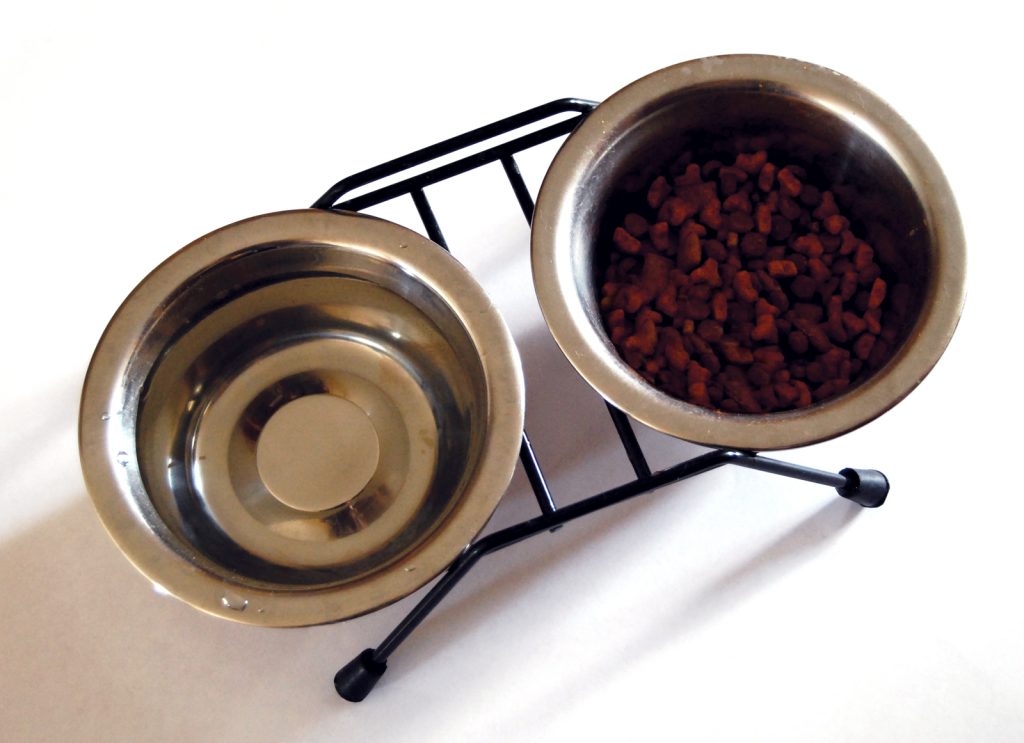 Pet Bowls, Toys, and Bedding
Pet owners often forget about sanitizing their pet's dishes, toys, and bedding. On a regular basis, wash out your pet's food and water bowls, rubber chew toys, and crate/carrier with warm soapy water, rinse well with clean water, dry thoroughly.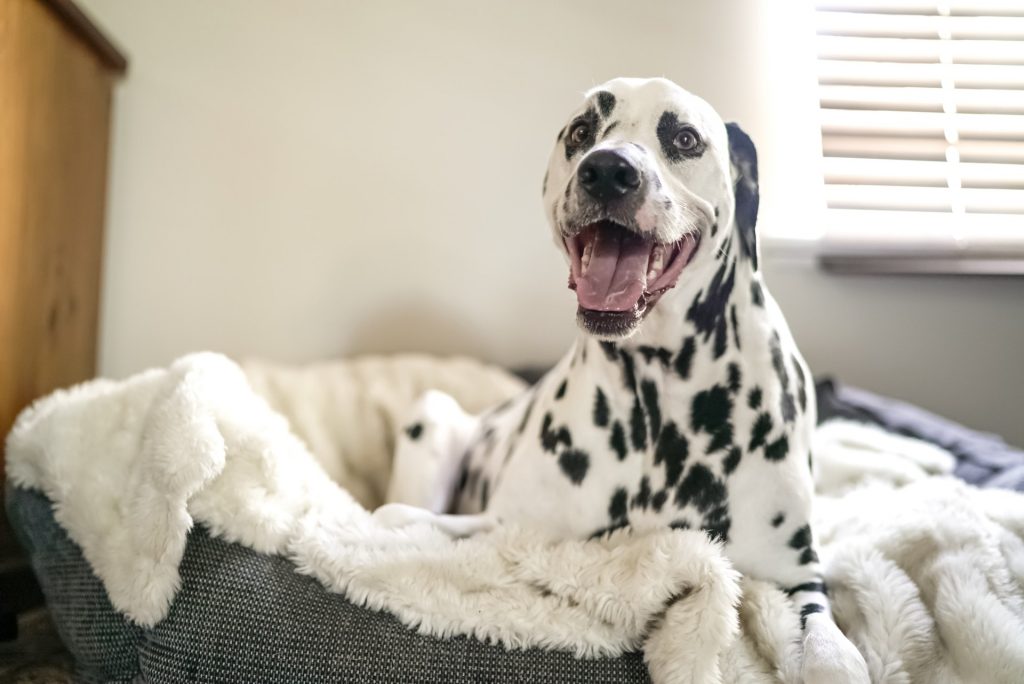 Washcloth toys and bedding in your washing machine or by hand (be sure to check the manufacturing label first) and if possible, allow them to air dry outside in the fresh air and sunshine. To prevent your pet's skin from becoming irritated, be sure to use a small amount of detergent that is gentle, fragrance, and dye-free. Be sure to rinse well.
Spring Cleaning Tip: place pet crates and carriers outside and wash them with warm, soapy water and a soft cloth. Rinse well and dry thoroughly.



Litter Box
Keep your home free of litter odor by regularly changing the litter box and use quality litter.
There are also automatic self-cleaning litter boxes on the market today. These litter boxes help do the job of scooping the litter for you.


Spring Cleaning Tip: empty the litter and pour half an inch of vinegar into the bottom of the litter box. Next, sprinkle half a box of baking soda on top of the vinegar (the mixture will bubble). Add water until it is almost to the top of the litter box, then gently stir, making sure to get all the way to the bottom of the box. Let the box soak for several hours or overnight. Drain the liquid and scrub with hot, soapy water and dry completely. Before putting fresh litter into the box, pour a thin layer of baking soda onto the bottom.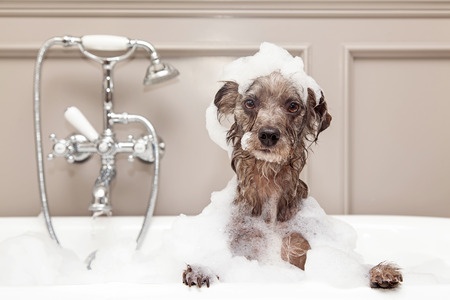 Bath Time
Yet another great Spring Cleaning Tip is to regularly bathe your pet in order to keep them from stinking up the place. (Since cats like to regularly bathe, they tend not to stink). However, be careful to not bathe your pet too much. Bathing will strip the healthy oils from his fur and skin. These oils help repel dirt and water. Bathing too often can make his skin dry, itchy, and irritated, which leads to a lot of scratching and possible infection.
When you do give him a bath using warm water and mild dog shampoo. If you're bathing a puppy, wait until he's at least 4 weeks old and uses a mild puppy shampoo. Try not to get any soap solution in his eyes. Rinse with warm water and avoid dumping water over his head. Dry with a clean towel or a hairdryer set on low heat.
Try to brush your dog's coat daily, but make sure to do it at least once a week. This helps to remove dirt and removes excess hair and tangles and evenly distributes his natural oils.
Inexpensive Homemade DIY Dog Shampoo: place 2 tablespoons of baking soda in a clean plastic gallon jug. Add warm water, leaving 2 inches of air at the top. Vigorously shake the jug to dissolve the baking soda. Soak your pet with the solution, gently rub his fur, then rinse him off with warm water as normal.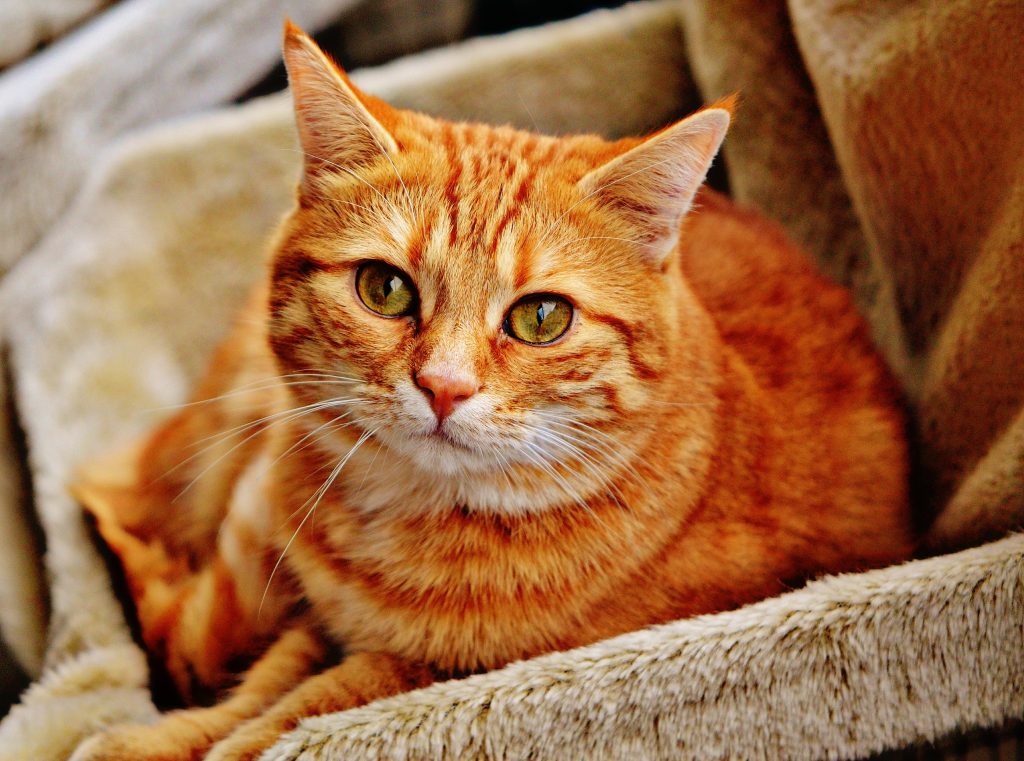 Air Filters
Airborne pet odor can get trapped in your air filters. Some pet owners become accustomed to the way their home smells and not even realize that it smells bad.
Invest in a
HEPA air filtration system
to remove stinky pet odors. Change your home's HVAC filters on a monthly basis. Changing or cleaning your filters regularly will save you money by improving your HVAC system, plus it will help remove airborne odors and pet dander.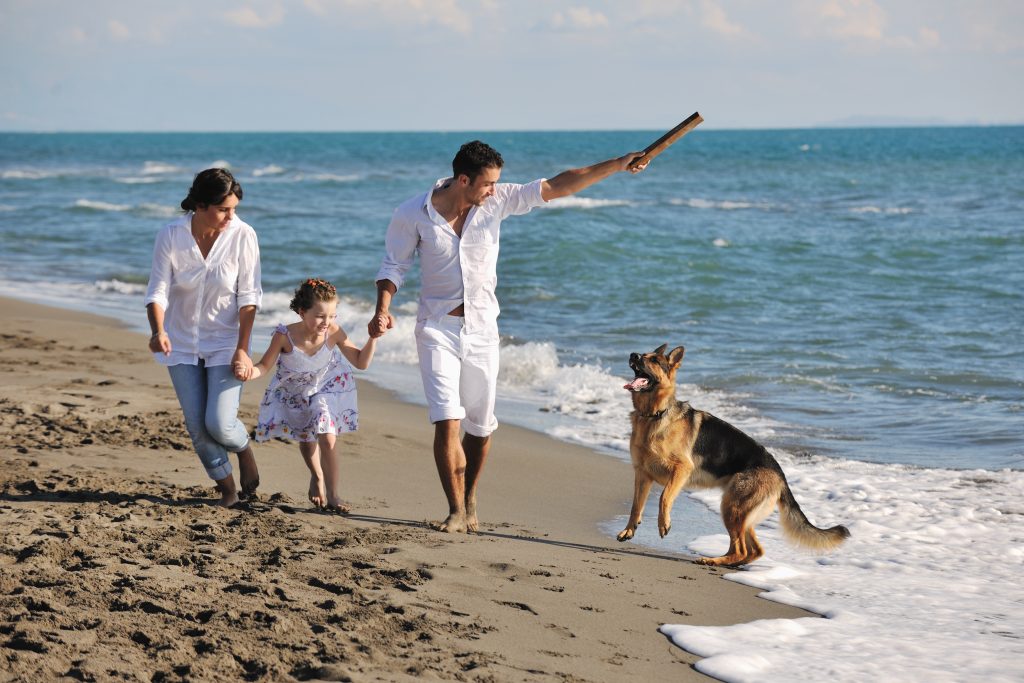 The Best of Both Worlds
We love our pets and want them to be happy, comfortable, safe, and loved. We also want our homes to be comfortable, clean, and inviting, not only for ourselves but for any guest that may visit. With just a little bit of effort and a few essential tools, we can have the best of both worlds!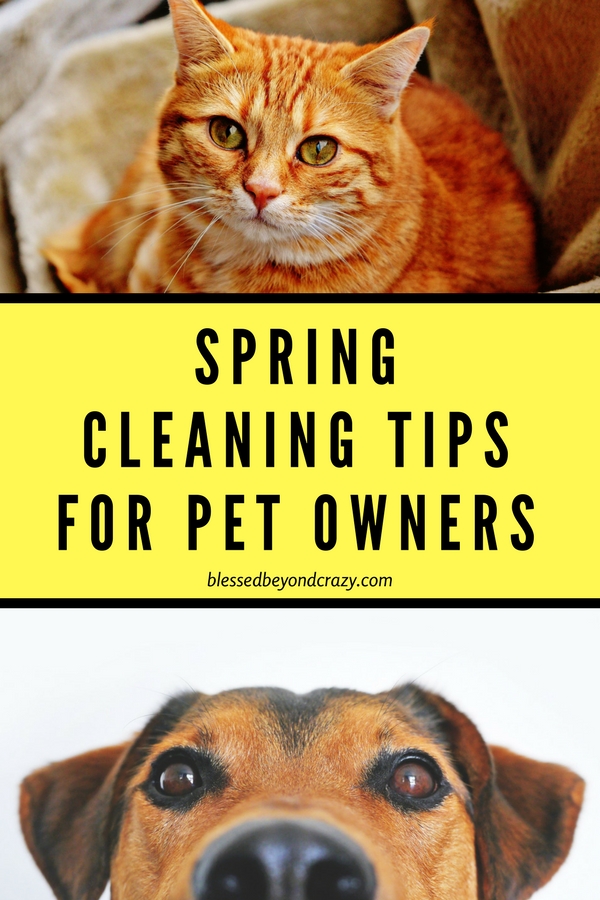 What's your favorite Spring Cleaning Tip?
Happy cleaning!
Linda
More great ideas: