We love snuggling up with a steaming bowl of delicious soup on a cold winter's day. There's just something so "homey" about it.
In today's post, we are going to share a few of our favorite homemade soup recipes with you in our very first………  SOUP ROUNDUP!
I love to make a big pot of soup for whenever we have friends or family over. It's pretty much a complete meal in itself and it is filling. Soup is also great comfort food.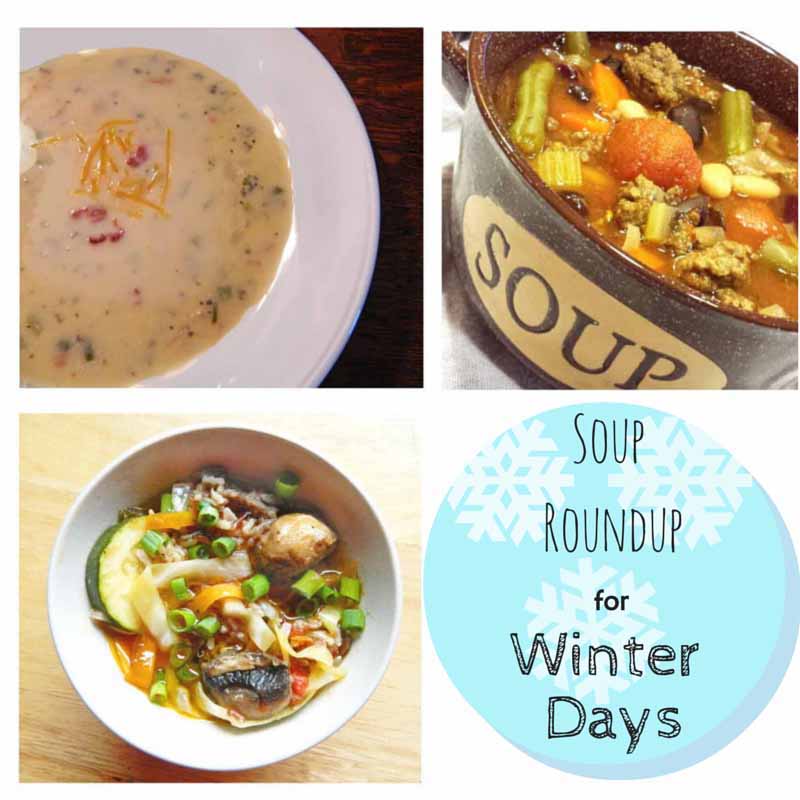 Our first soup featured in our roundup is: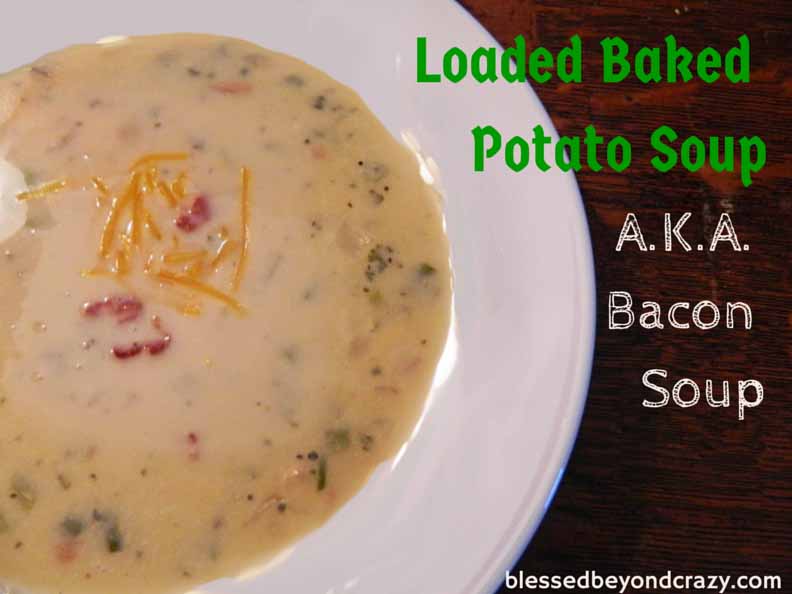 Most guys I know absolutely love bacon. Now that I think about it… my husband just asked me yesterday if we had any. I usually try to keep several packages of bacon in our freezer for days when I need it for recipes; just like this one.
This recipe is loaded with the yummy goodness of cheddar cheese, potatoes, garlic, onion, herbs, spices, a splash of Tabasco Sauce and of course… BACON!!! Kids, (both young and old alike), LOVE this soup. Perfect for a cold day!
Our next soup recipe is: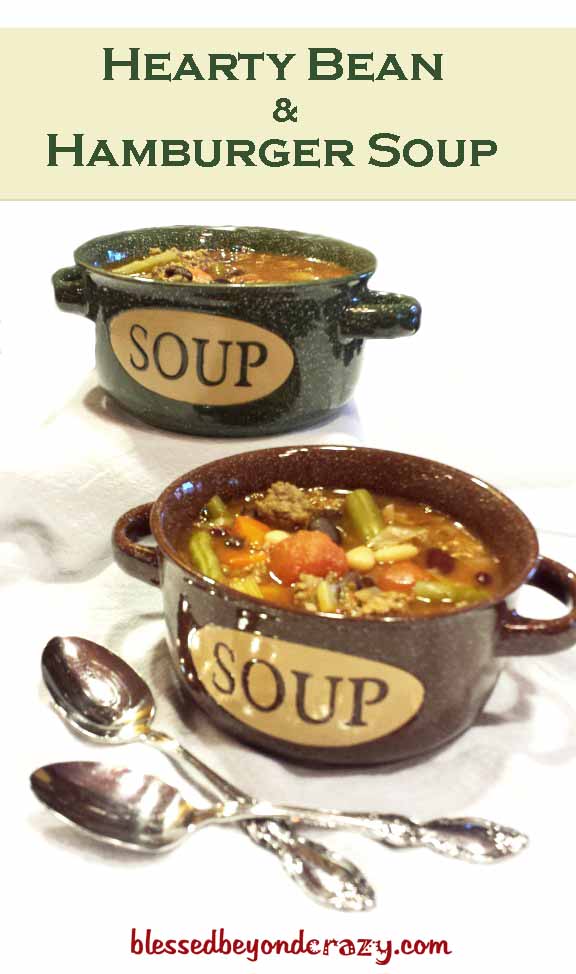 This recipe is every bit as hearty as it looks. It has chunks of ground beef, potatoes, carrots, celery, beans, onions, tomatoes, herbs and spices.  Wowzzaa! Who couldn't get filled up eating this delicious soup?  One of the great things about this recipe is that you can make it the day before you actually want to serve it. Perfect for when you are having company and do not want to slave away in the kitchen the day of.
And finally… (drum roll please)… we have the following: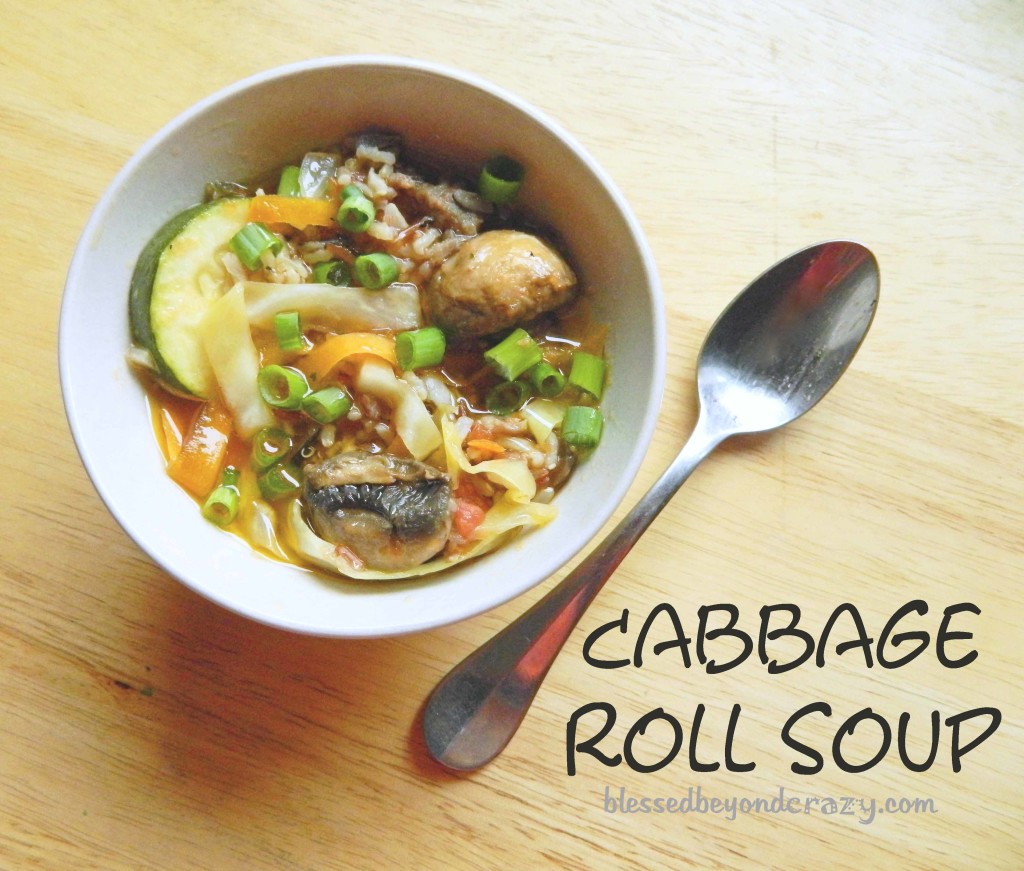 This recipe is jam packed full of 7 different healthy veggies and it can easily be modified to be vegetarian by simply omitting the sausage. You can easily throw everything into a crockpot, turn it on, walk away, and come back in several hours to a wonderfully healthy meal. YAY! If  you are going to go the vegetarian route you could also easily toss in a little Quinoa to add an extra touch of healthy nutrients.
So friends…. that concludes today's SOUP ROUNDUP FOR WINTER DAYS.
Excuse me….I'm going to go make some soup now. Oh…and by the way… I found the most adorable OWL SOUP BOWLS today on Amazon. Here is the link: Soup Mug Midnight Owl
Linda
Pssst….We hope that you have enjoyed your visit and please come back and see us again soon!!!!