Creating your very own romantic DIY wedding paper goods and decor is a great way to save money. It's also a fabulous way to add your personal touches to everything you'll need for your big day. Relax, have fun and let your creativity soar!
To help support our blogging activities, our site contains affiliate links. If you make a purchase from a link on our site, we may receive a small percentage of that sale, at no extra cost to you. Blessed Beyond Crazy is a participant in the Amazon Services LLC Associates Program, an affiliate advertising program designed to provide a means for sites to earn advertising fees by advertising and linking to amazon.com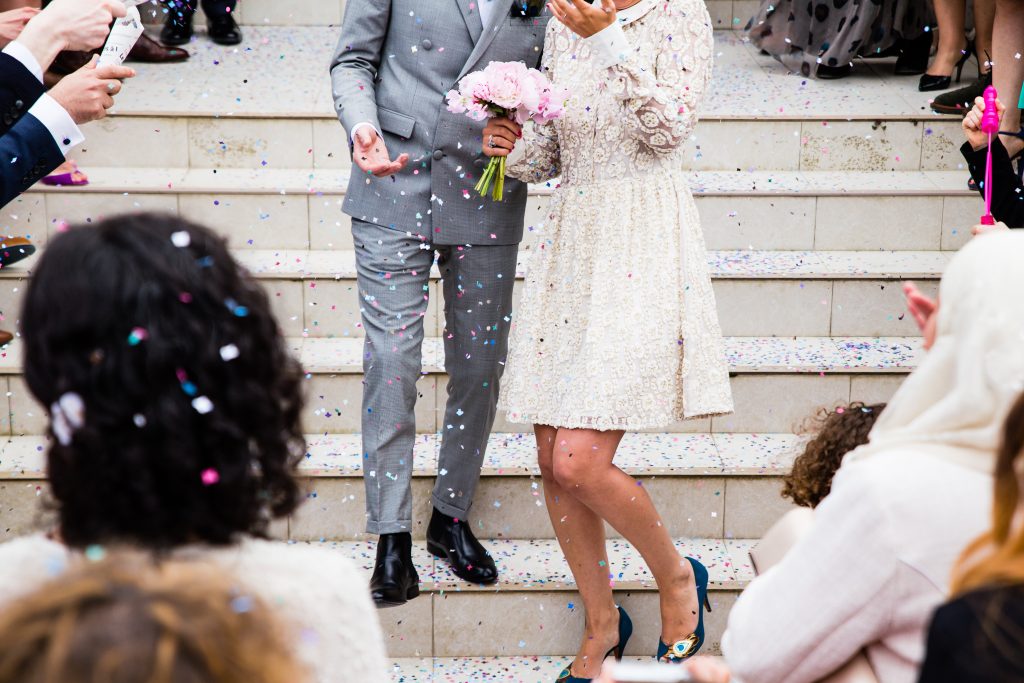 Planning a wedding can be super exciting, stressful, and energizing all at the same time! However, creating an affordable, yet romantic DIY wedding, means doing as much as you can yourself. Oftentimes, this means doing numerous DIY projects such as sewing bridesmaids dresses, arranging centerpieces and bouquets, or creating decorations.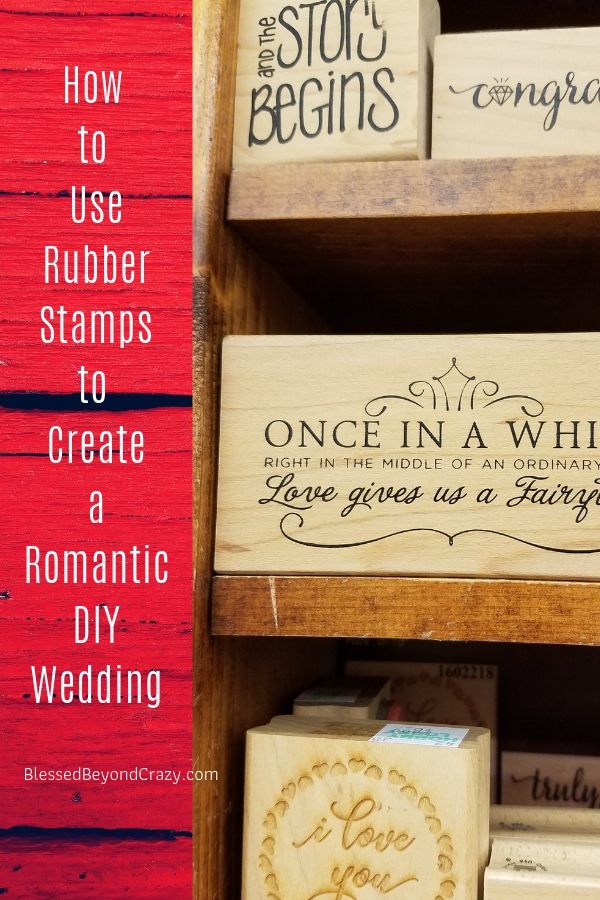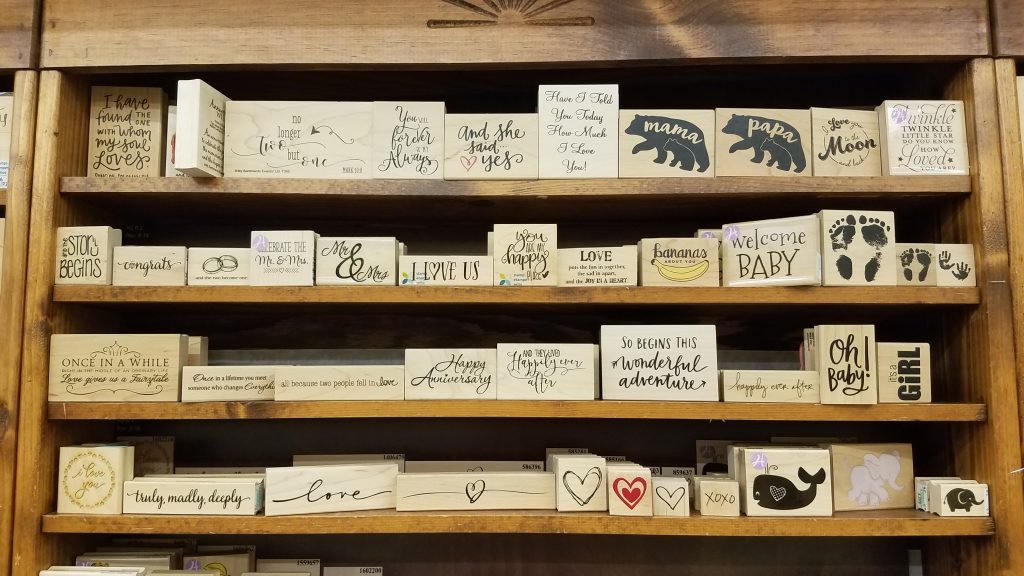 Rubber Stamps
Another way to save money is to create your own stationery products with the help of rubber stamps. Since they come in a wide variety of images, fonts, and designs, it's extremely easy to create personalized items for your wedding.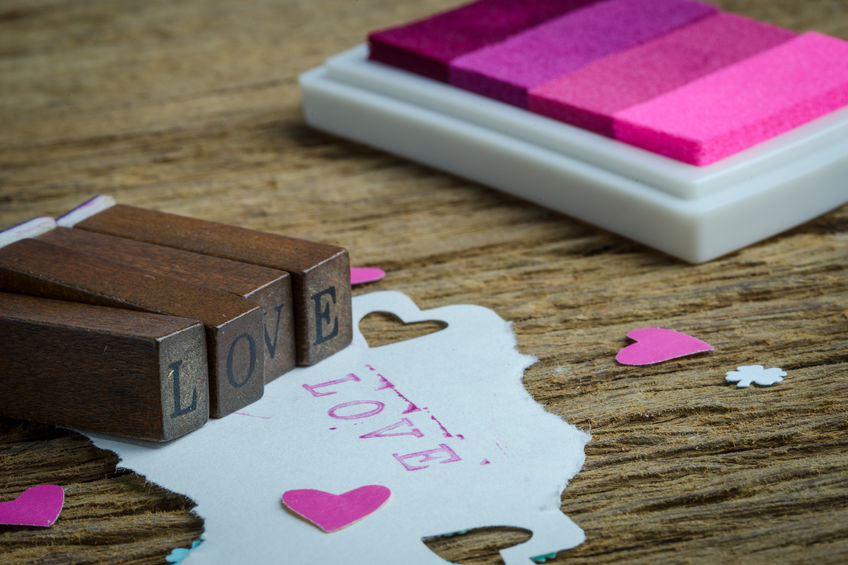 Incorporate Color with Ink
Also, with unlimited colored stamp ink pads to choose from, you can quickly reflect your color scheme throughout all aspects of your wedding. In addition, you can easily intertwine different stamped elements throughout both the wedding ceremony and reception.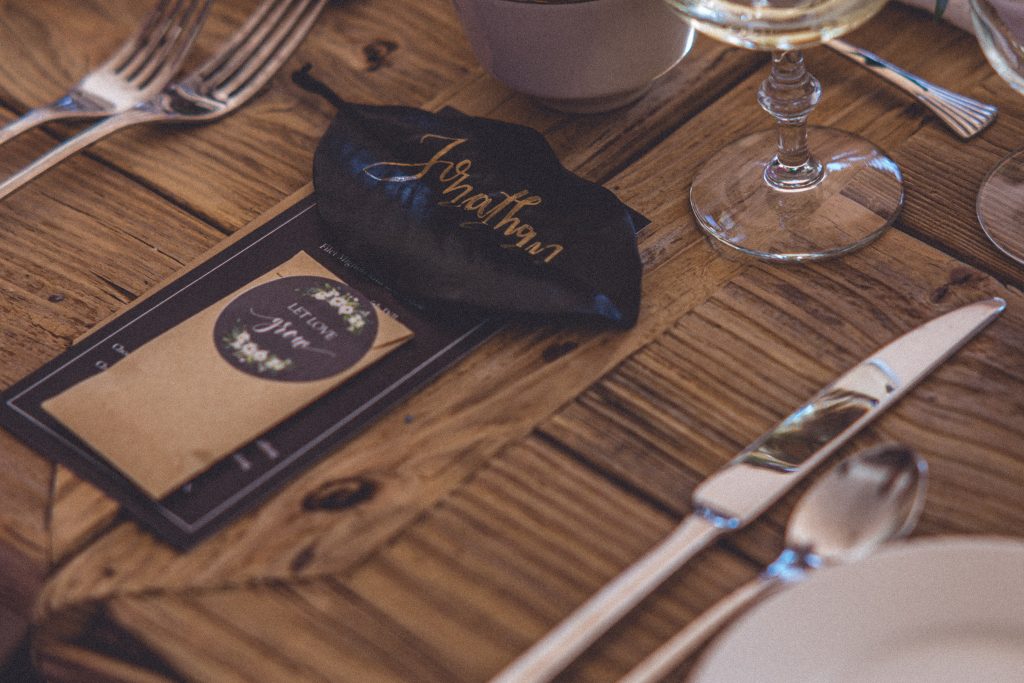 Although there are many types and sizes available, including self-inking stamps, the most popular rubber stamps seem to be traditional wood-mounted rubber stamps. Always consider the size of the rubber stamp when thinking about what you'll be stamping, as stationary, envelopes, invitations, thank you notes, decorations, favors, and more. Different items may require different sizes of rubber stamps.
As with any DIY project, before you begin, it's always a good idea to do a little homework first. Therefore, consider investing in stamping and embossing idea books that provide instructions and find step-by-step directions.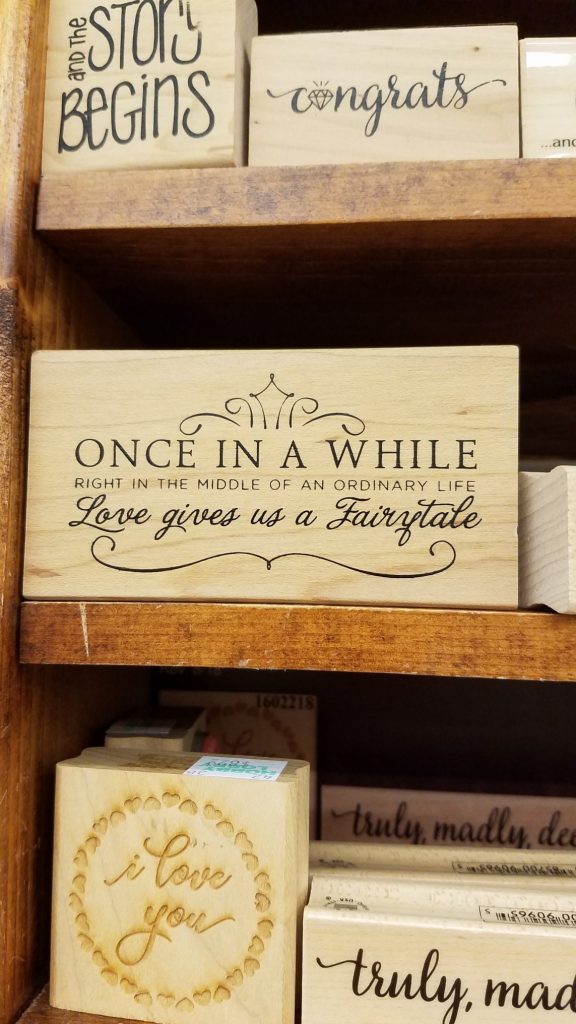 Rubber Stamps
With numerous stamping and embossing tools and equipment to choose from, you can easily find something that suits your individual taste and style. What style best reflects your personality? Do you prefer a contemporary, traditional, rustic, vintage, bohemian, beach, or another theme?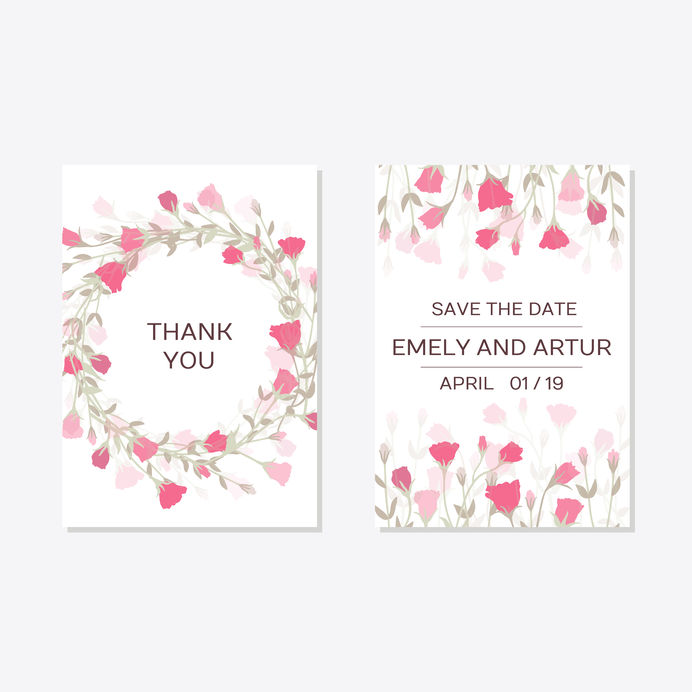 Save the Date
Save the Date rubber stamps are an easy and affordable way to make your own cards.
Typically, Save the Date cards are informal and give your guests advance notice of your upcoming wedding date. They are usually the first piece of correspondence that people receive and provide basic information.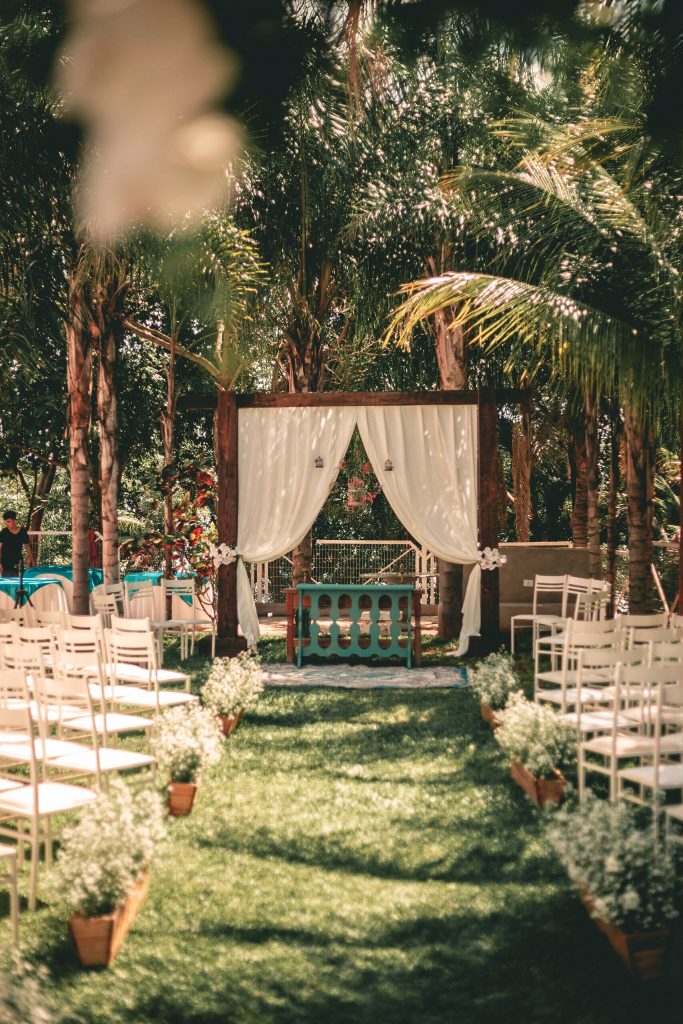 Wedding Invitations
Wedding invitations should include essential information regarding the ceremony and celebrations, such as what, when, and where. Other information might include an RSVP for the reception, a map to the event, acceptable parking areas, and suggestions for overnight accommodations. Using wedding rubber stamps can be budget-friendly, yet still, look as though they have been professionally designed.

Monogram
Consider using rubber stamps to monogram the bride and groom's initials onto all sorts of things such as napkins, wedding favors, banners, wine charms, and even to adorn the back of bride and groom's chairs.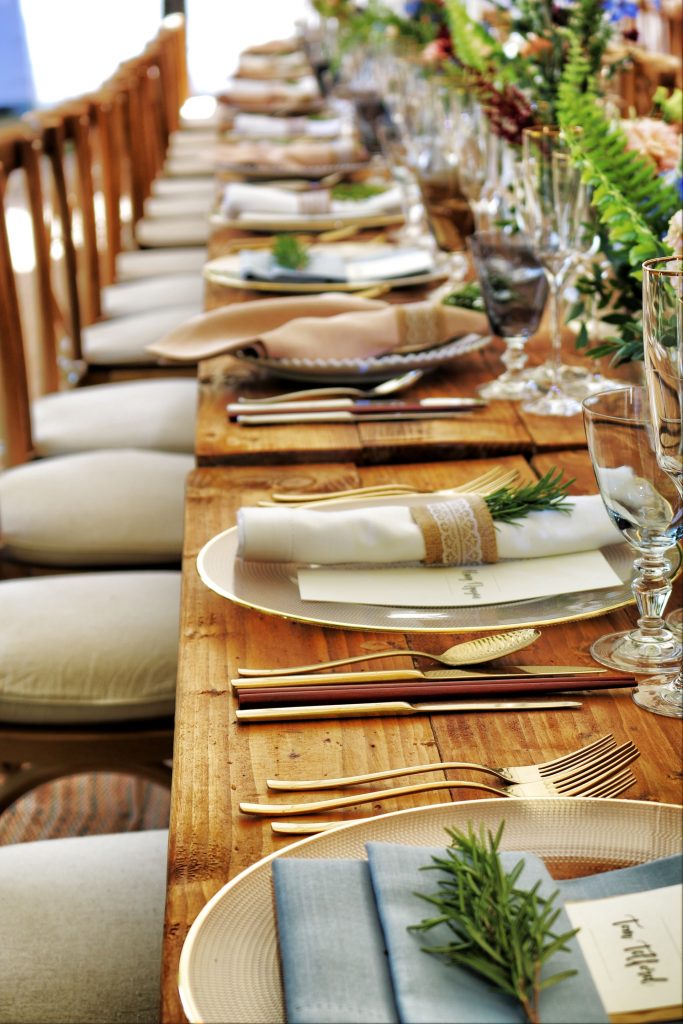 Table Numbers/Name Cards
Another idea is to use rubber stamps to create numbered tables and name cards for seating arrangements at the reception.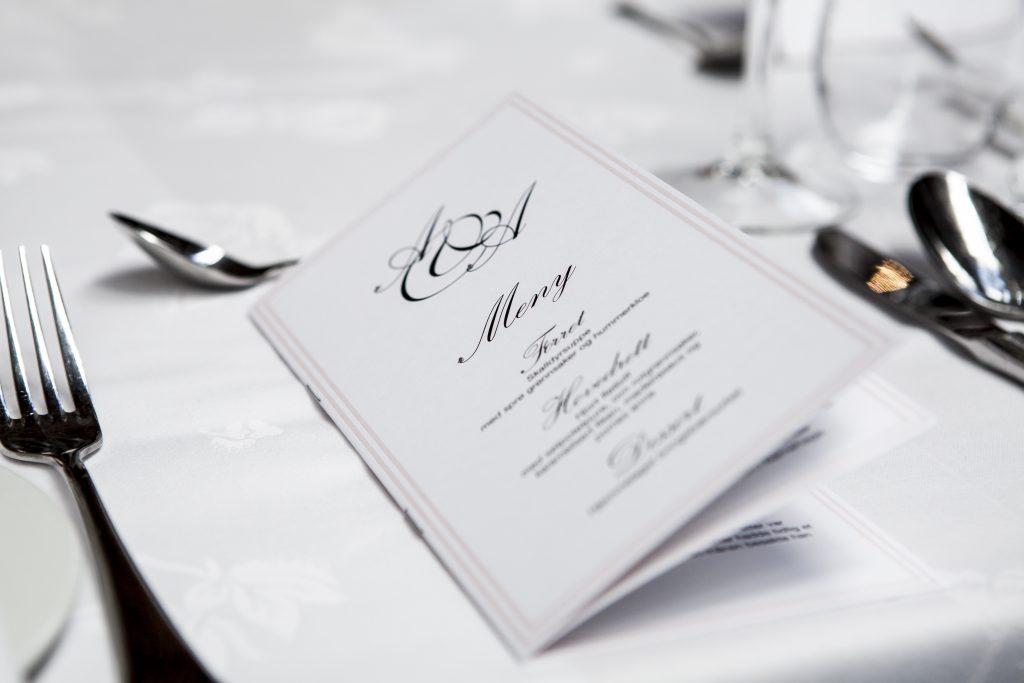 Wedding Programs/Menu
Using a variety of different fonts allows for creativity in your designs. Consider mixing two fonts together or mix and match a variety of fonts. Do you like a timeless calligraphic or elegant script font? A retro or vintage old-fashioned serif, sans serif and script font, or perhaps a comic or novelty font? Stamps are available in all of these styles.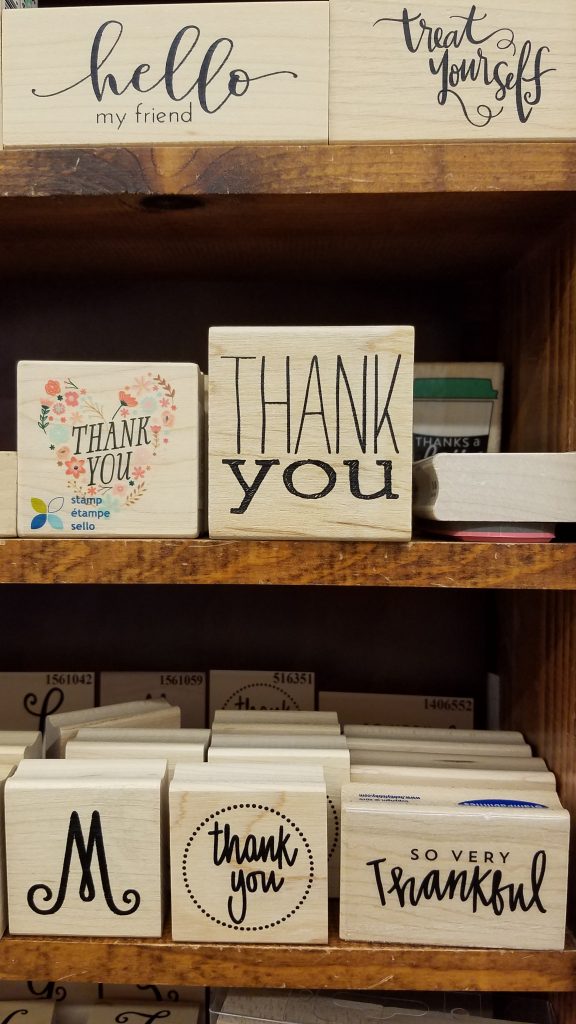 Return Address/Thank You Notes
Don't forget about a return address rubber stamp for your wedding envelopes.
[amazon_link asins='B01NAFU88E' template='ProductLink' store='blesbeyocraz-20′ marketplace='US' link_id='7ee92d80-d418-40e3-8f08-193f3e005e57′]
A thank-you rubber stamp also saves a great deal of time and effort and makes a thoughtful personalized gift for the bride and groom.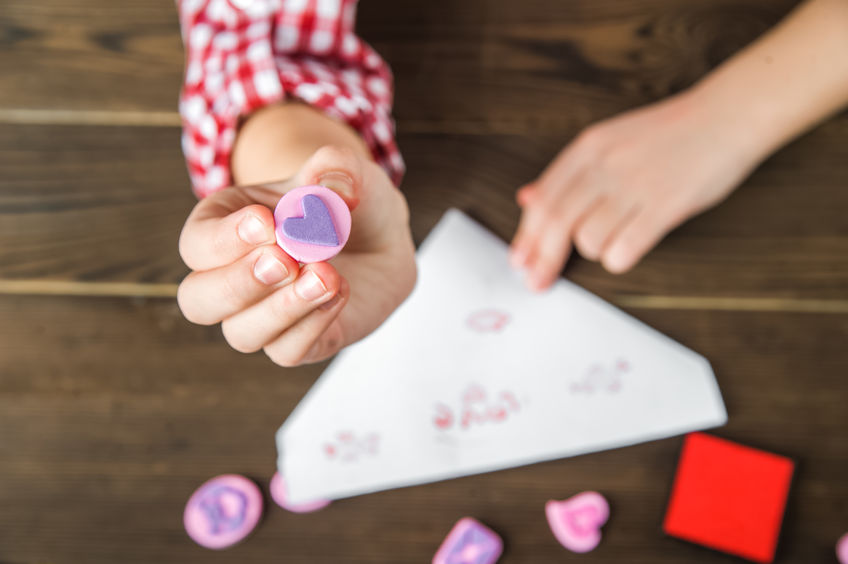 Fun Stamps
As previously mentioned, rubber stamps come in a variety of shapes and sizes so you can use them long after the wedding is over. (Think Valentine's Day, anniversaries, birthdays, or "Just because"!)
Embossing
Along with rubber stamps, consider incorporating embossing to add visual interest. To do this you'll need an embosser, embossing paper, stickers, and/or envelopes.
You can also use embossing ink and powders. To make an image with embossing ink, simply apply embossing powder while the ink is wet, then pour off the excess powder. Set the ink with a special heating tool held at a 45-degree angle and two inches above the paper. When the embossing powder melts, it becomes reflective and shiny.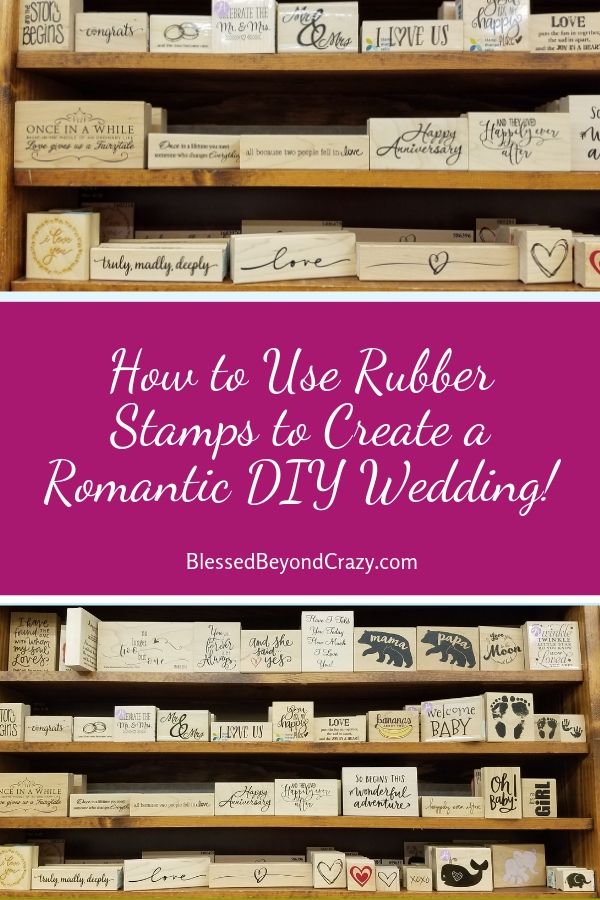 Regardless of whether you select a traditional rubber stamp, self-inking or pre-inked stamps, or stamping and embossing kits, you're sure to leave a lasting impression on your guests. Which rubber stamps will you use to create your very own romantic DIY wedding?
Here's to a fabulous wedding day!
Linda
More great ideas: