Naturally, summertime is the time for hosting outdoor events and pool parties are certainly fun on a hot day. Instead of throwing a drab adult pool party, why not turn it into a truly unforgettable one? Seriously, why should kids have all the fun? Especially when all you need to throw a great pool party are a few key elements, e.g., guests, lively music, food and drinks, and some awesome pool floats and accessories.
To help support our blogging activities, our site contains affiliate links. If you make a purchase from a link on our site, we may receive a small percentage of that sale, at no extra cost to you. Blessed Beyond Crazy is a participant in the Amazon Services LLC Associates Program, an affiliate advertising program designed to provide a means for sites to earn advertising fees by advertising and linking to amazon.com.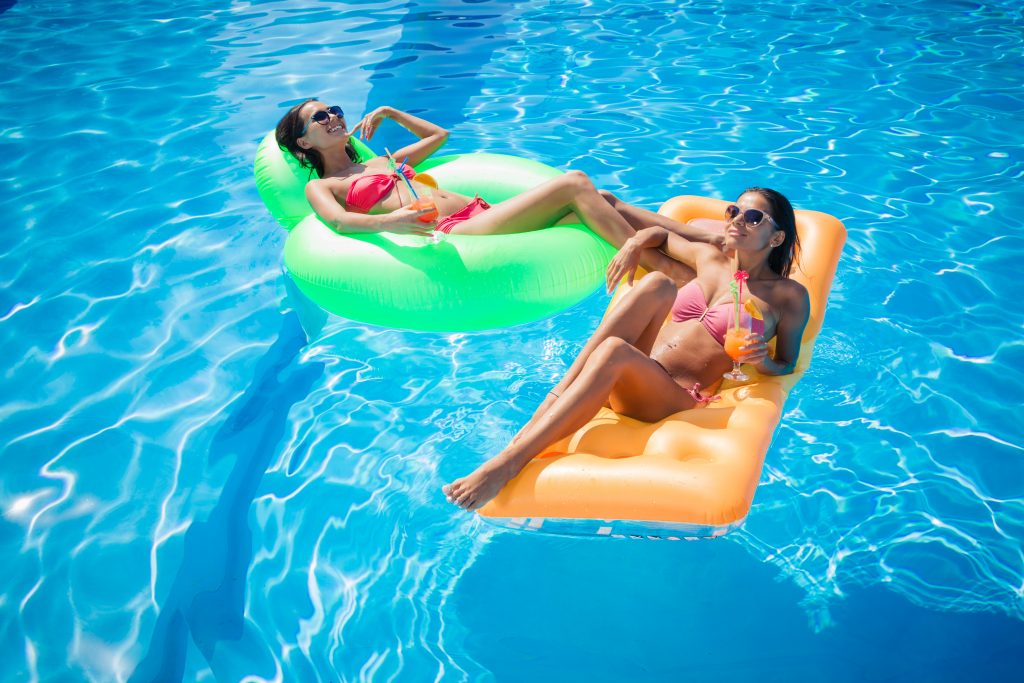 First of all, what would a pool party be without comfy pool chairs, loungers, tubes, and other pool floats? It's nice to have a variety of pool floats in the pool so that when your guests arrive they will instantly want to dive right in.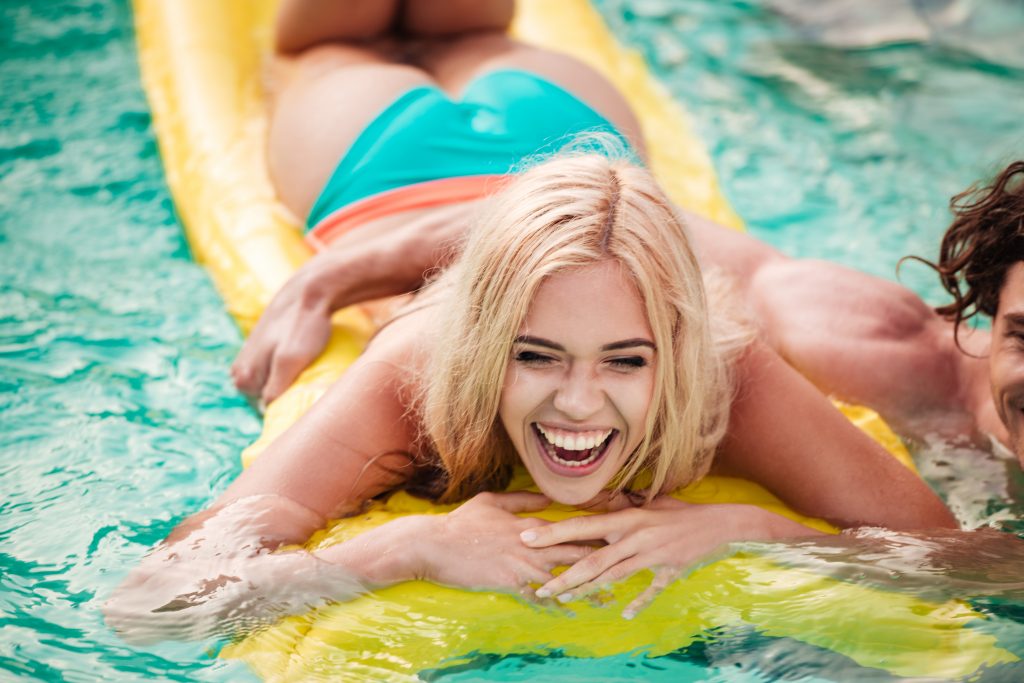 Of course, an inflatable pool lounge is always one of the most popular types of inflatable pool floats and can help you achieve that perfect tan. Loungers come in all kinds of shapes and sizes and many have drink holders, armrests, and backrests.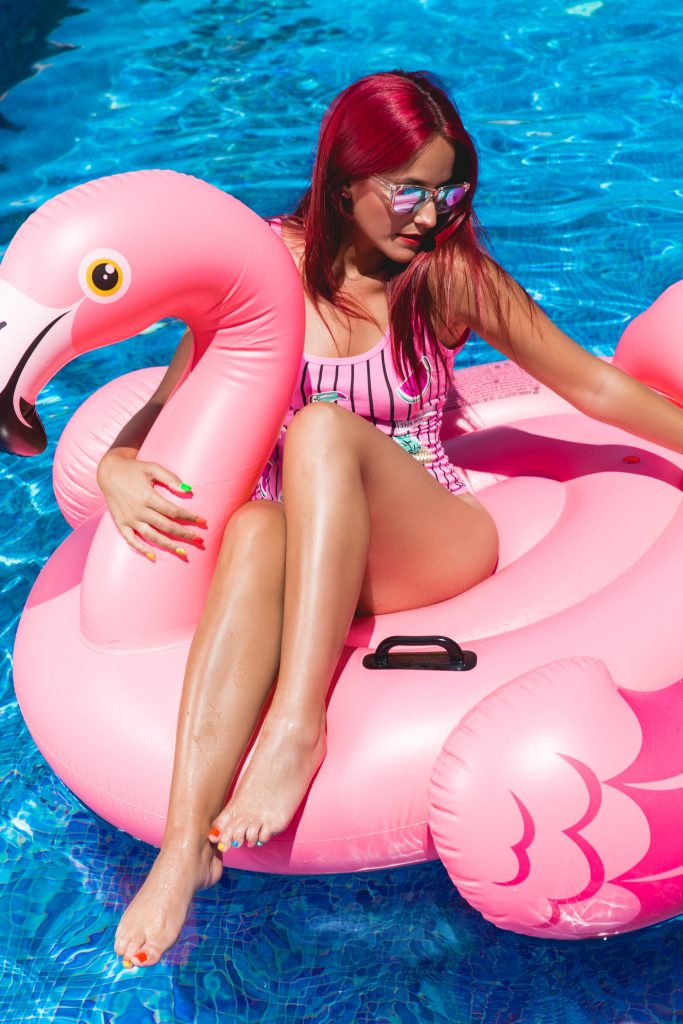 Turn your party into a colorful and fun time with inflatable tubes and rafts that resemble flamingos, ducks, unicorns, butterflies, peacocks, mermaid tails, pineapples, and more.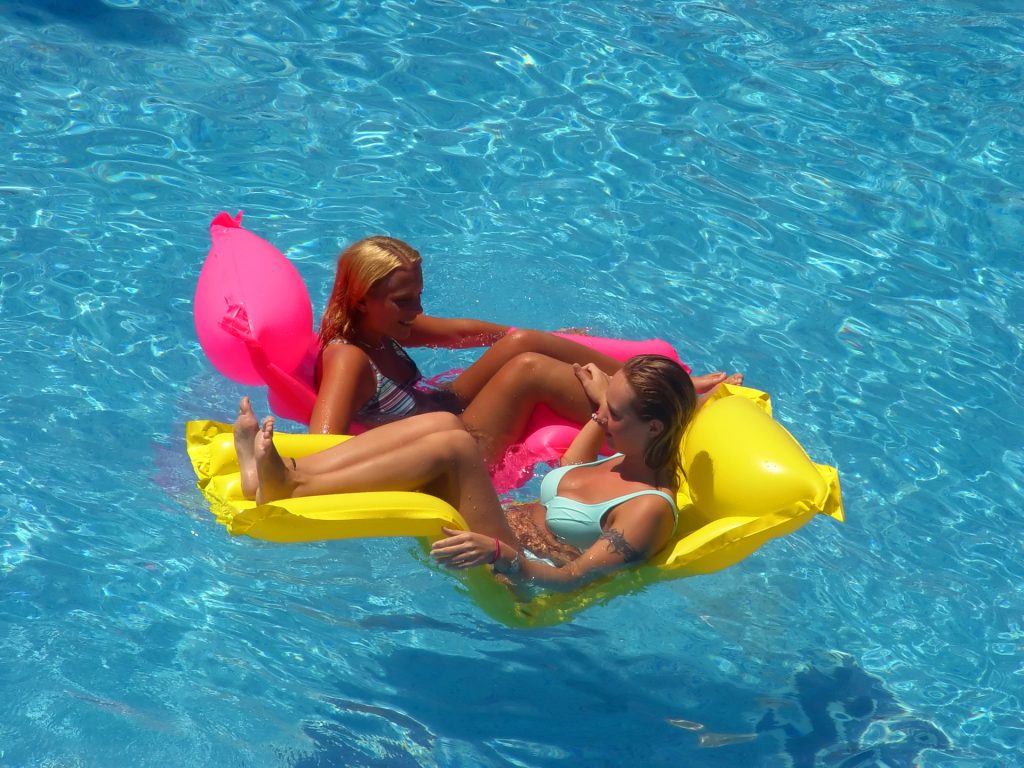 Side by side pool floats, couples loungers, and hammocks are great for relaxing and chatting with an old friend, or maybe even making a new one!
Another option is a relaxation station island that can easily seat four or more guests at one time.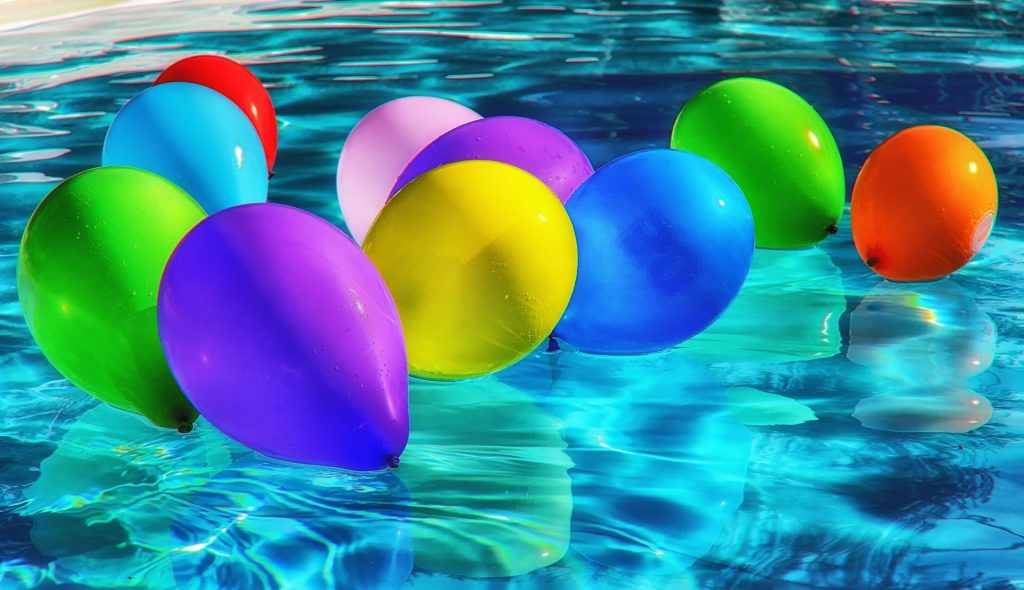 Next, take your pool party up a notch by playing a few pool games such as pool basketball, volleyball, ring toss, billiard, and beer pong. Your guests will enjoy a little friendly competition and perhaps make some fun memories along the way.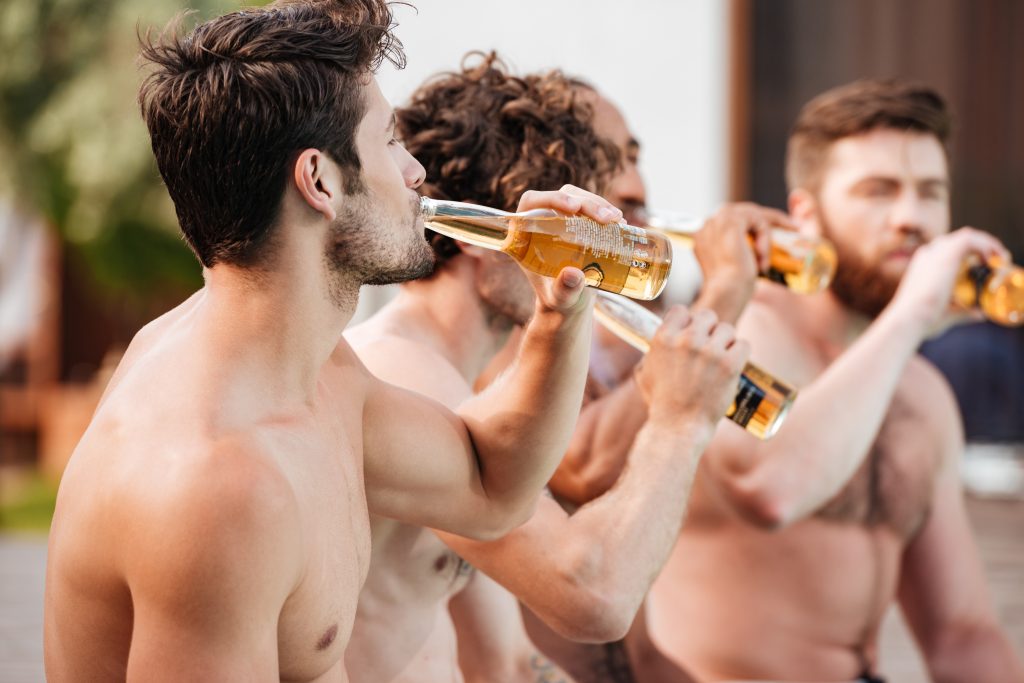 Finally, everyone knows that tasty food and refreshing beverages are certainly a key element when hosting a great pool party. Floating coolers filled with refreshments allow each guest to serve themselves whenever they want a snack or cold beverage.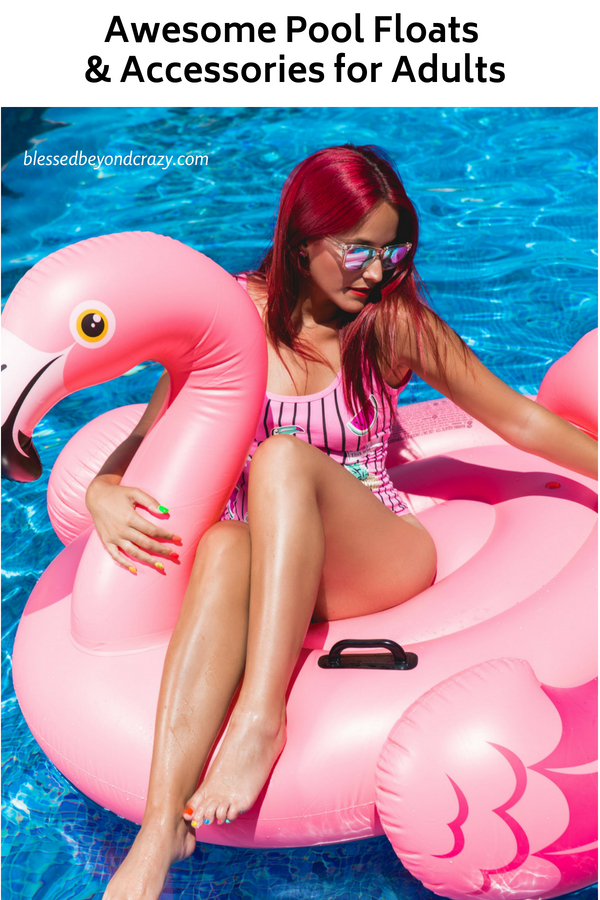 Happy summer!
Linda 
More great ideas: