A heightened fascination with fairy gardens has erupted over the past few years. Perhaps it's because marvelous and magical things happen in fairytale fables. By creating a life-size fairy garden in your own backyard, you and others will be enticed to spend time enjoying this mystical ambiance. Come with me, and together, let's look at 15 Ways to Turn Your Backyard into a Life-Size Enchanted Fairy Garden!
To help support our blogging activities, our site contains affiliate links. If you make a purchase from a link on our site, we may receive a small percentage of that sale, at no extra cost to you. Blessed Beyond Crazy is a participant in the Amazon Services LLC Associates Program, an affiliate advertising program designed to provide a means for sites to earn advertising fees by advertising and linking to amazon.com.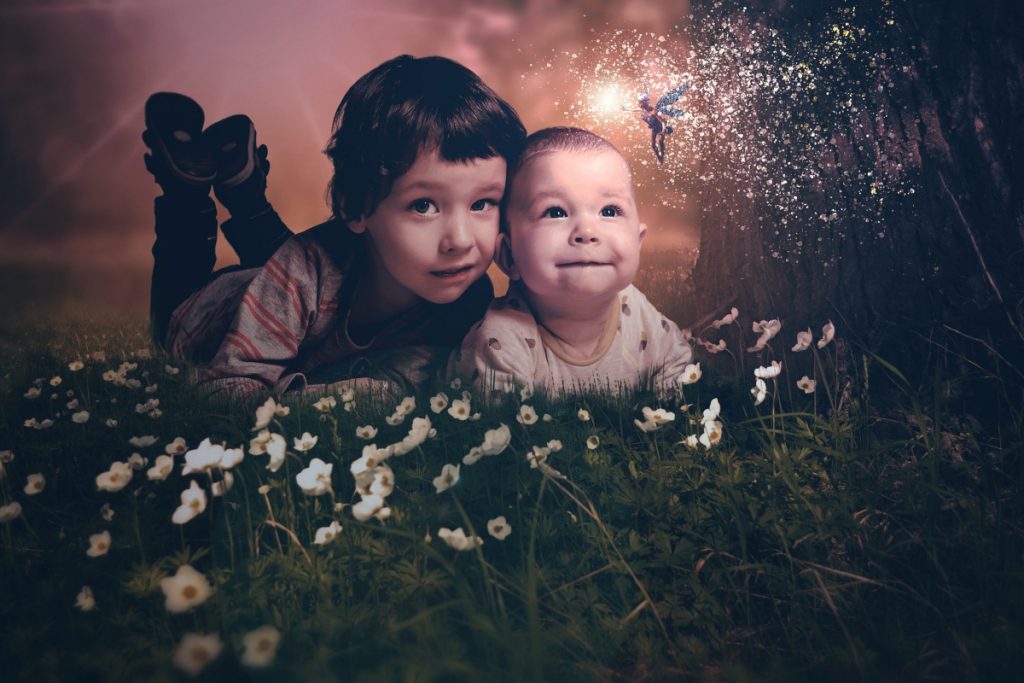 Fairies
A fairy is often defined as a small imaginary ethereal creature that resembles human form (usually female) and holds magical powers. Their world consists of magical spaces that are filled with all sorts of interesting and enchanted objects.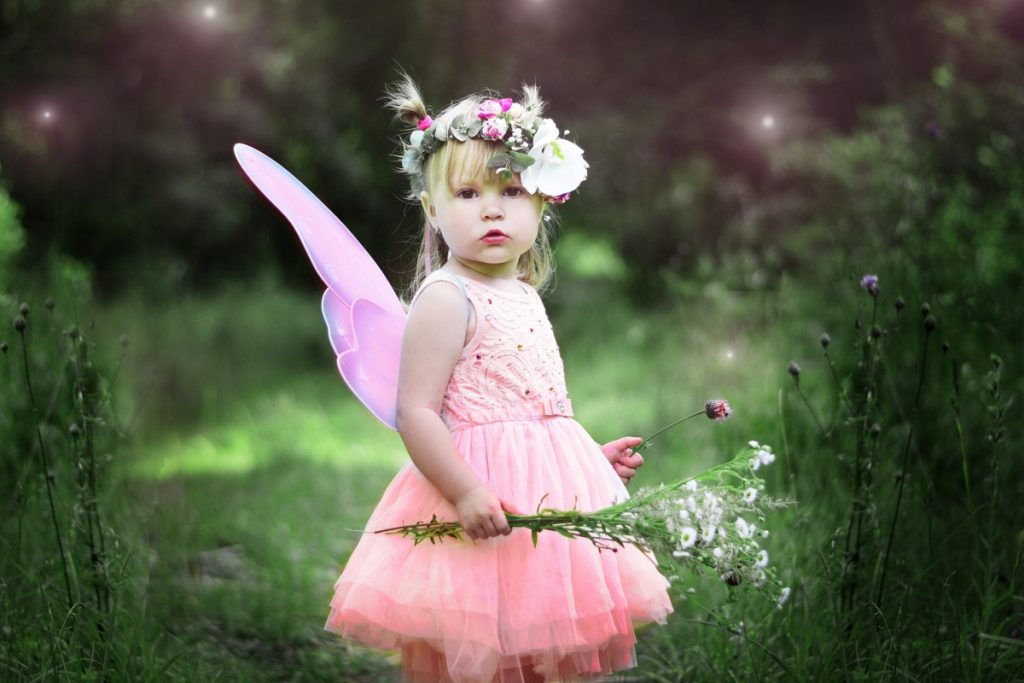 Fairy Doors
Every fairy needs a place to call home. A tiny little garden fairy door can be added to the base of any tree. These miniature doors come in a wide variety of styles because naturally, even fairies have different personalities and tastes.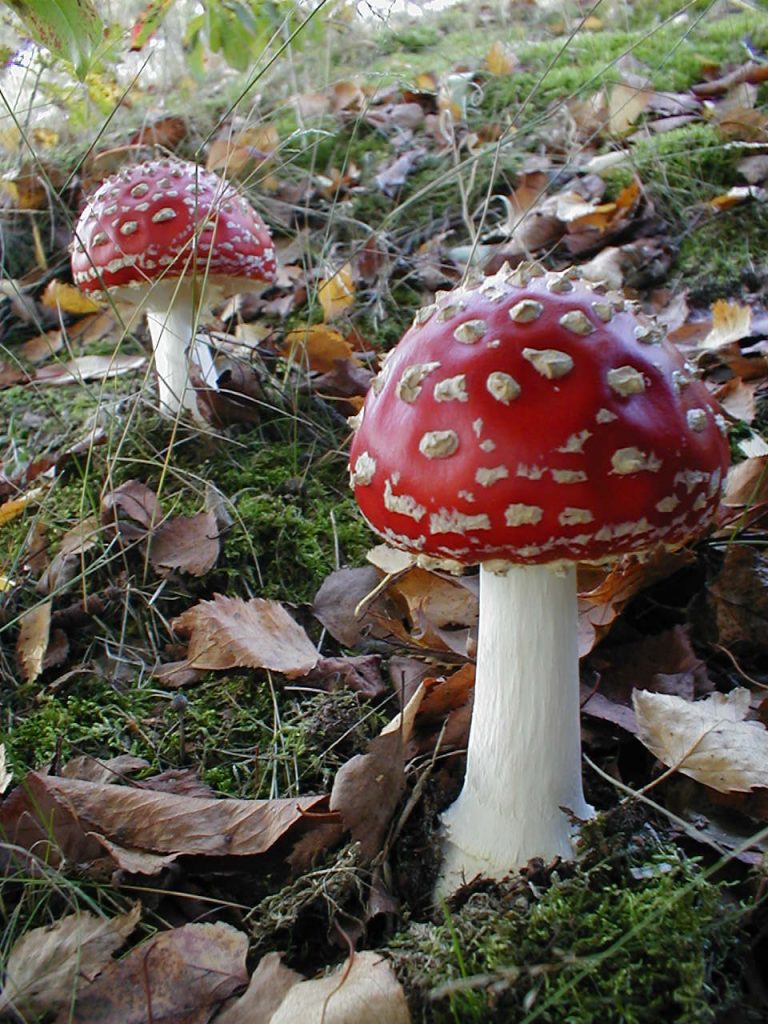 Mushrooms
A magical fairy ring (also known as an elf ring, pixie ring, and fairy circle) is actually a circle comprised of mushrooms. These rings commonly occur in nature and can pop-up in fields, forests and even in your yard. If you are curious and want to do a little research, there really is an interesting science behind this phenomenon. Many a folklore tale revolves around fairy mushrooms.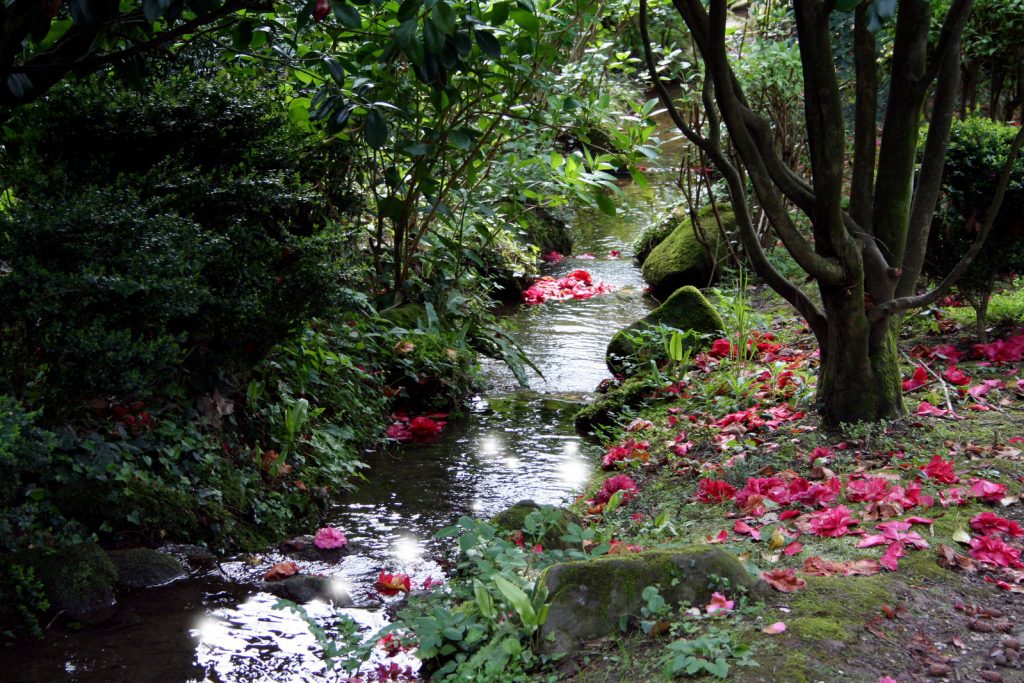 A Waterfall
The sound of peacefully flowing water cascading over a waterfall provides a soothing ambiance for any backyard, particularly an enchanted one! Tiny magical creatures enjoy gathering here, while various kinds of wildlife may appreciate a refreshing drink of cool water as well.


Dragons
It seems that dragons are commonly found in mythology because they possess major spiritual significance, wisdom and longevity. Legend has it that they also possess some form of magic or supernatural powers. Some fables say that fairy rings were made by dragons. Don't you want your very own garden dragon to turn your yard into a truly mythical place?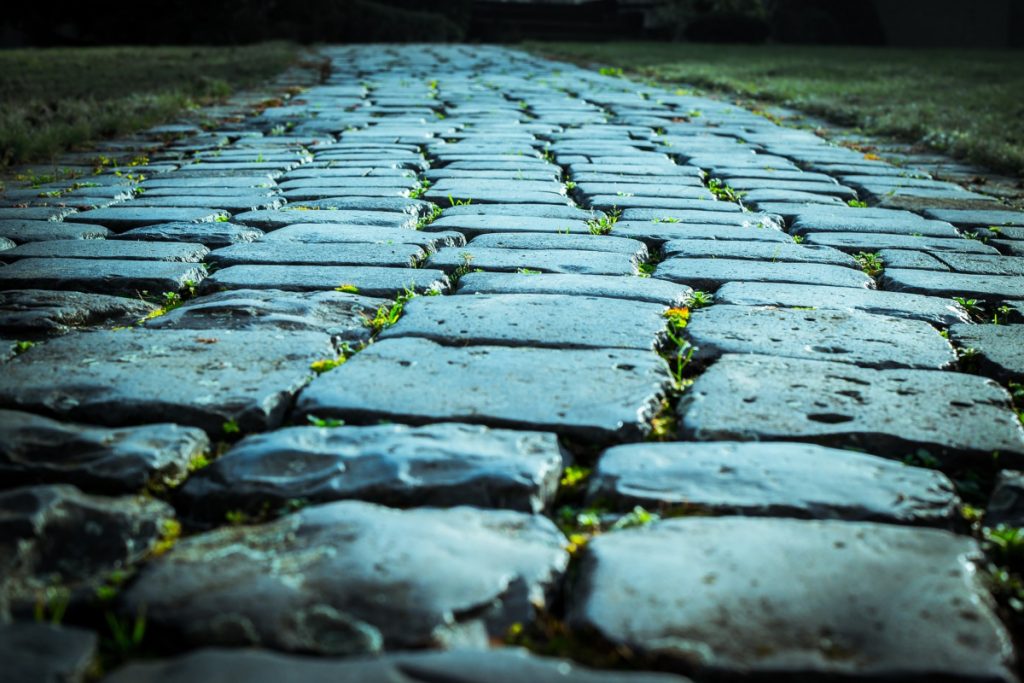 Cobblestone
Many fairytales involve some type of cobblestone. Whether it's a birdbath, pathway, bridge or house, a fairy cobblestone element has always played an important part in fables. Many a folkloric cottage or castle was made using cobblestone. Today you can easily create a similar enchanted pathway by using cobblestone pavers.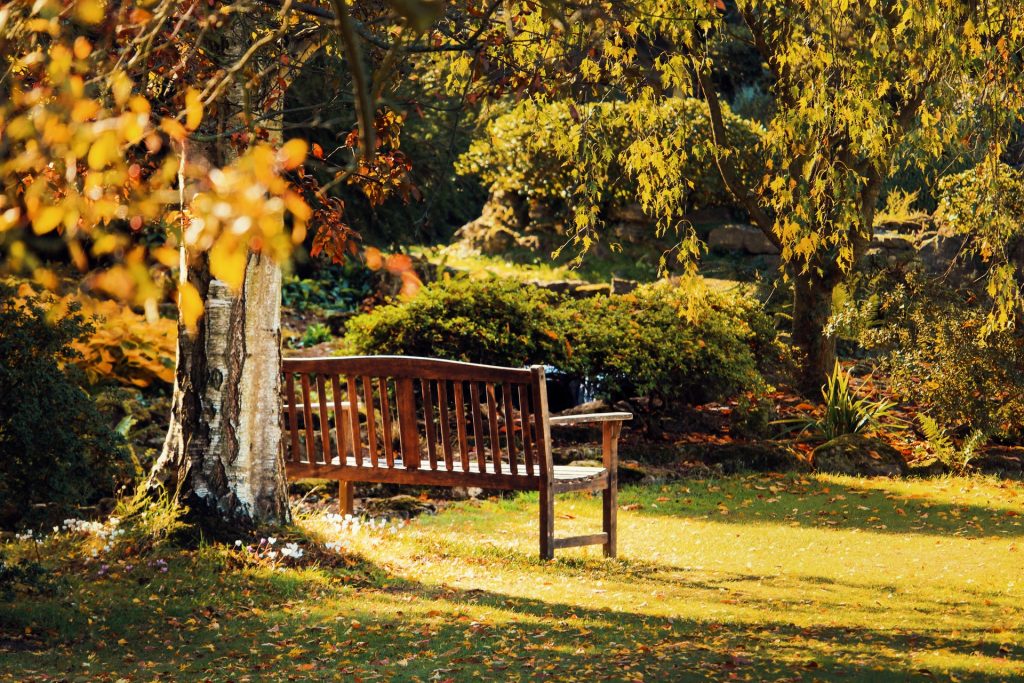 A Garden Bench
Every life-size fairy garden needs at least one cozy garden park bench where life-size fairies can rest and enjoy the enchanting ambiance. One never knows who (or what) might show up and join in on the fun.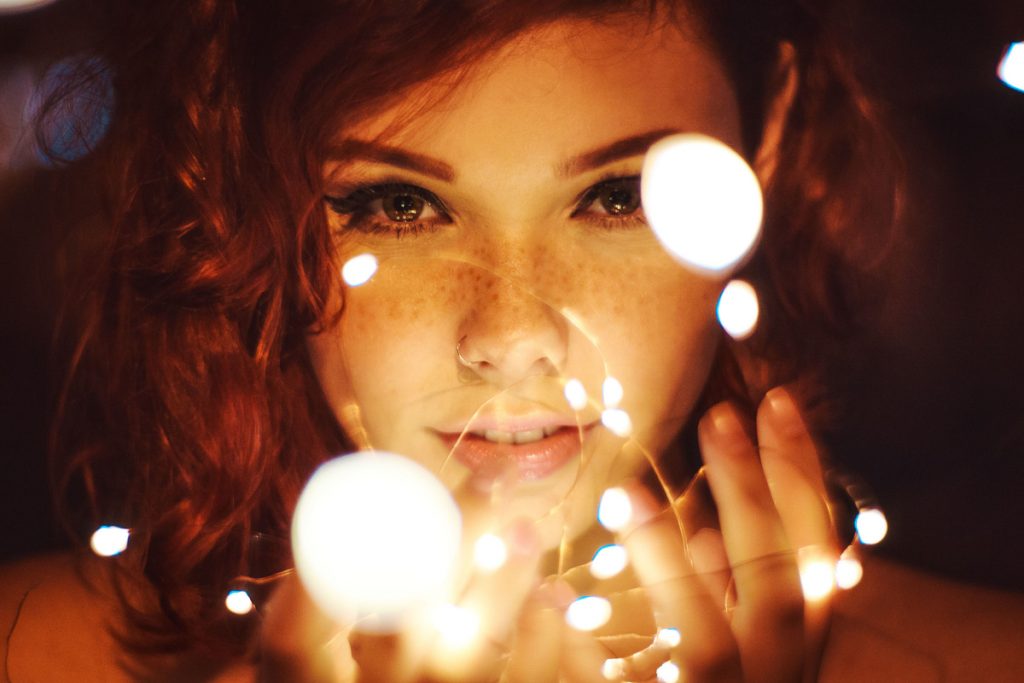 Twinkle Lights
Nothing compares to the soft glow of twinkle string lights against a blanket of darkness. Fireflies dancing and darting through the night air truly are a beautiful sight to behold.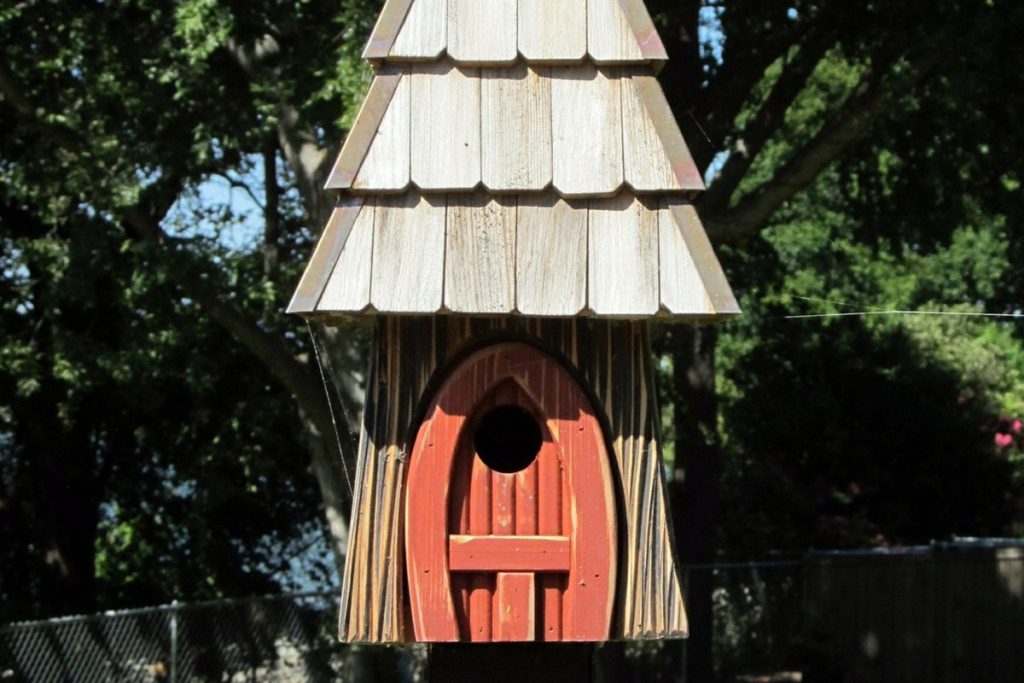 Charming Birdhouse
What could be more captivating than watching a few of our feathered friends' flitter in-and-out of a charming cottage-style birdhouse? Create an entire village by mounting or hanging several different styles throughout your backyard oasis. Not only will the birds love their new home, you'll have fun watching which style of home the birdies choose to be their own.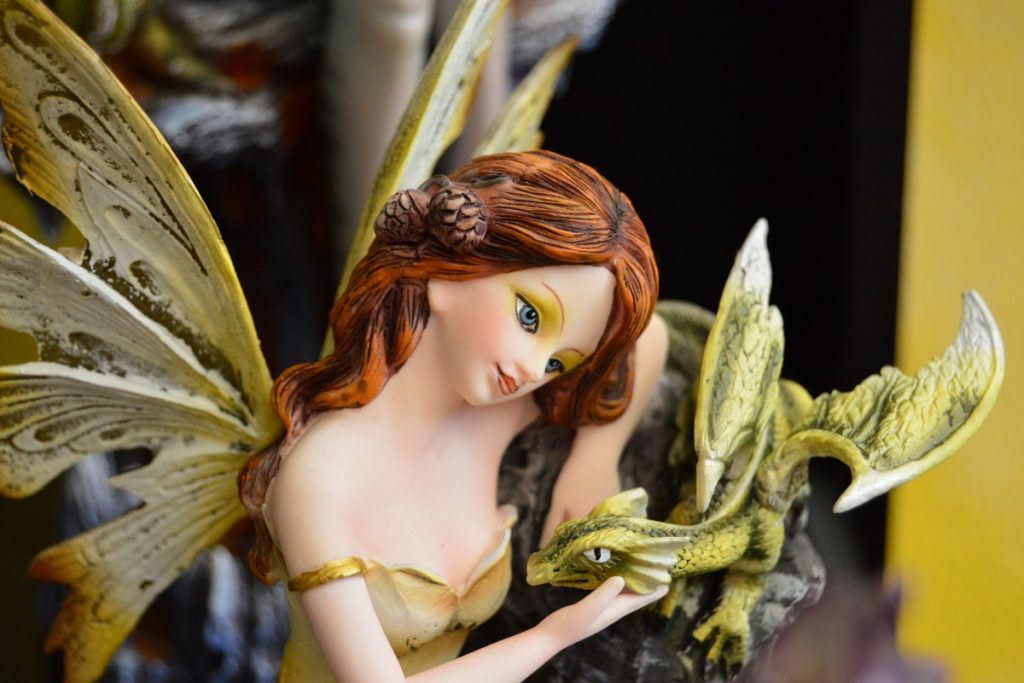 A Fairy Statue
Fairy figurines strategically placed throughout your backyard will add a touch of mystery. An exquisite fairy garden statue serves double duty. First, it serves as a lovely yard ornament. Secondly, it serves as a guardian of your enchanted fairy garden while you are away, preventing all of the other fairies from getting into mischief.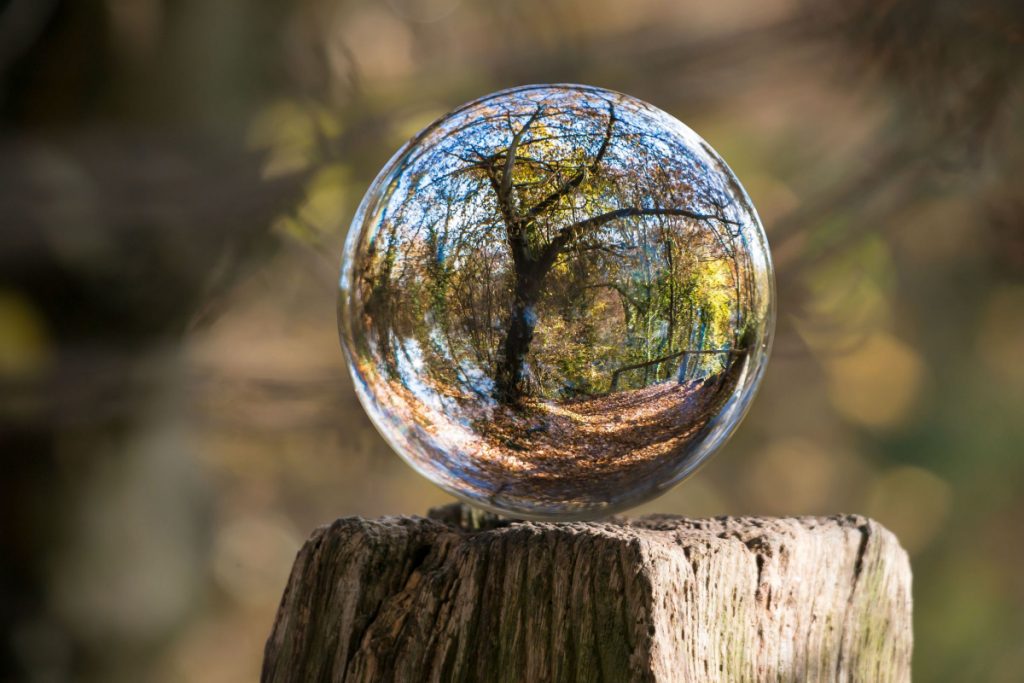 Gazing Globes
Gazing globes (also known as garden globes) add an interesting dimension. These unique globes are beautiful both during the day and the night. In addition, solar powered gazing balls gather energy during the daylight hours. Other gazing balls require batteries to shine in the dark, while other orbs simply reflect moonlight and any other light source.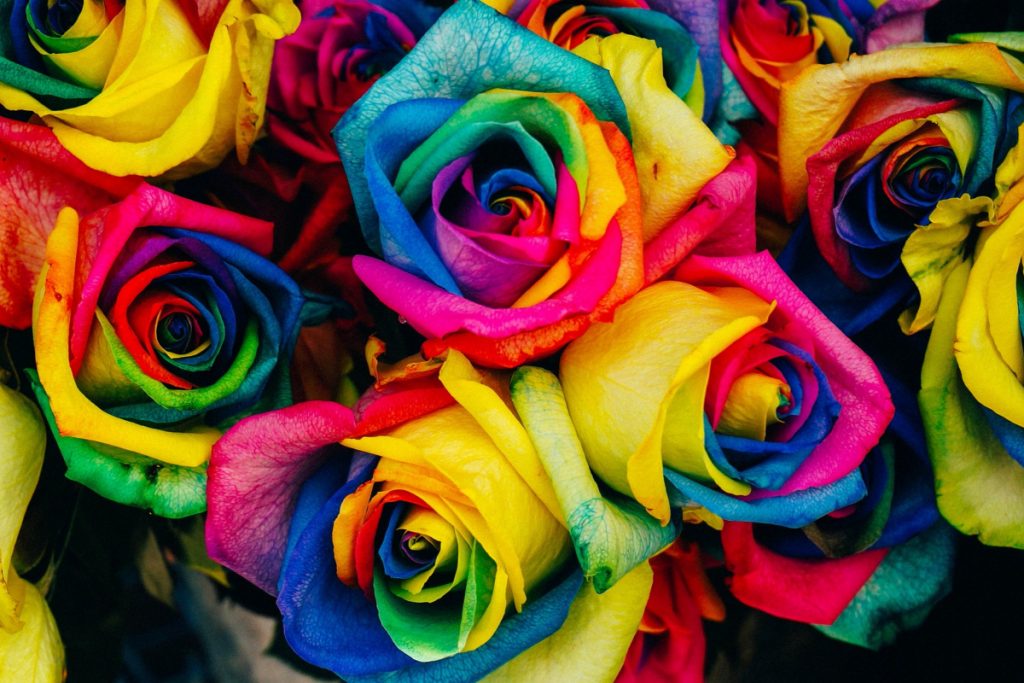 Rainbow Roses
Imagine flooding your backyard with mystical rainbow roses. The vibrant colors of these beautiful rose bushes will undoubtedly be the highlight of your enchanted and magical life-size fairy garden.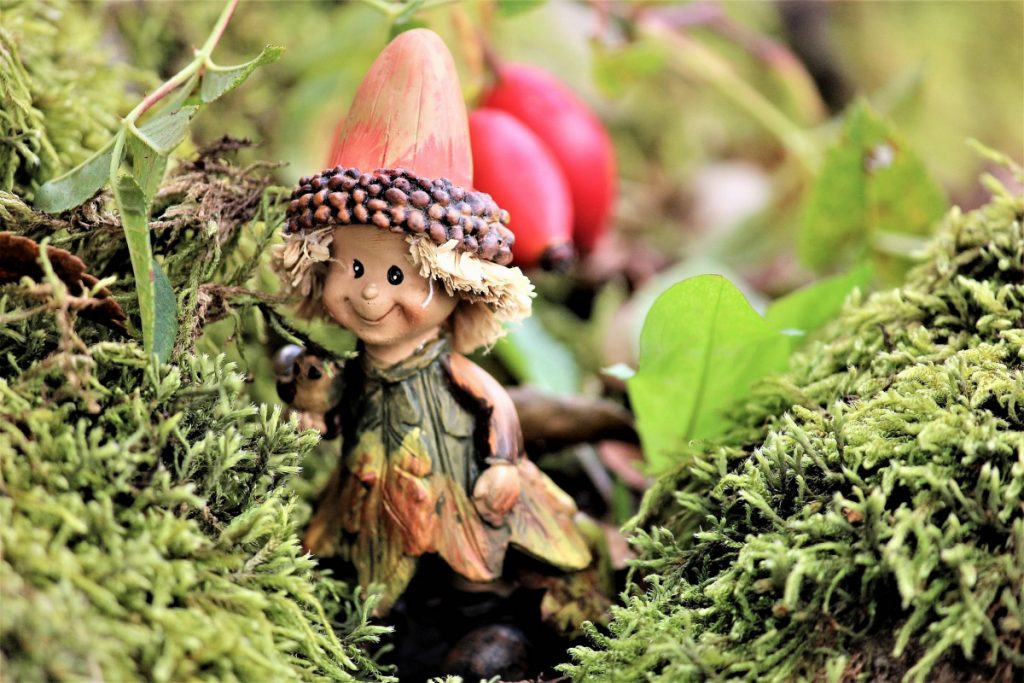 Gnomes
A fairytale story typically includes fantasy characters such as dwarves, elves, mermaids, unicorns, trolls, giants, queens, dragons, fairies, talking animals and other magical beings. Objects can also hold magical powers – mirrors talk, pumpkins turn into carriages, a genie lives in a lamp and clicking the heels of sparkly red slippers together can send someone back to their home.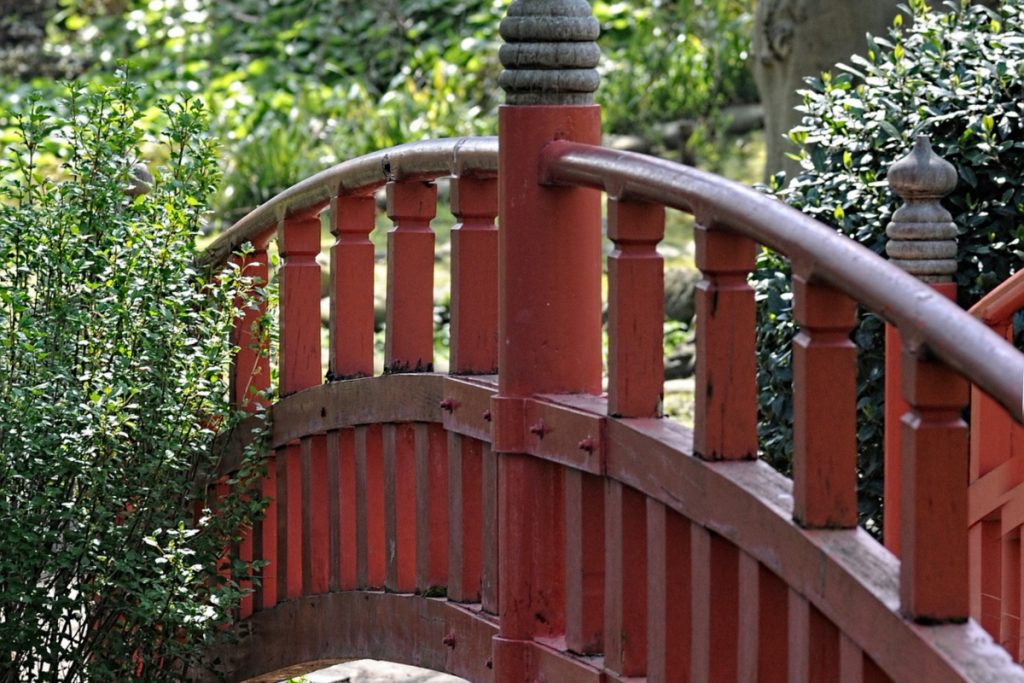 Build a Bridge
A garden bridge not only adds character to your landscape, it also provides a way to crossover from one world to the next. Travel over a magical wooden bridge into your very own life-size enchanted fairy garden! You'll never be the same.


Miniature Fairy Garden
Even if you don't have a large backyard you can still create some enchanting ambiance by using a fairy garden kit to start a miniature fairy garden. There are numerous miniature figurines, cottages, lights, ponds and much more to choose from.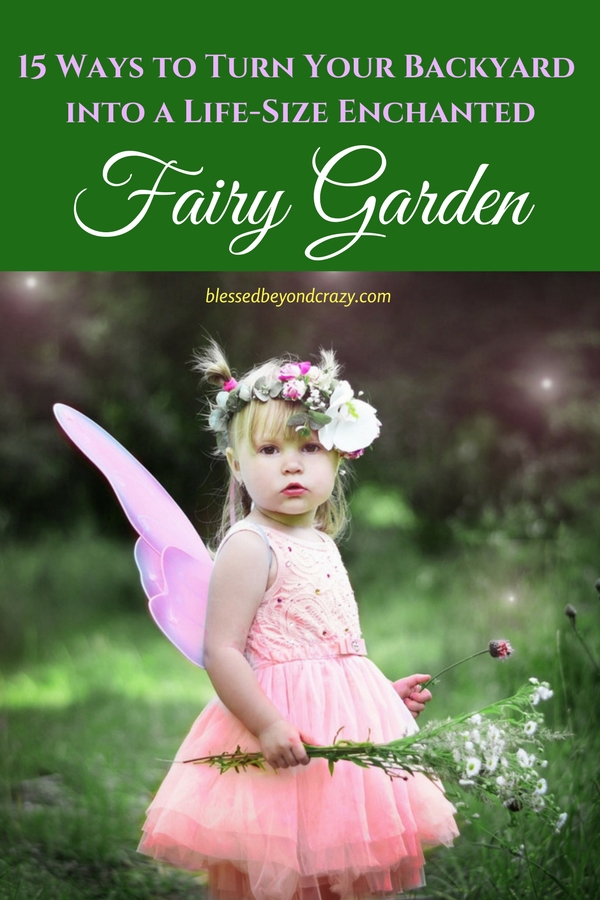 Now that's what I call a fairytale ending! Have fun creating your very own backyard into a life-size fairy garden! 
Linda
More great ideas: